No Peace Vision: How Israeli Rightists Propose to Deal With the Israeli-Palestinian Conflict
Seeking to inject positive content into right-wing ideology that rejects the two-state idea, Sara Haetzni-Cohen, whose family belongs to settler aristocracy, has been out seeking alternative strategies. Haetzni-Cohen talks about life as a secular woman married to a religious man, and explains why she won't live in Kiryat Arba.
Sara Haetzni-Cohen.
Credit: Moti Milrod
Forty years ago, attorney Elyakim Haetzni, a leader of the West Bank settlement movement, who would later serve in the Knesset in the ultranationalist Tehiya movement, established an organization that he called "The People against a Hostile Media." Its logo was a snake wrapped around a microphone. Haetzni had long been frustrated by what he termed the "leftist media," which in his perception dominated public opinion. The organization's bumper stickers soon appeared on cars across the country.
Haetzni's granddaughter, 33-year-old Sara Haetzni-Cohen, imbibed the slogan from an early age. "Do you know what it's like to grow up with the feeling that you don't have a voice?" she asked-asserted when I met with her last month in her parents' home – a single-family house with a grapevine in the yard – in Kiryat Arba, home to some 8,000 settlers and adjacent to Hebron. "You had Channel 1 [state TV], which was afterward joined by [the commercial] Channel 2, two [tabloid-style] newspapers, Army Radio, Israel Radio's current events station, and that was it. The same dialogue, the same opinions. It was a situation of total silencing. I could have shouted at the TV until tomorrow, but it wouldn't have helped."
Haetzni-Cohen's experience of dissonance didn't end there. "I grew up as a secular person in a very religious community," she recalls. "As a right-wing adolescent I attended Boyer High School [in Jerusalem], considered a left-wing bastion. It continued in university, when lecturers allowed themselves to make comments about my 'fascist' grandfather. The only place where I could voice my views was among my circle of acquaintances. It was infuriating and frustrating. I'm happy to say that things are a little different today."
Haetzni-Cohen's qualification – "a little" – reflects her sense of the current situation. The media, she maintains, still does not represent the public's feelings properly. More precisely, she adds, the major outlets have not kept pace with the consistent shift in public opinion, meaning that what was once considered hard right is now mainstream.
This may be why Haetzni-Cohen refuses to refer to the organization she now heads – My Israel, a Web-based national-Zionist organization established in 2010 by Naftali Bennett and Ayelet Shaked, the education and justice ministers, respectively, in the present government – as a right-wing body per se. "We do not declare ourselves right-wing, because we are not. We are simply the majority of the nation. I am not a vocal minority, I am the consensus," she said in a recent media appearance.
Precisely because of her ostensibly consensus-based self-confidence, and also because her political camp has led the country for many years, she felt a certain embarrassment when a politically left-center Tel Aviv friend asked her some months ago about the vision the right wing has to offer as an alternative to the concept of two states for two people as a solution to the Israeli-Palestinian conflict.
I am not here to sell anyone illusions. Maybe there will be quiet, or lulls, but not peace. I set out to look for a path, a way to cope, a blueprint, but I don't think there is a solution to the conflict.
"I, who am rooted in the heart of the settlement movement and in the heart of the right-wing camp, started to hem and haw," she relates. "I told him I needed to think about it. I asked questions, spoke to people and discovered that it's not just me – others, too, are slightly confused. I understood that a conceptual vacuum exists and that if the right wants to be relevant and to influence the country's future, it has to fill that vacuum. One can stay in power by rejecting the policy of the other side, but only for a limited time, because being in power is not an end but a means."
That perception spawned a "conceptual journey through the realms of the right wing." It took the form of a series of interviews conducted by Haetzni-Cohen with right-leaning people in a variety of fields. They were published over the summer in the weekly Makor Rishon, which generally serves a national-religious readership.
Haetzni-Cohen's own point of departure is a rejection of the ethos of a "New Middle East," which people like Shimon Peres were heralding the arrival of in the 1990s.
"I am not here to sell anyone illusions," she says. "Maybe there will be quiet, or lulls, but not peace. I set out to look for a path, a way to cope, a blueprint, but I don't think there is a solution to the conflict." She asked her interlocutors for concrete responses to a series of questions – relating to demography, security, geography, international relations, etc. – and to address certain human- and civil-rights issues affecting the Palestinian population, including freedom of movement, the right to vote and so forth. She started with Prof. Yisrael (Robert) Aumann, from the Hebrew University of Jerusalem, co-winner of the 2005 Nobel Prize in Economics for his work on conflict and cooperation through game-theory analysis (see box).
Let's put aside for the moment a discussion of the applicability of the ideas put forward in the interviews, the international community's likely response to them or – a minor matter – the aspirations of the Palestinian people. Even so, it's quite apparent that the first few interviews of Haetzni-Cohen's "journey" already revealed extensive differences. Some participants proposed a demilitarized Palestinian state, others rejected the very idea of Palestinian sovereignty.
I put it to her that the right wing is confused and doesn't know what it wants. "This journey was planned so that there would be differences between the plans proposed," she replied. "I made no pretense of locking everyone in a room until they reach agreement on a single plan. On the contrary, the idea was to get people to open up. For 40 years, they were sold the two-state idea, and now people are eulogizing that concept and talking about a single state. I am trying to undo that dichotomy, to show that there is still a lot of gray in the middle.
"You talk about confusion on the right, but the truth is that the left is just as confused. The friend who set me going on this quest understands that there will be no new Middle East here and that the notion of dividing the country according to the 1967 lines is a messianic idea.
"Beyond that, and without being too blunt about it, the left is of no interest to me," she continued. "For years they proposed a program that was ruinous in terms of identity and in terms of security. We as the right wing need to take responsibility and decide what it is we want. Will it be perfect? Probably not, but never mind. I'm not yet in the country's leadership, so I have the privilege to search, to ask questions."
Toppling the PA
The Haetzni family doesn't agree on all the issues, as one learns from Sara's description of a cross-generational meeting with her father, Boaz, her uncle Nadav and her grandfather Elyakim, who recently turned 90. The latter believes, for example, that Israel should annex all the territories in the West Bank and gradually allocate broad powers to the local Palestinian administration in Areas A and B (as delineated in the Oslo accords).
However, attorney Nadav Haetzni thinks his father's approach is flawed by inequality vis-a-vis the Palestinians, and is also legally impossible. He suggests first annexing Area C (about a quarter of the West Bank, which is currently under full Israeli civilian and security control) and placing its Palestinian population under a military regime with the aim of creating a "flourishing autonomous administration." In this plan, the discussion on sovereignty would be postponed "for an interim period of 100 years, until the status of the territory is clarified."
All the Haetznis agree on one issue: Toppling the Palestinian Authority, which is viewed as "absolute evil," is the first, necessary condition for any political move." The annulment [of the PA] needs to be creative; it has to be crushed in a whole range of ways," Nadav Haetzni said. "First and foremost, we have to renew our connection with the local population. In Oslo, we handed over the population to the violent and corrupt PA, and it's there that reform must start."
The Haetzni family is not alone in espousing the militant idea of bringing about the PA's collapse. In fact, nearly everyone Haetzni-Cohen interviewed spoke of the need to replace the PA with a new entity. For example, Yigal Cohen-Orgad, a former Likud finance minister and now chancellor of Ariel University Center of Samaria, suggested joint Israeli and Jordanian-Palestinian sovereignty in Judea and Samaria.
Even Defense Minister Avigdor Lieberman declared last month that he intends to create a "Muqata bypass" – referring to the PA's headquarters in Ramallah – and converse directly with Palestinian academics, businessmen and intellectuals. According to Lieberman, Palestinian President Mahmoud Abbas is an "obstacle" to any agreement. And last February, Jerusalem Affairs Minister Zeev Elkin predicted that upon conclusion of Abbas' term in office, the Oslo-based arrangements between Israel and the Palestinians will collapse. "The question is not whether the PA will collapse, but when it will happen," Elkin stated, adding that when this indeed occurs Israel might have to take full charge again of the entire West Bank.
On the day the 'wet dream' of the left is realized in the form of a Palestinian state that will introduce super-democratic elections, Hamas will be able to come to power. And what will we do then, with a Hamas state half a kilometer from the Trans-Israel Highway?
If the scenario of the PA's crumbling is suggested only sporadically by government spokesmen, for the gallery of individuals interviewed by Haetzni-Cohen, it is an essential development, and one that Israel should initiate. Perhaps, then, like ideas that have their origin below, and then trickle into the mainstream, the idea of the PA's necessary collapse will acquire a solid foothold within the political right's establishment. This approach is fiercely opposed by the army and the intelligence community, which consider the PA to be a moderating influence and emphasize its cooperation with Israel in thwarting terrorist attacks. However, that in itself will not likely stop the trend from gaining traction, as the high command is in any event tagged as leftist.
However, Israel's bringing about the collapse of the PA – which Haetzni-Cohen's interviewees see as a way for the Jewish state to take its fate into its own hands – might reflect a totally opposite process: a flight from responsibility. This is because, when the PA implodes, Israelis will be able to argue that it was the Palestinians who elected Hamas and not a moderate government, and therefore we are to blame for their predicament.
"On the contrary," Haetzni-Cohen retorts, "the moment you have brought the PA down, you become responsible for all the civil and security consequences of that act. After all, on the day the 'wet dream' of the left is realized in the form of a Palestinian state that will introduce super-democratic elections, Hamas will be able to come to power. And what will we do then, with a Hamas state half a kilometer from the Trans-Israel Highway? What is that if not relinquishing responsibility?
"In a cold calculation, the PA's existence does more harm than good," she adds. "And because it's a corrupt, inflammatory body, which encourages terrorism and abuses its citizens – its collapse is preferable. If you want to talk purely about human rights and you really do care about the Arab in Hebron, it's not certain that the PA is best for him. Ask the Palestinians who work with my father in his garages."
The civilized way
In July, I accompanied Haetzni-Cohen to a conference on public diplomacy and the media organized by the Yesha Council, the umbrella governing body of the settlements. The venue was a Jerusalem hotel. Haetzni-Cohen had been invited to moderate a panel on "possible political-diplomatic blueprints for coping with the conflict." The opening speaker was Jerusalem Mayor Nir Barkat, followed by a veritable who's who of the right wing: Education Minister Bennett, Social Equality Minister Gila Gamliel (Likud), Yesha Council chairman Avi Roeh, and journalist Ben-Dror Yemini, who as usual blasted human rights groups "for spearheading a dialogue of hatred against Israel" .
One of the panelists, Eliaz Cohen, a poet and editor who lives in the settlement of Kfar Etzion, south of Jerusalem, spoke passionately against a partition of the country but from a radically different point of view from most other participants. Cohen is one of the leading figures in the "Two States, One Homeland" initiative, which also has left-wing members and was formulated in a dialogue with Palestinian activists. The idea is to create a confederation that recognizes the historic and cultural ties of both peoples to the area between the Jordan River and the Mediterranean, thus making it possible to maintain two political entities with open borders. The approach articulated by Cohen, who comes from the heart of the settlement project, infuriated conference participants. "That is not right-wing in the least," a member of the audience shouted, continuing to heckle Cohen until moderator Haetzni-Cohen told him, "This is not some populist TV program, let's be civilized about it."
Haetzni-Cohen did not make do with this encounter with Cohen: In mid-August, in her ninth month of pregnancy, she went to Beit Jala, a Palestinian town south of Jerusalem. There she met with Cohen and two other architects of the plan from the Israeli side, journalist Meron Rapaport and the political geographer Prof. Oren Yiftachel, in a dialogue-encounter with their Palestinian colleagues. She emerged with mixed feelings. "They are charming, captivating people," she said, "but I don't see it happening, and furthermore I am not willing for another state to be established west of the Jordan."
Closer to her heart is a blueprint proposed by Education Minister Bennett, whom she also interviewed. Bennett, who presented his political vision during the last election campaign in a vivid, animated clip, reiterated the main points for her. His plan entails annexing Area C and granting Israeli citizenship to the Palestinians there, introducing an autonomous government with no sovereign continuity in other territories in the West Bank, and massive investment in joint Palestinian-Israeli infrastructure projects in a Marshall Plan-type endeavor.
But while Bennett's proposal is supposed to constitute an orderly plan of action, in practice it overlaps with Prime Minister Benjamin Netanyahu's fudging and delaying strategy (of "managing the conflict"), urging, as Bennett told Haetzni-Cohen that we "take a step back from the obsessive preoccupation with the conflict The key is to stand strong for 50 years, 500 years not to forgo a slice of land, and to build a flourishing state that will be a 'light unto the nations.' When that happens, the issue will diminish in scale."
For her part, Haetzni-Cohen can relate to this approach: "I don't understand what underlies the demand for 'peace now.' I find that childish, like when my son wants a candy now and nothing else interests him."
Substantively, she finds Bennett's plan "the most orderly and the most connected [to reality] so far, even if I don't agree with all of it. Many of the other blueprints respond to it or converse with it. Bennett also breaks ground in the sense that he was the first to notice the [policy] vacuum and to say that if we don't fill it, others will. People used to talk in grand ideological terms: settlement, patrimony. Today everyone's talking about annexation. After the murder of the three teens [in June 2014], there was talk of annexing the Etzion Bloc; today there's talk of annexing [the urban West Bank settlement of] Ma'aleh Adumim. This is largely thanks to Bennett, who put the issue on the table."
This is not the first time Haetzni-Cohen has displayed near-symbiotic ideological identification with Bennett. Last March, TheMarker reported that My Israel, the organization she heads, was registered as a not-for-profit association called Friends of My Israel and published a charter that bears almost the identical wording to the platform of Habayit Hayehudi, Bennett's party.
Haetzni-Cohen: "The principles of My Israel were drawn up when the movement was established, in 2010, by Naftali Bennett and Ayelet Shaked. That might account for the similarity to the platform of Habayit Hayehudi, which we are not familiar with. Bennett and Shaked severed their ties with the movement when they entered politics."
Indeed, the organization changed considerably after the two left. At the time of its founding, My Israel was aided by the services of the strategic consultant Moshe Klughaft, who specializes in conducting virulent negative publicity campaigns. In one case, for example, My Israel conducted a public campaign to change the character of Army Radio, alleging that it was controlled by leftists. Its slogan was, "Army Radio – stabbing the soldiers in the back." My Israel has been heard from less in recent years, though it has more than 150,000 Facebook followers.
Haetzni-Cohen defends the past campaigns ("I would have done exactly the same thing, even if with slightly different terminology").
One reason for the organization's lower public profile is reduced funding by the Yesha Council. "I have never seen an extremist in My Israel and I don't think we have changed our line," she notes. "But one thing we won't do is provocation for its own sake. Our voice is a responsible one. We will be biting, we will not compromise but we will not descend into dreck. You won't see us publishing posts about [Joint Arab List MK] Haneen Zoabi, despite the traffic that could generate, because I know the surfers' responses will be to curse her mother and wish for her to be raped in a dark alley. That is not interesting or productive and it leads nowhere."
Dress code
Like Ayelet Shaked, whom she succeeded as head of My Israel, Haetzni-Cohen is something of a rare breed – someone organizers of panel discussions are happy to invite: right-wing, secular, analytical, very presentable. At times she even seems to have adopted Shaked's intonation: monotonic, not to say robotic, clipped speech with a fixed expression that betrays no emotion.
But unlike Shaked, who was raised in a Tel Aviv home where a shifting political atmosphere prevailed and who over the years went rightward, Haetzni-Cohen was exposed to right-wing ideology from Day 1. Her father, Boaz, a former garage owner, is currently employed by the Samaria Regional Council, and her mother, Kadmiella, is an educator.
Sara, the eldest of three siblings, sums up her childhood in Kiryat Arba in one word, "complex," and explains: "It's not easy for a secular child to grow up in a religious locale." Her mother interrupts with an example: "In school, she dressed like a secular girl, but with limits that I set. I didn't allow her to wear a miniskirt, because every place has its appropriate form of attire, even though you would not suspect me of being religious."
Haetzni-Cohen prefers a less provocative example. "When I wanted to join a youth movement, before [Likud-affiliated] Beitar opened a branch here, the only option was Bnei Akiva [a national-religious movement], which was not really relevant, largely because they held most of their activities on Shabbat, when we went to the beach, visited relatives and so on."
Touring Kiryat Arba with Haetzni-Cohen is a jolting experience. Her parents' home is located in the lower slope of the neighborhood of Ramat Mamre – the name is from Genesis, and it's also known as Givat Harsina (after an army colonel) – which is the highest point in the West Bank, overlooking an almost pastoral landscape. The homes are large, detached dwellings, with brilliantly colored bougainvillea spilling out and a Porsche parked out in front of one of them. But further in are tenements, their squalor unconcealed even with a Jerusalem-stone facade; they are populated in part by the Bnei Menashe community from northeastern India, who were originally housed there in the 1990s.
"Kiryat Arba is absolutely a 'development town,'" Haetzni-Cohen says, using the term for the outlying, hardscrabble towns built in Israel in the 1950s to house new immigrants. "The people here are not cut of the same fabric; some are very depressed socioeconomically. Contrary to the impression people try to create, this is absolutely not the 'great demon' drinking up the budgets of the underprivileged neighborhoods and outlying areas [within Israel]."
But in Kiryat Arba the neglect is drenched in blood. Here, for example, is "Security Alley," a narrow passage on the way to Hebron – also called "Death Alley," in the wake of an attack during the second intifada in which 12 Israelis were shot to death. And here is the home of Hallel Ariel, the 13-year-girl who was murdered in her bed by a terrorist two months ago. This reality is not foreign to Haetzni-Cohen. "We've been on the receiving end of stones and Molotov cocktails for as long as I can remember," she relates.
At the southern end of Kiryat Arba is Meir Kahane Park, in the center of which is the grave of Baruch Goldstein, who massacred 29 Muslim worshippers in the Tomb of the Patriarchs in 1994. According to Haetzni-Cohen, the gravesite is not a bustling pilgrimage venue: "In practice what you'll see there is teenagers drinking alcohol, people doing drugs – the whole backyard of Kiryat Arba moved there. On Purim, the extremists have a party there, and that's it. Breaking the Silence visits there on their regular tour, an activist from the Jewish settlement in Hebron performs antics for the camera [during those tours], and each side gets its show."
She attended a state-secular elementary school in Kiryat Arba, then the elitist Boyer boarding school in Jerusalem. Her youthful rebellion, if it can be called that, was a momentary attraction to religion, which receded. She served as a noncom service conditions officer in the Israel Defense Forces, then became a full-fledged officer. She went on to obtain an undergraduate degree in media studies and business management, and a master's in public policy, both from the Hebrew University of Jerusalem.
At school, she had frequent run-ins with lecturers "because most of them were left-wing, whether I liked it or not, and I am not a person who shuts up," she says. "There were some unpleasant clashes. They tried to dissuade me from writing a certain seminar paper, or influence me with all kinds of ideological biases. I remember one class in which [legal expert, now law professor] Moshe Negbi spoke in a hall of 300 students about 'Elyakim Haetzni, the extremist right-winger.' Fine, so a left-wing extremist says my grandfather is a right-wing extremist. I said nothing. Sometimes you have to choose your battles."
She met her husband, Elkana Cohen, a religiously observant teacher (see box), when they were both working at a summer camp in the United States sponsored by the Jewish Agency. Their firstborn son, a boy, now 4, was followed by a daughter, who is 2, and last week she gave birth to another daughter. They recently bought an apartment in Jerusalem's largely lower-class Kiryat Menahem neighborhood. A "variety of considerations" militated against the Kiryat Arba option, Haetzni-Cohen says, "among others because I can't live in an excessively religious place. In Kiryat Arba, for example, there is a municipal pool, but even though 40 percent of the people who live there are secular, no times are set aside for coed swimming. Why? Because it doesn't suit the religious folk. So it doesn't suit me, either."
In fact, there's a more substantive reason for the decision not to live in the West Bank: namely, many settlements require prospective members to be vetted by an admissions panel, a custom that Haetzni-Cohen terms "one of the evils of the settlement enterprise."
There is a deep ethnic conflict here between two peoples, which did not begin in 1967, and therefore will also not end with what the left calls the 'end of the occupation.'
Who would refuse the granddaughter of Elyakim Haetzni?
"As a secular woman, I would still not be accepted in a settlement with a religious nature, such as Har Bracha. I can somehow understand the rationale in smaller settlements, which want to preserve a distinctive community cohesiveness. But why is it needed in a settlement like Tekoa, where there are 900 families? Admissions panels also exist in most of the Etzion Bloc settlements [south of Jerusalem]. They choose the easy way out. I believe it's an ethical mistake but also a strategic one. Look at the growth of settlements that don't have admissions panels, such as Ma'aleh Adumim, Givat Ze'ev or Ariel. They are genuine cities."
The tour of Kiryat Arba concludes at the home of Grandpa Elyakim – but we only get to look from the outside, as he refuses to have anything to do with the article. I should not take it personally, Haetzni-Cohen tells me, adding, "When I came to interview him for the [Makor Rishon] project, the fact that I am his granddaughter maybe gave me a small advantage, but no more. He's not someone whose emotions you can play on."
I ask her about her sharpest memory of her grandfather. She says, with some amusement, that he spent most of her wedding outside the banquet hall, reading a book, "because it was too noisy." That anecdote illustrates the fact that "he wasn't a regular grandpa of the type who hands out candies or takes the grandchildren to play during summer vacation. He was first of all Elyakim Haetzni, afterward Grandpa, and that's fine with me. I rather admire him, though less in the family context and more as an example of a public figure who behaves responsibly and with an intellectual depth you don't find today – one who interweaves solid ideology with great humanism.
"The Israeli public doesn't know him well enough, which is a pity – they are missing out," she continues. "He is not bitter ... but he is very concerned about the direction in which the country is heading. My grandfather is a pessimist." She, in contrast, terms herself an optimist by nature ("Life here is wonderful"), though not to the point of harboring fantasies about peace. Her analysis: "There is a deep ethnic conflict here between two peoples, which did not begin in 1967, and therefore will also not end with what the left calls the 'end of the occupation.'"
Media monster
A recent issue of Makor Rishon published three plans proposed by readers of Haetzni-Cohen's interviews. The final part of the series, scheduled to appear today, was to be her personal roadmap for the conflict. Its basic principles are: extending Israel's sovereignty by legal means to so-called areas of consensus, such as the Etzion Bloc and Ma'aleh Adumim; creating channels of dialogue with an alternative Palestinian leadership; and undertaking an intensive international effort to change the discourse: from two states to graduated Israeli sovereignty. These steps, Haetzni-Cohen hopes, would enable "normalization of life in Judea and Samaria, and will bring about a healthier approach to managing the conflict."
Don't you feel it was somewhat pointless to embark on this whole search only in order to arrive at a recipe of "managing the conflict" in the spirit of Netanyahu?
"No. Netanyahu is wrong when he talks about two states, and is pulling the rug out from under us. As soon as you talk about applying sovereignty, you flip the coin. It is absolutely not a continuation of Netanyahu's approach, not in terminology and not in substance. Even if it's not a grandiose comprehensive plan, the very fact of putting forward a path is important."
The picture has changed radically since her grandfather's "The People Against a Hostile Media" campaign. Presently, right-wing journalists hold senior posts in the mainstream print and electronic media.
You can see right-wing journalists every day on Channel 2, which is considered the voice of the people.
"Look at the panel they have on the Friday evening weekly newsmagazine. It's not right-wing. People say to me: 'But [military correspondent] Roni Daniel is right-wing.' Do you think that everyone who is a militarist is right-wing? That's a very superficial approach. You know, tomorrow he'll give away Judea and Samaria in return for an agreement."
Recently, though, the Channel 2 newsmagazine has also undergone a face-lift, and a symbolic one, too: Haetzni-Cohen's Uncle Nadav is now a regular commentator. Haetzni-Cohen is not satisfied, however: "So now you have a fig leaf. They brought one person who represents the position of the majority of the nation. You can't shut up a huge public for such a long time and then think it will all pass just like that, on its own.
"It's no coincidence," she continues, "that the recent measures by the prime minister concerning the new public-broadcasting corporation – which I didn't like, either – were met with such indifference by the public. For years you people gave us panels of commentators who think pretty much the same, plus-minus, so it's no wonder the nation is no longer with you. The people demand a more radical change. It's a counter-reaction."
Are you saying: 'You created a monster, now deal with it"?
"No, I am saying that we all have to deal now with the monster [the media] you created."
A singular secularism
Haetzni-Cohen, who identifies herself consistently as a secular person, is raising a family together with a religiously observant man, "which means," she says, "that everyone does contortions in his spheres and both of us compromise."
Do religion and compromise go together?
"I don't know anyone who upholds all 613 commandments, and when a religiously observant person chooses to live with a secular woman, he simply approaches the subject with full awareness."
How does it work in practice? What is your Shabbat like?
"Shabbat is Shabbat according to Jewish religious law. I sometimes allow myself to 'go wild' and go into Facebook, but I am discovering the lovely sides of refraining from that. It's terrific that there's one day a week when people don't call and pester me. I also decided not to travel on Shabbat, unless there is an emergency. That means that if I'm invited to appear on a weekly TV newsmagazine or to 'Meet the Press' in the summer, during daylight savings time, I don't go. I'm giving up something. But the biggest sacrifice is the family outings."
And the children?
"They are in the state-religious school system and will make their choice [about how they want to live] at the appropriate age. The eldest knows that Mom is like this and Dad is like that, and that he has grandparents who travel on Shabbat and grandparents who don't."
How deeply ingrained is secularity in your worldview?
"I am secular in the same way that you are secular."
Are you for or against public transportation on Shabbat?
"I don't know, there are some things I don't have an opinion on."
Separation of religion and state?
"In the big picture, yes, but I have to see how we ensure that this remains a Jewish state. I am not a great fan of the rabbinate."
Pride Parade in Jerusalem?
"Yes."
Gay marriages?
"Good question. They certainly have rights, and since in principle I am in favor of civil marriage, then why not?"
The struggle for access to public mikvehs [Jewish ritual purification baths] by Reform and Conservative women?
"I don't go to the mikveh, but I am with them completely."
Women of the Wall?
"Let them pray, I am for freedom, even though three-quarters of it is ultimately a provocation. After all, [Meretz MK] Tamar Zandberg doesn't actually pray every day. She goes there and puts on a tallit because it serves the struggle against a way of life she opposes. If we're already talking about freedom of religion, it upsets me that Jews are not allowed to pray on the Temple Mount."
'De-Nazification' and other solutions
Besides the plans put forward by members of the Haetzni family and by Education Minister Bennett, the people Haetzni-Cohen interviewed came up with a variety of ideas for the territories in the West Bank Israel conquered in 1967.
Nobel laureate Yisrael Aumann: Israel should initiate a full unilateral separation between the populations by annexing Area C, with a demilitarized Palestinian state to be established in Area A and the border stretched in Area B. Underlying this approach is the principle that "the idea that territorial continuity is needed was right 100-200 years ago, but it's not relevant today."
Journalist and columnist Caroline Glick: Gradual annexation of all of the West Bank, in order to create one political entity between the Jordan River and the Mediterranean Sea. For the Palestinians there, Glick proposes a blue (Israeli) ID card, and the right to vote, other than for those who belong to the apparatus of the PA or were suspected by Israel of having ties to terrorist organizations. Those individuals will have "to undergo de-Nazification," as she puts it, and in the meantime will be permanent residents, like the Arabs of East Jerusalem.
Yoaz Hendel, former director of communications and public diplomacy for Prime Minister Netanyahu: Advocates "maximum territory with minimum Arabs." Israel would annex the 30 percent of the West Bank in which the majority of the Jews live, including the Jordan Valley, with citizenship to be granted to the Arabs living in those areas. The Palestinians will be given 40 percent of the West Bank, where they will be able to choose between a demilitarized state or an expanded autonomy regime. The remaining 30 percent will be declared a "controversial region," based on the assumption that "the conflict will not end," so it is best to reduce the geographical problem to a third of the territory."
Dr. Mordechai Kedar, a scholar of Arabic literature at Bar-Ilan University who spent 25 years in Military Intelligence: Espouses what he calls the "seven emirates plan." City-states possessing separate governmental and economic structures would be established in Nablus, Hebron, Ramallah and other West Bank cities. Each city-state would be able to engage in cooperation with others in specific spheres, such as water or aviation, with the aid of Israel, which will control the rural areas. There would be border crossings between the "emirates," by means of visas. Under this plan, Kedar maintains, "the population will not be loyal to a state but to its own ethnic, religious or communal group." In his view, "The PA needs to melt away, because it is not legitimate, has not entered the people's heart and has not replaced the traditional identification with and loyalty to the tribe."
Former Likud MK Moshe Feiglin: Annulment of the Oslo Accords, including the division into Areas A, B and C. Full Israeli sovereignty to be applied throughout the Land of Israel (annexation) with no area at all under Palestinian security or civilian control. The Arabs would have three options: voluntary emigration, acquiring partial residency status or becoming citizens if they prove their intention to link their fate to the State of Israel, "like the Druze."
Click the alert icon to follow topics:
SUBSCRIBERS JOIN THE CONVERSATION FASTER
Automatic approval of subscriber comments.

NOW: 40% OFF
ICYMI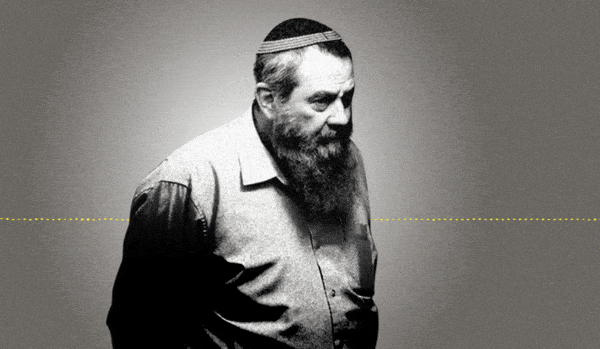 Jewish Law Above All: Recordings Reveal Far-right MK's Plan to Turn Israel Into Theocracy
Why I'm Turning My Back on My Jewish Identity
Down and Out: Why These New Immigrants Ended Up Leaving Israel
The Reality Behind 'The White Lotus' Sex Work Fantasy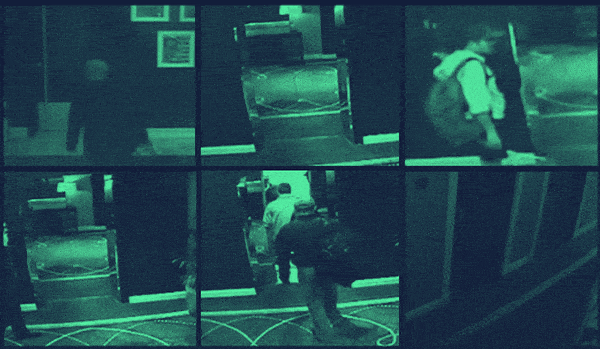 This 'Dystopian' Cyber Firm Could Have Saved Mossad Assassins From Exposure
Comeback Kid: How Netanyahu Took Back Power After 18 Months in Exile