Mango Mania: Israel Is an Emerging Mango Superpower
Thanks to decades of work aimed at improving the growing conditions and the quality of the fruit, Israel now boasts the world's highest yield per acre.
File photo: Mangos
Credit: Prashanth Vishwanathan, Bloomberg
Near the Beit Dagan meteorological institute in central Israel are the orchards of the Volcani Center, also known as the Agricultural Research Organization. This government institute is devoted to agricultural research and development, and in general to helping local farmers solve problems. To the right, as one passes through the electric gate, is a litchee grove, followed by the avocados; the citrus trees are to the left.
Dr. Yuval Cohen, a researcher in Volcani's plant research department, enthusiastically points out the different trees. "The Volcani Center," he explains, "is a leader in improving the crop of fruit trees. We work with olives, figs, apples, pears, apricots, avocados, grapes, citrus fruit, pomegranates, almonds, guava and litchee."
But it soon becomes clear which fruit Cohen is most proud of: the mangoes whose groves now spread out on either side. He knows every single tree in the orchard, and lovingly hurries from one to the next, picking, examining and tasting fruit as he goes, all the while energetically explaining things to his visitor. He's overflowing with information, but when I ask him to slow down a bit, he takes me back to the beginning of the mango story.
The starting point is a cultivar, or strain, called Dolores, from India, and the mother of all the known mango cultivars in the world today. It's small and yellow, and curved like a banana. Although he is carrying a knife, Cohen recommends biting into this variety with the peel on. I obey, and from that moment onward my life is divided into Before and After. Where has this mango been all my life? This fruit is earth's gift to mankind – sensuous, juicy, exotic and marvelously flavorful. How did I miss out on it up until now? It's not that I'd never eaten a mango before, but somehow I'd overlooked its greatness. I'd paid it no special attention. I was indifferent. But no longer.
The mango originated in India, where it is, in effect, the national fruit (see under: chutney), and scholars believe it was cultivated there from as early as the fifth century B.C.E. "But because it's a Third World tree, hardly any development was done – there was no crossbreeding of different mango varieties to create new and better varieties," says Cohen. This is why the peels of Indian mangoes lack that familiar, attractive blush. They're also smaller and have a stronger fragrance and even stronger flavor than the Western varieties we are familiar with.
India is still the world's largest grower of mangoes, but most of its yield goes to the local market, not to export. Thus Indian mangoes account for just 1 percent of the fruit on the world market.
Before we return to our local orchards, we need to make a quick stop in the 19th century, when the mango first arrived on the shores of the United States. The Americans were so taken with this fruit that they began trying to develop new varieties that would adapt to the local climate (primarily in Florida). Thus were born the Tommy, Keitt, Kent and Haden mangoes – the mothers and fathers of the Israeli varieties.
It was only in the 1970s that the fruit first arrived in Israel for cultivation by local farmers. That is when Dr. Eli Tomer and Prof. Uri Lavi of the Volcani Center began working to improve the mango. The two senior agronomists retired several years ago, and then Cohen stepped in to take up the task.
Dog days, mango days
The Israeli mango project was so successful, that while improving the strains produced here and their growing conditions, Israel now boasts the world's highest crop yield per acre (an acre is equivalent to four dunams). Local farmers, in both the country's north and south, today produce three to four times more fruit per acre than in most countries where the mango is grown commercially, where the yield is generally just four tons per acre.
Geographically, Israel is the northernmost point in the world where mangoes are commercially grown. In fact, it's quite surprising that the fruit grows so well here: The relatively low temperatures in winter and the unstable weather in spring – the flowering season for the trees – make conditions far from ideal. But the Israeli summer does them good: The dryness and heat during the hot months, when the mangoes are ripening, produce very good fruit. Half of the country's crop is earmarked for export, primarily to Europe.
The State of Israel currently has registered patents on nine varieties of mangoes. Some of those developed here are not grown here, such as the Naomi variety, which is a thriving crop in Egypt.
The main types sold to local consumers are the Maya, which has been on the market since the 1940s, and the Shelli, which debuted in the 1990s. Other varieties sold here include the Tango, Noa, Agam, Omer, Tali and Orli (see below). The Volcani Center has proprietary rights to these varieties, which means it can sell them to farmers around the world to be grafted on to their plants. But to protect the interests of Israeli farmers, such sales are always subject to an agreement that stipulates that exporters in the country that purchases the seeds may only sell the fruit in markets where Israel is not active, or during seasons when Israel does not sell mangoes.
What are you hoping to achieve when you improve mango varieties?
"First of all, we want to create fruit that is unique to Israel so that our farmers will have an advantage abroad when it comes to varieties that no one else has," says Cohen. Some 40 percent of the varieties grown in Israel today are unique, indigenous varieties, he adds, which helps Israel when it comes to competing with other major mango exporters, such as Peru, Brazil, Spain, Ivory Coast and Pakistan.
What improvements do you aim to make?
"We want to obtain fruit that is outwardly appealing, that's not too big or too small. Fruit that has a bit of a blush to it, because that makes it prettier. Fruit with a long shelf-life, so that it can be shipped long distances and its selling season can be extended. Fruit with a delicate flavor that combines sweetness and tartness, has a pleasing fragrance and is not overly fibrous, so it doesn't get stuck in your teeth."
Sounds like a lot of demands.
"But we've succeeded in doing that. And you could say that we basically introduced the fruit to Europe."
How is it decided which strains to advance commercially? Not by genetic engineering (it is illegal to market GMO produce in Israel), but by a relatively simple intervention – albeit one that involves many stages and requires patience. Many varieties of mangoes are grown in the Volcani orchards. Cohen and his colleagues pick the most attractive of these – those of the right commercial size (400-600 grams) – and store them for three weeks at a temperature of 14 degrees Celsius. Then the fruits are transferred to storage at room temperature for several days. This is meant to replicate the shipping conditions to Europe and the time the fruit is displayed in supermarkets or outdoor markets.
After the mangoes have gone through this simulation, they are examined by a team of at least five agronomy students, led by Cohen. Criteria such as size, fibrousness, appearance, smell and taste are tested and recorded. After a careful process of comparison, Cohen selects the outstanding fruit that can be developed into new varieties. Mango seeds from the selected trees are planted in pots and later the saplings are transplanted to an orchard. In 2013, the Volcani Center was home to more than 10,000 mango trees. After transplantation in the orchards, the trees are frequently checked and the most successful ones (i.e., with the best fruit, and the largest yields), which prove themselves over time, will be developed into a commercial variety or crossbred with another variety – and then the whole process begins again. It is not unusual for as many as 12-19 years to pass from the time a seed is first planted until it is deemed worthy of becoming a commercial variety.
At the end of one of my visits to Cohen's mango orchards, as we enter the building housing the researchers' labs and offices, I run into Israel's ambassador to the United Nations, Danny Danon. He has arrived with a delegation of visitors from African, Caribbean and Asian countries who wish to learn about Israeli agricultural research and discuss potential collaborative efforts.
"It's very important for them to come to the Volcani Center and for their countries to work together with Israel," says Danon with a big smile. "We want to export the agricultural technologies we've developed and Israeli varieties of crops. Israel has a good reputation in the field of agriculture, and it's important to maintain this. Every tie with another country is good for us."
Given Israel's diplomatic situation these days, mango-based relations are certainly worth striving for.
Fun facts
World mango crop in 2013: 40 million tons
Number of acres devoted to mango cultivation in Israel: 5,000
Duration of Israel's mango harvest season: July to October
Yield per tree per season, in Israel: approximately 200 mangoes
Ideal weight for a commercially sold mango: 400-600 grams
Top Israeli varieties
Maya: One of the oldest local varieties, developed about 70 years ago by Prof. Hanan Oppenheimer and named for his wife. Very juicy. Minuses: short shelf-life, expensive to ship. Pluses: been around for a long time, familiar to farmers.
Shelli: Developed in the 1990s. Has a round, apple-like shape, and an orange color with a blush on the "cheek." Medium size. Minuses: The peel is delicate and requires special handling during packing. Pluses: long shelf-life (up to 30 days at room temperature).
Omer: Ripens in late July-early August. Egg-shaped; red and purple color. It has a sweet, delicate flavor, and fleshy texture somewhat similar to pineapple. Medium size. Minuses: Yet to be tried as a commercial crop in southern Israel; only grown in the north. Pluses: high crop yield – about 12 tons of fruit acre; holds up well in packing and shipping.
Noa: Elongated, slightly curvy egg shape; red, orange, yellow and green. Large in size, medium-strong taste. Minuses: This is a relatively young variety, only 5 years old, so not much is known about it yet. Pluses: not stringy at all; its color changes as it ripens, making it easy for buyers to tell when it is ripe. Very suitable for dicing.
Tali: Heart-shaped. Orange with a blush on the cheek. Sweet-sour flavor. Medium size. Minuses: None. Pluses: The fruit is attractive and tasty and has an appealing fragrance. It ripens in early July, so it can be marketed ahead of other varieties.
Orli: Ball-shaped with "wings." Orange, yellow and red peel. Tart and sweet. Fleshy and juicy. Medium size. Minuses: None. Pluses: good for commercial planting because holds up well for export.
Agam: Egg-shaped. Dark red and purple peel. Rich sweet flavor, buttery texture. Small in size. Minuses: low weight and small size. Pluses: considered the tastiest type of mango.
Tango: Egg-shaped. Deep-red peel. Rich, sweet flavor, not very fibrous. Medium size. Minuses: Orchards in many places have a small yield. Pluses: considered a top variety, a favorite of farmers.
Click the alert icon to follow topics:
SUBSCRIBERS JOIN THE CONVERSATION FASTER
Automatic approval of subscriber comments.

NOW: 40% OFF
ICYMI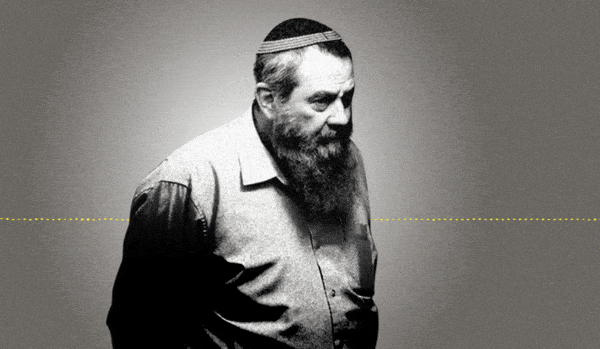 Jewish Law Above All: Recordings Reveal Far-right MK's Plan to Turn Israel Into Theocracy
Why I'm Turning My Back on My Jewish Identity
Down and Out: Why These New Immigrants Ended Up Leaving Israel
The Reality Behind 'The White Lotus' Sex Work Fantasy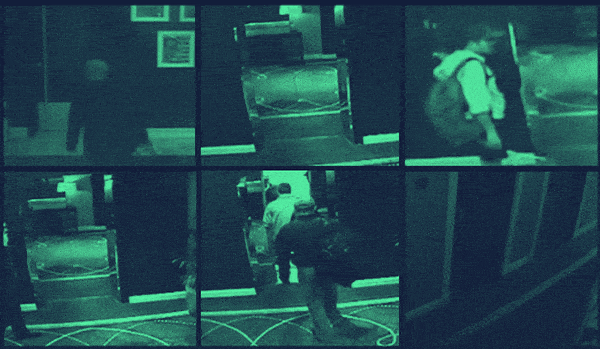 This 'Dystopian' Cyber Firm Could Have Saved Mossad Assassins From Exposure
Comeback Kid: How Netanyahu Took Back Power After 18 Months in Exile