The 14 Men and One Woman Who Could Be Israel's Next Prime Minister
If Netanyahu is forced to resign, none of the apparent candidates stand out as an obvious frontrunner. Each faces serious obstacles on their way to the top of the greasy pole.
Benjamin Netanyahu.
Credit: Abir Sultan, AP
Benjamin Netanyahu's position as prime minister seems impregnable. Over a year into his fourth term, he now heads an expanded coalition, with his internal rivals either banished or muzzled by ministerial responsibility and a parliamentary opposition in tatters. As soon as the next Knesset session begins, he will pass a two-year budget and is free from any political challenges until the end of 2018, on course to break David Ben-Gurion's record as Israel's longest-serving prime minister. Netanyahu has all the time in the world for grand tours of Africa and the Far East, and to continue trying to bring the Israeli media to heel.
He has already been elected, unopposed, by default, as Likud's candidate for prime minister in the next election, whenever that comes, and the only realistic prospect of Likud losing is if a new center-right party of his disgruntled former ministers gets off the ground. The flaw in that scenario is that the prospective leaders of such a party don't seem capable of agreeing on one leader to challenge Netanyahu.
A much more likely scenario is the one we know the least about. The known unknown of Israeli politics is the status of at least three potential enquiries, directed from the office of the attorney general, into the financial affairs of Netanyahu and his immediate circle. They all concern in one way or another allegations of funds received from abroad to finance political and personal expenditures and for now, officially at least, none of these allegations is the subject of a full police investigation.
But Attorney General Avichai Mendelblit, a former military attorney general and then Netanyahu's cabinet secretary, is an inscrutable public servant. He has already stopped nearly all the notorious leaks from the A-G's office and from the dribs and drabs still coming out, usually from other sources, it would seem that a serious inquiry is ongoing. Six months into his new job, which includes the role of head of state prosecution, Mendelblit has yet to be tested by a major political case.
Mendelblit is, of course, fully aware that should he decide that at least one of the allegations against Netanyahu contains sufficient evidence to press charges, an indictment would automatically trigger the prime minister's resignation. Will that lead him to seek a higher bar of incrimination? The only thing we can say for certain is that he won't break cover until he has a clear idea where the investigations are going. He doesn't want to destabilize the government any more than he may have to.
He may reach a conclusion that there is no solid evidence that can beat the statute of limitations – but if he reaches the opposite conclusion, things could go very fast. Mendelblit knows the system well enough to circumvent any delaying tactics. If and when he decides there's a serious prospect of indicting the prime minister, he will act with alacrity.
Another reason for Mendelblit's caution is the lack of any clear process for choosing a successor. Netanyahu has no vice premier or deputies and a new prime minister would have to win a confidence vote in the Knesset, but the largest party, Likud, has no deputy leader, and none of its coalition partners will be eager to anoint a successor to Netanyahu.
A forced resignation will almost certainly mean new elections, with Netanyahu or someone else as a temporary caretaker PM in the interim. Netanyahu's sudden departure will mean a free-for-all in which a long list of possible candidates will fancy their chances as the next prime minister. None of them are clear favorites, a post-Netanyahu political landscape creates new opportunities and possibilities and we will update and return to this list periodically, as events develop.
If Netanyahu leaves in the next year or so, his successor will almost certainly be one of the 15 people on this list, but none of the names stand out as an obvious frontrunner. Each of them face serious obstacles on their way to the top of the greasy pole. Defining Israeli politics without Bibi is uncharted territory.
The next prime minister could come from one of three groups – Netanyahu's successor as leader of Likud, leader of another party from the center-right of the political field, or the man, or woman, who can finally revive the Labor Party. Some of the names feature twice on the list as they could conceivably run as leaders of more than one party (not simultaneously), which could somewhat boost their chances, though still not enough to put them above the rest of the field.
It is a largely uninspiring list, comprised mainly of middle-aged Ashkenazi men, charlatans and failed hacks. More than anything it reflects how Netanyahu's dominance of the political scene for so long has turned an entire generation of Israeli talent away from politics. If he is forced to leave any time soon, his successor is unlikely to be the new messiah.
The new Likud
For all the chaos in its internal proceedings, Likud is a remarkably stable party. In its 68 years of existence, originally as Herut, Netanyahu is only its fourth leader (originally, he was third leader after Menachem Begin and Yitzhak Shamir, then returned after Ariel Sharon). With the exception perhaps of the lackluster and secretive Shamir, Likud leaders have all been commanding, larger-than-life figures. It is hard to see how the fifth leader of Likud can follow his (it will be undoubtably a man) predecessors. Likud has always been a party defined by its leader, not its membership or parliamentarians.
A new leader coming in Netanyahu's place will have to quickly grow into the role and the gap between the public's expectations of a Likud chief and reality – as well as a feeling that with Netanyahu gone, perhaps it's time for something different – could make it very difficult for Netanyahu's heir to succeed him in the prime minister's office.
Gideon Sa'ar – The Likud's prodigal son, twice number one in the primaries for its Knesset list, and with a solid record as education and interior minister. Now estranged from Netanyahu, Sa'ar is just waiting for the opportunity to return and replace his old boss. Not quite 50 yet, Sa'ar still cuts a young(ish) figure with a glamorous television news anchor second-wife. Many are looking to him as the man who can modernize the image of a post-Netanyahu Likud.
Sa'ar's main problems are that his support in the party has eroded somewhat over his last two years of absence from frontline politics, and it's a guarantee that Netanyahu will use every ounce of his considerable remaining influence to block Sa'ar's path to the premiership. He may end up running from outside Likud, though he would prefer not to. To run outside Likud, Sa'ar would have to reach the conclusion that there are too many Netanyahu supporters remaining in the party for him to have a good chance of winning and at the same time to convince at least one of the main center-right contenders (Kahlon, Ya'alon, Ashkenazi) to join a new party under his leadership. Not impossible, but he's still more likely to take his chances back home.
Yisrael Katz – One of the most influential and popular ministers within Likud, the transportation minister who came third in the last primaries for the party's Knesset list believes this is now his time. But his popularity in the party doesn't necessarily translate to the wider public, where he is seen as a plodding, even buffoonish figure. This isn't fair, as Katz is probably one of the most experienced operators in Israeli public life and in seven years as transportation minister has overseen massive infrastructure projects, but even his supporters are not convinced he is the leader they want to offer the voters after Netanyahu goes.
Nir Barkat – The second-term mayor of Jerusalem has no real experience of national politics but is arrogant enough to believe that his meteoric (and lucky) success as a high-tech millionaire and leadership of Israel's largest and most complex city makes him a candidate. He has made no secret that he is planning to run for the Likud leadership, "on the day after Bibi." He is the richest man in politics so can finance his own campaign and has a national profile, but his lack of contacts in the party nationwide makes him an unlikely winner.
The center-right
With Netanyahu gone, Likud is likely to be torn apart by a succession battle while Labor has been in one basically ever since first losing to Netanyahu in 1992. That means a serious challenge from the center of the political map, by Yair Lapid's Yesh Atid and more seriously, from a new center-right party, perhaps led by former Likud ministers who prefer not to go back to a party still tainted by the previous leader, which will present itself as the "true Likud" – a more moderate version which can also attract more left-leaning voters.
Israeli political history is littered with the remnants of centrist parties, few lasting more than two or three Knesset terms, many even less. Even Kadima, which succeeded in winning the 2005 election (and received the most votes in 2009 as well though its leader Tzipi Livni failed to form a coalition), didn't even last a decade. But Kadima proved that it is possible, if Likud and Labor are both led by unpopular leaders, for any party in the center to attract a sufficient number of voters to win. With Netanyahu out of the picture and unless Labor gets its act together on time, it will become a distinct possibility once again.
Yair Lapid – Based on recent polls alone, the leader of Yesh Atid looks like a leading contender, with his party leapfrogging over Zionist Union and receiving nearly as many seats as Likud. Surely this puts Lapid in pole position in an election after a Netanyahu resignation. But those results come with two major caveats. Yesh Atid's numbers nose-dive in polls which include a new center-right party with figures like Ya'alon, Sa'ar and Kahlon, and even if such a party fails to materialize and Lapid maintains his upward trajectory to become leader of the largest party in the next Knesset, it's difficult to see him building a coalition as the ultra-Orthodox parties will never serve in his government. Lapid's chances of being the next leader of the opposition are much greater than his ever being prime minister.
Moshe Ya'alon – The former defense minister and Israel Defense Forces chief of staff is on paper the candidate with the most relevant experience to enter the prime minister's office. Ya'alon's staunch positions against a two-state solution could also gives him points with Likud's ideological heartland, but his liberal positions on most social issues and crusade against IDF soldiers' violent conduct in the West Bank have both made him a suspect "leftist" and served as the backdrop for his falling-out with Netanyahu and replacement by Avigdor Lieberman. He has made it clear that his resignation in May was a temporary affair and that he will run for national leadership, but he may have burned too many bridges with Likud to do it there. Politically, running on a new center-right platform would seem to make more sense for Ya'alon, but he has no experience in building his own power base, let alone a new party. He also runs the risk of losing popularity and relevance, the longer he remains outside frontline politics.
Moshe Kahlon – Another Likudnik who left the party after falling out with Netanyahu, the finance minister and leader of Kulanu would seem to be in pole position to either lead the center-right party which could rival Likud with Netanyahu gone or return home and run for the Likud leadership and then become Israel's first Mizrahi prime minister. There are a few drawbacks though in this scenario: While Kahlon has the rare political assets of impeccable right-wing credentials while at the same time owning a "social" image due to his humble upbringing and success as communications minister in drastically bringing down mobile-phone prices, he now has a much less popular job, where he is blamed for cuts and for so far failing in his stated target to bring down housing prices. He also suffers from having no security experience whatsoever.
But Kahlon's main drawback as a candidate is that he just doesn't seem to want the top job that badly and faced with ambitious figures like Sa'ar, Ya'alon and Lapid, is more likely to settle for a number-two slot – unless it's just a very convincing façade and Kahlon is planning to play the reluctant candidate, forced to lead by the public.
Avigdor Lieberman – In the 2013 election, Yisrael Beiteinu ran in a joint Knesset list together with Likud. The deal with Netanyahu was that the two right-wing parties would eventually merge and Lieberman would become the heir apparent. In a rare show of defiance, Likud membership and ministers rebelled and refused to accept the new partners, and Netanyahu and Lieberman, who first collaborated in the late 1980s, once again fell out. Last year Yisrael Beiteinu was left to fend for itself and managed to scrape only six Knesset seats. Many believed it spelled the end of Lieberman's prime ministerial ambitions, but then three months ago Netanyahu resurrected his political fortunes by appointing him defence minister.
Every man who ever sat in the most powerful of Israel's ministries saw himself as a prime minister-in-waiting, and Lieberman is certainly no exception. Yisrael Beiteinu alone is not a viable platform to achieve this, but he is still the most ruthless political operator on the scene. Lieberman believes he can join up with Kahlon and other ex-Likudniks to present an alternative. His strong ties with the Haredi parties, especially with Shas' kingmaker Arye Dery, also give him an advantage when it comes to coalition-building.
Gabi Ashkenazi – Five years ago, when he ended his term as IDF chief of staff, Ashkenazi was one of the most popular men in Israel, widely seen as the general who had restored to the IDF its fighting spirit after the Second Lebanon War. He was also one of the service chiefs, along with Mossad's Meir Dagan and Shin Bet's Yuval Diskin, who had defied Netanyahu over a possible attack on Iran. Then came a long and damaging police investigation into allegations of abuse of his position, which while ending without an indictment, dulled his appeal somewhat.
At this stage, it isn't even clear whether Ashkenazi even wants to go into politics, though he has repeatedly explored that option. It is not even clear what his politics are, though he is generally regarded as a centrist. While Ashkenazi is more likely to run, if he runs, as a leader of a new center-right platform, he can potentially take advantage of the chaos in Labor to try and present himself as a long-lost son of the movement. Sources close to him say though that he doesn't think Labor is a viable platform for his ambitions.
A Labor revival
Having failed to win an election since 2001, and with a public that at least seems to have shifted rightward, predicting a comeback for Labor, which once saw itself as the natural party of power, sounds far-fetched. And that's even assuming the badly fractured leadership of Zionist Union (should the alliance with Tzipi Livni's non-existent party and the name remain) could actually get its act together and coalesce around one agreed candidate. But a post-Netanyahu political landscape offers new opportunities – a weakened Likud, further splits in the center-right and the ultra-Orthodox parties anxious to make sure Lapid remains in opposition. A relatively good election result under a leader capable of building coalitions could conceivably see Labor back in power earlier than expected.
Isaac Herzog – With his party in open revolt and the intermittent reports of secret talks between him and Netanyahu on joining the coalition, Labor leader Isaac Herzog looks like anything but a prime minister-in-waiting. But while the thought of Herzog replacing Netanyahu now seems almost unthinkable, "Bougie" has one main thing going for him – he is in place. Having managed to get the party's central committee to postpone the next leadership primaries until late 2017, a sudden election could allow him to see off his challengers and become the first Labor leader since 2000 to lead the party in two consecutive elections.
Even if that happens, Herzog has hardly distinguished himself as leader but the dynamics of a post-Netanyahu election and coalition-building could propel the mild-mannered and slight lawyer, who is everything Netanyahu isn't, upward.
Shelly Yacimovich – The previous Labor leader is still smarting over the way Herzog beat her in the 2013 primaries and has made no secret of her desire for a rematch. Yacimovich is rare among left-wing politicians in having her own base of devoted young supporters, motivated by her eloquent championing of social and financial issues. She is probably the front runner if another Labor primary was to be held now, but she already failed once as leader to significantly recoup Labor's traditional force and is seen both as a divisive and inexperienced figure, having never held a ministerial or executive position and being the most left-wing of the potential candidates.
Unlike Golda Meir, Israel's first female prime minister, who rose to the office by acclaim after decades of experience in the party and government, Yacimovich is the ultimate outsider, which on a political scene where experience, especially in security matters, is considered crucial, is not a plus. Unless voters are looking for a prime minister who is the opposite to Netanyahu in every possible way.
Amir Peretz – In 1988 he was one of the stars in Labor's "eight on the grass" election broadcast, one of the group of young upcoming politicians expected to lead the party after the Rabin-Peres era. Today Peretz is the only one of them still in politics, the longest continuously serving MK (Netanyahu entered the Knesset also in 1988 but took a break after losing the election in 1999). He also has the most political experience, having served as Sderot mayor for five years before being elected to the Knesset, nine years as the Histadrut labor federation's secretary general, party leader and in two very different ministerial positions (defense and environment). He also spent time outside Labor in two short-lived center-left parties, one of which he led.
Now in his second comeback to Labor, he still has a major camp of supporters and considerable organization at his disposal, and could become a heavyweight contender once again. However, what most people remember from his previous period as leader is his difficulty in winning over voters in the 2006 election and then, months later as defense minister in Ehud Olmert's government, his lack of a grip on the military establishment during the Second Lebanon War. While he cannot be counted out, a deal whereby he supports Yacimovich for leader and she in return helps him return to the Histadrut is a likelier scenario.
Erel Margalit – The brash venture-capital millionaire is the only candidate currently running a leadership campaign, although officially he's presenting it as a membership drive for the party. Margalit has already tried twice, and failed rather miserably, to run for party leadership, and he hasn't lost the appetite to give it another try. His rather blunt campaign portrays him as a leader who is prepared to get dirty in the fight against Likud – so far it has succeeded largely in gaining the attention of the comedy shows, but doesn't seem to have made much inroads.
Margalit's main problem however is that while he presents his undoubted success as one of the captains of Israel's high-tech sector as his prime ministerial credentials, his political experience amounts to nothing more than being a Knesset backbencher.
Omer Bar-Lev – The austere former special-forces commander and high-tech entrepreneur has yet to formally acknowledge his leadership aspirations, but in private has made no secret of his intention to run for party leader and prime minister. A relative newcomer to politics, his lack of a public profile would seem to give him outside chances of success but it could also be an asset, with most of his expected rivals in the party having already failed in elections. Bar-Lev's chief asset is that he is a Mr. Clean, unsullied by any political skulduggery or allegation of corruption. He is also the son of Haim Bar-Lev, the late Labor minister and IDF chief of staff, which could add points within the party, but among the wider public could also paint him as a member of the "old elite."
Ron Huldai – At 71, senior even to Netanyahu, the four-term mayor of Tel Aviv is the oldest possible contender. If he runs for Labor leader, he would be someone the party has lacked for so long – a proven election-winner – and could have a fair chance of winning the primaries. His hesitation so far to announce his candidacy is based on polling that shows he lacks popularity outside Tel Aviv. For a Labor leader to become the next prime minister, he has to connect and do well in other parts of the country, in places Huldai has never campaigned in and may be incapable of doing well in.
Benny Gantz – The former IDF chief of staff has yet to join a political party, but from Gantz's public appearances and speeches in the 18 months since leaving the army, his views seem mainstream Labor. Does he want to go into politics? So far he has only hinted vaguely of his aspirations to remain in public life. He would be a dream candidate for rejuvenating the party which always loved generals, a 21st-century Rabin, plain-speaking, slightly shy, blue-eyed and with a clean record. There's an obstacle though – the cooling-off-period law which could bar him from being a candidate if the next election takes place before March 2018.
The no-hopers
Some prominent names are absent from the list above, and of course it includes only one woman. With 33 female MKs, the current Knesset has a record number of women members, but that's still barely a quarter and most of them are relatively young newcomers, unlikely to compete in the near future for the top job. Two of the eight most prominent names not on the list are however women. But while nothing is impossible in Israeli politics, should Netanyahu be forced to resign, these eight are much less likely to make a serious bid in the near future.
Gilad Erdan – After coming first in the last Likud primaries (and second behind Sa'ar twice previously), the public security minister certainly has the popularity to make a run for the leadership. He's been nearly his entire adult life in politics and in the Knesset since 2003, but at the age of 45 knows he lacks the gravitas of having served in a truly senior ministerial post to be seen as a credible prime minister. He may announce his candidacy just to position himself as a potential future leader, but will most likely shift his support to another candidate in order to secure the number-two slot.
Miri Regev – After a surprising fourth place in the last Likud primaries, the culture minister certainly sees herself a future candidate for national leadership. But for all her bombastic rhetoric, Regev is a canny politician and realizes that as a second-term MK and in her first ministerial post, she is not quite ready to strike out for the summit. She will seek to hitch her rising star to the next party leader.
Tzipi Livni – After serving as an MK for four different parties, Livni is a spent political force. She had two chances to form a coalition and become prime minister in 2008-2009, and missed them both. Last year she ran as co-leader of the Zionist Union at Herzog's side, but on the evening before the elections they announced jointly that should the Zionist Union win, she wouldn't serve half a term as PM. For Livni the dream is over.
Naftali Bennett – The education minister is certain that he can become prime minister one day, and may not be prepared to wait for too long. He rejuvenated the older National Religious Party (NRP) under its new "Habayit Hayehudi" ("Jewish Home") name, but knows that it will always be too right-wing and too religious to ever become the main party of power. Should Netanyahu be forced to resign, Bennett will present himself as a candidate to be the next prime minister in the hope of becoming the leader of the largest party on the right, but it will be merely positioning. Even if Habayit Hayehudi receives more votes than Likud or a new center-right party, which is doubtful, he has no chance of forming a coalition.
Bennett's original intention upon entering politics was to join Likud, but his falling-out with his previous boss Netanyahu prevented that from happening. On the day after Netanyahu, his long-term plan is to break away from the more right-wing elements of his party and join up with Likud, in the belief that one day he can become its leader.
Ehud Barak – Three men have beaten Netanyahu in elections. Ariel Sharon is dead, Ehud Olmert is in jail and Ehud Barak is sitting at home, writing his memoirs. At 74, he still feels he has it in him to make a comeback and beat Netanyahu, whom he attacked in a number of public appearances in recent months. But Barak, the flawed genius, has betrayed too many of his colleagues, abandoned parties too many times, to have a way back in. He may have been the most brilliant man to occupy the prime minister's office, but there's a reason why he was also the shortest-serving PM.
Yuval Steinitz – Netanyahu's ultimate loyalist, the energy minister has very little support of his own and would never have become a minister, or an MK even, without his patron's backing. There's a slight chance that due to his nonexistent chances in a leadership primaries he could actually become a compromise interim prime minister of a caretaker government in Netanyahu's absence, for a few months during the election campaign. But even that's unlikely.
Yuval Diskin – the former chief of the Shin Bet security service and least prominent of the anti-Netanyahu defense chiefs troika was seen for a short while as a potential challenger. For months Diskin penned weekly essays on Facebook attacking the prime minister and seemed to be preparing a campaign. But over the last year he has disappeared, his social media accounts deleted. Diskin apparently prefers making money in the private sector to the dirty life of politics.
Shimon Peres – Just joking. Happy 93rd birthday, by the way.
Click the alert icon to follow topics:
ICYMI
Ken Burns' Brilliant 'The U.S. and the Holocaust' Has Only One Problem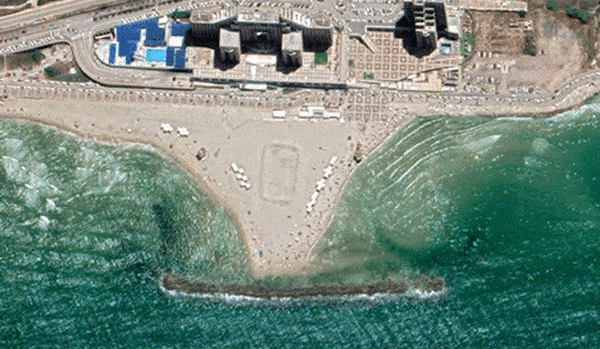 Facing Rapid Rise in Sea Levels, Israel Could Lose Large Parts of Its Coastline by 2050
As Israel Reins in Its Cyberarms Industry, an Ex-intel Officer Is Building a New Empire
How the Queen's Death Changes British Jewry's Most Distinctive Prayer
Chile Community Leaders 'Horrified' by Treatment of Israeli Envoy
Over 120 Countries, but Never Israel: Queen Elizabeth II's Unofficial Boycott