Exclusive |
Dozens of Ashkenazi Babies Mysteriously Disappeared During Israel's Early Years
A Haaretz investigation based on the testimony of Holocaust survivors and their families reveals that Ashkenazi children disappeared in a similar manner to the abducted Yemenite children.
The immigration card issued for Ganit Efrat's parents.
Credit: Tomer Appelbaum
Ganit Efrat, a lawyer from Petah Tikvah and a former Mossad agent, has been feeling that her heart is "bleeding," as she says, in the past months. The media coverage of the stories of the Yemenite children who disappeared during Israel's first years has resurfaced the pain, sadness and frustration over the disappearance of her big brother Zelig, who she didn't get to know.
Like many of the Yemenite children who disappeared, Zelig was also hospitalized as a baby after falling ill, never to return to his parents. They were also told that he died, but weren't presented with a death certificate or a grave. They were also bluntly silenced, and they too were left with a big question mark looming over their son's fate.
Zelig, however, wasn't born to a family that made aliyah from Yemen or disappeared from a transit camp in Rosh Hayain. His parents were Eastern European Jews who lost all of their family in the Holocaust and were deported by the British to a detention camp in Cyprus, where they were also forced to bid farewell to their baby son, under circumstances that to this day remain unclear. Their family tragedy later disappeared on the margins of the Yemenite children affair.
Now that the affair has again resurfaced, it is important for Efrat that the public know that not only children from Yemen disappeared in the past. "This method started even before the establishment of the state, outside of Israel, with Holocaust survivors," she says.
Recently, Haaretz has received information about dozens of new immigrants from Eastern Europe, many of whom were Holocaust survivors, who were separated from their infant children and do not know what happened to them. It happened both in hospitals in Israel and at the British detention camps in Cyprus before the founding of Israel.
The background of the families involved "shows it was not racism of Ashkenazim against Sephardim, but patronizing and arrogance by veterans against new [immigrants]," says a woman who is still searching for her sister who disappeared just a few days after she was born.
Zelig's father, Moshe Eff, came from the city of Turobin in Poland. His mother, Miriam, was born in Cernowitz, now in Ukraine. The two escaped the Nazis and after the war met at a displaced persons camp in Austria, where they fell in love and married. In 1947 they sailed to Mandatory Palestine aboard the "Hatikvah" boat, but like tens of thousands of other Jews were deported by the British to a detention camp in Cyprus.
A few months later, in June 1947, their eldest son Zelig was born in the camp. His mother was 20 years old and his father 25.
"My parents said he was a healthy and good-looking child who was born weighing four kilos. Everything was fine," Efrat said this week. From here on the story is very similar to those of the immigrants who arrived from Yemen. When Zelig was four months old he fell ill. "He just had a light cold, so my mother took him to the clinic at the camp," Efrat says. The clinic, similar to the other institutions at the Cyprus camp, was run by the Jewish Joint organization together with Jewish Agency emissaries who came from pre-state Israel.
The medical team instructed that she leave her baby overnight for observation, and refused to allow her to stay with him, as she asked. The following morning, when she came with her husband to the clinic, they were told that the son died overnight. When they asked to see his body, they were driven away in disgrace. According to Efrat, her mother told her that "the medical team told them 'go away, you're still young, you'll have more children.' That's how the story ended, but really, this is only where it begins."
In February 1948, her parents were released from the camp and made their way to the port to board the ship that would bring them to Israel. Oddly, "the representatives from Israel, who came to Cyprus, asked them to declare that they are making aliyah with their son – the same baby that only months ago they were told died," Efrat says. "My parents told them: 'But he's dead! We don't want to lie!', but they were convinced that they'll get better terms and a better apartment if they declared that they were arriving with their son."
She keeps at home the Oleh card that the Jewish Agency issued for her parents. Alongside the names of Moshe and Miriam appears the name of their son Zelig, as though he arrived in Israel with them. In Israel, the couple settled down in Jaffa, in a house that belonged to Arabs that escaped it during the War of Independence. In the following years they had three more children. The vanished baby wasn't spoken of at home. "We didn't know anything," says Efrat. "In a 'Holocaust' family you don't speak of such things."
Twenty years ago, she says, the silence was suddenly broken. "My father told me the story. It turns out that the issue was a burning concern for him for years but that it was suppressed." In the same conversation he told her that for years he searched for the doctor and the nurse who took care of his baby son, and finally found the nurse at a retirement home in central Israel. "He said that the nurse confessed to him, that their son was sold for 5,000 dollars to a childless couple, and said that it wasn't the only case," says Efrat.
Her mother died nine years ago. Only in retrospect did Efrat understand an incident that occurred some decades ago when she herself lost a baby right after the birth. "My mother started screaming like a wounded animal. Back then I still didn't know of this whole story, and I said to her 'Mother, I'm the one who lost a daughter, not you! You need to support me, not me [support] you.' Only years later did I understand that her tears were for herself and not only for me," she says.
Her father, 95, is still alive. "That's the main thing he's still living for. He's waiting for news. He thinks there might still be a miracle," says Etti Ron, Efrat's sister. The sister adds: "He told me that if anyone could find the abducted child – it's only me. I'm convinced from the bottom of my heart that he was sold. I have no doubt about it. My intuition tells me he's still alive, but we have no lead."
Efrat sometimes wonders, "Maybe he's looking for us? Maybe he doesn't even know that he's adopted? It's an enigma, we have no idea. He would be 70 today. Maybe he's no longer alive? And maybe he lives in this building? There are a lot of residents here and I don't know everyone. I'm not going to use anyone, but I want to know what happened there, who did it and why," she concludes.
In the state's commission of inquiry report into the abduction of Yemenite children, published in 2001, cases like the one of the Efrat family appear under a short clause under the title "The disappearance of babies from other communities." According to the report, about a third of the babies that disappeared and whose cases were brought before the commission weren't Yemenite. The majority of them, however, were of Mizrahi origin.
In a table attached to the report, the inquiry commission wrote that 30 cases of children of "European" or "American" origin were among those who disappeared. "The circumstances of the disappearance of the babies of other communities are very similar to the circumstances of the disappearance of the Yemenite immigrants' babies," the report said.
"In general, this is about the disappearance of babies of families that made aliyah in the first years following the state's establishment, and in their cases too, the babies generally disappeared from their parents following hospitalization or soon after birth at maternity homes," the report added.
The report's authors were aware of the sensitivities regarding mentioning children of other origins together with the children born to Yemenite families who then disappeared. "Even though babies from other communities also disappeared under similar circumstances, the phenomenon of disappearance was etched into the consciousness of the Yemenite community as a phenomenon unique to the Yemenite community," the report said. "The disappearance of babies of other communities under similar circumstances naturally tears away at this singularity," it said.
In other words, the state commission of inquiry was concerned that families of Yemenite origin won't view favorably the mention of those abducted from other communities, as that might have weakened their main claim that the establishment – which was mostly Ashkenazi at the time – was responsible for the abduction of Yemenites, among other things for racist motives and as part of a discriminatory and humiliating treatment of Mizrahi immigrants.
There's no clear evidence of the number of Ashkenazi babies who disappeared at the time, but testimonies of families from across the country that reached Haaretz as part of an investigation carried out in recent weeks indicate that the figures reach dozens of cases and maybe even more. Some of them were published in the media in the past as individual stories of mysterious disappearances that weren't categorized as part of a wider phenomenon. Others were never reported, and only now, when the issue has returned to the public agenda, the families chose to speak out.
"My heart goes out to all the families of the kidnapped children, including the Yemenites, but for us the tragedy is double," says Rachel Potter from Ramat Gan, who lost a brother under similar circumstances. Her parents were Holocaust survivors. Her mother, Chaya-Sarah Sonya Persky came from Volozhin, which today is part of Belarus. Her father, Simcha Potter, was born in Warsaw, Poland. Both her parents lost their families in the Holocaust and met in Poland after World War Two.
Her parents were also deported by the British to a detention camp in Cyprus after trying to reach Israel. They married in Cyprus. In 1948 they arrived in Israel and were sent to a camp for new immigrants in Hadera. In March 1949, their first child, a son named Aharon, was born in Brandeis Hospital in Hadera.
"My mother told me that she breastfed him and he was a good looking and healthy child," says Potter. After giving birth, Chaya-Sarah became ill and remained in the hospital. Later she told her daughter that because she could not get up, her husband went to visit their son in the children's home.
One day, as the mother tells it, she asked her husband to bring their baby son for a test at Hadassah Hospital in Tel Aviv and leave him there. "They took advantage of my mother being bed-ridden to kidnap her son," she says. After three days Simcha was told that their son had died, but he never saw the body or a grave. "He came and told me that they told him the child died, and that's it. We didn't talk about the child ever again. It was over," her mother said much later.
Potter remembers how her mother would tell her: "They stole my [son]." Her mother would cry a lot, she says. "Her eyes were always red, she told me her tears were not water, but blood," said Potter this week — and broke out crying herself. Attempts to locate her lost brother have become the mission of her life, and she has paid a high emotional price because of it.
Along her long journey, she has managed to find various documents; and found a great number of question marks in them: "The birth and death dates and various dates of hospitalization ... so many contradictions," she says — presenting proof of her claims from the documents she found.
"I am angry with the Ashkenazi establishment just like the Yemenites. The anger is directed at those same Ashkenazim who did it to us too," says Rachel. "My father took it to heart and died at a young age from grief," she says crying. "I was daddy's girl. When I was born, he was so afraid that it would happen again that he never left me for a second. I was stuck to his leg all the time. When he died, 33 years ago, I went crazy," she says. Her mother is still alive, but "she never recovered and all her life she suffered and was depressed and embittered."
Needing a grave and gravestone
Far to the south of Ramat Gan, 150 kilometers away in Dimona, lives Rachel Ben Shimol. She keeps a a picture of a sleepy baby in her house, her younger brother Zvi. He was born in 1948 in the transit camp in Marseilles, France to his parents Shmuel and Liza Rettig, Polish Jews who managed to escape the Nazis, and then they moved to Israel.
In 1950, Zvi fell ill and was hospitalized in Jaffa. His parents never saw him again. They too were told he had died, and they too never received a death certificate or were shown a grave. "The years passed. My parents never spoke about it and did not mention it," says Ben Shimol. "Every Friday I saw my mother wipe the dust off Zvi's picture, but she never said anything."
Later, when the stories of the missing Yemenite children began to come out, the suspicion began to take hold in her too, and she asked her mother: "Maybe my brother was kidnapped too?" but never received an answer.
When she began to look into the matter herself, she realized that more was hidden than known. At the Interior Ministry she found out that — similar to many of the missing Yemenite children — her brother was listed as having left Israel. "Ceased being a resident," is what the ministry says officially. "It still makes me shudder when I think about it, because after all they told us he had died," she says.
At the burial society her brother is listed as having died and buried in the children's section in the Kiryat Shaul Cemetery in Tel Aviv. "Something here is strange," says Ben Shimol. Over the past few years she has been conducting a legal battle against the government in order to receive a permit to open the grave and conduct a DNA test on the bones inside, in order to know once and for all whether her brother is buried there. "I want for him to have a gravestone and for the affair to be closed," she says.
As a result of similar questions, 15 years ago well-known director David Fisher began a historic and family journey, which he has documented in his film "Love Inventory." The case was of his twin brother and sister who were born in 1952. His parents were both Holocaust survivors, who married after they reached Israel. The twins were born in Assaf Harofeh Hospital in Tzrifin. The girl was born first. Fisher's mother was exhausted and fell asleep after the birth. When she woke up, she was told her daughter was sick, and later she was given the news that she had died. They didn't even have time enough to give her a name. After seven months the boy, Sami, was infected with polio and hospitalized in Pardes Katz Hospital.
"They didn't let my parents enter [the hospital]," Fisher said this week. "My mother said she peeked in through the window in order to see him. They had the feeling the boy was getting better in the hospital, until they realized they were wrong. When he died — assuming he died — no one bothered to inform them."
The parents never saw the graves of their children. "My parents were used to death from their surroundings when they were young. Now, when the twins died, they chose to continue on and not get stuck. They lost their entire families in the Holocaust. They lost another two now, but they chose to continue, to make more," says Fisher.
Decades passed. Before her death, Fisher's mother asked him to solve the riddle. "I didn't succeed," he admits. He was unable to find traces of his lost sister, even though he is convinced she is alive. At the height of his detective campaign, which included intensive searches in archives all over the country, Fisher turned to a retired senior police officer, Dr. Avital Ginaton, who was the head of the police's psychology unit. He asked him to prepare a composite portrait of how his lost sister might look today, after so many years.
The picture was published in the weekend edition of Yedioth Aharonoth 15 years ago, but did not lead to a breakthrough. Ginaton explained at the time in an interview with Yedioth that "the purpose of the composite drawing was to create visual documentation of an eyewitness and not to recreate a week-old person, who no one alive today can remember. There is no real basis for it, except that it is the nature of siblings to look similar to each other because they are the children of the same parents. But there are siblings who are not alike and we cannot trust the assumption that the lines of similarity that characterize the siblings in a family apply to her too," he said.
Fisher found the grave of his brother Sami in the Kiryat Shaul Cemetery in Tel Aviv, but he and his four siblings, one of them attorney Ronel Fisher, chose not to open the grave and check if their brother really was buried there.
We spoke Yiddish at home
Not everyone who grew up in a family in which one of the children disappeared is willing, or interested, in exposing themselves to the public. A few of the families, whose details are being kept confidential by Haaretz, prefer to let the matter rest. "I am against forcing people out of the closet," says Efrat. "Not everyone can withstand the psychological and emotional burden involved."
This is exactly the case of Ella (a pseudonym, whose real name is being kept confidential by Haaretz). She lives in the center of the country and this week she told Haaretz about two twin girls who disappeared in her family right after they were born. "It was an Ashkenazi family, which spoke Yiddish at home. The mother came from Romania, the father from Belgium. They took both of their babies," says Ella.
It happened in 1954 in the Dajani Hospital in Haifa. "Their mother saw them and heard them crying. They told her they were healthy and everything was fine, and that's it. She never saw them again," said Ella this week.
"After a day or two, a doctor came and said they had died. How did they die? What were they sick with? All these questions weren't answered. 'They died, go home. You will have other children,' they were told." So the mother left the hospital without birth certificates and without death certificates.
The mother of the twins, who is now 90-years-old, is still alive. "She is sure they died, or she has convinced herself they died. I am afraid that if we reveal the names and pictures she will understand they kidnapped her twins and it will kill her," said Ella.
"Throughout all the years she said they died, that is what everyone thought. And then, a year ago, when the entire matter of the Yemenite children arose again, I had the thought that the story was very similar to the other stories I heard, so I started to ask a few questions," says Ella.
"She said they died, that she did not see their grave, but the hospital took care of it. She still believes it, even though she never saw any documents — not a birth certificate and not a death certificate. She remembers they were born healthy and strong, but says then they still didn't know how to take care of babies," she says. "It is clear to me, completely clear, they were kidnapped. I have no doubt whatsoever," concludes Ella.
Orna Klein from Kfar Sava, who was also a Mossad agent in her past, is now collecting information on the missing children from Ashkenazi families.
"When I tell my story to families of Yemenite immigrants, they tell me, 'What, you too, the Ashkenazim, they took babies? No way,'" says Klein.
Even as a girl, so she says, Klein knew that her family's story was "like the story of the Yemenite children." Her parents, Riva and Baruch Sendler, both descendants of Ashkenazi families, were born in South Africa and in 1949 made aliyah to Israel. In 1951 their daughter Ilana was born in the Brandeis Hospital in Hadera. Two days later they were told the baby had died. "My parents, who good little children and disciplined children of 23, thought the establishment was God. When they were told the baby die — then there was no other option," says Klein.
They too never saw their daughter's body or grave. For years her parents were convinced their daughter really had died. Later the doubts began to creep in, which grew as they burrowed into the documents in the archives more and more.
"In my mother's medical file we found that all the information on the period of her pregnancy and giving birth were torn out, while what came before and what came after — [were still there]," she says. "When we asked to look at the files for the maternity hospital, they told us the archive had burned down."
The Ashkenazi background of her parents makes it difficult for Klein to attribute the attitude of the authorities to her parents as motivated by racist-ethnic reasons. In her opinion, "it is not racism of Ashkenazim against Sephardim, but patronizing and arrogance of veterans against the new [immigrants]." The attitude in Israel was as if they were Diaspora, ghetto Jews. They were humiliates because they dressed differently and did not know the language, says Klein. "My parents hated Mapai exactly the way the Yemenites hated it."
She recently published a novel privately titled "June 27, 1951" — the date her lost sister was born. Klein, like the others, is convinced her sister is still alive. Her parents are 89 and live not far from her. "I want to hug the baby," her father tells her once in a while. "Dad, she's not a baby. She is 65-years-old," she answers.
Click the alert icon to follow topics:
ICYMI
Ken Burns' Brilliant 'The U.S. and the Holocaust' Has Only One Problem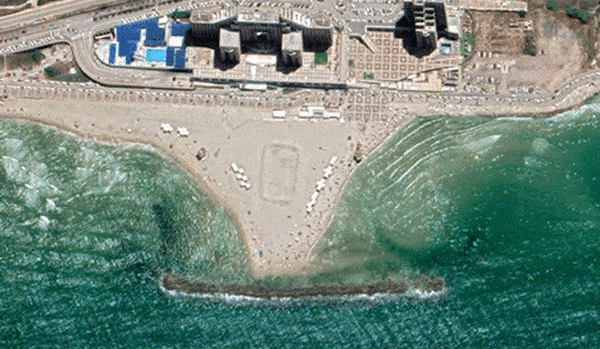 Facing Rapid Rise in Sea Levels, Israel Could Lose Large Parts of Its Coastline by 2050
As Israel Reins in Its Cyberarms Industry, an Ex-intel Officer Is Building a New Empire
How the Queen's Death Changes British Jewry's Most Distinctive Prayer
Chile Community Leaders 'Horrified' by Treatment of Israeli Envoy
Over 120 Countries, but Never Israel: Queen Elizabeth II's Unofficial Boycott