This Palestinian Served Out His 14.5-year Sentence. Why Is He Still in Israeli Jail?
Bilal Kayed was within hours of reuniting with his family last month when he was cruelly slapped with an administrative detention order. No charges, no explanations. Now he's on hunger strike, cuffed to his hospital bed.
Bilal Kayed's mother, Hadiba.
Credit: Alex Levac
Bilal Kayed was due to be released last month from prison after serving the full 14-and-a-half years of his sentence. His family was excitedly waiting for him at the checkpoint when they were suddenly informed that he'd been sent to administrative detention. Since then he has been on a hunger strike, and he lies in the hospital, manacled to his bed.
A man is sentenced to 14 years in prison for security offenses. Then he's sentenced to an additional six months for leading a strike in prison. The years go by, his youth fades, until finally, the long-awaited day arrives – after all those years in jail, without a single furlough, and nearly a year in solitary confinement, after his father died without his being given the opportunity to say goodbye, after his family was not permitted to visit him, either during the first three years of his sentence, or in the course of the last year.
And then the prisoner is transferred to another prison, and is sure that it is the next step in the process leading to his release. And a Shin Bet security forces officer shows him pictures of his recently expanded house, to get him even more excited about his imminent freedom. And meanwhile his family excitedly prepares for the big day, June 13. His town puts up festive decorations in honor of the occasion, his sister comes in from Germany and his brother makes plans to fly in from Saudi Arabia, and all his relatives are waiting with bated breath at the checkpoint, ready see their loved one, after all these years. His elderly mother and his stepmother wait for him at home, because excitement might be too much for them.
And then comes the laconic, chilling, vicious message: He will stay in prison for another six months at least, without charges, without trial, without explanation. Why? Just because. No elaboration needed. This is administrative detention. And now all the despair he's endured stretches out before him again, indefinitely. After all, administrative detention can be extended again and again, forever.
So the inmate decides to go on a hunger strike. Indeed, for over 45 days now, he has been refusing food. Exhausted and weak, he is withering away in Barzilai Medical Center in Ashkelon, his left hand and foot cuffed to the bed, feet chained together, with four armed jailers standing guard over him day and night. The light in the room is never turned off, and the security camera monitors him continually. No one is allowed to visit, except for his lawyer.
Consumed with worry, members of his family sit in a small room in their home in Asira al-Shamaliya, north of Nablus, surrounded by pictures of the detainee, as well as photos of his late father and brother. The room is permeated with helplessness and despair. Big posters on the walls of the house call for the release of the town's most famous prisoner. Demonstrations calling for him to be freed have also been organized, apparently, outside Israel.
Bilal Kayed's two elderly mothers – Hadiba, his biological mother, and Halima, his father's first wife, whom he calls his stepmother, sit there, dressed in black, side by side, holding his picture. His sister Suha, 41, tells us his story in German, her second language since she moved to Germany some years ago. Their father, Wajiya, died a year ago. Bilal's oldest brother, Mohammed, was killed in a car accident the same year he was arrested. His brother Mahmoud and a friend also sit with us. "Walla, ya Bilal" is the ringtone on his friend's phone.
The streets of Asira al-Shamaliya are covered with posters proclaiming, "Free Bilal!" Rahaba last saw her son a year ago, before he was put into isolation. She is 74. Naima hasn't seen him since he was arrested, because stepmothers are not permitted prison visits. She dotes on him like a son. Bilal is 34; he was 19 when he was arrested for the first time. Before that he hadn't done that much in life: He went to a local high school and studied air-conditioning installation and repair at a college in Qalandiyah. Then he worked as a policeman for the Palestinian Authority. On December 14, 2001, at 2 A.M., soldiers came to arrest him at home. His mother wanted to make sure he had a coat, but the soldiers made him strip naked and lie down on the road. She finally was able to place a coat on him. As he was being taken away, he called out to her, "Don't cry, Mother. I haven't done anything. I'll be back soon." But that didn't happen.
After a few months, a woman came to the house with a note Bilal had sent, telling his family he was in Ramle Prison. They saw him for the first time at his trial, where he was ultimately sentenced to 14 years for his activity in the Popular Front for the Liberation of Palestine. His family says they were surprised to learn that he was in the PFLP. His father was a member of Fatah, and as Bilal worked for the PA, they assumed he was in Fatah too. But in 2000, 11 of his friends, PFLP members, were killed in a strike by an Israeli F-16 not far from Nablus, and that apparently spurred him to join the PFLP himself. Throughout the years, he has been through practically every Israeli prison: Gilboa, Ashkelon, Ramon, Ramle, Megiddo, Be'er Sheva. His father did not see him in the last two years of his life. On his deathbed, he asked to be taken by ambulance to visit him, but the authorities would not permit it, nor would they allow a phone call.
In prison, Bilal completed his matriculation certificate and learned English, Hebrew and French and a little German. He became a leader and a spokesman for the prisoners. Last August he was transferred to Gilboa Prison, and put in isolation. It's not clear why.
On May 20 he was informed that he was to be released on June 13, upon completion of his jail term. He wrote his family and asked them to send clothes to wear on the day he was to be freed.
"Gilad," a Shin Bet officer, met with him at an interrogation facility, and talked with him about his plans for the future. Bilal told him that he wanted to look after his mother and stepmother and to start a family. He wrote his family that "Gilad" showed him pictures of the new floor that had been added to the house, built during his time in prison. Bilal wrote that he felt that "Gilad" was satisfied with their long talk, which lasted about three hours. "After you're released, I'll come to you and we'll have coffee," the Israeli told him.
The family began making preparations for his release. They even had a fiancée lined up for Bilal. They knew that the hardest thing of all would be for him to come home and not find his father, to whom he had been very close, so his sister Suha made the trip from abroad with her two sons, to support him and help fill the house.
On the appointed June day, the members of the family, except for the two mothers, drove to the Dahariya checkpoint near Hebron, where they thought Bilal would be brought. Other friends and relatives waited in Ramallah, expecting him to come there afterward.
The relatives arrived at the checkpoint around 10:30 A.M. and waited. Then they got a phone call from Addameer, the Prisoner Support and Human Rights Association, telling them that Bilal was at the Ofer Prison. Suha thought this may have been meant to mislead them, so as to prevent a big crowd from gathering at Dahariya, so they stayed put a while longer, before finally deciding to head toward Ofer, near Ramallah. Then came another message from Addameer: Bilal had been sent to a six-month administrative detention.
"I couldn't believe it," says his sister Suha. "He'd been in isolation for the past year – what could he have done?" The entire family was stunned. At first they thought it must be a mistake, maybe he was supposed to be released at 10 P.M. instead of 10 A.M.? But it soon became clear to them that it was no mistake. Bilal was not going to be freed.
That same day, Bilal informed his lawyer that he was beginning a hunger strike. "If they're doing this to me, they could do it to anyone," he told her.
After 33 days, a much-weakened Bilal was transferred to Barzilai, which is where he remains. Last Saturday, two Israeli human rights activists, Dr. Anat Matar and Tamar Fleishman, tried to visit him. The guards prevented them from entering his room, but they did manage to call out some words of encouragement to Bilal. He told his lawyer that it was the most moving moment he'd experienced in over a month. He wanted to apologize to the two women for not being able to answer them, because his voice has become so weak. His vision is fading now too and his kidneys are in danger of collapse. He will not consent to any medical tests or treatment, and will not agree to discuss anything aside from his release.
The Shin Bet offered to release him on condition he go into exile in Jordan for four years, but Bilal refused. His mother and siblings say they support whatever decisions he makes. His mother says she doesn't want him to give in. His sister worries about his health and misses him terribly.
"This was the only way left for him," says his brother Mahmoud. For her part, Suha says that her Jewish friends in Germany tell her they would understand if she told them she hates Israel. But Suha says she refuses to hate: She doesn't want to bring up her children to hate. Her two kids nod as she says this – perhaps in agreement, perhaps just out of politeness.
Click the alert icon to follow topics:
ICYMI
Ken Burns' Brilliant 'The U.S. and the Holocaust' Has Only One Problem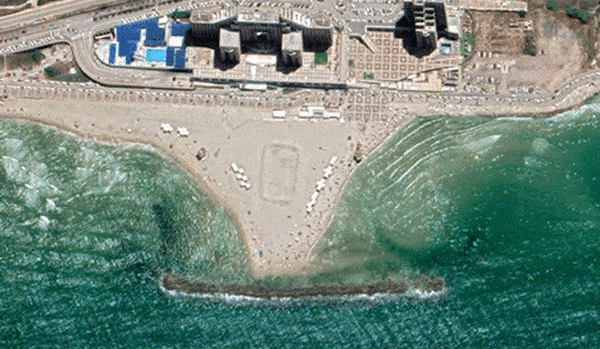 Facing Rapid Rise in Sea Levels, Israel Could Lose Large Parts of Its Coastline by 2050
As Israel Reins in Its Cyberarms Industry, an Ex-intel Officer Is Building a New Empire
How the Queen's Death Changes British Jewry's Most Distinctive Prayer
Chile Community Leaders 'Horrified' by Treatment of Israeli Envoy
Over 120 Countries, but Never Israel: Queen Elizabeth II's Unofficial Boycott