Number of Palestinians Detained in Israel Without Trial Sees Sharp Rise
Today 651 Palestinians who have not been given due process are in Israeli jails. One of them, Bilal Kayed, received a detention order last month just moments after finishing a long prison term.
Graph showing the rise in detentions without trial since May 2014.
Bilal Kayed, an administrative detainee who has been on a hunger strike for 41 days, is one of the 651 Palestinians who have been jailed by Israel without charge or trial, and only by order of a military commander and under the directives of the Shin Bet security service. The number of administrative detainees is slightly more than one-tenth of all the Palestinian security detainees and prisoners Israel is holding – a total of 6,290, according to data from the Israel Prison Service.
There has been an uptick in the number of Palestinians detained without trial since June 2014, after the kidnapping and murder of the three yeshiva students in Gush Etzion. But if the previous record had been 473 detained in August 2014, the monthly figures have been approaching 700 since the beginning of the recent wave of "lone-wolf" revolt, starting in October 2015: 698 in April of this year, 684 in May, and 688 in June.
Kayed, 34, has been hospitalized for 10 days in Barzilai Medical Center in Ashkelon because his health is deteriorating. He is shackled to his bed in a room with a closed window sealed by curtains. He is forbidden to have visitors; the lights are on and a security camera is filming him 24 hours a day. Three IPS employees continuously guard him, with two of them always in the room.
Kayed refuses to be examined by doctors or to have life-saving salts and minerals added to his water. He sometimes loses his sight for a few minutes, has difficulty walking, suffers from severe headaches and is at risk for heart failure. But his mind is totally clear; he launched his hunger strike on June 15 knowing exactly what was in store for him.
Two days beforehand, on June 13, Kayed finished serving a 14-and-a-half year prison term. In an extremely rare move, the same day he was put in administrative detention, without even being told what he was suspected of.
At his home in the village of Asira al-Shamaliya, north of Nablus, the family was preparing everything for their son's return home. Brother Mahmoud, who owns a gym in Nablus and is a doctoral student in sports and physiology in Amman, had already decided he would give the gym to Bilal to manage. On the day of his release, his family and friends traveled south to the Dahariya checkpoint, where they expected to greet him. Then came the telephone call informing them that Kayed had been transferred to the Ofer Military Court, where he was slapped with an administrative detention order for six months. The date on the order was June 7.
"They have killed off the joy of an entire family," Mahmoud Kayed said in a conversation with Haaretz.
This past Sunday, Bilal Kayed told one of his lawyers, Farah Bayadsi, who visited him, that he was hunger striking not just for his own benefit, but so that Israel will not make it a habit to issue administrative detention orders based on classified information to Palestinian prisoners a moment before their release. The hunger strike was a message that he hadn't chosen to stay in prison, he told Bayadsi. He added that he wasn't hunger striking because he wants to die, but because he wants to live freely, and refuses to accept detention under such conditions as something that is natural.
The declared motive behind administrative detention is to serve as a preventive measure, to thwart "dangers" that may harm the Israeli public in the future. But these dangers are usually based on classified evidence or suspicions that ostensibly show that the person in question has already done something that violates military law. Administrative detention is apparently sometimes used so as not to have to reveal the sources who gave evidence of the alleged violation. Past experience also shows that during periods of general agitation against the occupation, and as part of the effort to quell it, Israel arrests Palestinian social and political activists under administrative detention orders.
The maximum term called for in such orders is six months, but it can be extended. The detainee is usually brought before a military judge eight days after being apprehended, as part of a procedure known as "judicial review." The prosecution shows the judge the file of classified evidence and describes the suspicions against the detainee; he and his attorneys are not permitted to see any of this information or submit an argument against it. The judge typically accepts the prosecution's position. Then the detainee can appeal, even a few times, but usually in vain. He then waits to be released or for his detention to be extended.
Palestinian sources say that 47 administrative detainees and other prisoners are now hunger striking in solidarity with Kayed, and that the IPS is punishing them by refusing them family visits, confiscating personal items and sending them to solitary confinement.
One of those striking in solidarity with Kayed is Omar Nazzal, 52, a journalist and owner of a media production company that makes short films and writes press releases on behalf of a few Palestinian nongovernmental organizations. He's a native of Jenin, a sociology graduate from Bir Zeit University, and the father of three girls. He has often produced films for feminist groups, his wife says.
Nazzal once worked for seven months as chief editor for a television station affiliated with Islamic Jihad; he has from time to time written articles critical of the Palestinian Authority. He was arrested on April 29 at the Allenby border crossing as he was making his way via Jordan to a journalists' conference in Bosnia, to which he'd been invited as a member of the Palestinian Journalists Association. He has been blocked from traveling abroad several times in recent years.
"At most we thought that he'd be turned back at the bridge again," his wife Marlene told Haaretz. "But arrested? That didn't occur to us."
The prosecution claimed that he is affiliated with the Popular Front for the Liberation of Palestine, but his wife says that isn't so. It was said that he poses a risk to regional security. She looked at his serious face on a poster in the room, and laughed. Him? Dangerous?
Ron Dalomi, the judge who approved the order to detain him without charges for four months, and Netanel Benisho, the judge who rejected the appeal, said that Nazzal had used his journalistic connections to advance activities of political organizations, according to his attorney, Mahmoud Hassan. Hassan, for his part, told the judges that, "I didn't understand this assertion. Every journalist has connections, and the connections have to be with those who make news, so he goes to political events of various kinds."
Household in limbo
Nazzal himself told the military court that he was convinced his detention was political, aimed at preventing his attendance at the international conference and his presentation there of Palestinian positions. Meanwhile, his whole household is in limbo, characterized by uncertainty over when he will be released, the inability to pursue his livelihood, cancellation of family visits because of the hunger strike, longings and grave concern for his health.
In 2012, after some 1,500 Palestinian prisoners went on a hunger strike against the practice of years-long administrative detention and solitary confinement, the number of individuals incarcerated under such circumstances started to drop, from 300 to 150 a month – or even fewer (134 in August 2013, according the IPS figures published by the B'tselem Israeli human rights organization). In other words, in the three years that have elapsed, the number of such detentions has quadrupled.
Palestinian Prisoners Society lawyer Mahmoud al-Halabi has represented only administrative detainees since the early 2000s, and is currently dealing with 290 cases.
"The worst part, emotionally, for the detainees and their families, is that there's no definite release date, because [administrative] detention can be repeatedly extended," Halabi told Haaretz.
Mahmoud Kayed termed it "a potential life sentence without a trial." In the 10 months that preceded his administrative detention, Bilal Kayed was held in solitary confinement, with poor sanitary conditions. He was forbidden family visits – by Hadiba, his mother, and Halima, his father's first wife, who raised him like a son.
Both the family and attorneys Bayadsi and Hassan, both of Addameer, the Prisoner Support and Human Rights Association, believe there are two reasons why the Shin Bet wants to keep Kayed behind bars. One is an argument he had with A.K., the intelligence officer in Megiddo Prison where he was serving his sentence. Following that argument Kayed was put in solitary confinement. In other words, they believe the solitary stint and the recent administrative detention could just be the result of that officer's vengefulness.
The second possibility might be related to the fact that Kayed was for years the Popular Front's "prisoner representative" vis-a-vis the IPS while incarcerated – a reflection of his popularity and the trust people felt for him. As part of his task, he would try to deal with social problems that came up among the prisoners in Megiddo Prison, like the time it emerged that some prisoners were taking advantage of weaker ones and charging money from them on various occasions. Kayed argued with those inmates who looked away and didn't try to stop this.
The prisoner representative, who is always affiliated with a political group, cannot serve in this position without IPS approval; it's an arrangement that works for both sides to keep the situation calm. Hassan told Judge Dalomi that it's possible the intelligence officer initiated his stint in solitary confinement, during which certain prisoners provided the officer with incriminating information (it is not known whether it was true or false) about Kayed. The solitary confinement was then ostensibly replaced by administrative detention, and during the judicial review hearing Hassan tried to ascertain whether the information was submitted in return for certain benefits.
Kayed's brother, Mahmoud, assumes also that his brother's charisma and leadership qualities, which were discovered and developed in prison, are a matter of concern among the authorities.
Bilal began serving time when he was 20. His family is a "returnee" family; the father served in the Jordanian army and left the West Bank before the 1967 war. He then joined the PLO army as a maintenance engineer. The children were born in Syria but raised in Amman.
When the Oslo Accords were signed, the Kayeds and thousands of other families thought that they were returning to another era, one of peace. They were such firm supporters of the PA that Bilal joined the Palestinian Police Special Forces, which were trained to put down riots and other disturbances. In 2001, Bilal was assigned to Nablus Prison to guard Mahmoud Abu Hanoud, a member of Hamas' military wing and a fellow resident of Asira al-Shamaliya.
In May 2001, Israel bombed the prison in which Abu Hanoud was being held; while Abu Hanoud managed to escape the prison and flee, 11 prison guards, all Bilal's comrades, were killed. According to Mahmoud Kayed, this was the reason Bilal decided to use his weapon against the occupier. Bilal was arrested in late 2001, was tried and convicted of belonging to an enemy organization and two attempts at causing death by shooting.
Judge Dalomi rejected the claims of the family and the lawyers, and wrote in his statement approving the administrative detention for six months that the information he had showed that Kayed "played a central role among Popular Front prisoners and also served as the head of the Popular Front prisoners in Megiddo Prison."
He added in his decision that he was approving the new detention order because of Kayed's organizational activity when incarcerated, as well as for other reasons: "It emerges from the information brought to me that the respondent was involved in significant activity on two levels, both in jail and in activity aimed at influencing the place of his residence. This activity has a grave military dimension, and if it weren't for the arrest of the respondent he would be released and implement these plans."
As said, neither Kayed nor his lawyers are permitted to respond to the accusations or to refute them by questioning witnesses.
"Blind and lacking information, all that remains for a lawyer to do is to ask questions that perhaps will succeed in disturbing the judge's confidence," Halabi, the attorney of the Palestinian Prisoners Society, told Haaretz. "And he can also try to bargain over shortening the period of arrest, especially against the extensions."
At least Halabi returned happy at the end of last week from the Ofer military court because he had managed to reduce the detention of two detainees by about a month.
Click the alert icon to follow topics:
ICYMI
The Artist Who Survived Auschwitz Thought Israel Was 'Worse Than the Concentration Camp'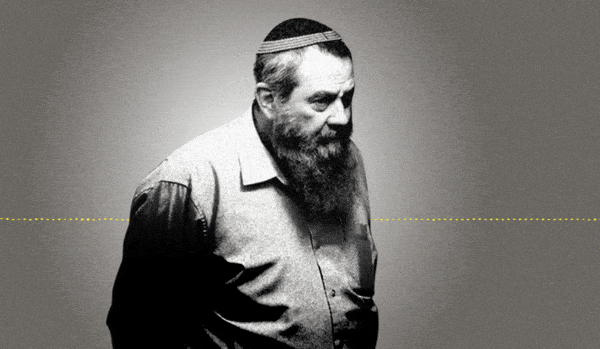 Jewish Law Above All: Recordings Reveal Far-right MK's Plan to Turn Israel Into Theocracy
Why I'm Turning My Back on My Jewish Identity
Down and Out: Why These New Immigrants Ended Up Leaving Israel
The Reality Behind 'The White Lotus' Sex Work Fantasy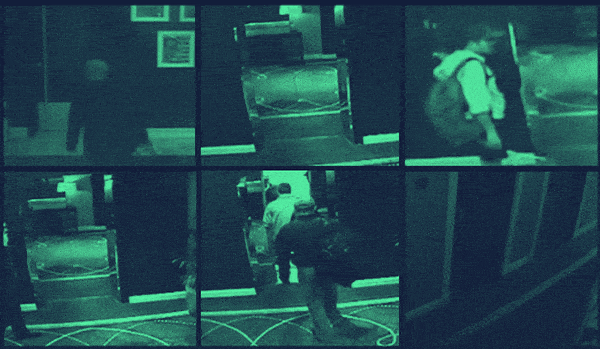 This 'Dystopian' Cyber Firm Could Have Saved Mossad Assassins From Exposure