Ehud Barak Hints at Return to Politics: If Government Won't Get Back on Track, We Must Topple It
Netanyahu and his government are 'weak, feeble, boisterous and radical,' former prime minister says. 'Israel needs a different leadership.'
Ehud Barak speaking at the Herzliya Conference, June 16, 2016.
Credit: Ofer Vaknin
Ehud Barak, a former prime minister and defense minister, hinted Thursday night during a speech to the Herzliya Conference that he may return to politics to knock over Israel's government.
"I call on the government to pull itself together and get back on track," said Barak. "If it does not do so – it will be upon all of us, yes, a-l-l-l-l of us – to get up from our seats, both cozy and less cozy, and topple it, through mass protest and through the ballot box, before it will be too late."
In a long, detailed speech, he sharply attacked Prime Minister Benjamin Netanyahu and called him and his current government "weak, feeble, boisterous and radical." Barak asserted that Netanyahu and his government failed in guaranteeing security to Israeli residents and undermining the fabric of Israeli democracy.
"What really stands at the top of Netanyahu's and his government's priority list is not Israel's security, not preserving democracy and not unity of the people, but rather creeping and cunning advancement, without admitting it, of the 'one-state' agenda from the Jordan to the sea – an agenda that constitutes a direct threat on the very identity and future of Israel and the entire Zionist project," said Barak.
"Israel needs a different leadership, which holds onto a conscience and not a weather vane and not a satchel with the Declaration of Independence and not, heaven forbid, 'Torat Hamelech,'" he added, referring to a book on Jewish laws regarding Jewish-non-Jewish relations issued by a West Bank rabbi.
Barak added in his speech that Netanyahu and his government "are being led by pessimism, passivism, fear and paralysis, instead of self-confidence, bravery and the strength to decide and act. Its whining victimization is dipped in self-pity, instead of feeling pride in every Israeli heart." He accused Netanyahu of acting to create a rift in the nation, incite people against one another and embracing a "divide and rule" approach instead of fostering national unity by which everyone has a right to disagree with one another. He also accused Netanyahu preferring the interests of capitalists over rank-and-file citizens.
Barak also said that Netanyahu and his government were encouraging "criticism and brutality, a discourse of hate and silencing, instead of a tolerant and attentive discourse that recognizes the multiplicity of shades of color and the cultures among us.
Barak, who served as defense minister under Netanyahu from 2009 to 2013 and was considered very close to him, asserted in his speech that the reason for all these phenomena is the "hostile takeover" of the Likud by "a fanatic core of radical ideology." According to him, extremists exploited breaches in the Likud's primary law and "purged" the party leadership "of anyone to whom democratic values were more important to him than populism."
Barak added: "Their agenda took the lead, with the formal leadership dragged behind them Netanyahu bears responsibility for the actions of his 'hijacked' government and its failures, be it weakness of opinion or character, or be it 'Stockholm Syndrome,' or be it a belated a belated 'revelation' of his fundamental positions, inspired by his family and his near surroundings."
He said that the Netanyahu government correctly grasp the situation in the region and the various threats, but the answers and solutions they offer are completely wrong and formulated by "an extremist, dangerous agenda that is liable to push Israel down a slippery slope toward a point of no return." Crossing that point, Barak said, would endanger the entire Zionist project. The former prime minister explained that he used to think Netanyahu and his government did not know where they were headed, but many friends of Israel in the world believe the opposite, that Netanyahu's agenda, which he is trying to blur, is to advance the reality of one state between the Jordan and the sea.
"Our great supporters in capitals around the world suspect that Israel intends to continue controlling all the territories conquered/liberated in 1967, forever," said Barak. "They suspect that Israel isn't interested in two states and does not want a Palestinian state alongside her. They believe that Israel is waiting for the world to get used to it and reconcile with this reality. And it hopes that serious events like terror in Europe or the situation in Syria will distract their attention.
"They think that Israel will agree to autonomy with limited rights for Palestinians, but not to a state. They think Israel will continue carefully, building in every settlement and beyond in order to gradually create an irreversible fact. It is true that the prime minister and the defense minister were recently talking about the very opposite The trouble is, that in worldwide capitals – in London, in Washington, in Berlin, in Paris, in Moscow and in Beijing – no leader believes anymore a single word of Netanyahu and his government."
Barak said that realizing the agenda of the current government "will lead to one state that is either an apartheid state that will be judged by the entire world – and will end in collapse, or a binational state with a Jewish minority within one or two generations, which will have a high chance of continuous civil war between its two parts."
He added: "The two scenarios are the end of the Zionist enterprise and dream. No other possibility exists, except for those who await divine-apocalyptic intervention. We are in front of this slippery slope, and there is no more urgent and important mission before our generation than to put in a wedge to stop the slide before it will be too late. Who, in the name of God, authorized Netanyahu and this 'hijacked' government to lead us to the edge of the abyss all the while constantly mumbling calming and deceitful messages whose content apparently telegraph the opposite."
Danger of the 'one state' agenda
Barak asserted that the world will agree to accept the reality of "one state" only if it would be a state of all its citizens, in which everyone would have the right to vote. He added that Netanyahu and his government understand that they could realize the "one state" agenda only if they weaken the Supreme Court, undermine the self-confidence of civil society and silence any critical discourse.
"All these things are done daily before our eyes," he stressed. According to him, Netanyahu understands that security figures are liable to refuse to carry out steps "that above some of them a black flag is liable to fly" in order to implement the one state agenda, and therefore he is acting "to gradually destroy the sanctity of IDF values and the ethical code and to lead, playing on existential fears, hatred of the other, the discourse of silencing, racism, populism and extreme nationalism – a broad process of "reeducation" of the entire public and mainly the Israel Defense Forces and its commanders."
Barak asserted that in order to justify his actions, Netanyahu has been acting accordingly "out of an impulsive need to crown time after time the destructive threat of the day." He stressed in contrast that from his experience as chief of staff and defense minister he can determine that there is no current existential threat against Israel, save for the one state agenda.
"This threat has risen immeasurably, in its immediacy and its severity, over all other threats," said Barak. "However, because the fanatics understand that the hidden agenda in future will need extreme measures, that only the danger of destruction can justify them, the government, headed by Netanyahu, is pouring a real and immediate existential fear, as it were, into the consciousness of the masses."
In this regard, Barak accused Netanyahu of damaging memory of the Holocaust. "The Hitlerization of the prime minister of changing regional threats, as hard as they may be, is the essence of cheapening the Holocaust, and nothing else."
Barak also accused Netanyahu of constantly damaging Israeli democracy. "Only a blind person or someone playing dumb, a fool or someone inured won't see the process of democracy eroding and the seeds of fascism that have become attached to this government. If it looks like seeds of fascism, walks like seeds of fascism and barks like seeds of fascism, then it is seeds of fascism. That's the situation. It really is."
He added: "Impervious extremism, hubris and blindness have taken control of the prime minister and the Israeli government, and in the name of a hidden agenda, with a messianic tinge, it is dragging all of us into a moral abyss, under which who can foresee?
Barak asserted that Netanyahu is engaging in false propaganda when he claims that there exists an unbridgeable contradiction between the security needs of Israel and the two-state solution. Barak stressed that 90 percent of senior security officials agree with him and not with Netanyahu. He added that government members are endangering the future of 80 percent of the settlers – those who live in the settlement blocs and in East Jerusalem – because they insist on continuing to build isolated settlements. "The one who is bringing Hamas and ISIS closer to Jerusalem and Kfar Sava is the one who strives to bring the collapse of the Palestinian Authority while ignoring suggestions by the Shin Bet, Military Intelligence, the Coordinator of Government Activities in the Territories and the IDF, instead of strengthening the PA," said Barak.
Barak attacked Netanyahu also for the damage to relations with the United States and asserted that the prime minister personally missed a rare opportunity to obtain a generous security agreement with the American government. "To the best of my judgment, we will receive in the next decade between $7 billion and $10 billion less than what we could have received a year ago," said Barak. "That is direct damage, and not the only damage, from the said lack of consideration."
Barak called in his speech for a positive response to the Arab peace initiative. "The initiative is far from being perfect but with our reservations, it is certainly a basis for negotiations," he said. "It is probably also a basis for a deal."
Likud responds: The left simply isn't willing to accept the fact that Likud is in power
Netanyahu's Likud party issued a statement in response saying that the Herzliya Conference had evidently become "the primary of the party of the frustrated in the battle for the position of the left's savior. Those who found themselves outside the political system showed up tonight behind every microphone open to them and gave inflammatory speeches that said the exact opposite of what they said when they were in office. The main thing is to get some kind of media headline and remain in the public consciousness.
"It's very strange that these speakers didn't say these things when they were in office. It's very puzzling that both of them praised the prime minister and expressed full confidence in him when they occupied ministerial posts ," the statement continued, referring to the fact that both Barak and Ya'alon previously served as Netanyahu's defense minister. "Ideology doesn't change based on your position – but this isn't ideology, it's job-ology."
"Their call to get up off the sofa and topple an elected government a year after the people issued its verdict clearly is reminiscent of the call 'to replace the people' and proves that nothing has changed. This isn't about security or the economy or the society. The left simply isn't willing to accept the fact that Likud is in power. For this purpose, all means are kosher, including undermining Israel's security interests.
"Israel's government wasn't seized; it was elected by the people. It's strange that the very people who talk about the supremacy of democracy don't understand this," the statement concluded.
Click the alert icon to follow topics:
ICYMI
Ken Burns' Brilliant 'The U.S. and the Holocaust' Has Only One Problem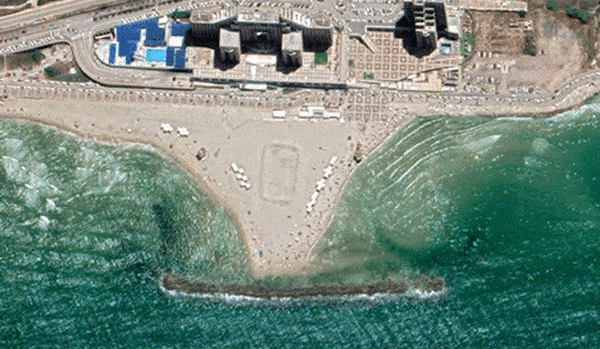 Facing Rapid Rise in Sea Levels, Israel Could Lose Large Parts of Its Coastline by 2050
Lapid to Haaretz: 'I Have Learned to Respect the Left'
The Mossad's Fateful 48 Hours Before the Yom Kippur War
As Israel Reins in Its Cyberarms Industry, an Ex-intel Officer Is Building a New Empire
How the Queen's Death Changes British Jewry's Most Distinctive Prayer