By Tying the Knot With Lieberman, Netanyahu Eyes Next Election
As Netanyahu dispatched a bevy of politicians and lawyers to defend him this week from the state comptroller's damning report, the seeds of a future clash with his new partner, Lieberman, were being sown and the premier's spurned partners were teaching him a lesson in the limits of power.
Somewhere down the road, Lieberman might decide that it's time to set himself apart, and free himself from Netanyahu's yoke.
Credit: Amos Biderman
The ritual is repeated: Prime Minister Benjamin Netanyahu is subjected to a withering report by the state comptroller he appointed, regarding expressions of hedonism, swinishness and stinginess on a scale never before seen in these parts, by a couple who suddenly become paralyzed if ever they have to reach into their pocket to pay for the Lady's ticket. And once again, Netanyahu disappears. There is a short Facebook post in which he of course blames the media for trying "to hurt Likud" (as though it's not he but the party that stayed in hotels otherwise affordable only to sheikhs from the Gulf emirates). In any other country, a leader faced with these accusations would go before the media and answer questions.
Not here, though. Instead of Netanyahu, we got a wandering troupe of politicians who for some unknown reason are willing to lie on the fence for him and be trod upon by interviewers. Ministers Miri Regev, Zeev Elkin and Ofir Akunis, and MKs Tzachi Hanegbi and David Bitan – "pawns," as Netanyahu himself once called them in a private conversation – wandered between the studios and declaimed the text written for them on the message page they received from the prime minister's bureau.
In addition to the shameless politicians, with their outrageous and incredible comments – "Ministers have always behaved like this, so why are they picking on Netanyahu?" and "They found nothing, because there is nothing" – three lawyers were also sent to the front lines. The arguments the three – Michael Rabello, Yossi Cohen and David Shimron – put forward in defense of the premier's behavior as uncovered in the report make one wonder what astronomical fees they must charge to be willing to be humiliated this way.
And where was the kowtowing, pathetic opposition? MK Isaac Herzog tweeted that the report is "grave" and called for a "public discussion." Wow. He spared no words. Maybe because just moments earlier he'd been holding negotiations with Netanyahu. Maybe because he himself was recently interrogated on suspicion of having accepted an illegal contribution.
Meanwhile, Yesh Atid's Yair Lapid, the "real leader of the opposition," as he likes to style himself, remained silent. Okay, it's beneath him, he's busy with diplomacy. He just came back from America, where he met with Americans and spoke to them in Berlitz English. We can't expect him to wallow in the slime of Bibi Tours: He's above that.
Odd couple
First Prime Minister Netanyahu drummed his fingers nervously on the elegant wooden table. Then his entire hand began moving up and down frantically and his gaze wandered. He was trying to avoid the steely eyes of the man who once called him "a liar, a cheater and a con man" and "the prime minister of charlatans," and whom he branded "a failed political commentator who isn't worthy of being a military analyst."
Yisrael Beiteinu chief Avigdor Lieberman was also looking for something to do with his hands while the coalition agreement was being signed by Tourism Minister Yariv Levin for Likud and by MK Robert Ilatov for Yisrael Beiteinu. Lieberman got hold of a plastic entry card and played with it for a few minutes until the signing ceremony ended and the old-new partners took the podium and gave short speeches without answering reporters' questions.
But all this wasn't Lieberman's doing. Indeed, nothing could conceal the deep loathing and mutual lack of esteem on the faces of the two protagonists. Lieberman appeared jubilant, but Netanyahu didn't look pleased – far from it. He had chosen a marriage of inconvenience with his bitter foe for political reasons, and not "in order to march the country forward," as he put it. Netanyahu is already eyeing the next election. He opted for Yisrael Beiteinu over Zionist Union in order to preserve his right-wing political base.
But herein lie the seeds of a future clash: Somewhere down the road, Lieberman might decide that it's time to set himself apart, and free himself from Netanyahu's yoke. That act of separation will come when he's defense minister, and it's not going to be pretty. His previous disengagement from Netanyahu and Likud came nearly two years ago, when he was foreign minister during the 2014 Gaza war and publicly chastised the prime minister and his management of the security cabinet, before resigning.
At the press conference on Wednesday, the two went out of their way, in Hebrew and English, to reassure the Israeli public and the international community that everything will be hunky-dory. They tried to persuade us that assumption of the defense portfolio by the most extreme, combative and aggressive politician ever – who only two weeks ago warned Ismail Haniyeh, leader of Hamas in Gaza, that he would have 48 hours to live from the moment he takes office – does not necessarily portend an apocalypse now.
"We will continue to act determinedly and responsibly," Netanyahu declared. He promised to promote peace opportunities and called on opposition leader Herzog to join the government to assist him. They were empty words, aimed at worried leaders abroad. For his part, Lieberman, looking like a wolf who's been eaten by a lamb, committed to "prudent and responsible" policies that would bring "stability" to the region. Their declarations sounded like an all-clear siren.
Lieberman abandoned most of his religion-and-state demands without batting an eyelash. Longtime immigrants from the former Soviet Union will, however, get a (justified) pension increase. The section in the agreement between Likud and Yisrael Beiteinu calling for steps to limit the Supreme Court's power will presumably be scuttled by Finance Minister Moshe Kahlon. Lieberman's ultimatum concerning legislation to introduce the death penalty for terrorists was replaced by a minor amendment relating to military courts in the territories. No terrorist will be executed on its account.
Lieberman could have had these goodies 13 months ago, in the talks to form the fourth Netanyahu government. But at that time, Lieberman was offered the foreign affairs portfolio, a job he'd had his fill of after holding it for six years. He'd also had his fill of Netanyahu, as we heard numberless times. But he managed to overcome that – apparently thanks to the breakthrough surgical procedure for "lengthening the short fuse," about which he informed the nation while standing next to Netanyahu, whose expression cried out: I'm skeptical.
On the way to the "que sera, sera" partnership with Lieberman, Netanyahu got a lesson in the limits of power from two of his present partners, Kahlon and Education Minister Naftali Bennett. Kahlon performed a successful two-act play. In the first act, he made it clear to Netanyahu that any deviation from a ceiling of 1.4 billion shekels ($363 million) in the budget's pensions clause, or a decision to grant Russian immigrants pension benefits at the expense of other retirees, would leave him with a coalition of 56 seats – after the departure of Kahlon's Kulanu party and its 10 seats.
In the second act, Kahlon made declarations to the effect that he will not allow a "political, economic and security rampage." He also demanded that the status of Housing Minister Yoav Galant (Kulanu), in the security cabinet be upgraded from observer to full member. He thus signaled to the moderate right in Israel and to the concerned international community that he and his party will be both kashrut inspectors and the brakes against any unnecessary adventurism.
Netanyahu's second partner, Bennett, continues to mine the road to the coalition's expansion as this is being written. His maneuver against Netanyahu is brilliant, it must be admitted. His demand to improve the work of the security cabinet, whose impotence was revealed officially in the state comptroller's report on the 2014 Gaza war, is definitely reasonable. It has nothing to do with the coalition issues now on the agenda, other than the fact that Netanyahu is presently even more susceptible to pressure than usual. "It cost us in blood," Bennett said about the poor performance by the cabinet during the Gaza war.
There certainly is bad blood between him and the prime minister. Netanyahu is furious at Bennett, according to people who have met with him. Never has he itched more to give Bennett the boot. But it won't happen – you know, the electoral base and all.
On Wednesday, I asked Bennett for his response to the claim of people in the prime minister's close circle, to the effect that any security cabinet member who wants can read the material he claims is being withheld from them. Everything is open to them, and the National Security Council is at their disposal.
"It's not true," Bennett told me. "If it were true, why didn't any minister know about the threat of the tunnels [from Gaza into Israel] in real time, before the war? Six months ago I asked to see for myself the renewed tunnels threat. I was told there's no need. I insisted that it's essential that I find out what's happening, and not in the distorted way it was done in 2014. I was told a tour would be arranged for the whole security cabinet. It still hasn't happened."
I asked him who would blink first, he or Netanyahu. "Not me," he replied.
On ice
An hour after the signing ceremony, I asked the architect of the agreement with Lieberman, Tourism Minister Yariv Levin, whether he didn't feel nauseous. No, he replied. I said, well, you know what they think of each other and what they've said about each other. "Have you forgotten Peres-Rabin, Shamir-Levy-Arens?" Levin shot back. "If we went only by what people say, it would never be possible to form a government in Israel."
Levin expressed understanding for Kahlon's adamancy about sticking to the budget. "Both Kahlon and Lieberman wanted to show that they were fighting for their constituencies," Levin observes. "We could have wrapped up the agreement last Thursday, but they needed time, and it was actually good for both of them."
What about Bennett's ultimatum? "Bennett's move is real from his point of view," Levin says. "It's hard for him to accept that the defense portfolio went to Lieberman, with his five Knesset seats. He is demanding his due, that's clear."
I asked him what would happen if Habayit Hayehudi announces that it will vote against Lieberman's cooption, when it comes before the Knesset. Will Netanyahu kick them out? "That is an improbable scenario," Levin avers, "but it's always possible to postpone the vote and talk to Zionist Union, including about the ministerial portfolios held by Habayit Hayehudi." (Still, Levin found it important to say that the justice portfolio, currently held by Bennett's party, would not go to Zionist Union in any scenario. It could go to a Likud minister, and his portfolio – say, for example, tourism – could pass to Labor.)
Doesn't Netanyahu's renewed call to Zionist Union leader Herzog to join the coalition now sound ridiculous and not credible, I asked Levin. "I assure you that the prime minister wants that very much," he replied. "He also believes it can happen. It all depends on the internal situation in Labor. Possibly, after the dust settles, someone there will be interested in calculating a new route."
Levin puts a smooth gloss on Netanyahu's unity spin, which is intended both for the international community and for senior Likud ministers whose hope of ever getting their hands on the foreign affairs and economy portfolios is evaporating before their eyes. The premier promised Likud's two most senior ministers, Transportation and Intelligence Minister Yisrael Katz, and Public Security and Strategic Affairs Minister Gilad Erdan, that he would upgrade them to defense, foreign affairs or finance if it were agreed that a Likud person was to be appointed to head any of those ministries. Katz has a document signed by Netanyahu; Erdan has an identical "promise" (possibly also in written form). In any event, whether written or spoken, it's on ice.
Netanyahu will go on scattering declarations about Herzog's imminent cooption to the government to silence Erdan and Katz. And he will go on holding the foreign affairs and economy portfolios, and taunting his ministers with them so that they will behave nicely and roll over when so ordered.
It was Netanyahu's removal of Moshe Ya'alon from the Defense Ministry in favor of a coalition partner that put the lie to Netanyahu's longstanding claim that he was holding the foreign affairs portfolio in trust for someone. Turns out that it's even possible to eject a minister from Likud if a coalition need arises.
Credit where it's due
"Give me a little credit," Prime Minister Levi Eshkol implored his rival, David Ben-Gurion, in connection with the remnants of the Lavon Affair in 1965. But where Eshkol aimed his request at the legendary founding father, who was already then a legend, Netanyahu demands the same from his ministers. His thirst for "credit" can never be satisfied, no matter how long he's in power.
This week, Army Radio's microphone picked up the terrific satirical exchange between Energy Minister Yuval Steinitz and Netanyahu at the start of the cabinet meeting, when the two heaped praises on themselves for the amended natural-gas deal. Netanyahu thanked Steinitz, who in turn thanked his team and other officials. But Netanyahu was distressed that Steinitz and other ministers didn't acknowledge his own contribution to the development. He hinted this to Steinitz, then added a sarcastic remark and a grumble, but Steinitz didn't get it. Or, according to ministers who witnessed the event, he did get it, but he played dumb. Netanyahu's repeated efforts to extract a word of gratitude from Steinitz was shattered on the rocks of persistent disregard, until the prime minister was compelled to give himself credit. (The spectacle was reprised in the closed part of the meeting, when Netanyahu was again forgotten in connection with the gas deal, this time by Justice Minister Ayelet Shaked, and again demanded his due.)
The first time the gas deal was approved by the government, six months ago, Netanyahu took full credit for the achievement, and Steinitz paid him back in an interview to the economic journal Globes, saying, "The prime minister should be a little more gracious to his ministers."
Last Wednesday, while the prime minister's bureau was immersed in the coalition talks, the news arrived that Steinitz was preparing a press communique about the finalized gas deal. Netanyahu's staff made a frantic call and demanded that Steinitz's office wait until Netanyahu had time for a "joint announcement." Steinitz refused.
Another case occurred in the weekly meeting of the heads of the coalition parties on Sunday. According to one participant, the atmosphere was gloomy in the wake of Ya'alon's resignation and announcement of the identity of his replacement. It's said that even Bennett, who embittered Ya'alon's life, looked worried.
Netanyahu calmed them down. "Don't worry, guys," he said. "In the end, security is the prime minister. The policy won't change." The ministers were mute. "There's a law, don't you know," Netanyahu added. "When there's security, it's the army; when there's no security, it's the prime minister."
Enough. Move on. Bitterness, every novice stylist tells his client, is bad for the complexion.
Her father's daughter
Orly Levi-Abekasis is a highly regarded MK, thanks to her deep commitment to social-welfare issues and the demonstrative distance she kept from the extremist style of her party's leader, Avigdor Lieberman. Her reason for leaving the party, she explained, was that Lieberman didn't consult with her about the coalition talks he held with Likud, as well as abandoning the social-welfare issues she cares about.
Let's say she really was surprised by not being consulted (since Lieberman is known never to act without first asking his associates), and let's say, just for fun, that if Levi-Abekasis had been appointed the party's second minister instead of Sofa Landver, we can assume that she would have taken the insult in her stride and stayed in the party.
Given these assumptions, her decision to remain in the Knesset as a one-person faction is unethical. It smacks of revenge. Levi-Abekasis was never elected by any constituency. She was given a guaranteed slot on the party list by Lieberman three times in a row. Her Knesset seat belongs to him. The decent thing for her to do would be to give her party the seat and run next time with a different party. As a one-person faction, she will be neutralized anyway.
Still, she didn't betray her father's political legacy. David Levy resigned and returned serially, skipping between parties and always catching the next train just before it left the station.
Click the alert icon to follow topics:
ICYMI
Ken Burns' Brilliant 'The U.S. and the Holocaust' Has Only One Problem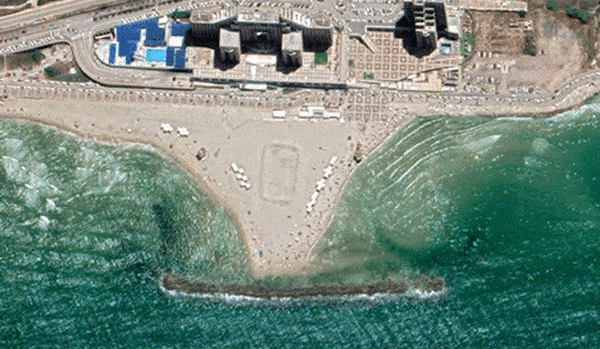 Facing Rapid Rise in Sea Levels, Israel Could Lose Large Parts of Its Coastline by 2050
As Israel Reins in Its Cyberarms Industry, an Ex-intel Officer Is Building a New Empire
How the Queen's Death Changes British Jewry's Most Distinctive Prayer
Chile Community Leaders 'Horrified' by Treatment of Israeli Envoy
Over 120 Countries, but Never Israel: Queen Elizabeth II's Unofficial Boycott