Will There Be Another Act in Outgoing Defense Minister Moshe Ya'alon's Tempestuous Career?
To return to the political arena and contend for the premiership, the outgoing defense minister will need political skills he may not have.
Defense Minister Moshe Ya'alon.
Credit: David Bachar
The oldest cliché about Moshe Ya'alon – as of Friday afternoon, the former defense minister – is that he's not a politician. And it's true. The dairy farmer from Kibbutz Grofit rose to become the Israel Defense Forces' chief of staff and then defense minister through hard work, a keen intelligence and perseverance, but very little if any political skill. It was his lack of sophistication and propensity to say just what he thought – and damn the consequences – that ultimately cost him both those jobs.
Most of the political acts in his career were either thrust upon him or accidental, including his resignation on Friday. His lack of guile could turn out to be his greatest asset – or liability – if he pursues the promise in his resignation speech to continue trying to lead Israel. The following are the defining political acts in his career until today.
1995 – Ya'alon's first staff position came at a relatively late stage in his military career, when he was appointed head of Military Intelligence. Until then, he had commanded units in the field.
The new major general, now holding one of the military's most crucial roles, didn't know when to hold his tongue. He made a rare public appearance on the eve of the 1996 election, in which Benjamin Netanyahu challenged the veteran Shimon Peres at the height of a wave of suicide bombings. Ya'alon said that "Iran is trying to influence the election and is behind the wave of terror attacks."
His explosive statement was interpreted by the furious right-wing as a serving general's attempt to sway the public away from Netanyahu. In different circumstances, it could have cost Ya'alon his career. But he was merely saying what he believed to be true, based on intelligence assessments.
What his right-wing critics didn't know was that Ya'alon was undergoing a political conversion – away from his left-wing kibbutz roots. Years later, he would maintain that intelligence material led to his realization that the Palestinian leadership was not serious about making peace with Israel. An initial supporter of the Oslo Accords, Ya'alon was becoming one its most eloquent skeptics.
2005 – As Israel Defense Forces chief of staff from 2002, Ya'alon worked closely with Prime Minister Ariel Sharon in effectively ending the second intifada, ordering the IDF back into Palestinian towns in the West Bank and crushing the terror cells that had been sending suicide bombers into Israel.
But in 2004, when Sharon presented his plan to leave the Gaza Strip, Ya'alon incurred his wrath by telling the Knesset Foreign Affairs and Defense Committee that a unilateral withdrawal would "provide a tailwind for terror." Ya'alon would have carried out the disengagement order, but his open criticism was too much for his political masters. Sharon ordered Defense Minister Shaul Mofaz to replace Ya'alon.
Not one for eloquent flourishes, Ya'alon nevertheless coined a phrase in Israeli politics when he spoke of the need to wear tall boots at General Staff headquarters as a defense against the snakes.
2008 – Out of uniform, Ya'alon spent three-and-a-half years as a research fellow in right-wing think tanks. He was emerging as one of the most forceful critics of two-state-solution orthodoxy, while sniping at the Olmert government and his successors in the IDF over their failures in the Second Lebanon War.
When he finally entered politics, joining Likud in November 2008, he was the perfect recruit for Netanyahu, who was preparing his return to power after a decade on the outside. Ya'alon lent the respectability of the old-school defense establishment that Netanyahu always craved.
Rewarded with the empty post of strategic affairs minister after Netanyahu's victory – the Defense Ministry he coveted went to Labor Party leader Ehud Barak – Ya'alon nevertheless became the new darling of the right-wing. At the furthest point of his political trajectory rightward, Ya'alon delighted his new allies by calling Peace Now and other left-wing groups "a virus." It seemed he had found his political home.
2014 – A year after Ya'alon was finally appointed defense minister, it was no longer easy to define where he was on the political spectrum. His public and private statements were still unambiguous. He could explain at length why peace with the Palestinians was not going to happen, and his leaked remarks about the "messianic" U.S. Secretary of State John Kerry – who "should win the Nobel Prize and leave us in peace" – created a minor diplomatic crisis with Washington.
But behind the scenes he was distancing himself from the government's more militant wing. While remaining silent in public on the Iranian issue, he wasn't a security cabinet supporter of an attack on Iran's nuclear installations.
When war with Hamas in the Gaza Strip broke out in the summer of 2014, Ya'alon and Netanyahu withstood the demands from other ministers and IDF generals to send the military deep into the Strip and "finish off Hamas." Ya'alon would agree to no more than a limited incursion to destroy Hamas' tunnels.
At the time, this position put him firmly on the side of the risk-averse Netanyahu. But months later, the prime minister would break sharply to the right in a desperate bid to win a fourth term.
2016 – It's difficult to put a finger on any particular moment that caused Ya'alon to realize he was no longer in tune with the increasingly extreme tones of today's Likud and the rest of the right. The seeds were probably sown in July 2015, when settlers clashed with soldiers during the eviction of the illegally-built Dreinoff buildings in Beit El, and the arson attack on a Palestinian family in the West Bank village of Duma a few days later, in which a baby was burned to death.
Like President Reuven Rivlin, a veteran Likudnik, Ya'alon also began to detect evil winds in Israeli society. Three months later, when the current wave of Palestinian violence began, he was already coming under attack from his recent allies for not delivering a more forceful military response.
Then came the shooting of a wounded Palestinian assailant in Hebron, calls for moderation by IDF Chief of Staff Gadi Eisenkot and the warning from Eisenkot's deputy Yair Golan two weeks ago that trends known from Nazi Germany could also be seen in Israeli society today. Ya'alon publicly backed his officers and lambasted the soldier in Hebron, Sgt. Elor Azaria, putting himself at loggerheads with Netanyahu, who had been playing to his far-right base for over a year.
The clash between the two had become inevitable, with Ya'alon repeatedly telling the generals to speak their minds. He wanted to hold on, seeing himself as a bulwark against a dark tide, but Netanyahu's offer of the defense portfolio to Avigdor Lieberman was the sign that his time had come. Ya'alon will not be at the ceremony at military headquarters in Tel Aviv when the keys are handed over to Lieberman.
Will there be a sixth political act for Ya'alon? He made it clear in his resignation speech that he is not leaving the political scene. But without a ministry or a seat in the Knesset, he will have to do something he has never done before to stay in the public eye. Build a political platform. Assuming the Netanyahu-Lieberman pact is finalized, the government could survive until 2019. Ya'alon, whose autobiography was titled "A long-short route," is a patient man, but has he finally acquired the political nous to run a leadership campaign or found a new party?
Now that his bridges with Netanyahu and the far-right are burned, Ya'alon will have to choose whether to remain in Likud or make his move outside of his current political home. Staying in Liked means either waiting for Netanyahu to leave – and who knows when that will happen? – or launching a leadership campaign against the prime minister who is already Likud's candidate for the next election.
Outside the Likud, his alternatives are to found a new center-right party or join an existing one. With both Yair Lapid's Yesh Atid and Moshe Kahlon's Kulanu occuping the center-right space, the field is crowded. Other challengers waiting to plunge in are former Likud minister Gideon Sa'ar and another ex-IDF chief of staff Gabi Ashkenazi.
Every aspiring prime minister would like Yaalon by his side; even the Labor Party would welcome him if he were to cross the Rubicon. But why would he want to serve as someone else's number two? On the other hand, reaching the top of the political pyramid calls for a degree of political sophistication and a capacity to compromise that Ya'alon, 66-years-old next month, has yet to display. At his age, it may be too late to acquire them.
For his sixth political act, Ya'alon has to become a political actor.
Click the alert icon to follow topics:
ICYMI
Ken Burns' Brilliant 'The U.S. and the Holocaust' Has Only One Problem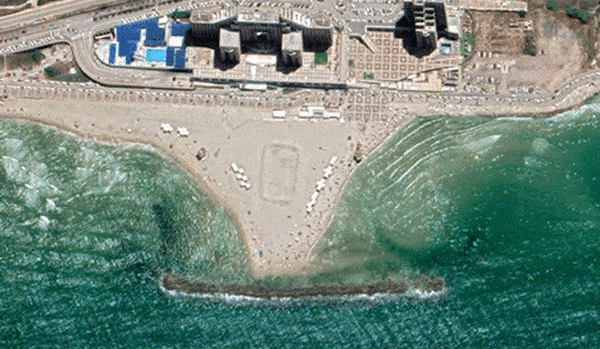 Facing Rapid Rise in Sea Levels, Israel Could Lose Large Parts of Its Coastline by 2050
Lapid to Haaretz: 'I Have Learned to Respect the Left'
The Mossad's Fateful 48 Hours Before the Yom Kippur War
As Israel Reins in Its Cyberarms Industry, an Ex-intel Officer Is Building a New Empire
How the Queen's Death Changes British Jewry's Most Distinctive Prayer