The Knife Imbedded in Ya'alon's Back Can Be Traced to Netanyahu's Troubled Childhood
In the Machiavellian betrayal of his loyal defense minister, the prime minister is lashing out at the scorn he has encountered throughout his life.
PM Netanyahu, right, with Defense Minister Ya'alon, on Dec. 10, 2014.
Credit: AFP
Meir Ramon was interviewed on army radio a few hours after the media reported that a knife was about to be imbedded in the back of his good friend from Kibbutz Grofit, Moshe Ya'alon. Ramon's main line of defense was that Ya'alon was more right wing than anyone, including his presumptive successor. "Avigdor Lieberman is right wing in words but Bogie is right wing in his deeds," Ramon said.
Such naiveté is typical, of course, for die-hard disciples of the Labor Movement, which Ramon confessed he still was. "Another dunam and another goat" was the slogan bequeathed by Haim Weizmann to Israel's socialist founders, who preferred hands-on pragmatism to the lofty but inconsequential rhetoric of their Revisionist adversaries. What Ramon failed to grasp, however, is that Ya'alon's actions, including his strong support for Jewish settlements, are of only minor interest to Benjamin Netanyahu and to the right wing choir in the Likud bleachers that's egging him on. They want Ya'alon's head on a platter precisely because of things he says, and the way that he says them.
"He thinks he's above us and that we are his black laborers," one top Likud official anonymously told the right wing Arutz 7 website, as if we were still in the 1970s, when ethnic tensions propelled the Likud to power for the first time. Despite the fact that he lost command of the army because of his adamant opposition to the 2005 Disengagement from Gaza, which they despise, despite the professional gravitas he gave to opponents of peace with the Palestinians, which they exploited, and despite the fact that since joining the Likud in 2008, he has faithfully served Netanyahu, whom they elected - despite all of this, in the eyes of many Likudniks Ya'alon remains an odd man out, an infiltrator from across the border, a potential double agent. He never quite qualified to be included in the trusted coterie of supporters defined by Lieberman himself when he came to the Prime Minister's Office with Netanyahu two decades ago: "People who think like us".
Ya'alon may have abandoned the Labor Movement in which he grew up, but he is still its creature. The stations of his life - growing up in a Mapai-controlled housing project near Haifa, volunteering for the then kibbutz-dominated Nahal army unit, moving to Grofit near Eilat instead of pursuing a lucrative profession, reenlisting to "save Israel" after the 1973 war and, in those days, making military service his lifelong career - all of these have built an unbridgeable divide between Ya'alon and the right-wing political home that he has since adopted. Add to that his apolitical outlook, his physical awkwardness, his shyness in social situations, his Sabra tendency to speak his mind in the wrong place or time and his naive belief that "leadership is a compass and not a weather vane", as he said Thursday, and what you get is a quintessential anti-Bibi, the prime minister's exact opposite.
Ya'alon sealed his own fate when he decided to back IDF Chief of Staff Gadi Eisenkot in condemning the soldier who killed an unarmed terrorist in Hebron and when he came to the defense of Deputy Chief of Staff Yair Golan, who caused controversy for appearing to compare Israel to 1930s Germany in his Holocaust Day speech. As far as he was concerned, Ya'alon was simply adhering to two core principles of leadership and command, which he outlined in his 2008 autobiography "The Longer Shorter Way": to encourage IDF officers to think critically and speak their minds and to give them unqualified backing when they do so.
More on the Netanyahu-Lieberman pact: Netanyahu using Lieberman to break Israel's oldest elite / Anshel Pfeffer | To preserve his rule, Bibi willing to stomach his greatest political rival / Yossi Verter | Israelis will pay for Netanyahu's reckless appointment / Haaretz Editorial | Lieberman's first battle as defense minister will be against IDF / Amos Harel | What really happened between Netanyahu and Herzog? / Ari Shavit | With Lieberman, Israelis should head for the bomb shelters / Gideon Levy | Israel now torn between rule of law and rule of ruthless power / Ravit Hecht | How Blair and Sissi tried to push Zionist Union into Netanyahu's coalition / Barak Ravid
In the political reality that surrounds him, however, Ya'alon was perceived as standing against the nationalistic whirlwinds overtaking Israel's body politic and as personally and publicly challenging Netanyahu, who has expressed sympathy with the Hebron soldier and who seems to claim a monopoly over Holocaust analogies. In the eyes of Likudniks, Ya'alon confirmed his image as a preachy liberal elitist. More significantly, Ya'alon hit such a raw nerve in Netanyahu that it led the prime minister to take the "delusional" step, as Benny Begin defined it, of offering the Defense Ministry to Lieberman.
It isn't only a personal or ideological clash between two politicians. By speaking out in favor of his army officers and in opposition to Netanyahu, Ya'alon was instantly transformed from loyal ally to distrusted adversary. He joined a long line of sanctimonious hypocrites who have never given Netanyahu the respect he believes he deserves. Like the authors, academics, artists, jurists, journalists and pundits and other members of the elites who came before them, the defiance of Ya'alon and the army's top brass is perceived by Netanyahu as the kind of haughty disrespect with which he is well acquainted. When the contempt is on display for all to see, as it was in November 2014 when Netanyahu failed to quell a preliminary vote in the Knesset on a bill aimed at curtailing Sheldon Adelson's Yisrael Hayom newspaper, he tends to overreact wildly, as he did then by calling early elections.
You don't have to be a certified psychologist to perceive that Netanyahu's yearning for acceptance as well as the harsh reaction to rejection are important leitmotifs in his biography. Netanyahu grew up in the shadow of the perpetual resentment felt by his father Benzion, who viewed himself as a recurring victim of politically inspired discrimination by liberal academic elites, by the Mapai establishment and even by the leaders of his own Revisionist movement, especially Menachem Begin. Netanyahu inherited his father's sense of injustice and deprivation but also had to fend for himself as the only Revisionist scion in the upper crust Mapai-dominated neighborhood of Rehavia in Jerusalem, in which he grew up.
Netanyahu's predicament was exacerbated by his father's recurring relocations to the United States, which forced him as child and adolescent to abandon his friends and settings and to readjust to new surroundings over and over again. Though his distress may not have attracted any attention at the time, Netanyahu could not have escaped the psychological and emotional trauma that can be caused by such dramatic upheavals: among Israeli diplomats they are collectively known as "Foreign Ministry Syndrome" and among professionals as "Third Culture Kids". Of course there are many potential benefits to growing up in different countries, including perfect bilingualism, expanded horizons, knowledge of different cultures and enhanced analytical and observational capabilities of social settings. But Third Culture experiences can also create hardships that leave deep scars in adulthood if left untreated: These include depression and anxiety, social aloofness, difficulties in forming and maintaining relationships and an impossible quest to be accepted as no different than anyone else.
After all, what is Netanyahu's life if not a constant back and forth between two dueling personalities and realities? Between Benjamin Netanyahu of Jerusalem and Ben Nitay of Cambridge, between the furniture salesman in Israel and the polished diplomat in Washington and New York, between the frazzled politician who has no choice but to curry favor in weddings and bar mitzvahs of Likud Central Committee members and the internationally-desired speaker whose words are worth millions, between a prime minister who constantly has to deal with petty extortions by every member of his slender Knesset majority and the towering statesman, heir to Judah Maccabee, who has an adoring U.S. Congress at his beck and call.
When he was first elected prime minister exactly twenty years ago, Netanyahu thought he would be able to draw a line over the past. He wanted to open a new chapter with his former detractors. He quickly found out, however, that despite the mandate he got from the people, those whose good opinion he sought continued to look down on him. Like his father, Netanyahu came to the conclusion that the problem was with them, not him. In Netanyahu's eyes, the fierce if not fanatical opposition voiced in recent days by Labor politicians to joining his government, despite his concessions to Yitzhak Herzog, is not only a political position but a personal disqualification. If it was another prime minister, he believes, they would be scrambling to grab the plum portfolios he offered Herzog.
And who are Ya'alon, Eisenkot, Golan and their like if not condescending bigheads who view themselves as true Sabras, supposedly, salt of the earth, while continuing regard him as a foreign hybrid. What is the difference between them and the journalists Netanyahu once courted and now ignores? Or the professors and intellectuals who refuse to regard him as their equal? Or the Israeli leftists and American Jewish liberals who bombard him with ridicule and scorn and who he has designated in return as sworn enemies of the people?
Netanyahu's fans view his latest dramatic flip flop from a more moderate coalition with Herzog to an extreme one with Lieberman as another brilliant tactical ploy by "Bibi the Magician". His critics think that the rash decision to appoint Lieberman as Defense Minister - which has yet to be finalized - was a result of the hysteria and panic that gripped Netanyahu, as usual, when he realized that his negotiations with Herzog were coming to naught. But when one examines the Machiavellian cynicism, the cold blooded cruelty and the sheer betrayal of trust involved in deposing his loyal soldier Ya'alon, one can also discern a troubled little boy, conflicted, frustrated and rejected, who lashes out wildly, seeking revenge at any price, even if it is Israel itself that will have to pay the price.
Click the alert icon to follow topics:
ICYMI
Ken Burns' Brilliant 'The U.S. and the Holocaust' Has Only One Problem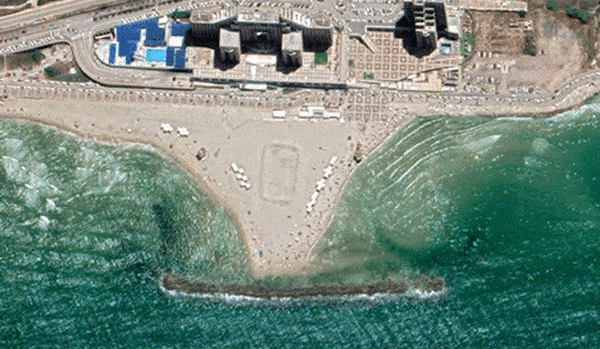 Facing Rapid Rise in Sea Levels, Israel Could Lose Large Parts of Its Coastline by 2050
As Israel Reins in Its Cyberarms Industry, an Ex-intel Officer Is Building a New Empire
How the Queen's Death Changes British Jewry's Most Distinctive Prayer
Chile Community Leaders 'Horrified' by Treatment of Israeli Envoy
Over 120 Countries, but Never Israel: Queen Elizabeth II's Unofficial Boycott