Lieberman's First Battle as Defense Minister Will Be Against the IDF
The generals didn't see it coming, and if Avigdor Lieberman does become defense minister he can expect a rough ride unless he reins in his most extreme tendencies.
Avigdor Lieberman waits for the arrival of the European Union's Foreign Policy Chief in Jerusalem, August 29, 2011.
Credit: Baz Ratner, Reuters
The Netanyahu-Lieberman deal, which plunged a knife into the back of Defense Minister Moshe Ya'alon on Wednesday, took Israel's senior military ranks completely by surprise and left them rather worried. Like the minister above them, the generals did not anticipate the prime minister's cynical and sophisticated political maneuver. "Shock and awe" is what the Americans call the military doctrine of applying overwhelming power and displays of force to paralyze the enemy. This is an accurate description of what the General Staff of the Israel Defense Forces felt Wednesday night.
Israel has had defense ministers without a military background, such as Moshe Arens and Amir Peretz, with varying results. But Yisrael Beiteinu leader Avigdor Lieberman is not just any civilian. If he does indeed become defense minister, he will be the first whose appointment will be perceived as oppositional with respect to the military. It's doubtful that even Ariel Sharon, who entered the Defense Ministry in 1981 with a very tense record in his relationships with senior generals, had a similar starting point.
More on the Netanyahu-Lieberman pact: Netanyahu using Lieberman to break Israel's oldest elite / Anshel Pfeffer | To preserve his rule, Bibi willing to stomach his greatest political rival / Yossi Verter | Israelis will pay for Netanyahu's reckless appointment / Haaretz Editorial | What really happened between Netanyahu and Herzog? / Ari Shavit | With Lieberman, Israelis should head for the bomb shelters / Gideon Levy | Israel now torn between rule of law and rule of ruthless power / Ravit Hecht | How Blair and Sissi tried to push Zionist Union into Netanyahu's coalition / Barak Ravid
The last military facility Lieberman visited publicly was the crowded courtroom of the military court at Kastina, where he came to express support for Elor Azaria, the soldier who shot dead a wounded terrorist in Hebron. As a member of the inner cabinet in the previous government by dint of his being foreign minister, Lieberman often argued with the positions of Ya'alon, a former army chief of staff, and other senior officers, particularly regarding Operation Protective Edge, the war with Hamas in the Gaza Strip in 2014. Most of Lieberman's recent remarks on defense issues focused on criticism of Ya'alon and members of the General Staff over how to combat Palestinian terror. The effect here of his being parachuted into Israel's top defense position is similar to the effect of Donald Trump's successes in the Republican primaries on that party's establishment.
It's possible that the Israeli left's nightmare scenario will not come to pass. Lieberman has shifted course in his positions more than once, and would take a less aggressive stance in accordance with changing circumstances and political constraints. One can also assume that once he transitions from doling out advice — formerly as a member of the inner cabinet and now from the benches of the opposition — to being truly responsible for security and defense, his behavior will change. Though he once threatened to bomb the Aswan Dam, don't expect Lieberman to drag Prime Minister Benjamin Netanyahu into a war with Egypt next month.
The risks inherent in his appointment actually lie elsewhere. When Lieberman attacked Netanyahu last month, Likud responded with a harsh statement stating that the only projectile to ever whistle past Lieberman's ear was a tennis ball. But the communique went on to lodge a weightier accusation, later confirmed by other members of the inner cabinet, saying that Lieberman "never sat through a security cabinet meeting from start to finish." He has been accused of a similar lack of attention during sessions of the Knesset Foreign Affairs and Defense Committee and its classified subcommittees.
Thus, a man who, according to multiple accounts, has a relatively short attention span and has never presented a coherent, reasoned military doctrine, is slated to be given responsibility for a very sensitive organization that's loaded with details, in which decisions costing billions of dollars are made and operations with far-reaching consequences for human life are approved. It's an extremely demanding role, unlike any position Lieberman has ever held in the past.
The second reason for concern has to do with Lieberman's attitude toward Palestinians. In statements made in recent months, the defense minister-designate has called for imposing a death sentence on terrorists, dismissed any second thoughts about opening fire during terror attacks, referred to the Palestinian Authority as a "political carcass" and suggested issuing a death threat against Hamas politburo head Ismail Haniyeh unless the bodies of Israeli soldiers seized in Operation Protective Edge were returned within 48 hours.
This is a decidedly different line than the one taken by the IDF under Ya'alon. The army's high command has been a moderating factor whose level-headed conduct, in coordination with the PA, has helped to cool the latest uptick in the conflict. Had the army not acted in this fashion, there was a significant risk that the terror would intensify and that as a side-effect the Palestinian Authority's rule in the West Bank would collapse. It is hard to predict how Lieberman would act under similar circumstances.
Yet a third question mark hovers over Lieberman's relations with the generals. As chief of staff a decade ago Ya'alon generally supported them and was seen as "one of the guys." In contrast, Lieberman in his various cabinet positions periodically engaged in calculated muscle-flexing vis-a-vis senior officials. As defense minister he would wield a great deal of power and enjoy significant public exposure. In addition to frequent photo-ops with soldiers — there isn't a single politician who doesn't enjoy and benefit from these crowd-pleasers — Lieberman would be showered with flattery. Chief of Staff Lt. Gen. Gadi Eisenkot has a strong respect for the trappings of statehood and a profound understanding of the role of the army in a democracy. Neither he nor his generals would resign should a defense minister who is not exactly to their taste be appointed. But Eisenkot is not one to knuckle under to aggression or alien interests. In the longer range, the potential for a clash does exist.
This potential exists, as well, when it comes to certain specific high-ranking officers. Lieberman's positions differ greatly from the approach pursued by the Coordinator of Government Activities in the Territories, Maj. Gen. Yoav Mordechai. And Lieberman has publicly disputed the position of Military Advocate General Brig. Gen. Sharon Afek, who charged Elo Azaria with manslaughter.
The Azaria affair is turning out to be the biggest watershed of recent weeks, not only in the realm of ethics but also in the political sphere. Ya'alon's harsh condemnation of the soldier's action exacerbated his rift with Netanyahu, whose fears of losing his base of support to Lieberman and to Education Minister Naftali Bennett's Habayit Hayehudi party have led the prime minister into increasingly sharp rightward turns. After replacing Ya'alon with Lieberman, Netanyahu will have a broader coalition. He will no longer be captive to the quirks of MK Oren Hazan. However, somewhere down the line he is liable to find that he has become a hostage to a Lieberman-Bennett government.
Eleven years after he was deprived of his fourth year as chief of staff, as part of a "stinking maneuver" by Ariel Sharon and Shaul Mofaz, Ya'alon is once again the target of a strategic surprise attack. In the previous episode, Ya'alon diligently plotted his entry into political life and eventually reached the Defense Ministry, while the political career of his rival Mofaz faded away. Will Ya'alon carry out a similar dirty trick against Netanyahu and Lieberman if he loses his job again?
It was reported Wednesday night that Netanyahu was considering offering Ya'alon the foreign ministry portfolio — the prime minister is currently the foreign minister — as compensation. It would be a bit strange to see Ya'alon flying around the world talking about the peace process after having in untold conversations ruled out any chance of making progress in negotiations with Palestinian President Mahmoud Abbas, "that old goat from which no milk will come anymore." But more than that, it seems that this decent and responsible man will find it hard to wipe his face clean after Netanyahu spits on him and pretend that nothing happened.
Perhaps Ya'alon will declare a cease-fire, bide his time and plan his return as an alternative to Netanyahu's never-ending regime. But there is always the danger of what Sharon once called abandoning the roulette wheel and leaving the game: the fear that no one will remember to call Ya'alon back from his political desert.
Click the alert icon to follow topics:
ICYMI
Ken Burns' Brilliant 'The U.S. and the Holocaust' Has Only One Problem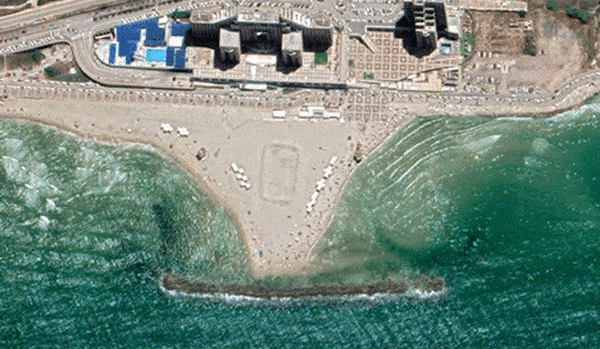 Facing Rapid Rise in Sea Levels, Israel Could Lose Large Parts of Its Coastline by 2050
As Israel Reins in Its Cyberarms Industry, an Ex-intel Officer Is Building a New Empire
How the Queen's Death Changes British Jewry's Most Distinctive Prayer
Chile Community Leaders 'Horrified' by Treatment of Israeli Envoy
Over 120 Countries, but Never Israel: Queen Elizabeth II's Unofficial Boycott