'Hummus With Avocado? It's a Hit in Amsterdam'
Departures / Arrivals: For Maayan Cook and her husband, an Amsterdam Hummus joint is a means to an end; Menachem 'Romario' Kaplan, a sports writer, reminisces about the Tel Aviv of yore as he heads to Munich.
Maayan Cook.
Credit: Tomer Appelbaum
Maayan Cook, 28, lives in Amsterdam and arriving from there
Hello, can I ask where you went on your trip?
Actually, I moved to Amsterdam a year ago. My husband and I opened a small hummus place there called Hummus House.
How's it going?
Great. Everyone who lives in Amsterdam and visits our place comes back. We have a lot of regulars. Our hummus place is located between the Nieuwmarkt and the flea market, and now we're on the way to opening a new, bigger branch in a very central location, near the casino.
Where did you get the idea?
It was my husband's idea. He's lived there for three years and was a sous chef for [the Israeli-born Amsterdam restaurateur] Moshik Roth. During those years he discovered that there was nothing for him to eat in Amsterdam. The snack bars are utterly disgusting. He thought about it for a year, two years, and then he suggested to me that we give it a shot. It wasn't easy to find a spot there, we did the research from Israel and went there four or five times. When we found a place, we moved.
What kind of hummus do you make?
My husband, Tom, is a chef by profession, not necessarily specializing in street food. He makes European hummus, which is completely different from what you get in Israel. It's less "aggressive" in terms of its form; it doesn't come out like a bowl full of lumps. It looks very neat, like a painting. They eat with a knife and fork, so I go over to them and say, "Uhh, this isn't how it's eaten."
Do you serve only hummus?
We also serve stuffed grape leaves, shakshuka [poached eggs in tomato sauce], baked eggplant, tabbouleh, kanafeh [cheese pastry soaked in sugar-based syrup] and chopped salad. It's all fresh, and we do everything ourselves. Hummus is our flagship dish.
How does it taste?
The hummus is smooth, very creamy, and you can get masabaha [a hummus variation] and toppings like fava beans, mushrooms, eggplant and avocado.
Hold on – avocado?
It's great, great, great! I always tell Israelis who come to us for a taste, because it's something you will never get in Israel, and they're ecstatic. We import the chickpeas from England.
What's your job?
I'm the waitress and the baker. It was very hard for me suddenly to enter the kitchen – my background is in acting. It was all new to me. But overcoming that was fun. I make the pita, and before that I didn't even know how to make an omelet. I'd never have done it without Tom. It's a whole different experience. But he always makes sure to remind me that this isn't exactly his dream. Now we're making money, and afterward the dream.
What is the dream?
My dream is go back to the theater, Tom's is to open a chef restaurant. I didn't think when I went into it, I understood only when I got there. I don't know if I would do it today, knowing that I'd be giving up theater for two years. Acting is a problem: I came with no English, and I'm waiting to first get the language. Anyway, I have no time now, I have a business to run. I come in at 11:30 and go home at 11, and even if I'm not present the whole day, my head is there.
Sounds like a lot of pressure.
I'm happier but also more stressed. I've never had a business. One day goes well, the next doesn't, so your life goes in a different direction every day. I also work with my partner and there are fights. Tom thinks it's a chef restaurant, he doesn't understand that it's a hummus joint. Pita that was baked two hours earlier is no good anymore, and he checks every dish to see how people ate it. I see those things less. But it's because of him that the business looks the way it does. A few days ago I was sitting with him and I said, "Let's talk." He said, "You were with me all day, what's to talk about? What can I tell you, that the eggplant got burned?" It's very challenging, but my feeling is that if we get through this we'll be able to do everything.
So where will you have hummus here?
I'm not wild about hummus. I won't come to Israel and say, "Hey, I have to have hummus." What I do have to have is bourekas. Wow, I can smell the bourekas from here.
There's a bakery here.
So let's go for some!
Menachem "Romario" Kaplan, 78, lives in Munich; Shuki Ben Ezra, 62, lives in Ramat Gan; both flying to Munich
Hello, can I ask why you have three watches?
Menachem: Messi, Germany and Israel.
And the soccer shirt?
Menachem: Now I have a Neymar shirt, 20 years ago I had a Romario shirt – together with the Bulgarian Hristo Stoichkov, they were the Messi and Neymar of today. I have a Lothar Matthaus shirt in my bag. He gave it to me as a present in 1995.
I don't know those names. I take it you're a sports fan.
Menachem: A sports writer!
Are you originally Israeli?
Menachem: Yes. I remember Tel Aviv the way it used to be – before the Knesset moved to Jerusalem. We collected autographs of Moshe Sharett and Ben-Gurion. From the age of 6, I went to Tel Nordau School. We did a lot of "Abu Ali" [acting tough]. From the age of 15 I was in Shalva High School on Ranak Street, I served in the army and then went to Spain. The players then were Puskas, Di Stefano, they were the first true galacticos of Real Madrid. They won the Champions Cup 10 times. I was a sports reporter in Spain, and sent my first report on November 29, 1956. I stayed there until 1966, until the last of the Mohicans, Francisco Gento. He drove a Cadillac convertible.
So your journalistic career began in Spain?
Menachem: No, it was before the army, when I was 16. A friend of my uncle worked for the newspaper Herut. He told me to write pieces from court: why this one is accused, why that one – not murders and rapes, but small-time bank robberies, that kind of thing. One thing led to another, and when I was 17, I went to a snooker club. Bosi, king of the arsim [roughly, gangstas], says to me, "Kid, what did you lose that you're wandering around here?" I told him I wanted to write. He said, "Write about the nightlife of Tel Aviv. We're the biggest, most genuine arsim." No sooner did he say that, when a bimbo appears and gives him money she pulls out of her bra, and he takes another shot of Zahlawi arak, and that's how I started writing about the nightlife, too.
Why did you go to Germany from Spain?
Menachem: I married a blonde woman more beautiful than Bar Refaeli and Claudia Schiffer. At the age of 80 she still didn't have wrinkles, she looked 25 years younger. She died two years ago.
I'm sorry to hear it.
Menachem: Since then I've had a German passport. I came here to visit and lived at Shuki's place in Ramat Gan. Now he's coming to visit me.
Where do you know Shuki from?
Menachem: From back in Europe.
Shuki: Tell the truth!
Menachem: Twenty years ago, a singer appeared in Dizengoff Square [in Tel Aviv]. He sang classic Israeli songs that I grew up with, like "Bab al-Wad" and "Simona from Dimona." So I'm sitting there and the whole crowd leaves after the show, except for one hoodlum who's dressed in a white coat like Lino Ventura, the guy who acted with Belmondo. So the hoodlum is sitting there with two girls, and says, "Hey you, what are you doing here?" I said, "I was born in this country and I live in Germany, home visit." He said, "Want to keep the evening going?"
And that was you, Shuki?
Shuki: No, but the guy in the white coat introduced us. I was a friend of his.
Menachem: He drank Chateau Margaux, the most expensive wine in the world.
Shuki: We met in a bar on Yirmiyahu Street.
Menachem: Haim Moshe used to sing there. I told him, "Haim Moshe, you're the only one who can sing 'Linda, Linda' in Arabic. Don't take offense, but you're a has-been."
Shuki: He has an incredible memory. He's an elephant, remembers everything.
Menachem: Elephants have the best memory, eagles have the best eyes, like a kamikaze plane, and cats have the best hearing. My wife loved cats and she always told me to turn down the TV because it bothered them. (They laugh)
Shuki: It's all stories written by life.
Menachem: I look younger than 78, and all because of the wild life I led.
Click the alert icon to follow topics:
ICYMI
Ken Burns' Brilliant 'The U.S. and the Holocaust' Has Only One Problem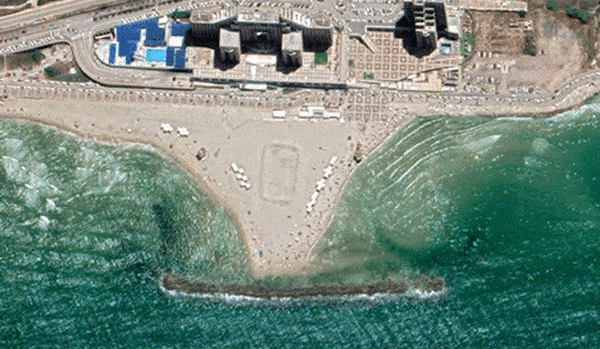 Facing Rapid Rise in Sea Levels, Israel Could Lose Large Parts of Its Coastline by 2050
As Israel Reins in Its Cyberarms Industry, an Ex-intel Officer Is Building a New Empire
How the Queen's Death Changes British Jewry's Most Distinctive Prayer
Chile Community Leaders 'Horrified' by Treatment of Israeli Envoy
Over 120 Countries, but Never Israel: Queen Elizabeth II's Unofficial Boycott