A Pope, an Archbishop and a Bunch of Rabbis Talk About Love
Fears of provoking schisms and splits will always trump clerical efforts to assist believers in expressing their sexuality.
Pope Francis wearing a helmet during a meeting with French firemen at the Vatican on Wednesday,
Credit: Reuters
It is easy to be disappointed by Pope Francis' much-awaited treatise on the family. Published on Friday, the 263 pages of his Amoris Laetitia (the joy of love,) the fruit of over two years of discussion in the Vatican, is heavy on flowery prose on the beauty and godliness of the loving union between a man and woman but light on any meaningful theological change.
But there were no grounds to believe that Francis, for all the rather empty talk of his being a "progressive" pope, would or could change the Catholic Church's laws on divorce and homosexuality. The bottom line is that, as far as the man supposed to interpret God's will to an estimated 1.2 billion Roman Catholics around the world is concerned, marriage is between a man and a woman, is supposed to last forever and nearly any form of abortion or birth-control throughout its duration is a sin.
Francis' main change in Amoris Laetitia is in permitting individuals who have divorced and remarried "discernment" according to their own conscience regarding whether to take the sacrament at mass, and giving the leaders of the church in different countries or regions the leeway to "seek solutions better suited to its traditions and local needs." It is arguable how significant that change is to current Catholic teachings.
Some see it as a major concession to Catholics wrestling with their faith and a notable liberalization, while others see it as an abdication of the pope's responsibility and fear that it could actually strengthen conservative priests in countries where they hold sway. Ultimately, the change Francis has brought about in the three years of his papacy so far is one of tone, not of substance, and the distance between these is the space in which the argument over his legacy is already raging.
Francis has discarded fire and brimstone rhetoric and dire warnings of mortal sin in favor of preaching love and the grace of God to all, including sinners. His attitude to the knotty issues of marriage and sexuality was encapsulated nearly three years ago already when, in response to rumors of a "gay cabal" in the Vatican, he said, "if a person is gay and seeks God and has goodwill, who am I to judge?"
In an age when so many religious leaders of all faiths sow hatred and discord, a pope preaching love and acceptance can hardly be a bad thing. But there also ample grounds for accusing Francis of hypocrisy. His kind words may be a balm to some conflicted Catholics, but it hardly resolves the anguish of those who want to continue to believe in a faith which regards them as sinners.
He has excoriated the evils of globalization and rapacious capitalism, and last year published another lengthy tome, his environmental encyclical, on the wonders of nature and ugliness of urbanization around the world. But his concern for the poor and dispossessed of the modern world doesn't extend to the central role of family-planning in combatting poverty and questioning the church's prohibition of contraception.
Francis has also denounced violence and terrorism, but he engaged in victim-blaming following the attack on the Charlie Hebdo offices in Paris last year and even seemed to condone violence when he said that anyone who cursed his mother "can expect a punch. It's normal. It's normal. You cannot provoke. You cannot insult the faith of others. You cannot make fun of the faith of others". Obviously, there are limits even to the tolerance of Pope Francis.
Meanwhile, there were momentous events in another part of christendom last weekend, when the symbolic leader of the Anglicanism, Archbishop of Canterbury Justin Welby, acknowledged to The Daily Telegraph that he had just discovered his true father was a man who had a workplace affair with his mother, shortly before she married the man who he had believed to be his father.
It wasn't just another salacious gossip story. Welby cooperated fully with the newspaper in carrying out a DNA test to discover the truth, once he had been presented with the surprising evidence. What was striking about the report was the moving tribute Archbishop Welby paid to his mother and the man he had known as his father, recognizing their checkered pasts while praising them for overcoming diversity in their lives.
The grace with which he addressed his parents' failings and welcomed the truth was refreshing, especially when compared to the way some religions tend to mythologize the lives of their leaders. That, of course, is next to impossible for a public figure living in a country with a free press, such as that of Britain.
As head of the church that was originally founded to enable the king of England to obtain a divorce refused him by the pope, Welby had no theological dilemmas to contend with in this case. But it is interesting to speculate how he would have responded if the newspapers were about to reveal he was in a homosexual relationship. The Archbishop of Canterbury has nowhere near the same level of authority over the international Anglican communion that the pope has over Catholics, but Welby and his predecessors have struggled to avoid a clearcut position on the issues of gay clergy and blessing same-sex marriages, to avoid angering either their liberal colleagues in the U.S. or conservatives ones in Africa. Just like the pope, they have ultimately failed to make any meaningful changes on these issues.
Coincidentally, two days after the pope issued his treatise on love, Beit Hillel, an Israeli group of rabbis representing the liberal wing of Orthodox Judaism, published a position paper on homosexuals in orthodox communities. While, as they write, the Torah is "eternal" and therefore there is "no way to allow (sexual) relations between members of the same sex," they make the distinction that "according to Torah and Halakha, the actions are forbidden, not the orientation. Therefore, people with a homosexual orientation, men or women, have no halachic or moral fault."
The implications, according to the rabbis, are that since Orthodox communities include members who commit all manner of sins in their private lives, their sex acts are not the community's business and merely being homosexual or in a same-sex relationship is no reason to treat them with any less respect and allow them full participation in religious life.
Since none of the rabbis in Beit Hillel are particularly prominent or hold central positions in the Israeli religious establishment, their position paper hasn't created much of a stir. The ultra-Orthodox rabbis and their representatives in politics and media refuse to discuss the issue or even acknowledge homosexuality exists. Some of the more mainstream Orthodox rabbis have widely varying views on the subject but the more influential of them are adamantly opposed.
Kiryat Arba Rabbi Dov Lior, leader of the more conservative Zionist rabbis, attacked Beit Hillel, comparing them to rabbis before the Holocaust who opposed immigration to the promised land. "It is clearly against the Torah's morals and anyone who has fear of God must distance himself and avoid such behavior," he thundered.
He accused the rabbis of "trying to legitimize the weaknesses of the Western world." Not that he was advocating gay-bashing, of course. "They should be helped with medical treatment or guidance, but must not be legitimized."
"Who knows if this is one of the reasons for the rise in terror attacks," he asked darkly.
When this is what they're up against, it's hard not to sympathize with the rabbis of Beit Hillel. Yet, ultimately, they can give believing homosexuals scant comfort. Just like Pope Francis, Orthodox rabbis can go no further than exhorting their communities to love the sinners, but they cannot change the status of sin and absolve the sinners of their status.
It's quite likely that the pope, the archbishop and the Beit Hillel rabbis would like to go further and find better ways of allowing Christians and Jews to express their love and sexuality, within the confines of their faith. However, their fears of provoking schisms and splits within their religious establishments will always trump any significant advance in these areas.
Compassionate clergy may be able to ease somewhat the lives of those whose sexual orientation and familial circumstances contradict their faith, but solving their existential dilemmas are still beyond them.
Click the alert icon to follow topics:
ICYMI
Ken Burns' Brilliant 'The U.S. and the Holocaust' Has Only One Problem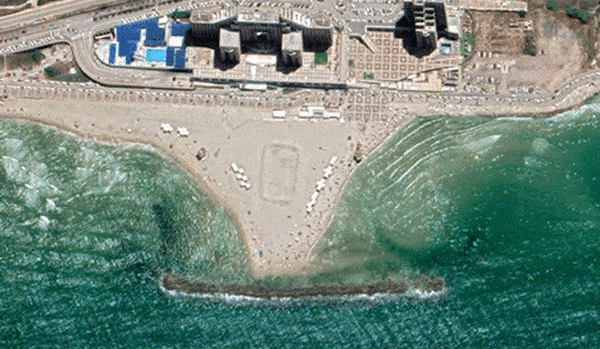 Facing Rapid Rise in Sea Levels, Israel Could Lose Large Parts of Its Coastline by 2050
As Israel Reins in Its Cyberarms Industry, an Ex-intel Officer Is Building a New Empire
How the Queen's Death Changes British Jewry's Most Distinctive Prayer
Chile Community Leaders 'Horrified' by Treatment of Israeli Envoy
Over 120 Countries, but Never Israel: Queen Elizabeth II's Unofficial Boycott