The Sting: How Israeli Police Get Jewish Terror Suspects to Confess
Investigators know that far-right activists are notoriously hard to break, so they have to resort to some rather creative methods - including fake blood and staged drug busts.
Hilltop youth protest the indictments issued against suspects in the Duma arson-murder, Lod, Jan. 3, 2016.
Credit: Tomer Appelbaum
During the investigation into the Duma arson murders and the possible Jewish terror infrastructure behind it, one of the suspects, Yitzhar Klimkiewicz, was taken to Acre Prison and put in a cell. A few days later, a Jewish prisoner in an adjacent cell apparently stabbed an Arab prisoner.
"I ran to the door and looked through the bars," Klimkiewicz wrote in a diary he posted on Facebook. "The Arab was lying there, covered in blood, he wasn't speaking; he was quiet. It was a real murder. It was really scary, I was in shock. They quickly started throwing water out from our cell, to try to clean the blood from the knife, so there shouldn't be any signs."
As Klimkiewicz, 25, was to recount, the attack was followed by demands from his two cellmates – who had ostensibly passed on the knife to the attacker – to confess to something he had done so they could be sure he wasn't an informer and wouldn't implicate them during the subsequent investigation. When he refused, they increased the psychological pressure on him and later attacked him physically.
But it was all a sham. There had been no stabbing; the blood was fake. The incident was totally fabricated by police in an effort to forge a breakthrough in the investigation. An examination of the testimony and tapes from the investigation shows how far police were willing to go to get confessions. In at least one other case, it wasn't a murder that was staged, but the confiscation of drugs in someone's cell, and pressure was applied to a minor in anticipation of the investigation that was to follow.
Because Jewish terror suspects are notoriously hard to crack under questioning, police staged these sophisticated scenarios in an effort to extract confessions from them. Some of the suspects indeed succumbed to the pressure exerted by their planted interlocutors and confessed to crimes against Palestinians, but the actions of the plants, which included threats, curses, and at times physical assault, raise questions about whether the police hadn't crossed some red lines. Klimkiewicz, incidentally, was eventually released without being charged with anything.
According to Klimkiewicz, at first his two cellmates in Acre didn't talk to him much. He understood from their mutterings to each other that they were Jews who had been jailed for serious crimes. He later discovered that there were also Jews in the adjacent cell, but all the other cells contained Arabs. There were prisoners – one Jewish, one Arab – who would distribute food and other items to the cells; they were referred to as "links." After a few days of boring routine, the stabbing occurred; the "victim" was the Arab "link."
"In my cell they started to get nervous; they were the ones who supposedly passed on the knife," Klimkiewicz wrote. "Until then they'd hardly spoken to me, but now they addressed me – 'Hey, you, come here, who are you, what are you?' the younger one said. I said, 'I don't know anything, what do you want from me?' He said, 'Listen this is a case of abetting [murder], we could each get seven or eight years, and we're close to being released and I have a daughter outside '
"They started to talk to me as if I've got something on them, because I'm the only one who knew, and they didn't know me. They knew the people in the second cell and were certain they wouldn't talk, but they didn't know me so maybe I'd screw them.
"So they sat me down and said, 'Who are you?' and I told them my name. 'Why were you arrested?' they asked and I said, 'I don't know.' 'What do you mean, you don't know?' and I replied 'I don't know, they didn't tell me during questioning.' I didn't want to say the word 'Duma.' And then the crazy guy in the next cell started making threatening gestures."
It was at that point that the older cellmate sat next to him and said, "Let's calm this guy down, bro, give us something on you," Klimkiewicz related. "'So that we'll be even during the investigation, so that we know that you won't squeal on us.' They wanted me to tell them about some crime I'd committed so I wouldn't inform on them. I said 'I have no reason to squeal on you.'
"Then they took a different tack. They wanted to know if I have someone outside, some name, someone reliable, who could testify that I'm a great guy who doesn't squeal on others." Klimkiewicz replied that he didn't need anyone vouching for him. "Then they started to pressure, that they'd publicize in every jail that I'm a prosecution witness, an informer, a policeman – those are the worst curses in prison. That's how it is, if you're a prosecution witness, they'll stab you. You're finished."
The two cellmates let up for a while, and then later, in the courtyard, the younger one came up to him saying, "'You want to ruin my life?' and he kneed me in the balls. I doubled over in pain and was on the ground for a while, screaming at them, 'Enough, so I'm a policeman, okay? What do you want from me?'"
At that point, wrote Klimkiewicz, he began to suspect that the cellmates' pressure was part of some scheme. "But I had no idea to what degree, and I didn't understand that the whole, whole, whole thing here was a production. Only afterward I understood."
In another case, B., a minor suspected of torching Palestinian homes and property, was put in a cell in Acre with older men who introduced themselves as having committed serious crimes; by law, minors are not allowed to be detained with adults. These plants were cued by an officer in the police's elite Lahav 433 unit, Supt. Moshe Sherpy. In B.'s case the "event" was not a stabbing, but the discovery of drugs that spurred an investigation in the prison.
From a recording of the interlocutors' conversation with B., it's clear how they gradually increased the pressure by accusing B. of being a police informer, and then made threats that left the teenager with no choice but to cooperate. He said he'd been arrested for setting alight a car, a warehouse and a church.
After increasing pressure on him to confess to something more substantial and threatening him ("I've done time for murder," said one of them), B. admits to attacking an Arab three years previously, but at first says the church arson had nothing to do with him. Later, however, he admits to torching a Palestinian home in Kafr Akrabeh and the Dormition Abbey, as well as setting a car alight and slashing tires in Beit Safafa. In court, however, he argued that he had feared his cellmates would hit him if he didn't confess to something.
B.'s lawyer, Itamar Ben-Gvir, has asked the court to invalidate the confession, saying it had been made under duress.
"It's hard to remain apathetic after hearing the horrifying recording from the cell in which you hear the [plants] threatening the minor, presenting themselves as part of a crime family and taking invalid measures that belong in a Third World country," Ben-Gvir said.
The Acre Prison sting was apparently used on all the main suspects in the Duma arson, which killed three members of the Dawabsheh family. A., the minor who admitted being involved in planning the attack, confessed to the plants to a series of arsons, but Duma wasn't one of them. Amiram Ben Uliel told the plant that he had killed a sheep belonging to a Palestinian and that he had beaten an Arab near Yitzhar and put him in the hospital.
Click the alert icon to follow topics:
SUBSCRIBERS JOIN THE CONVERSATION FASTER
Automatic approval of subscriber comments.

NOW: 40% OFF
ICYMI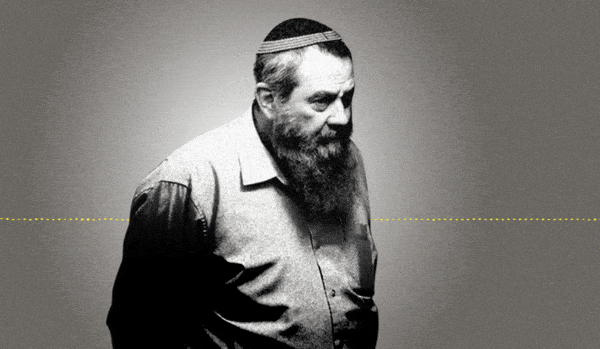 Jewish Law Above All: Recordings Reveal Far-right MK's Plan to Turn Israel Into Theocracy
Why I'm Turning My Back on My Jewish Identity
Down and Out: Why These New Immigrants Ended Up Leaving Israel
The Reality Behind 'The White Lotus' Sex Work Fantasy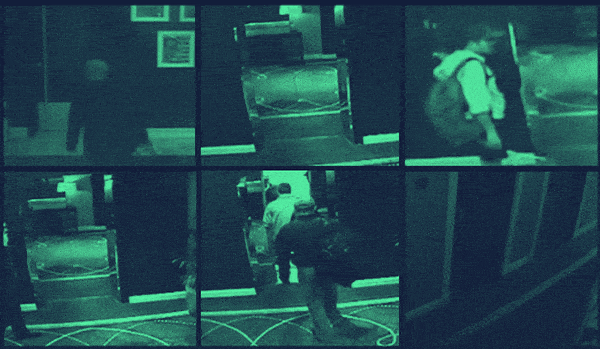 This 'Dystopian' Cyber Firm Could Have Saved Mossad Assassins From Exposure
Comeback Kid: How Netanyahu Took Back Power After 18 Months in Exile