For Palestinian-American Teen's Family, Home Is Where the Body Is Buried
A 16-year-old who went to school in his ancestral village in the West Bank and was planning to go back to the U.S. to study medicine was shot five times by Israeli soldiers at a checkpoint. They claimed he was wielding a knife.
Palestinian-American Mahmoud Shaalan was shot five times by Israeli soldiers at a West Bank checkpoint.
Credit: Courtesy
The family wanted to bury him wrapped in the flag of his country, the United States, but the locals insisted he be laid to rest in the flag of his nation, Palestine. In the end, his body was wrapped in both flags: the American flag during the ceremony held by the family, the Palestinian flag in the mass funeral that followed. Both flags were lowered into the grave together with 16-year-old Mahmoud Shaalan.
The teenager, who may or may not have pulled a knife on Israeli soldiers, was shot by them – four times in his upper body, once in the leg. Eyewitnesses say the shooting continued even after he lay wounded on the road. Afterward, the witnesses say, the soldiers let him bleed and prevented a Palestinian ambulance from taking him to hospital. Shaalan lay on the road, his body stripped naked, uncovered, for two-and-a-half hours.
Born in Miami to a family whose members all have U.S. citizenship, Shaalan wanted to go to school in his ancestral village of Deir Dibwan, northeast of Ramallah, many of whose residents have moved to the United States over the years. Specifically, the town now has 8,000 residents, with another 14,000 of its former citizens and their families living in American "exile" – although most still own large homes in Deir Dibwan and visit their relatives there in the summer, or even move there when they retire. "Little America," the villagers here dub their little foreign province.
Mahmoud Shaalan is the first shahid, or martyr for the cause, of this affluent, tranquil village. Mourning posters show him holding a report card with excellent grades – not with the usual submachine gun in the commemorative posters of most shahids. A fan of the Miami Heat basketball team, he grew up in Tampa, to which he intended to return after high school to go to college and then study medicine. His father, Mohammed, 50, his uncle and his cousins live in Tampa, where they own a chain of convenience stores.
Mahmoud's mother, Fawziya, and three of his four siblings returned to Deir Dibwan some years ago, after Mahmoud fell in love with the village when he was 8, and asked if he could stay there. His father and older brother, Salman, remained in Florida, along with the uncle, also named Salman. Now they are all here, in the family's splendid stone home, now a house of mourning, with a breathtaking view that you don't have in Tampa. Mohammed spent every summer here with his wife and children, though as fate would have it he didn't come last summer due to health problems. The last time he saw Mahmoud was a year and a half ago – and that, as it turned out, was indeed the last time.
It was the uncle, Salman, who got the news first in Florida, even before the family did in the village. On February 26, he got a phone call from someone in Deir Dibwan at 10:30 A.M. Tampa time – 5:30 P.M. in the village. "Go to Facebook and look at the pictures," he was told. The photos showed the body of a youth who had been shot, lying naked on the road and bleeding. It was his nephew.
"That is how we learned that Mahmoud had been killed – from a photo posted on Facebook. They didn't even bother to call the family and tell them," says Salman, in a voice filled with pain and anger. He immediately phoned his relatives in the village and was told that Mahmoud had gone to visit a cousin in El Bireh and hadn't yet returned. He then called Mahmoud's father and told him to come over to his place, about an hour's drive away. He didn't tell his brother over the phone that Mahmoud was dead, only that he was hurt.
An urgent flight to Israel followed. Uncle Salman flew to Ben-Gurion airport, but his children and Mahmoud's brother Salman, who are barred from entering Israel by air, reached the West Bank via Amman and Allenby Bridge. The bereaved father was delayed, as his American passport had expired. The funeral was postponed until March 2, to allow him to attend. Now he's here, subdued and grieving. He doesn't plan to return to Tampa any time soon.
What happened on that Friday afternoon at the District Coordination Office crossing point for VIPs at the northern entrance to Ramallah, next to the Beit El settlement? According to the family and to testimony collected by Iyad Haddad, a field worker for the Israeli human rights organization B'Tselem, Mahmoud traveled to the neighboring village, Beitin, by taxi, intending to visit a cousin in nearby El Bireh. From Beitin he walked toward the checkpoint, a few hundred meters away. Pedestrians are usually not allowed to cross there, but sometimes the soldiers let them pass. In any event, there is no sign explaining what is allowed and what is forbidden at the checkpoint, which chokes off Ramallah from the north, for the benefit of Beit El's settlers.
A Palestinian driver in a car on the other side of the checkpoint – an eyewitness who asked that his name not be used – told Haddad that he saw Mahmoud walking toward the checkpoint from Beitin. There were three Israel Defense Forces soldiers there, one of whom ordered Mahmoud, at rifle-point, to beat it, fast. Words may have been exchanged between them; they were very close to each other. The driver says he did not see a knife being drawn.
When Mahmoud turned around to go back the way he had come, the witness says, the soldier shot him from behind. The witness did not hear any verbal warning or a shot fired in the air, and then said he saw the soldier continue to shoot Mahmoud after he was already lying wounded on the road. He had been struck by five bullets.
A statement released by the IDF after the incident said that Mahmoud had threatened the soldiers with a knife. Mahmoud's uncle Salman says that the soldiers prevented a Palestinian ambulance from the nearby Jalazun refugee camp from evacuating the teenager, and adds that the soldiers stripped him and left his naked body lay on the road for two-and-a-half hours.
We asked the IDF Spokesman's Office these questions: Why did the soldiers shoot Mahmoud five times? Why did the shooting continue even when he had collapsed? Why was the Palestinian ambulance prevented from approaching? Was the body stripped because the army was looking for an explosive device – and why was it lying in the road for so long?
The IDF's reply: "On Feb. 26, 2016, the terrorist Mahmoud Shaalan arrived at the checkpoint in Ramallah and stabbed an IDF soldier. The terrorist was shot by the force but again tried to attack the soldiers, so additional fire was carried out. He received medical treatment at the site from an IDF unit and from Magen David Adom [Israeli rescue service]. After the attack, the body was left at the site for verification purposes, was identified by Palestinian individuals and throughout was covered and guarded by IDF forces. The circumstances of the event are being investigated, and the findings will be conveyed to the office of the military advocate general."
The family does not believe that Mahmoud went to the checkpoint in order to stab a soldier. He was not politically involved, they say; he had a good life and was not especially interested in the occupation. In any event, he planned to return to the United States and live there. Mohammed says he never thought Deir Dibwan was a dangerous place: "If I'd thought it was, I would not have allowed him to stay," he says.
The uncle, Salman, is more outspoken: "It's insane what's going on here. How is it possible to justify the killing of a boy of 16, who could not have constituted a danger to armed and trained soldiers? Even if we assume that Mahmoud actually attacked them, why didn't they arrest him? Why didn't they shoot in the air? In the worst case, they could have shot him once and wounded him. But five bullets? Why?
"Either the soldiers have been ordered to shoot to death in cold blood anyone who looks suspicious, or they are bloodthirsty soldiers," he continues. "This is a discriminatory country. It's a country based on discrimination. The life of everyone who is not an Israeli is not considered to be worth anything. They violate every moral code and law. It was murder in cold blood, and nothing in the world can justify such murder. Their goal is to sow terror in the people and make their lives miserable, until they make them leave the country.
"The checkpoint itself is illegal. It does not serve Israel's security. It is a checkpoint between villages and Ramallah and is intended only to 'haze' people by forcing them to go completely out of their way to get to Ramallah or El Bireh. We live in a situation of injustice. There is no justification for killing a 16-year-old boy. He was an American who lived a very comfortable life here, who was not bothered by the occupation. He only wanted to exercise his right to cross the checkpoint."
Salman is now collecting all the materials he can about his nephew's killing, to submit to the U.S. consul general in Jerusalem. His son shows me a photograph of the bullet-riddled body on his cellphone, but only after we leave the guest room, in order not to offend the sensibilities of the bereaved father.
We go to the dead youth's room. Nothing in it suggests that an adolescent boy lived here. It's a large room with a double bed, closets and bare walls. Only a few textbooks on the table evoke the life led by the room's occupant, along with a picture of Mahmoud from a few years ago, next to which is pasted a note he sent to his mother: "Yamma, you are the most beautiful flower in the garden of my life. Happy Mother's Day."
Click the alert icon to follow topics:
SUBSCRIBERS JOIN THE CONVERSATION FASTER
Automatic approval of subscriber comments.

NOW: 40% OFF
ICYMI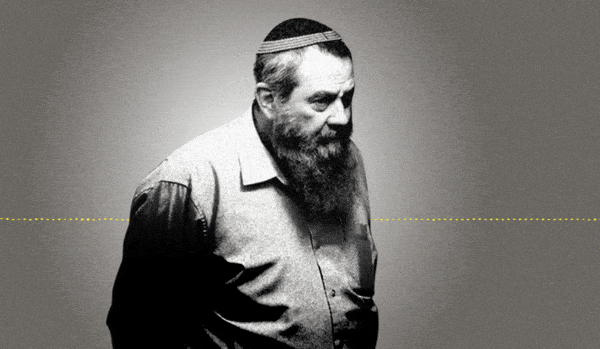 Jewish Law Above All: Recordings Reveal Far-right MK's Plan to Turn Israel Into Theocracy
Why I'm Turning My Back on My Jewish Identity
Down and Out: Why These New Immigrants Ended Up Leaving Israel
The Reality Behind 'The White Lotus' Sex Work Fantasy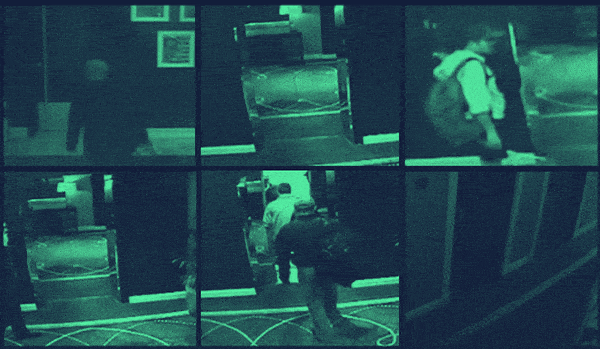 This 'Dystopian' Cyber Firm Could Have Saved Mossad Assassins From Exposure
Comeback Kid: How Netanyahu Took Back Power After 18 Months in Exile