Israel's Education Ministry to Pay East Jerusalem Schools to 'Israelize' Curriculum
Extra funding won't be available to schools that stick with Palestinian curriculum, Haaretz has learned, yet money comes from budget that is supposed to serve all East Jerusalem schools.
A high school in A-Tur, East Jerusalem, Jan. 2016.
Credit: Emil Salman
The Education Ministry will encourage East Jerusalem schools to switch from the Palestinian curriculum to the Israeli one by offering extra funding to those that agree, according to a ministry plan completed a few weeks ago, Haaretz has learned.
Currently, most East Jerusalem schools teach the Palestinian curriculum.
The extra funding won't be available to schools which stick with that curriculum. Yet according to senior ministry officials, the money is coming from a general budget that is supposed to serve all East Jerusalem students.
The program has sparked criticism from both Jewish and Arab educators.
"After many years of discriminating against education in East Jerusalem, the Education Ministry is now demanding that schools adopt Israeli curricula as a condition for obtaining resources," said one person familiar with the plan. "That's educationally, politically and morally unacceptable."
The ministry declined to respond to Haaretz's questions about the program.
After the Oslo 2 agreement was signed in 1995, most East Jerusalem schools switched from the Jordanian to the Palestinian curriculum. Only eight of about 180 schools teach the Israeli curriculum, and only two of those eight are ordinary public schools. A few other schools are mixed, meaning students can choose either the Palestinian or the Israeli curriculum.
The Jerusalem municipality says the number of East Jerusalem students taking the Israeli matriculation exam has risen in recent years. Last year, 1,900 students did so, and next year, the number is expected to rise to 2,200. But that still constitutes only about 5 percent of all graduating seniors in East Jerusalem.
The Education Ministry began working on a plan to expand use of the Israeli curriculum in East Jerusalem several months ago. The plan, a copy of which was obtained by Haaretz, is supposed to bolster schools that already offer this curriculum and encourage additional schools to do so.
This week, after Channel 10 television broadcast a report on one such school, Education Minister Naftali Bennett said he wants "to provide a strong tailwind to any school that chooses the Israeli curriculum. My policy is clear: I want to aid the process of Israelization." He and ministry director general Michal Cohen have both apparently approved the program.
The program will offer extra classroom hours to any school that adopts the Israeli curriculum in whole or in part. These schools will thus receive more teaching hours than schools teaching the Palestinian curriculum, but not necessarily as many as schools in the regular Israeli school system receive. Schools that use the Israeli curriculum will also receive extra hours of counseling, music and art classes, teachers' education and more.
The ministry recently instructed school supervisors to offer East Jerusalem principals this package of benefits in exchange for adopting the Israeli curriculum. Initially, the offer will be made only to "official" public schools, meaning those fully subordinate to the ministry. But it may later be expanded to the semi-autonomous "recognized but unofficial schools," which 42 percent of Arab students in East Jerusalem attend.
Though schools that refuse to adopt the Israeli curriculum won't get extra funding, they also won't lose any funding, ministry officials said.
"The program doesn't cut the budget schools receive today, so those that remain with the Palestinian curriculum shouldn't be hurt," said one. "Even the Arabs understand that to obtain [higher] education and enter the job market, they need a better level of math and English. Those who join our program will get additional resources. That's the way to improve the education system in East Jerusalem. Nothing is being done by force; each [school] will choose where it wants to be."
The rise in the number of East Jerusalem students taking the Israeli matriculation exam has been accompanied by a rise in the number of preparatory courses for Israel's college entrance (psychometric) exam. Last year, Hebrew University also opened its first academic preparatory course for East Jerusalem Palestinians.
"Ultimately, what interests the ordinary person is bread and his future," a senior official in the Jerusalem education system said. "Today he understands that it's much easier for him to go to Tel Aviv than to Ramallah or Nablus, so the westward turn is very clear."
But others, including both Jewish and Arab educators and social activists, say the "Israelization" process can't be considered a matter of free choice when the gaps between schools in eastern and western Jerusalem are so large.
"The Education Ministry can't tell use we'll get more hours only if we switch to the Israeli curriculum," said Nuha Gul, former principal of a girls' elementary school in the Old City's Muslim Quarter. "If the government gives money for education, it should give it with no conditions, as everyone deserves. That's a basic right.
"The Education Ministry is counting on principals being afraid to start a fight against it, but this is political intervention," she continued. "They must not agree to undermining our Palestinian identity."
The East Jerusalem parents' committee said that both the ministry and the municipality are applying heavy pressure on schools to adopt the Israeli curriculum, despite parents' objections and the fact that this violates Israeli-Palestinian agreements.
"This isn't an educational program, but a political one, which most of the residents don't want at all," said Abdel Karim Lafi, who until recently served as head of the parents' committee.
"The Education Ministry's program recognizes the inequality between eastern and western Jerusalem, but sets differential conditions for correcting it," added a source familiar with the plan. "There's no real desire to invest in East Jerusalem – not in building classrooms or in improving education. If the Arab students' problem is Hebrew, why not bolster only the language classes? Why do you need to change the entire curriculum?
"There seems to be a cynical attempt here to create 'good Arabs,'" the source added. "It's a kind of Band-Aid. It's impossible to come, after years of neglect, injury and disregard, and offer extra resources only to those who join the Israeli curriculum."
One manifestation of the ongoing discrimination is the severe shortage of classrooms in East Jerusalem. In 2011, the High Court of Justice ruled that over the next five years, the Education Ministry and municipality must build enough classrooms in the public school system for all East Jerusalem students. That deadline will expire soon, and if the classrooms aren't ready, the ministry and municipality will have to start reimbursing parents for half the tuition they pay to send their children to private schools.
Yet the latest report by the Ir Amim organization says the problem has only gotten worse: East Jerusalem currently lacks 2,247 classrooms, compared to about 1,500 when the High Court petition was filed in 2007. Over the past five years, only some 35 classrooms a year have been built – less than the number needed to accommodate the population's natural growth.
The shortage of classrooms is one reason why dropout rates are so much higher in East Jerusalem. The Ir Amim report, based on data from the municipality and Education Ministry, said the dropout rate at the end of 2012 was 13 percent in East Jerusalem, compared to a nationwide average of 4.6 percent in Arab high schools and 2.6 percent in Jewish ones. Moreover, it said, Jerusalem ran 21 programs to prevent dropouts in Jewish schools but only eight in Arab schools.
The Education Ministry declined to divulge details about the new program's budget, but various estimates place it at tens of millions of shekels. It's possible the money will come from the 300 million shekels ($76 million) the cabinet allotted about 18 months ago for a series of steps to "bolster sovereignty in East Jerusalem."
But senior Education Ministry officials said this week that some of the money would come from funds earmarked for improving education in schools whose students come from poor socioeconomic backgrounds. If so, then funds that were supposed to go to all East Jerusalem schools will instead go only to those that adopt the Israeli curriculum – meaning those that stick with the Palestinian curriculum will get less money that they should have gotten.
Palestinians consider the fact that East Jerusalem has retained an Arab curriculum – first Jordanian, then Palestinian – despite almost 50 years of Israeli rule to be one of their greatest victories in the city. Shortly after Israel annexed East Jerusalem in 1967, a general strike that lasted for months erupted over a plan to introduce the Israeli curriculum, and eventually, the government capitulated.
But today, the severe neglect East Jerusalem schools have suffered may leave them no real choice but to accept the ministry's offer, said attorney Oshrat Maimon of Ir Amim.
If Israel really wanted to raise the level of education in East Jerusalem, she said, it should open Israeli universities to students who take the Palestinian matriculation exam – something other "respected universities worldwide" have done – and work to combat employment discrimination. Attempting instead to impose the Israeli curriculum will merely "increase the tension of life in the city and undermine the rights of the Palestinian community," she charged.
Click the alert icon to follow topics:
ICYMI
The Artist Who Survived Auschwitz Thought Israel Was 'Worse Than the Concentration Camp'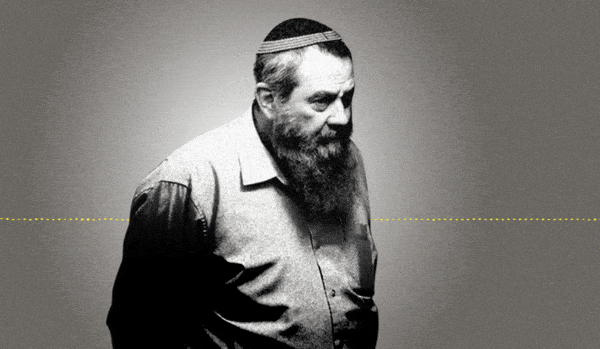 Jewish Law Above All: Recordings Reveal Far-right MK's Plan to Turn Israel Into Theocracy
Why I'm Turning My Back on My Jewish Identity
Down and Out: Why These New Immigrants Ended Up Leaving Israel
The Reality Behind 'The White Lotus' Sex Work Fantasy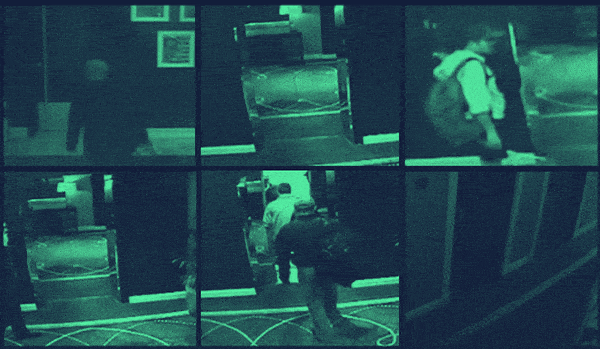 This 'Dystopian' Cyber Firm Could Have Saved Mossad Assassins From Exposure