Netanyahu Is Ruing the Day He Approved Funds for Israeli Arab Development
The Tel Aviv shooting made the PM revisit 5-year plan to advance minorities; as his party mulls the chances that he will be the sole candidate in the upcoming primary, opposition sources say the idea of a unity government is dead.
Illustration.
Credit: Amos Biderman
Prime Minister Benjamin Netanyahu's assault on the Arab population last Saturday evening at the Tel Aviv pub where a terrorist attack had left two people dead a day earlier looks like the opening round in a bout of remorse, and perhaps of anxiety as well. Two days before the shooting attack, which was apparently carried out by an Israeli Arab, the government approved a hefty five-year plan to advance the country's minorities. Most of the funds, 10 billion shekels ($2.5 billion), were earmarked for Arab and other minority locales, which have been victims of discrimination and neglect by all of Israel's governments.
The plan, spearheaded by Finance Minister Moshe Kahlon (Kulanu) and Gila Gamliel (Likud), minister of social equality, is a bright light in the otherwise increasingly gloomy situation here. Not everyone on the right, including in Likud, was particularly happy about the whole idea.
Much has been said and written about Netanyahu's incitement against 20 percent of the country's citizens during his visit to the scene of the shooting on Dizengoff Street. He depicted the Arab population as a gang of criminals living in "a state of their own." It wasn't by chance that he neglected to mention the plan approved by his government 72 hours earlier. He didn't want to poke a finger in the eye of his right-wing constituency.
The following morning at the weekly meeting of Likud ministers, the premier appointed Yariv Levin and Zeev Elkin to head a team that will examine the government's decision about the plan to allocate funds to the Arab community, and to set rigid parameters for its implementation. That seemed like yet another stage in the campaign of contrition over the scheme, and a move aimed at "correcting" the positive aspects of the government decision.
Next, in a rare move, Netanyahu asked to speak during the Knesset debates over opposition-led no-confidence motions. He said that he expects every MK, "without exception," to condemn the "wave of terror attacks and murders." He added, "Just two hours ago, MK Osama Saadia [Joint Arab List] refused to condemn the murder of the Henkins [an Israeli couple who were shot in the West Bank last October]. He said he distinguishes between the murder of civilians in Tel Aviv and the murder of civilians in Judea and Samaria."
When MK Ahmad Tibi (Joint Arab List) asked Netanyahu whether he also condemns the remarks of MK Bezalel Smotrich (Habayit Hayehudi), in a Channel 2 interview, according to which the murder last July of the Dawabsheh family in Duma was not an act of terror, that a Jewish murderer is not to be compared with an Arab who commits murder, and that separate laws should be applied to Jews and Arabs – the prime minister did not reply. He left the podium.
I asked Tourism Minister Levin whether he didn't think that he and Elkin would be playing a part in a retreat maneuver by Netanyahu.
"Not at all," Levin replied, and went on to explain, with his usual legal precision, the whole process of authorizing the plan to allocate funding to the Arab community. "The original decision stipulated that the transfer of the funds will be contingent on three main qualifications: 1. Enforcement of the planning and building laws in the communities of the minorities; 2. Encouragement of young people to do national or civilian service; 3. Intensified enforcement of law and order."
Levin explained that experts from various government ministries who had been called on to weigh in on the plan were not providing answers to many questions, so, "Accordingly, the prime minister appointed Zeev and me to do that work."
Asked to be more specific, Levin said that the primary issues were planning and building, and law enforcement. "Let's say we want to transfer funds to a locale for building a residential neighborhood. We will make that conditional on the building of a police station or, on the other hand, high-rise construction. Those who agree will get, those who don't, won't."
Is he certain about the sincerity of Netanyahu's intentions? "Yes," said Levin. "But Netanyahu emphasized all along that he's not ready to dole out money just like that. He's ready to dole out a lot – on condition that a real change is implemented." Asked whether he thought Netanyahu regrets passing the plan, Levin sighed. "If I could read people's subconscious, I would probably be in a different place," he said.
Slamming the door
"On Saturday evening, Israel's citizens saw the podium erected at 122 Dizengoff Street in Tel Aviv. It bore the emblem of the Prime Minister's Office, and the prime minister of Israel was supposed to speak at it."
Thus, with elegance tinged with venom, did opposition leader MK Isaac Herzog open his remarks at Monday's meeting of the Knesset faction of his Zionist Union party. Not everyone in the room caught Herzog's historical reference to Churchill's acerbic comment in 1945 about the then-newly elected British prime minister, Clement Attlee: "An empty car pulled up at 10 Downing Street this morning and Mr. Attlee got out of it."
In contrast to Churchill, Herzog's recycling of the quote didn't generate even a squeak in the media. But Netanyahu, who sees himself as the Israeli incarnation of the sharp-tongued statesman, understood well. Shortly afterward, he told his Knesset faction that the hunt for the Tel Aviv terrorist was engaging him day and night. "I don't go to sleep," he said, evoking Herzog's unfortunate but amusing comment after the elections that, in stressful situations, he likes to crawl under his comforting down duvet.
But does a hunt for a terrorist really demand that the country's leader stay awake at night? Where are the defense minister, the minister of public security, the police, the Shin Bet security service and the other forces? Does Netanyahu really hunch over the maps, analyze the intel, examine the aerial photos, view the footage of the surveillance cameras and instruct the forces in the field? But let's say he's totally immersed in this matter, above and beyond what's necessary. Why is he complaining about lack of sleep? Furthermore, everyone in the political arena knows what's really occupying Netanyahu these days: the ongoing investigation of his wife, Sara, on various suspicions.
Exchanges of ad hominem insults between the prime minister and the leader of the opposition have become frequent of late. They attest to the end of the era of informal contacts between the two over the possible co-option of Zionist Union into the coalition. This column noted two months ago, after Netanyahu's return from Washington, that such an option no longer existed, in the wake of Netanyahu's strategic decision to veer powerfully to the right. My error was pointed out to me by Herzog's close confidant MK Eitan Cabel.
Cabel spoke to me very candidly this week about his own complex relations with Herzog, amd what he called "the incessant dribbling toward joining the government." Just two weeks ago the two spoke about what Cabel sees as the nightmarish scenario – which in his view would quash Labor's chances of ever looking like an alternative to lead the country – of the party entering the government.
Two weeks ago? I said I'd thought that issue was long since moribund.
"You'd be surprised," he said, but declined to elaborate. According to Cabel, he's the only person who really knows what's going on between Netanyahu and Herzog. "Now," he said, "it's dead. It will never happen other than in a horror scenario in which Hezbollah captures a neighborhood in Tel Aviv."
Cabel said he told Herzog, "For years we haven't been in a situation in which everything depends on one person: you. You have to be seen as someone who's leading an alternative. You have to raise your head high and lead the camp. There will be no unity government! Get that monkey off your shoulder, and ours. It will set you free."
Cabel was not shocked when told that a poll published last weekend in the daily Yedioth Ahronoth showed that Zionist Union would win just 18 seats – down from 24 – if an elections was held today, while MK Yair Lapid's Yesh Atid party would garner 18, seven more than in the last election.
"It's a wake-up call for Herzog," he said. "If there was a surprise, it's that we're only down by six. The main thing that ruined us is the ongoing mumbling about talks for a unity government. That's what helped Lapid, and unfortunately it's all Herzog's fault. I told him that you don't become an alternative from an incessant buzz of rumors that you're about to join the government."
I put it to Cabel that perhaps the real problem is that Herzog is just not perceived as a leader. "Believe me, he can do it," Cabel shouted. "I'm telling you that he can."
Cabel said that next week Herzog, will likely announce his intention to ask the party's central committee to postpone the Labor primary for a year or even more, rather than in the next two or three months, as the party's constitution stipulates.
"He will get a huge majority for that," the MK added. "People want to give Herzog a chance. I hear about [former chief of staff] Gabi Ashkenazi: He won't help [the party if he joins]. The public doesn't necessarily want a security figure at the head of the party. People want the party itself to be security-oriented. As long as we are perceived as left-wing – which, regretfully, is the prevailing mode in broad swaths of the Knesset faction today – we have a problem. You think Likud wouldn't cast Ashkenazi as a leftist? They made a leftist out of [President Reuven] Rivlin."
Maybe it's time for a dramatic move, I said to Cabel, like holding a press conference in which Herzog declares officially and finally that Netanyahu can forget about him. "Interesting," Cabel replied. "I raised that idea with him yesterday. I can tell you that it's a plausible idea."
Really? But that would be to slam the door, and Herzog is not a door slammer. He always leaves cracks.
"I tell you,' Cabel said, "it's plausible."
Back to the past
David Bitan is a first-time Likud MK, a surprise legislator who came in on the wings of Likud's big win last March. He was appointed chairman of the powerful House Committee and has successfully navigated the shark-infested waters around him. This week he shot down the shameful "Shabbat law" (which would prohibit grocery stores and other businesses from operating on the day of rest), which had been submitted by fellow Likud MK Miki Zohar. "I will bury the law," he declared, and the bill did not come up for a vote. Zohar presented the legislation in the Knesset chamber with the pathos of a North Korean television newscaster – but there was no vote. In private conversations Bitan termed Zohar's initiative "first-rate political stupidity." If it passes, he said, "we'll be handing Lapid five more seats."
With that attempt at religious coercion blocked, Bitan is considering an interesting initiative of his own: to reduce the percentage of votes needed for a party to enter the Knesset – from the present 3.25 percent back to the previous 2 percent. The current threshold, stipulating that a party needs at least four seats to enter the House, became law in March 2014.
That change did not help the government. Certainly it did nothing to improve the sought-after "governability" of the Knesset. It did force the Arab parties to unite into one entity, heightening their collective strength in this Knesset, to the chagrin of the amendment's sponsors. This is also Bitan's cardinal argument. He notes that Knesset factions banded together for the election, but can revert to separate factions at any time. "If it's unity they want, let it be full unity, between parties, not only between slates. And if no one wants that, we have to go back to a two-seat threshold," he said.
It seems crazy that the Knesset might turn the clock back, but we've seen more shameful and less democratic maneuverings in the Israeli parliament, especially during the Netanyahu era.
Bitan has an inducement for the premier, too. If only two seats are needed to enter the Knesset, Eli Yishai, the former Shas leader and a longtime favorite of Netanyahu's, won't have a problem next time. Unlike his successor, Arye Dery, Yishai, who is on the far right, would be integral to any coalition Netanyahu may want to form. The enigmatic Dery, always suspect in Netanyahu's eyes, could pull a fast one on him.
I asked Bitan whether he's shared his vision with the prime minister. "Not yet," he replied. "In the meantime I'm talking to people in Likud about it. I'll get to Netanyahu, too."
Celebration of democracy
Midnight next Monday is the deadline for submitting one's candidacy to become leader of Likud. At the moment, only one person is running, Benjamin Netanyahu. The question bothering Likud's legal experts, including those close to him, is what to do if no one else runs. Is a vote needed? Probably yes: There has to be a vote for or against the candidate, even if he's the only one. A pity it'll cost about 4 million shekels ($1 million) to hold the primary, but that's the price of democracy.
A situation in which Netanyahu runs against himself raises more questions. Why should Likud members bother voting? Let's say only 10 percent of them turn out. That would be embarrassing and only heighten the discomfort at sending millions of shekels of public funds down the tubes.
And if the whole voting infrastructure is going to be put into place to conduct a primary, why not also elect Likud's next Knesset slate? After all, Netanyahu's excuse for advancing the primary was that he wants to be "prepared for every possibility," as though an early general election were in the offing. According to that explanation, basic political logic says that the next list should also be decided on February 23. Then Likud really will be primed for any contingency. And considerable public funds will be saved.
This is where Netanyahu's bluff is exposed. He's afraid that if the list is chosen now, MKs who will aren't selected to realistic slots, even as they continue to serve in the present Knesset, will vent their frustration on the vulnerable coalition. It's already having trouble functioning. That's a risk the prime minister isn't willing to take. His only concern is his own seat.
Click the alert icon to follow topics:
SUBSCRIBERS JOIN THE CONVERSATION FASTER
Automatic approval of subscriber comments.

NOW: 40% OFF
ICYMI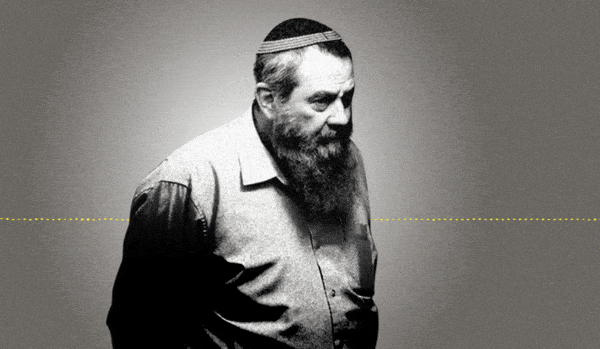 Jewish Law Above All: Recordings Reveal Far-right MK's Plan to Turn Israel Into Theocracy
Why I'm Turning My Back on My Jewish Identity
Down and Out: Why These New Immigrants Ended Up Leaving Israel
The Reality Behind 'The White Lotus' Sex Work Fantasy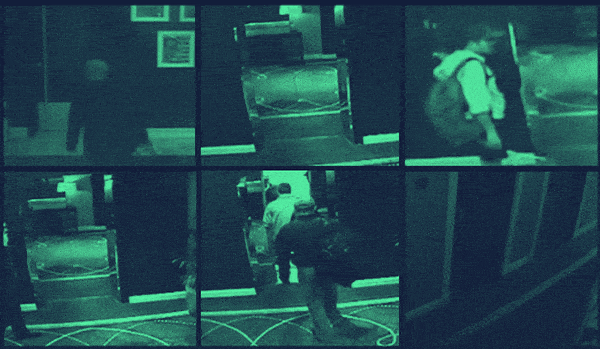 This 'Dystopian' Cyber Firm Could Have Saved Mossad Assassins From Exposure
Comeback Kid: How Netanyahu Took Back Power After 18 Months in Exile