The Lawyer for Jewish Terrorists Who Started Out by Stealing Rabin's Car Emblem
'We got to his car, and we'll get to him, too,' was how Itamar Ben-Gvir threatened the PM in 1995. Now a lawyer, he defends radicals suspected in cases of Jewish terror and hate crimes.
Itamar Ben-Gvir in a Jerusalem court for a hearing for one of his clients.
Credit: Olivier Fitoussi
Itamar Ben-Gvir enjoys the limelight, and as attorney for some of the most famous suspects in Israel today, he gets to bask in it a lot.
One of the best-known faces of right-wing radicalism in Israel, Ben-Gvir, a 39-year-old resident of the Jewish settlement in Hebron, has become the go-to man for Jewish extremists who have allegedly run afoul of the law.
His client list reads like a "Who's Who" of suspects in Jewish terror cases and hate crimes in Israel. Ben-Gvir represents two of the teens allegedly involved in the July arson attack in the West Bank village of Duma that killed three members of the Dawabsheh family.
His brand new client is Daniel Pinner, a 50-year-old settler from Tapuah detained this week for allegedly dancing with a weapon in a controversial wedding clip celebrating the Duma attack.
Another client of his is alleged to have stabbed a Jew after mistaking him for an Arab.
Ben-Gvir also represents a man indicted for setting fire to the Church of the Loaves and Fishes last summer as well as a teen suspected of attacking Rabbi Arik Ascherman from Rabbis for Human Rights in October.
Perhaps his most notorious client is Bentzi Gopstein, director of the radical anti-assimilation group Lehava and the man who allegedly condoned burning down churches in Israel.
"You understand that I don't do it for the money," said Ben-Gvir in an interview with Haaretz this week. "In the best-case scenario, I cover my gas expenses. The reason I do it is because I truly believe I need to help these people."
We'll get Rabin
Nothing in Ben-Gvir's suburban bourgeois upbringing would suggest a predilection for radicalism. He grew up in a secular family in the affluent Jerusalem suburb of Mevasseret Zion. "We were two brothers and a dog," is the way he describes the family's situation.
His father, born in Iraqi Kurdistan, worked at a gasoline company and dabbled in writing, while his mother, recently deceased, ran the house. "I was a very opinionated child, and my mom encouraged that," he says. "She wasn't left-wing, but she wanted us to expand our horizons, so we even had Haaretz delivered to our home."
The turning point came during the first intifada in the late 1980s and early 1990s, when Ben-Gvir was just entering his teens. "There was one murder, then another, and then another, and it made me start thinking about how to solve this," he says.
First, he joined the youth movement affiliated with Moledet, a right-wing political party that advocated "transferring" Israeli Arabs out of the country. But that turned out to be too tame for him. So not long thereafter, he defected to Kach, the eventually outlawed racist party founded by the American-born Rabbi Meir Kahane. "I found in this movement a lot of love for the Jewish people, a lot of truth, and a lot of justice," says Ben-Gvir.
It was a few weeks before the November 1995 assassination of Prime Minister Yitzhak Rabin that Ben-Gvir had his first big moment of fame. He appeared on television at the time brandishing a Cadillac emblem stolen from the prime minister's car while threatening: "We got to his car, and we'll get to him, too."
Ben-Gvir had developed enough of a reputation as a teen provocateur to be disqualified from service in the army – a badge of shame he wears to this day. "The IDF lost out when they didn't take me," he says. "And now that I have experience as a lawyer, I realize that I probably could have fought them and won this in the courts."
He has been indicted more than 50 times for various forms of incitement, but he believes he may hold a national record for acquittals since almost all the charges against him were eventually thrown out of court. In fact, it was while representing himself during his various entanglements with the law that several judges – "including some pretty well-known ones," as he claims – suggested he study law.
While attending the Ono Academic College of Law, an institution located outside Tel Aviv, Ben-Gvir began working as a parliamentary aide to Michael Ben-Ari, a Kahane disciple and member of the radical right-wing National Union party. Ben-Ari's other Knesset aide happened to be Ben-Gvir's good friend and neighbor Baruch Marzel – another big name in the Israeli radical right. In the January 2013 election, Ben-Ari formed a new party and put both Marzel and Ben-Gvir on the ticket, but the party failed to garner enough votes to win seats in the Knesset.
Ben-Gvir is married to Ayala Nimrodi, and the couple has five children. His wife grew up in Jerusalem and is a distant relative of Ofer Nimrodi, the former owner of the Maariv daily newspaper. "She's from the Orthodox branch of the clan," says Ben-Gvir.
Is it frightening raising a family in Hebron, a major hot spot in the recent wave of Israeli-Palestinian violence? "It depends on what you call fear," responds Ben-Gvir. "I believe we're on an important mission there. To say that I don't drive on the roads and think that any minute someone can shoot me? Of course I take that into account. But we own the place, and we should be there. That's why I make a point of driving in an unarmored car with my windows wide open."
Defending rogue settlers
Earlier this week, Ben-Gvir was making the rounds of the Petach Tikva Magistrate Court, where his two clients in the Duma arson case were having their remands extended. Easily recognizable in his signature outfit – wrinkled black pants and an unmatching jacket, white sweat socks visible under his dirty trouser cuffs, and a large crocheted kippa on his head – he exchanged winks and whispers with young right-wing demonstrators stationed outside while joking around with reporters. Once inside the courthouse, he paused for a lighthearted chat with another lawyer representing some the suspects, keenly aware of the television cameras trailing behind him, and then for a serious pep talk with the father of one of his clients.
When a television reporter asks him to swoosh over a few feet so the cameraman can get a better angle, Ben-Gvir willingly complies.
Shin Bet investigators, he charges, used illegal torture methods to force a confession out of one of his clients "in violation of the very basic values upon which this state was founded."
Israeli Prime Minister Benjamin Netanyahu has defended Shin Bet investigators, saying that "all investigations are performed in accordance with the law, under the observance of the attorney general and the courts... in contrast to the claims, no one is breaking the rules enforced by the justice system."
Ben-Gvir's clients, like the other suspects, are members of the so-called "hilltop youth" – a group of young renegades who engage in illegal settlement construction. Whereas the majority of Israelis see them as criminals, Ben-Gvir calls them "salt of the earth. These kids who settle the hilltops of Judea and Samaria," he says, "they are the biggest Zionists that exist."
He does not always see eye-to-eye with them, though. For example, Ben-Gvir says he found the footage of the wedding participant stabbing a photo of the Dewabsheh baby in the controversial video clip to be very disturbing. He, too attended that wedding three weeks ago in Jerusalem, but he says he only realized when it was too late what was transpiring.
"I saw them waving the picture, but I only saw the back of it," he recounts. "When I understood it was the photo of the Dewabsheh baby, I was absolutely fuming. That is something that should not be done."
At the same time, he doesn't want to raise doubts about where his allegiances lie. "Even if I don't agree with them on everything," he says, "I understand where they're coming from, and I understand their frustrations."
Ben-Gvir believes the surfacing of the wedding video was the result of a "brilliant" ploy to leak it. "Instead of talking about the torture these kids are going through," he observes, "everyone is now talking about the wedding."
Click the alert icon to follow topics:
ICYMI
The Artist Who Survived Auschwitz Thought Israel Was 'Worse Than the Concentration Camp'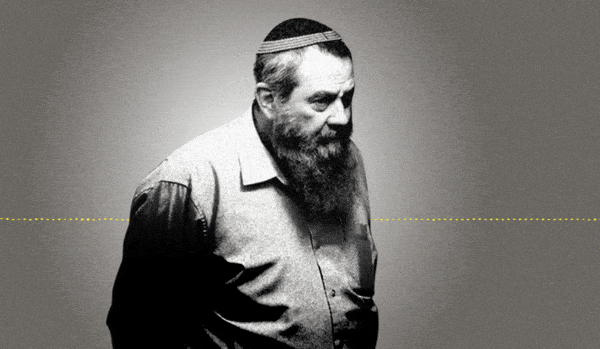 Jewish Law Above All: Recordings Reveal Far-right MK's Plan to Turn Israel Into Theocracy
Why I'm Turning My Back on My Jewish Identity
Down and Out: Why These New Immigrants Ended Up Leaving Israel
The Reality Behind 'The White Lotus' Sex Work Fantasy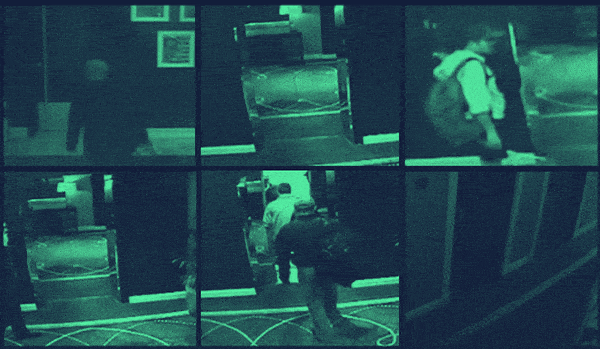 This 'Dystopian' Cyber Firm Could Have Saved Mossad Assassins From Exposure