30,000 Israeli Pregnant Women Can't Afford Proper Nutrition
Study reveals that families in two lowest income deciles, below the poverty line, have to forgo fruit, vegetables, milk and eggs – essential for proper nutrition, especially for pregnant women.
Poor and pregnant: Unborns suffer from lack of food security.
Credit: David Bachar
"I was in my second month of pregnancy and I went to the doctor and told him I felt weak. He asked me what I eat and I said mostly bread, hot dogs and cheese," said Hagit Sigawi, from Be'er Sheva. "'You have to eat meat, especially liver, fish and fruit,' he said and I laughed. 'What's so funny?' he asked me. I told him that I don't have money to feed the four children I already have, so meat or fruit for the one who's not born yet is impossible."
Sigawi is supporting a family of seven on about 3,500 shekels ($904) a month. Last year she had her fifth child, after which she was hospitalized for iron deficiency. One of her children was born with anemia and all her children suffer from slow development.
There are many more women like Hagit. Every year, 30,000 women living in poverty become pregnant. In addition to the women being at high risk, their fetuses will also usually suffer from a lack of adequate nutrition and medical care. They are not capable of providing themselves and their fetuses with the requirements that ensure that their pregnancy proceeds normally.
However, even though this is not a marginal phenomenon, and given the fact that sustaining a normal pregnancy costs money, there is no program in Israel to aid this population, as a separate group with unique needs.
"We've known for a long time that pregnant women need assistance since their needs are greater, but such assistance is not earmarked anywhere," a social worker in central Israel, told Haaretz. "We try to help families with such difficulties as much as we can, but there are cases in which our hands are tied."
Not only are poor pregnant women at risk of suffering the outcome of poor nutrition, but so are their unborn babies. According to official Health Ministry recommendations for proper nutrition during pregnancy, the food and vitamins needed cost about 7,500 shekels over a nine-month pregnancy. Folic acid and iron alone cost about 250 shekels, according to research carried out last year at the Taub Center for Social Policy Studies in Israel. Many pregnant women opt to take other additives such as Omega-3 and multivitamins, which can add hundreds of shekels to the bill.
Expensive tests
These aren't the only expenses associated with pregnancy. Even though basic medical checkups are covered under Israel's Health Law, the health maintenance organizations issue formal recommendations for additional tests that aren't subsided and require expenditures that can reach thousands of shekels. These include screening tests that can detect developmental problems such as Down syndrome.
Another financial problem arises when there are suspected complications during pregnancy, which can entail further expensive tests. Most people join insurance plans which cover additional medical services associated with their HMO, but not all women living in poverty have such insurance.
"I don't have a bank account, so I don't have additional insurance," said Sigawi. "I didn't have many tests during my pregnancies, since each appointment cost 32 shekels ($9). I don't have money for that. It doesn't sound like much but when you're in debt, finding it hard to feed four little children, you forgo these tests."
The study reveals that families in the two lowest income deciles, which are below the poverty line, have to forgo fruit, vegetables, milk and eggs – which are essential for proper nutrition, especially for pregnant women. The study determined that the average per capita outlay for proper nutrition is about 800 shekels a month. But among families in the lowest decile, the per capita outlay is only 470 shekels a month.
Many studies in Israel and abroad have shown that a pregnant woman's nutrition has a major impact on her unborn baby. Various levels of nutritional insufficiency have varying impact on the development of the fetus, including the brain. Such insufficiencies can impair cognitive development, sometimes irreversibly so.
The Health Ministry's recommendations warn of the risks of going without the recommended nutritional additives during pregnancy. "Lack of iron can cause anemia in the woman and weakness, headaches, respiratory difficulty and rapid heartbeat." The ministry's recommendation for pregnant women to take folic acid states that it "significantly reduces the risk of defects in the nervous system."
"The woman's nutritional status before and during pregnancy are critical for the development of the fetus. It impacts the mother's risk of diabetes and toxemia and the risk to the fetus of birth defects and illness, obesity and diabetes in adulthood," says the chief nutritionist of the National Council for Food Security, Dorit Adler. "Children who grow up in families with food insecurity have a lesser chance of success in school and of breaking out of the cycle of poverty."
According to a study among women from southern cities by social work students at Ben-Gurion University of the Negev, "food insecurity among pregnant women is a social problem with unique and serious consequences compared to food insecurity in the population in general, because of the effects of food insecurity on the physical, emotional and cognitive development of the fetus."
The social empowerment NGO Yedid has been active in providing nutritional security for more than a decade, promoting several changes in legislation such as the law regulating the provision of hot meals to schoolchildren and the establishment of the National Nutritional Security Council.
In recent months Yedid has been active in bringing about policy changes regarding nutritional insecurity among pregnant women living in poverty. This follows many appeals it received, as well as an understanding that this area has not received adequate systemic attention. The NGO is trying to change the law, and recently sent letters to Minister of Social Affairs Haim Katz and Health Minister Yaakov Litzman, proposing that every pregnant woman whose income falls below the average wage receives a special array of medical and nutritional services fully funded by the state.
"In most cases it's easy to locate and identify women who are pregnant and who suffer from inadequate nutrition and medical care, by performing simple procedures such as testing for anemia," wrote the deputy director of Yedid Ran Melamed. "This is usually not done since these women aren't on any plan or because of costs they cannot afford."
Yedid has proposed several solutions, including a government pronouncement that every pregnant woman receiving basic or disability allowance, or whose family income is under the national average, will be entitled to a basket of medical services and nutritional provisions at the state's expense. Another suggestion is to establish a joint unit of the social affairs and health ministries that would concentrate the treatment of pregnant and poor women under one roof.
American model
In contrast to the neglect of this population in Israel, the United States has a program called Women, Infants and Children, which has been running since 1973, dedicated to the treatment of women, infants and children who are nutritionally insecure. Attention is given to their unique needs, with appropriate food provided, as well as guidance and counselling aimed at helping them escape the cycle of poverty.
The program provides these women and children with supplementary food, and directs them to health, education and nutritional guidance services at clinics run by WIC. They are also directed to welfare and other social services. By 2013, this program had assisted 8.6 million participants.
"The situation in Israel can only be described as a systemic failure and a shirking of responsibility, caused by government policies," says Dr. Roni Kaufman from the department of social work at Ben-Gurion University, who has studied the issue. "Even though everyone knows that pregnant women and infants are the population at the highest risk, there is no systemic response to the problem. The paradox of nutritional insecurity is that the younger the age of the child the more severe the problem, impacting its chances of succeeding in life."
Kaufman says that "the problem is twice as severe in Israel as in the U.S., which is less welfare- and social-oriented. We have this problem of nutritional insecurity, well known and defined by the authorities, but it's ignored, with no one taking responsibility for it. The U.S. has problems of hunger and food insecurity, but at least there they are addressing them."
Click the alert icon to follow topics:
ICYMI
Ken Burns' Brilliant 'The U.S. and the Holocaust' Has Only One Problem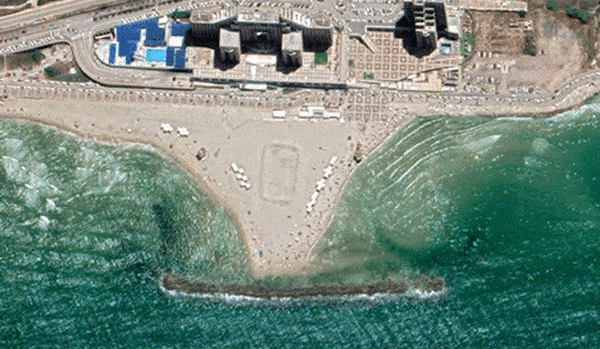 Facing Rapid Rise in Sea Levels, Israel Could Lose Large Parts of Its Coastline by 2050
As Israel Reins in Its Cyberarms Industry, an Ex-intel Officer Is Building a New Empire
How the Queen's Death Changes British Jewry's Most Distinctive Prayer
Chile Community Leaders 'Horrified' by Treatment of Israeli Envoy
Over 120 Countries, but Never Israel: Queen Elizabeth II's Unofficial Boycott