Netanyahu Favors Unilateral Steps in the West Bank? Israelis Know Better Than to Believe Him
Still, it is not unlikely that the prime minister's verbal oscillations are part of a multi-stage scheme to prepare the ground for the co-option of Zionist Union into the government.
Illustration by Amos Biderman.
Credit: Illustration
If it hadn't come from Benjamin Netanyahu, it's likely the prime minister's comment in Washington about the feasibility of a unilateral move in the West Bank would have stirred a furor in Israel. But we're used to his random leftish sputtering: It's no more than a desire to please his audience. If anyone was taken aback by this past Tuesday's remark, the denial the next day surprised no one. It only illustrated for the umpteenth time why the majority of the Israeli public and most world leaders take what he says with little more than a grain of salt.
Education Minister Naftali Bennett didn't take it very seriously either, but he wouldn't pass up the chance to stick it to Netanyahu as part of their unavoidable battle for the same constituency. Bennett issued a caustic statement declaring Netanyahu's comment to be a "grievous mistake," indirectly claiming that it abetted terrorism. He later ordered two members of his Habayit Hayehudi faction to leave the Knesset chamber during a vote on a private member's bill – looking to limit the number of cases a social worker can handle at any one time – submitted by opposition member MK Meir Cohen (Yesh Atid).
The bill passed with a majority of two, and Yesh Atid leader Yair Lapid and his cohorts celebrated as if they'd just been informed their party had won 40 seats in an election. The Bennett move, coming exactly a week before the Knesset votes on the state budget, was effective. Netanyahu quickly issued a statement saying he was not talking about handing over territories but about unilateral security measures for the good of Israel. Bennett loved it. As the country's educator-in-chief, he tweeted, "A worthy clarification." Ariel Sharon would have said, "We explained it to him in a way he would understand."
Still, we can't ignore Netanyahu's many unusual statements of late. A month ago, in a security cabinet meeting, he reflected aloud about whether it was time to implement a different policy regarding the neighborhoods of East Jerusalem, and to deprive the residents there of their blue (Israeli) ID cards. That would mean the city's de facto partition.
This week, during a photo op with President Barack Obama, Netanyahu declared that he remains committed to the two-state solution. Obama, long since weary of the pronouncements of this undesirable, unloved guest, didn't bat an eyelash. Afterward came the comment about the unilateral steps. Netanyahu also repeated his bizarre boast that in his years as prime minister, he did less building in the territories than his predecessors. The moderation attack suffered by Netanyahu also encompassed the Israeli domestic scene. Speaking to the Jewish Federations of North America's General Assembly, he stated he would introduce a new and sympathetic policy toward all streams of religious Judaism, including the Masorti (Conservative) and Reform movements. That drew applause in the hall, but the ultra-Orthodox (or Haredi) parties in the coalition back home – Netanyahu's vaunted natural allies – gritted their teeth.
We know Netanyahu is a person of words, which, more often than not, are a substitute for action. Or for nonaction: On the way to implementation, they get bogged down and disappear.
What all these statements have in common is that the hard, deep right doesn't like them. Despite the domestic inconvenience, Netanyahu spoke them; in English, true, and thousands of miles from home, but still. A primeval, childish desire to please his audience? That could be a partial explanation, but insufficient. The question is, what else is hiding behind the words?
Safe haven
Some might believe the prime minister has reached the conclusion that, sometime before his fourth potential reelection, he must reinvent himself to some extent. We've seen where his seven-year "conflict management" has led us: a mini-intifada of knifings by schoolchildren and car-ramming attacks, and to Europe getting so fed up with the settlements that it will henceforth label their products with a mark of ignominy.
Maybe, of all things, he wants to give the nation some hope? Something refreshing, beyond the gloomy predictions about Islamic State and sowing fear of a new Holocaust courtesy of Iran. Hope is usually a dirty word in Netanyahu's lexicon – the haven of weak, wimpy, conciliatory leaders. He is, after all, Churchill. All he has to offer is blood, sweat and tears.
Reader, it worked. Time after time, the tactic of apocalypse now – and if not now, then tomorrow; and if not tomorrow, the day after – landed him in the prime minister's seat. Today, however, amid the wave of terrorism, Netanyahu understands that increasing numbers of Israelis believe the time for action and change has arrived.
Taking action is complicated, but in the meantime there are words. To avoid appearing dogmatic to the Americans, he ponders out loud about a unilateral move. But Netanyahu and the right wing is a winning formula. In the last election, if he hadn't swerved sharply to the right in the last week of the campaign and taken a third of Habayit Hayehudi's votes, it's doubtful he would have been reelected. He won't forgo the right-wing base in favor of the center-left and a super-risky political adventure that could leave him a loser on all sides.
An alternative explanation is that his verbal oscillations are part of a multi-stage scheme to prepare the ground for the co-option of Zionist Union into the government, after the state budget passes next Thursday (assuming it does). In this scenario, Netanyahu is aiming to create a critical mass – initially verbal and then in deeds, that will lead to the formation of a broad-based government that will extricate him from the 61-59 majority mess that inflicted another defeat on him this week, and which will take him safely to the end of the present term. His meeting with U.S. Secretary of State John Kerry, in which ideas to advance the peace process were discussed, and the visit next week of Kerry's special peace envoy to Jerusalem and Ramallah, might confirm this theory, unlikely as it sounds.
Remorse code
Ten days after the affair of the self-styled satirist Dr. Ran Baratz – Netanyahu's candidate to be his top media adviser – hit our screens, it's still there. Contrary to common sense and the basic good judgment expected of a leader, Netanyahu did not take advantage of that period to signal Baratz to withdraw his candidacy. He did not end the farce immediately, before leaving for Washington, which would have spared him a reprimand from U.S. Vice President Joe Biden ("Period! Period! Period!" as Biden told the Union for Reform Judaism's biennial conference last weekend). He preferred to postpone the decision until after his return. Deferment is his way of life.
The fact is that there is a reason, unknown to the public, that induced Netanyahu not only to leave the appointment intact, but to publicly contradict a U.S. State Department announcement to the effect that he told Kerry he would reconsider the whole matter. The prevailing view in the political arena is that Netanyahu would have unhesitatingly sacrificed Baratz before heading for the White House – if it had been up to him alone. There are, apparently, close and powerful actors, or actresses, who have vetoed the appointment's cancellation, at least of this writing.
An indication of this is that Baratz wrote the last of his series of Facebook posts that mocked the custom of President Reuven Rivlin and his wife to fly low cost (and recommended that Rivlin be dispatched via paraglider to ISIS in Syria – why, we have nothing less than a new Jonathan Swift here!) after he'd already been interviewed for the job, a few days before the official announcement was made.
It's well-known in Netanyahu's kingdom that certain job appointments have to obtain the approval of Mrs. Netanyahu, too. Correction: get her approval in advance. Apparently – and this is only conjecture – Baratz and the PM's wife met for a chat. From her, he learned who her bitter, despised enemies are – those whose simplicity of style is gaining them public affection, whereas she and her hubby, with their imperial manners, are stoned and reviled, tarred and feathered before being dragged through the streets. To curry favor with her and flatter her, or as a tribute before taking over officially, Baratz posted the contemptuous attack on the president.
Rivlin encountered the Netanyahus at the beginning of last week at the funeral of former president Yitzhak Navon. He did not exchange a word or shake hands with them. Eyewitnesses say that Sara Netanyahu's hand, extended, remained in the air, shamed. Circles close to the president said this week that if Baratz is not appointed in the end, it will not be because of what he wrote about Rivlin, but despite what he wrote.
The Baratz affair is the latest episode in the long, labyrinthine, sometimes tragic, sometimes comic and mostly unbelievable relations between the president and prime minister. It started when Rivlin was removed as Knesset Speaker after the 2013 election. It continued in the frenetic obsession that seized the Netanyahus in the race for the presidency 18 months ago. Netanyahu wanted to eliminate the institution of the presidency just to prevent Rivlin from setting foot in the official residence. He pressed Shimon Peres to extend his term by a year, even though that was both constitutionally and politically impossible. His frantic search for alternative candidates continued until a minute before the midnight deadline for submissions.
One morning last summer, Netanyahu decided to cancel his regular meetings with the president, after reading interviews in which Rivlin had the audacity to say the prime minister should treat the Americans with greater circumspection and respect. Two months later, Netanyahu was remorseful and sought to patch things up with Rivlin and renew the meetings. He's the remorseful type.
This week in Washington, he expressed, not for the first time, remorse over his March remark about the Arabs flocking to the polling stations in their droves. People who visited the President's Residence this week formed the impression – at their own risk – that if Netanyahu doesn't do the right thing and show remorse for naming Baratz and cancel the appointment, then as far as the president is concerned, all his expressions of remorse will not be enough, and he would be better off keeping them to himself.
Guess who stayed away
On Wednesday, the last day of Netanyahu's Washington visit, there was some free time. On the occasion of Veterans Day, he and Sara – in jeans and blazers – visited Mount Vernon, the estate of George Washington. They paid their respects to America's first president, stood at attention by his tomb and breathed in the cool rural air.
Just then, an hour's flight away, others were paying their respects to someone else. At United Nations headquarters in New York, a ceremony was held marking the 40th anniversary of the historic and iconic speech by Chaim Herzog, Israel's UN ambassador and later president, in which he tore up General Assembly Resolution 3379, which declared Zionism racist.
Secretary of State Kerry came to New York especially for the event and delivered a speech that was very sympathetic to Israel and Zionism. UN Secretary-General Ban Ki-moon took part and spoke, alongside the U.S. and Israeli ambassadors to the world body – and, of course, Chaim's son, MK Isaac Herzog (Zionist Union).
Let's return to Netanyahu. He is not only Israel's prime minister, he is also its foreign minister. He himself was an admired ambassador to the UN. And he was just around the corner. He had a private plane at his disposal, a spacious El Al Boeing. But he was a no-show.
In fact, he was invited to the ceremony more than a month ago, when the dates of his Washington visit were already known. The prime minister's bureau confirmed his attendance. He even requested that the ceremony be postponed by a day – from November 10, the date of the original speech, to the 11th. The Israeli UN delegation worked hard to get the event rescheduled and reinvited the distinguished guests, all for the prime minister's convenience.
Two weeks ago, the PM's office announced that Netanyahu would not attend. Why? Scheduling reasons. What reasons, someone asked. The bureau declined to say. The same secrecy shrouded the official itinerary that was distributed to the media. From 5:30 P.M. until 1 A.M., the flight departure time, the itinerary was empty of commitments. The New York ceremony began at 6 P.M.
Herzog Jr. was deeply disappointed to learn that Netanyahu was skipping the event. Despite the personal tension between them, he very much wanted Netanyahu to be present, in order to ratchet up the event's importance. He didn't care that the media would focus mainly on Netanyahu and Kerry. For the sake of the memory of his father, whom he reveres, Herzog was ready to take a back seat.
The sudden cancellation occurred very close to the 20th anniversary of the assassination of Yitzhak Rabin. In the solemn Knesset session to mark the day, Herzog tore Netanyahu to pieces in a scathing speech such as no opposition leader ever delivered on a state occasion. There were some who suspected that Netanyahu wanted to take revenge on Herzog by canceling his attendance at the New York ceremony. As far as is known, the announcement of the cancellation was made two days before the Rabin anniversary, though Netanyahu told people, both before and after Herzog's speech, that he did not intend to show respect to Herzog, who had also attacked him harshly in his speech opening the Knesset's winter session, a month earlier.
So, either this was a display of petty political revenge, or, Netanyahu simply preferred spending quality time with the missus in the American countryside, far from the madding crowd, to attending an Israeli-Zionist event that the U.S. secretary of state deemed sufficiently important to clear his schedule for. Apparently Kerry's mental age doesn't exceed that of a 12-year-old, as Baratz put it, otherwise there's no explaining it.
Click the alert icon to follow topics:
ICYMI
Ken Burns' Brilliant 'The U.S. and the Holocaust' Has Only One Problem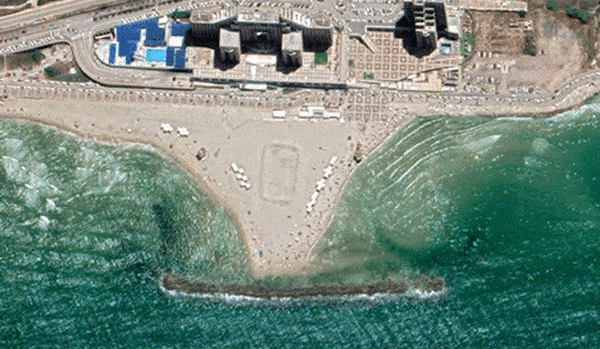 Facing Rapid Rise in Sea Levels, Israel Could Lose Large Parts of Its Coastline by 2050
Lapid to Haaretz: 'I Have Learned to Respect the Left'
The Mossad's Fateful 48 Hours Before the Yom Kippur War
As Israel Reins in Its Cyberarms Industry, an Ex-intel Officer Is Building a New Empire
How the Queen's Death Changes British Jewry's Most Distinctive Prayer