When I Became a Little Version of Bibi
People born in the Western liberal tradition like to think it's never too late. But sometimes it is too late, and the proof is in a drawer in my mother's house.
Illustration: Roei Regev
Credit: Illustration
1. Eilam, I said to my year-old son as he ate corn on the cob and a golden ray of October sun illuminated them both. Eilam, look at me for a minute, we have to think about how to get out of this country. He went on eating with the complacent abandon of someone who doesn't grasp the situation. People who don't grasp the situation must be really happy, I thought. Want some grapes?
He took a few grapes with his small, clumsy fingers and stuffed them all into his mouth. Take one grape, I said, educating him, and finish it. Then take another one. He paid no attention to what I said. He took a handful, pushed them into his mouth and gorged on them in utter seriousness. This is cuteness past anything in this whole world, I thought. Mommy is going to eat you up, I warned him, and then ate his tummy. He laughed. I have to preserve that laugh, I thought. I am the preserver of laughter.
Opposite the balcony on which we were sitting is a huge tree, which is the main reason we rented this apartment. It's a green pine tree that sends long fingers into the sky, sways in the wind and looks like an upside-down, frilly chandelier. Look at the sky – I pointed to the clouds for Eilam – look how beautiful it is. The sky really was gorgeous that day, very blue, with shreds of clouds scattered across it like crushed snow. He lifted up his sweet head and looked.
What a screwed-up world, where will we go to from here, I thought. You see, I said to Eilam, who was eating more grapes, we are too transitory. The trees will remain here after us, and the stones, too, but we still have the pretension to make claims of the earth. Eilam gazed with interest at the palm of his hand, with which he held the corncob. Mommy is thinking unacceptable thoughts, I told him. He threw the corn at me: bull's eye.
2. My grandfather always kept a thick packet of letters in a bedroom drawer. Every once in a while he would take out the pages and clasp them – stained pages, yellowed with age, written in German in a lovely script with a blue pen. His eyes would flood with tears as he read them, fat tears that rolled down his guilty face, because they were letters he had received from his mother and his father and his siblings, begging him to rescue them from Germany and get them a passport to Palestine. He failed in that holy mission; they all died. I'm writing "died," because it is inconceivable to me that they were murdered, and I'm writing "failed," though my grandfather undoubtedly felt as though he had murdered them a little himself. Those letters are their last faint echo.
Since my grandfather died, my mother has kept the letters in a bedroom drawer. Is that my blood heritage, I wonder, the horror of being too late? The letters, which no one can read now, because we don't know German, are the painful nocturnal animals that lurk at the lowest place of my lower depths. I never think about them in full awareness but they are close to me in other ways. Because of the letters I am obliged to ask: How does one know that the time has come? When is it already too late?
"It's never too late!" is a formative ethos of American culture. Everyone who was born into the Western liberal culture likes to think that it's never too late. I like to think so, too, and I live my life as though opportunities will always abound. But that's wrong. There is such a thing as too late, and the proof lies in the drawer in my mother's house.
3. Not so long ago, I went through a period in which I wanted to sell Israel to friends who had left the country, or at least to uphold its honor. I remember that a good friend who had gone to New York to pursue his studies came to Israel during summer vacation. We met one night on the promenade by the sea in Tel Aviv, and I suddenly grasped that the process of is mental emigration from here was in the final stages. He walked by my side wearing a non-Israeli sweatshirt in gray and purple, which had an aura of New York store shelves about it and suited him splendidly.
He said what Israelis who travel outside Israel generally say: that it is extremely unpleasant here, so much violence and vulgarity in the people, so much aggressiveness, everything is terribly expensive and it's impossible to live like that. He told me that there is really nothing for him here and that the girls in New York are also the sexiest. He then told me about an acquaintance of his, someone far from brilliant, who received an offer to join the faculty of Tel Aviv University.
I remember that we deplored the Israelis' incessant salivating over the United States. As though everyone who goes there has accomplished something. We laughed at that provincial insecurity. He'd known all of that before he went. He knew that all his lecturers had come back from there and had wondered already then why it has to be that way. And now he had become one of them – only he doesn't want to come back.
We strolled along the promenade. The sea surged and heaved and crashed in our ears with inordinate noise. I wanted the boardwalk to look tidy and clean for his new New York eyes, which found Israel so wanting. I wanted the Arabs and the religious types who packed the park to speak quietly and stop grilling so much meat. I was a little version of Bibi Netanyahu, thinking that without both groups, the beach would look positively attractive. I was pleased that an ice-cream van came by at one point – I ran to it and acted out the Israeliness of the sea-and-ice-cream-van, as though everything were hunky-dory here.
Really, what else does a person need, he said, and I felt happy. I wanted him to see how much he would lose by choosing New York over Tel Aviv, but through it all I experienced a wave of loathing for this place. I hated the promenade and the violent bike lanes and the ridiculous bike traffic lights and the exercise devices installed along the way with the real purpose of letting people vent their rage over the life here.
I wanted to invent a new promenade, without the sad horse that was pulling a carriage of tourist families on holiday. The horse buckled under the strain and was bruised and barely carried itself. I think that this is what hurt most that night: the horse could barely move and everyone could see that. It had no pride left.
4. "64 Reasons to Stay in Israel" – that's the title of a list published on a website written by and intended for teenagers. I ran across the list, because I am looking for reasons to stay here, besides the climate. I need to understand something important about why one should stay in Israel, for myself and for Eilam.
The list was drawn up by a girl, who explained that she had compiled it because it bugged her that friends of hers were talking about leaving the country. Among the reasons to stay she wrote: "Because we don't have curfew; when there is a war we are all united; because it is very hard to obtain citizenship in other places; because Israel is the only place where you can drive a tank at the age of 18; because only in Israel we're all brothers." And she also writes: "Because the Land of Israel is beautiful and flourishing; because the climate is pleasant in every season and because there is no place in the world like the promenade in Tel Aviv."
SUBSCRIBERS JOIN THE CONVERSATION FASTER
Automatic approval of subscriber comments.

NOW: 40% OFF
ICYMI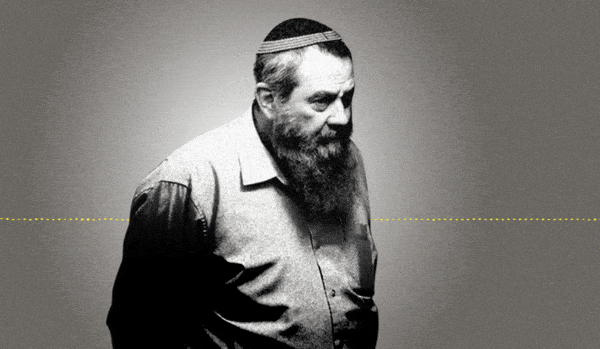 Jewish Law Above All: Recordings Reveal Far-right MK's Plan to Turn Israel Into Theocracy
Why I'm Turning My Back on My Jewish Identity
Down and Out: Why These New Immigrants Ended Up Leaving Israel
The Reality Behind 'The White Lotus' Sex Work Fantasy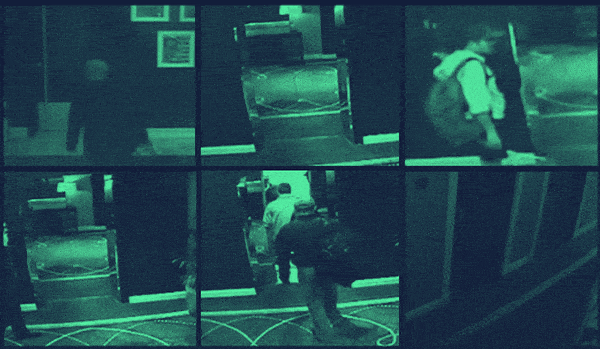 This 'Dystopian' Cyber Firm Could Have Saved Mossad Assassins From Exposure
Comeback Kid: How Netanyahu Took Back Power After 18 Months in Exile