Analysis |
Be'er Sheva Attack Indicates Calm Is Still Far Away
If instead of lone wolves, organized cells have begun to carry out attacks against Israelis, it's a whole new ballgame.
Israeli police stand by the shrouded body of Palestinian attacker in Beersheba, Israel, Sunday, Oct. 18, 2015.
Credit: AP
Sunday night's shooting attack at the central bus station in Be'er Sheva, like last week's attack on a bus in Jerusalem and a predawn shooting attack in the Qalandiyah refugee camp, reflects the return of firearms to the terrorist picture, dominated until now by stabbings. It also may have been a more carefully planned attack than its predecessors. The incident that began the current wave of terror, the murder of Eitam and Na'ama Henkin near Nablus on October 1, was a shooting attack planned and executed by a Hamas cell. But since then, most of the attacks have been committed by individuals acting on their own.
Preliminary and partial information from the Be'er Sheva attack indicates that the terrorist was armed with a handgun and a knife. Like the terrorists in several other recent attacks, he stabbed a soldier and then grabbed his rifle. But unlike those previous assailants, he also knew how to use it.
The subsequent investigation will have to determine whether anyone prepared him for the attack, drove him to Be'er Sheva or supplied his pistol.
This attack didn't require the same complex planning as the suicide bombings of the second intifada, but it may be the work of a more organized cell than other attacks of the past few weeks. Over time, such cells can do more harm than lone stabbers can. But their preparations also leave a clearer intelligence "signature," increasing the likelihood that they'll be caught before striking.
Only about two hours after the attack did it become clear that there was only one terrorist rather than two, and that civilians and security personnel had wounded and killed an African national whom they mistakenly suspected of being a second terrorist. The blows he suffered, and the efforts to prevent an ambulance crew from treating him, attest to the panic infecting the public. This incident reflects a serious loss of control, and Israel's critics will undoubtedly present it as proof that Israelis are racist.
What's liable to happen next is what the defense establishment has been predicting for the past several days: Organized cells, perhaps affiliated with terrorist organizations, will join the lone stabbers. There are plenty of weapons in the West Bank aside from those belonging to the Palestinian Authority security services.
Most are held by the Tanzim, the armed wing of the PA's ruling Fatah movement. But there are also presumably armed Hamas cells that have been keeping a low profile until recently. Saleh Aruri, who runs Hamas' West Bank terror cells from Turkey, will surely invest significant effort now in fomenting additional attacks.
But it's also worth paying attention to the escalating rhetoric by PA and Fatah officials as the number of Palestinian fatalities rises. The defense establishment's assessment — that it will take a relatively long time to restore calm, and that security coordination with the PA has already suffered a significant blow — is now receiving confirmation from the Palestinian media.
Some of the opinion pieces published recently in papers affiliated with the PA show that despite the efforts the PA security services are making to contain the situation, the PA leadership isn't necessarily interested in restoring the status quo ante. These columns, whose lockstep tone may indicate that they're echoing talking points from Ramallah, all argue that the rules of the game have changed, and it's impossible to return to the relative quiet and the close Israeli-Palestinian security coordination that prevailed until early October.
These pundits base themselves on, among other things, PA President Mahmoud Abbas' address at the United Nations last month. In retrospect, it seems his speech reflected not only despair at the fruitless peace process, but also a passing of the baton to the younger generation and its moves on the ground.
For decades now, there has been a vast gap between how Israel defines violence and how the Palestinians do. Israel views every thrown rock as life-threatening violence and every stabbing as a terror attack. But even the PA and Fatah, which represent the more moderate Palestinian camp, frequently justify violence against soldiers and settlers and define what they see as a justified "popular struggle" to include rock-throwing, firebombs and sometimes even stabbings. Abbas frequently voices support for "peaceful popular struggle," but never bothers defining what is and isn't legitimate in the context of this struggle.
The last few days haven't been good ones for Abbas. First came last week's speech in which he falsely accused Israel of "executing" a 13-year-old Palestinian who stabbed an Israeli of the same age. Then, on Friday, Palestinians torched Joseph's Tomb in Nablus, just as they did at the start of the second intifada in 2000; Fatah members were apparently involved. Even Abbas' promise to pay for repairs didn't help.
On the Israeli side, there was Sunday's idiotic attempt by Bratslav Hasidim to sneak into Joseph's Tomb. It took more than divine intervention to keep that irresponsible adventure from ending with some of them being kidnapped or killed.
Recent events, aided by several major Israeli media outlets, have fixed Abbas' image as a liar, in the eyes of Israelis; they are convinced that not a word he says can be believed. Over the past few days, he has been depicted here as if he were almost as bad as Yasser Arafat.
In the backdrop of all these recent events are Abbas' advanced age (he turned 80 in March), his relative physical weakness and the PA's war of succession. The anarchy in the refugee camps, with the active involvement of armed Tanzim members, isn't affected only by anger over the PA's corruption and the ongoing Israeli occupation. The pot is also being stirred by some senior Palestinian officials who see themselves as Abbas' successor.
The weakness of the PA leadership is liable to lead to new demands among the Palestinian public for a Fatah-Hamas unity government. This was last tried – and failed – more than a year ago, shortly before Hamas' abduction of three Israeli teens in June 2014 and the subsequent war in Gaza that summer.
Currently, rebellious areas of the West Bank are essentially running themselves. It's not just that the PA lacks full control over its territory. There's also no unified command behind the recent attacks and demonstrations, even though a poster was recently disseminated in Jenin in the name of this nonexistent command.
The defense establishment is trying hard to deal with the wave of terror without panicking, without a massive call-up of the reserves and without taking steps that would constitute collective punishment of residents of the West Bank and East Jerusalem. Israel's offensive moves have been few and limited, focused mainly on Arab neighborhoods of Jerusalem. The prime minister, the defense minister and senior Israel Defense Forces officers have rejected politicians' calls for a major military operation in the West Bank. Meanwhile, the relatively small number of Palestinians killed during demonstrations in the West Bank shows that the IDF Central Command was well prepared for the conflict and thoroughly understands its orders.
But all of this will hold true only for a limited time. If the attacks keep coming, or if a mass-casualty attack occurs, the government will have to change its tune, and the army and police will have to take much more aggressive measures than they have to date.
Click the alert icon to follow topics:
ICYMI
Ken Burns' Brilliant 'The U.S. and the Holocaust' Has Only One Problem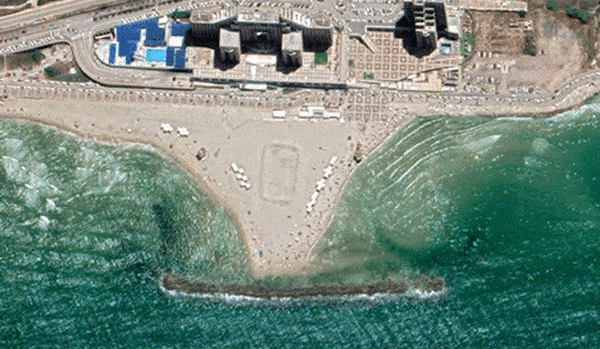 Facing Rapid Rise in Sea Levels, Israel Could Lose Large Parts of Its Coastline by 2050
As Israel Reins in Its Cyberarms Industry, an Ex-intel Officer Is Building a New Empire
How the Queen's Death Changes British Jewry's Most Distinctive Prayer
Chile Community Leaders 'Horrified' by Treatment of Israeli Envoy
Over 120 Countries, but Never Israel: Queen Elizabeth II's Unofficial Boycott