The IRA Veteran and the Daughter of a Slain MP Who Preached Peace to Israelis
'Suddenly,' Jo Berry says, 'I began to see the human face. The image of the terrorist faded and was replaced by the image of a man.'
She is the bereaved daughter of the British member of Parliament who was one of five people killed in one of the biggest terror attacks in the history of the Irish Republican Army - an attack meant to kill the prime minister at the time, Margaret Thatcher. He is the man who planted the bomb in that attack, at the Grand Hotel in Brighton in 1984, where members of the Conservative Party were gathered for a conference. He was the only person arrested and convicted, and he was sentenced to eight consecutive life terms. After 14 years in prison, he was freed, after the signing, in 1998, of the Good Friday Agreement, which brought about the release of all IRA prisoners.
Since then he has been roaming his country and the world together with the daughter of the man he murdered, attending meetings and conferences, and giving lectures. This week the two of them arrived here, too, for a lecture tour aimed at Israelis and Palestinians, during which they are presenting their extraordinary and astonishing experiences.
Jo Berry and Patrick Magee do not fall on each other's necks. Even today, nearly 30 years after the blast that killed her father, and after the hundreds of hours they have spent together since - the pair sat far apart, at opposite ends of a couch, carefully guarding their tongues. Nevertheless, the encounter with them was marked by some very special moments that were moving, nearly to the point of tears.
She is 55, London-born, the daughter of Sir Anthony Berry, a longtime Conservative MP and close associate of the late Prime Minister Edward Heath. She is more open and emotional than her co-lecturer. As a former flower child who spent a good part of her life in India, she is very spiritual and does meditation. And still grieves over the murder of her father.
Magee is far more closed, rigid, inscrutable. He is a stocky and bearded man, the son of a shipyard worker, a Belfast native who was raised in England but speaks with a heavy Irish brogue. He says he joined the IRA in his youth out of a profound sense of duty, to help bring about his people's liberation from the British occupation. He is 61.
Last Saturday I listened to their lecture before the Israeli members of the Parents Circle Families Forum, a grass-roots organization of bereaved Israelis and Palestinians who seek reconciliation; in mid-week I met with them for a lengthy conversation at the apartment of a Forum activist, Robi Damelin.
On October 12, 1984, Jo heard on the news that a bomb had exploded at the Conservatives convention in Brighton. It did not occur to her that her father might have been hurt. A few hours later, her brother telephoned and reported that their stepmother had been injured in the attack. By evening, word reached her that five people had been killed, among them her father, the only MP among the dead.
The man who planted the bomb, Pat Magee, said this week that from the standpoint of his organization, the attack was still deemed a success, even though they did not kill as many as they had planned. In "The Iron Lady," the 2011 film about Margaret Thatcher's life, starring Meryl Streep, that attack - the handiwork of Pat who was sitting across from me - is chillingly depicted.
Any attempt to pry from him details about his planning and his accomplices, who were never caught, meets with silence. Even today he will not discuss any military and operational details of IRA activities.
"The operation in Brighton was part of a campaign. We came to the conclusion that if we wanted Britain to notice us, the only way open to us passed through the military struggle. In terms of its effect, that one bomb in England was equivalent to 100 bombs in Northern Ireland."
Pat was 33 at the time, with two and a half years of administrative detention and a period of hiding out as a fugitive behind him. He says that even if he had been captured before Brighton, he would have been sentenced to 20 years in prison; he doesn't specify for what. "I was on the front lines," he says laconically.
About eight months after the Brighton attack, he was arrested in Glasgow. His much-covered trial at the Old Bailey went on for six weeks, and he was sentenced to consecutive life sentences - five for the people he killed and another three for his other activities. His sentence was ultimately commuted to 50 years, but then he was released early.
Jo did not attend the trial. She says she was not interested. Nor did she take an interest in the severity of the sentence. She says she felt no sense of vengeance whatsoever. Instead she traveled to Northern Ireland, met with members of the political arm of the struggle, Sinn Fein, and tried to understand the plight of the Catholics living under British occupation, and the motives of her father's killer.
Since she had no faith in the British justice system, she says she was not even convinced that the man who had been arrested was indeed the man who planted the bomb. Pat never confessed to it in court, because he did not (and still does not ) view his deed as a crime per se, nor did he ever deny his involvement in the Brighton incident.
Jo had identified with the extended hunger strike of IRA prisoners in 1981, and was horrified by every additional terror attack - on both sides. Even when Pat was released from prison, she did not feel anything, she explains. A few months later, during a family picnic, she says she was overcome by emotion and decided she wanted to meet Pat.
They met for the first time on November 24, 2000, at a Dublin apartment. Both attest to having been very anxious. Jo adds that she was scared. They shook hands and sat down. Over the next three hours it was Pat who did most of the talking. He tried to explain to Jo what his motives had been, tried to place his action in the right political context, tried to explain that he did not see before him the images of his victims.
Occasionally, Jo says, she heard voices in her mind, saying: "What the hell are you doing with the man who killed your father? He is justifying the killing." She was certain she would never see Pat again.
Jo: "I had previously met a lot of people who knew him and they told me that he was an intelligent man but he was in favor of violence. They told me he had no need at all to meet me, that it was only I who needed to meet him. And then all of a sudden everything changed. Suddenly, I began to see the human face before me. The image of the terrorist faded away and was replaced by the image of a man."
Pat: "It disarmed me. Suddenly I felt she was listening to me. That she cared about me. As a Republican, I wasn't accustomed to being listened to. So this changed me greatly. It took me a long time to realize that."
Jo recalls that Pat rubbed his eyes and said to her: "I don't know who I am anymore. I want to hear your anger, I want to help you." She said to him: "Lucky it's you." And then, she recalls, she grew alarmed: "That was a scary moment for me, it was new territory I wasn't familiar with and wasn't prepared for. I wanted to run away."
By then it was clear they would meet again. Before they parted, Pat also told her: "I am sorry I killed your father." In the end they both went their separate ways emotionally and mentally drained - but met again two weeks later. This time the BBC began to document their meetings, in the form of a 2001 film called "Facing the Enemy."
Now the two define themselves as friends: "I care about him, I worry about him. I thank him for opening the door to me. He helped me get back to my humanity. It is not self-evident and it might yet stop between us. At one conference, I felt that he was justifying what he did too much. I asked him to stop and he ignored me. After that we disengaged for a while," Jo says, adding that she still gives him "a hard time."
The sometimes stormy confrontations between them continued this week in Israel, at an East Jerusalem restaurant in the dark of night, following one of their public appearances. Was the struggle worthwhile? I asked Pat. "It's hard to justify years of sacrifice and bloodshed. I am very aware of the killing and the grief I caused, but I do not see that there was another way before us. I can't go back 30 years and tell you whether I would do it over again. I am 61. This was not the life I wished for myself when I was young. But I had no choice. I wanted to be a part of the struggle. We had an oppressed and occupied community in Northern Ireland and for me it was obvious that I must join the IRA.
"That is precisely the conflict of my life: Between the regret for the victims and the thought that there was no choice. Violence should be the last resort, but there are governments for which it is actually the first. We are looking from the wrong side of the telescope - you have to focus on those who have power and use it unnecessarily."
Jo: "I think there are many ways to wage a struggle, and that violence doesn't work. Anything that is achieved by violence leaves a very harsh legacy. But I understand why he employed it. He felt he had no other means. I am sure that if he had had other means at his disposal, he would have used them."
And then silence reigned in the room. To me, it seemed oppressive.
Click the alert icon to follow topics:
ICYMI
Ken Burns' Brilliant 'The U.S. and the Holocaust' Has Only One Problem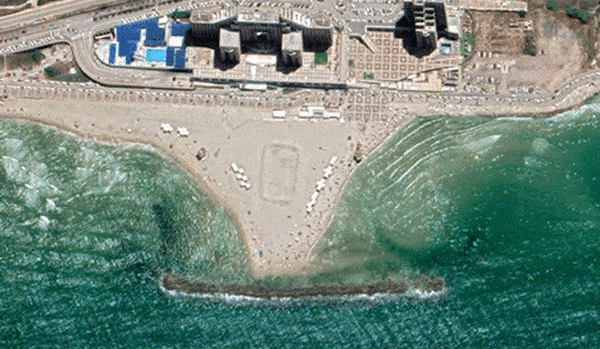 Facing Rapid Rise in Sea Levels, Israel Could Lose Large Parts of Its Coastline by 2050
Lapid to Haaretz: 'I Have Learned to Respect the Left'
The Mossad's Fateful 48 Hours Before the Yom Kippur War
As Israel Reins in Its Cyberarms Industry, an Ex-intel Officer Is Building a New Empire
How the Queen's Death Changes British Jewry's Most Distinctive Prayer