Your Guide to Tel Aviv's Hottest Food Area
Levinsky Market in southern Tel Aviv has become an incredibly popular spot for foodies
Small and pleasant Yemenite restaurant Salouf and Sons.
Credit: Tomer Appelbaum
South Tel Aviv's Levinsky Market was never a conventional market with stalls and vendors. Ever since it was established in the 1920s by Jewish migrants from Thessaloniki, it was always a street that boasted storekeepers selling raw ingredients, vegetables and spices. In recent years, though, it has undergone a transformation, with many attractive restaurants and eateries replacing the stores.
The process was accelerated two years ago when the municipality pedestrianized the street and turned it a kind of vehicle-less street mall. The offerings are manifold, bewildering and spread over several adjacent streets (in addition to Levinsky Street itself). That's why Haaretz has compiled this ultimate guide on everything tasty Levinsky Market has to offer.
We have tried to avoid the large chains that also operate here such as Golda Ice Cream and Hummus Eliyahu, in order to focus on the market's unique attractions...
Ouzeria
This restaurant by chef Avivit Priel Avichai is one of the most joyful and popular spots in the market. The food mostly gravitates around Greece, albeit with nods to other Mediterranean cuisines, and the atmosphere is always happy and lighthearted – with the strong possibility of turning particularly boisterous and festive in the evening hours. Don't miss the beetroot ravioli filled with goat cheese, the wonderful souvlaki, and the black pasta with sardines, ricotta and yellow tomatoes confit.
44 Matalon St. Tel: 03-533-0899. Noon-11 P.M. Not kosher.
Dalida
A veteran since Levinsky Market's 21st-century resurgence, Dalida has been here for over a decade. The delightful menu includes dishes that have become the stuff of legend, such as the spicy feta brulée. In the afternoon hours the place turns into Dalida Skewers (i.e., grill), under the auspices of Hamoudi Abulafia, with fantastic meat entrees in a pita or on a plate, with a tableful of salads and spreads, all at market-busting prices. They serve enormous, decadent brunches at weekends.
Across the street sits Dalida Bar – a smaller, noisier space that serves as a liquor bar with some mini, meticulously executed dishes like a tripe burekas or a rillettes sandwich with slow-cooked short ribs.
7 Zevulun St. Tel: 03-536-9627. Sun 6-10 P.M.; Mon-Thur 11 A.M.-3 P.M. and 6 P.M.-1 A.M.; Fri-Sat 11-1 A.M. Not kosher.
Fifi's Asian Food
A little Asian restaurant by chef Yifat Tevua. The menu here is particularly eclectic, featuring dishes from all over Asia: from immense bowls of ramen, chock-full of goodies, dumplings, crepes filled with pulled duck, to decadent desserts and bubble tea drinks you make for yourself. Hours and even days of service vary by the week and are fairly limited. The only way to know if the place is open, and what's available, is through the restaurant's social media pages. Start here: https://he-il.facebook.com/Fifis.Ramen.Shop
5 Zevulun St. Tel: 03-647-6363. Opening hours vary. Not kosher.
Tirza
Chef Raz Rahav's wine bar, the "little sister" to his OCD restaurant, is a less formal and far more relaxed place than the mothership down the road. It has a large wine list featuring over 200 carefully selected vintages, alongside a modest menu of small but painstakingly crafted bites. The French toast and caviar-stuffed kreplach have become something of a signature dish, alongside the bruschetta with beef tallow and dates, or the one with calves' brains. Bear in mind that you can't reserve a table and you'll need to be patient if you come in the evening and spy a long line.
3 Hahalutzim St. Sun-Thur 5-11 P.M. Not kosher.
Jonz
This bar, by the owners of the Milgo Milbar restaurant, is one of the most relaxed and laid-back in Tel Aviv-Jaffa, with pleasant sitting corners and relatively mellow jazz music. Alongside the liquor and wine, there's a short menu of light options with sausages, veggies and pickled fish, as well as pizzas by chef Moti Titman (which have become famous and a not-very-secret neighborhood secret). The brunch served on Fridays, under the moniker Café Society, has also become celebrated, requiring advance reservations (online only) weeks in advance.
13 Zevulun St. Sun-Thur/Sat 7 P.M.-1 A.M.; Fri 9 A.M.-4 P.M. Not kosher.
Khachapuri Sisters
After once residing on Nahalat Binyamin Street, right by the Carmel Market, this little Georgian restaurant (Khachapuri Ha'achayot in Hebrew) moved to Levinsky Street a few months ago. The eponymous siblings actually hail from an Iraqi-Jewish family, but one is married to a Georgian guy – which is where their love for the cuisine comes from. You can find most of the stalwarts of Caucasian cuisine here, mostly in the pastry department. The menu features all manner of khachapuri, khinkali and pelmeni dumplings, with numerous fillings (vegetarian or dairy). Some pastries come in non-gluten options, which is somewhat rare, and almost all can be purchased frozen to take home.
52 Levinsky St. Sun 11:30 A.M.-9:45 P.M.; Mon-Thur 10:30 A.M.-9:45 P.M.; Fri 9:30 A.M.-5 P.M. Kosher.
The Golden Grain (Garger Ha'zahav)
The market's hummus joint is one of its busiest eateries, and a line is to be expected at any hour. The hummus is of the airy kind, which won't weigh you down for the whole day. Plenty of fun noshes are also on offer, including falafel balls and fried cauliflower.
30 Levinsky St. Tel: 03-677-7456. Sun-Thur 10:30 A.M.-5 P.M.; Fri 10:30 A.M.-3 P.M. Kosher.
Tony and Esther
A slightly hipsterish neighborhood café, sitting in a cute passage at the end of the street, with a pleasant breeze that makes outdoor seating a pretty good option even in summertime. The menu here is eclectic, featuring dishes from all over the globe, most relatively light. We particularly liked the ikra (fish roe) spread, the Asian salad with bean sprouts and the heavily garlicked Greek fava.
39 Levinsky St. Tel: 03-528-1843. Sun-Thur 11 A.M.-midnight; Fri 9 A.M.-6 P.M.; Sat 5 P.M.-midnight. Not kosher.
Café Kaymak
Until a few years ago, Café Kaymak was almost the sole vegetarian and vegan option in the area. Over the years, more and more options arrived on the scene, but it remains one of the market's most beloved spots. The atmosphere may remind you of a trip to India – as will some of the dishes, such as the thali with lentil dahl. The menu changes often, but always includes a variety of salads, soups and home-cooked food, at particularly attractive prices.
49 Levinsky St. Tel: 03-518-5228. Opening hours: Sun-Thur 9:30 A.M.-11 P.M.; Fri 9:30 A.M.-16:30 P.M. Not kosher.
Burekas Penso
A true city institution, serving burekas for over 70 years. The burekas here are particularly plump and tasty. Don't miss the spinach and cheese one. And on the side everyone here drinks ayran – a tangy, Balkan-style yoghurt. There are also a variety of Turkish desserts on offer, and you can buy not only frozen burekas to take home but also the dough itself.
43 Levinsky St. Tel: 054-586-6366. Sun-Thur 7:30 A.M-5:30 P.M.; Fri 7 A.M.-4:30 P.M. Kosher.
Salimi
Somehow, there are three Persian restaurants in Levinsky Market: Salimi, Shamshiri and Gourmet Sabzi. Everyone has their own personal favorite, and ours is Salimi. The service here is warm, and the Persian food is truly wonderful, overflowing with greens and served in hard-to-finish portions. There is no real written menu, so it's best to ask and seek advice – and if you tell them you've never had Persian food before, you may get a little taste before you order. Don't miss the khoresh sabzi, a tangy beef stew full of herbs and Persian lemon, and of course the excellent gundi patties. The Persian rice is also first class, and you'll have to fight whoever you're sharing the dish with for the tahdig – the scorched rice from the bottom of the pot (which is, of course, the best part). Salimi is an old-school restaurant, existing here for decades, and the prices reflect that and are particularly affordable.
80 Nahalat Binyamin St. Tel: 03-518-8377. Sun-Thur Noon-6 P.M.; Fri 8 A.M.-4 P.M. Kosher.
Salouf and Sons
A small and pleasant Yemenite restaurant, this is the junior branch of the veteran Salouf Restaurant from Hatikva Market farther east. Like the mothership, you can find all the beloved dishes of southern-Arabian cuisine here. Unlike the original, though, here you can also find meat dishes, Even so, this is still a vegetarian and vegan-friendly spot. Don't miss the fantastic kubana (a fluffy, challah-like pastry), the excellent jachnun (served all week) and the excellent meat dishes served over rice.
Also 80 Nahalat Binyamin St. Tel: 03-522-1344. Sun-Thur 11 A.M.-10 P.M.; Fri 10 A.M.-4 P.M. Kosher.
Chentro
In the past two years, what started out as a stand for perfectly executed sandwiches has become a kind of wine bar with pleasant food that maintains the same level of meticulousness. The excellent sandwiches are still here and have been joined by salads, pastas, uncooked fish dishes and seafood. We are addicted to the Pavarotti sandwich, which contains, among other things, cervelat sausage, Parmesan cheese, truffle cream, artichoke spread, pesto and vegetables, as well to the fisherman's sandwich with sardines, aioli, rosemary, salsa verde and more.
30 Levinsky St. Tel: 050-977-4412. Sun-Thur 11 A.M.-11 P.M.; Fri., 9 A.M.-4:30 P.M. Not kosher.
Pimpinella
A small and jolly bar that concentrates mainly on anise beverages from around the world, and light fish and seafood dishes (though there are many vegetarian and vegan options as well). The place is a must for aficionados of arak and ouzo, as the selection of these drinks is truly dizzying. But even if you are not an anise person, the pleasant atmosphere and tasty food will be sufficient attractions. Don't miss the fish and chips – the excellent chips can also be ordered separately – or the calamari with labaneh cheese, with green beans and mint.
115 Nahalat Binyamin St. Tel: 054-709-4407. Sun-Thur 5:30 P.M.-1 A.M.; Fri. 11 A.M.-1:00 A.M. Sat 6 P.M.-1 A.M. Not kosher.
Café Levinsky 41
We can say with absolute certainty that there is no place on Earth like this coffee and beverage stand on Levinsky Street. Benny is a master of preserving and pickling vegetables and plants of all sorts, and the shelves at the tiny premises are full of varied jars – giving off the vibe of a witch's hut. Most people come here for the seltzer drinks – gazoz in Hebrew – that Benny or one of his workers concoct individually for each customer from sugars, fermentations or even flowers. You can't order a specific brew in advance, and every glass comes out uniquely. The result is a refreshing sparkling drink with unusual flavors, which also comes with a small teaspoon for eating the fruits in the glass. The coffee is also fabulous, while a small selection of cookies and the homemade marzipan are also great.
41 Levinsky St. Tel: 053-444-4557. Sun-Thur 6:30 A.M.-9 P.M.; Fri 6:30 A.M.-5 P.M. Not kosher.
Ibn Ezra
The newest place at Levinsky Market was opened by Elran Shrefler, who is responsible for the Tel Aviv branch of his father Ezra Shrefler's Azura Restaurant in Jerusalem. Here, Elran serves up a combination of homey, traditional food with sublime methods of preparation and superior ingredients, with the menu changing almost daily. The prices aren't cheap and range around the 100-shekel mark ($30), though the price includes particularly well-made and tasty appetizers (with refills). Most days there is grilled lamb kebab with cherry sauce, chicken thighs in goose fat confit and various grouper recipes. Within just a few short weeks, Ibn Ezra has become a favorite among chefs and foodies thanks mainly to Shrefler Jr., who is turning out especially tasty food.
2 Hamashbir St. Mon-Fri noon-5 P.M.
Barehov
A small gastropub that perfectly utilizes the transformation of Levinsky into a pedestrian mall, with tables filling the entire street and creating a cheerful vibe. The emphasis here is on small- and medium-sized plates of appetizers at accessible prices, which go well with alcohol (which is also reasonably priced). When was the last time you sat somewhere you could order a glass of wine for 22 shekels or gin for 28 shekels? The food menu includes appetizers for 13 shekels each, including tabbouleh salad, roasted peppers or labaneh, as well as slightly larger offerings like sandwiches, pickled fish, cauliflower shawarma and more.
33 Levinsky St. Tel: 052-834-7156. Mon-Thur, Sat. 5 P.M.-midnight; Fri. 10 A.M.-6 P.M. Not kosher.
Levinsky 53
At Dalit and Avi's tiny restaurant, you can eat the whole range of Iraqi kubbeh – in soup or fried. The soup offerings include beet kubbeh, okra kubbeh and tangy hamousta. Of course, there is also fried semolina kubbeh, potato kubbeh and, our favorite, a large, crispy rice kubbeh. There are also stuffed vegetables like vine leaves and cabbage leaves. And while there you must try the mujadara, which is full of fried onions and is crazily tasty.
53 Levinsky St. Tel: 054-750-0904. Sun-Thur 9 A.M.-5 P.M.; Fri 9 A.M.-3 P.M. Kosher.
Mati Hamekalel (Foulmouth Mati)
Mati died a while ago, but this beer joint (now managed by his son, and also known as Mati's Place) continues to be the seat of the neighborhood "parliaments" – those groups of regulars, historically men, who meet to joke around and ponder the world's problems. This place has neither glamor nor glitz, but the beer is great and cold, the herring is excellent, and sometimes there is also chopped liver or the jellied calves' feet known as p'tcha in Yiddish. This is one of the longest-established places in the market, and is the best place to have a beer and soak up a bit of the atmosphere of days gone by.
41 Matalon Street. Sun-Thur 9 A.M.-10 P.M.; Fri 7 A.M.-5 P.M. Kosher.
Lila Pizza
There are some folk who will tell you that this pizzeria offers the best pizza in town, with good reason. The Neapolitan dough is wonderful, while the pizzas themselves are original and delicious. Our favorite is the one with bacon, Tassos olives, hot peppers, maple syrup, mozzarella and Parmesan cheese. If that isn't enough, during the day there is also a terrific bakery operating here, which produces great loaves of bread and sinful baked goods – such as one with bacon and a fried egg; pigs-in-a-blanket (known as Moses in the ark in Hebrew) with pork sausages, Gouda cheese and thyme; excellent sandwiches; and slices of buttery brioche with almond cream and blueberries.
4 Merkhavya St. Tel: 03-516-8244. Sun-Thur 1 P.M.-midnight; Sat noon-midnight. Not kosher.
Victor
Victor used to be the market's most veteran and famous fishmonger. He passed away last year and where his fish shop stood, Benny Briga (of soda stand fame) has opened a small fish gastropub. The menu includes appetizers, and small- and medium-sized fish dishes, that go well with the beer – such as soused herring (maatjes) and Spanish mackerel (palmida), ikra, fried fish, fish shawarma and more things that remind people of Victor and his fish.
36 Levinsky St. Tel: 03-682-5064
Click the alert icon to follow topics:
ICYMI
Ken Burns' Brilliant 'The U.S. and the Holocaust' Has Only One Problem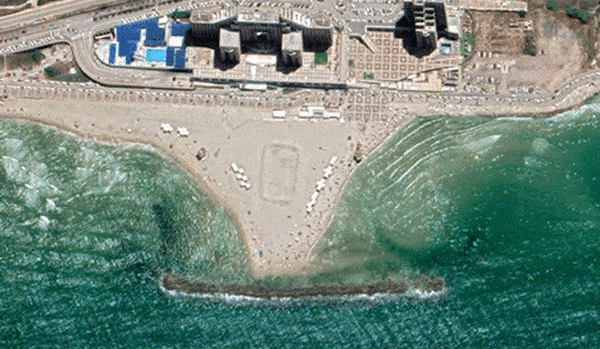 Facing Rapid Rise in Sea Levels, Israel Could Lose Large Parts of Its Coastline by 2050
As Israel Reins in Its Cyberarms Industry, an Ex-intel Officer Is Building a New Empire
How the Queen's Death Changes British Jewry's Most Distinctive Prayer
Chile Community Leaders 'Horrified' by Treatment of Israeli Envoy
Over 120 Countries, but Never Israel: Queen Elizabeth II's Unofficial Boycott