Famed Cookbook Writer Claudia Roden Shares Four Simple Passover Recipes
Roden talks about preserving the routine during an epidemic and offers beloved Passover seder recipes
Lamb dish with apricots and almonds. The meat with these slow cooked shanks is so tender you can pull it off the bone and the sauce is rich and gelatinous.
Credit: Dan Perez
This article was originally published on April 7, 2020
"I'm self-isolating in my house," Claudia Roden, 84, told me last week when I asked how she was feeling. The woman who has become a source of inspiration for multitudes of food lovers around the world continued, "I don't shop and only go out for a walk on the heath behind my house. Nobody comes into the house. My children and grandchildren leave food boxes on the doorstep and come round the back to sit in the garden three meters away from me. I wish I could go out. I miss being with friends. It is awful to think it could go on for months and months until a vaccine is found.
"But I'm not bored," says Roden. "I've been working on a book for several years on and off while spending time on other projects. Now publishers want the book soon. But writers work in isolation, so my everyday is much the same as usual. Now that I have to hand in a new book within weeks it is even an advantage."
Born in 1936, Roden grew up in Cairo in a Sephardic Jewish family whose roots lie in Aleppo and Istanbul. She studied art in Paris and London. In an effort to recapture and revive the feelings of warmth and belonging of her childhood in the cosmopolitan Levantine community, she started to collect recipes from friends. Her cookbooks – the most famous are "A Book of Middle Eastern Food" (1968) and "The Book of Jewish Food: An Odyssey from Samarkand and Vilna to the Present Day" (1997) – are based on many years of research, are widely translated and have made her a household name worldwide.
Roden, who until a month ago was a frequent traveler and lecturer, was at an international conference in Istanbul as recently as the beginning of March.
"I was speaking at the international Parabere Forum of women chefs. It was attended by chefs from 40 countries including Italians and Spaniards. Everyone was hugging and kissing."
A few days later, after returning to London, she was compelled to go into solitary isolation. The news from Italy and Spain, two countries she knows well and about which she has written cookbooks informed by a broad cultural-historical perspective, horrified and saddened her.
"But it was also heartwarming to see Italians keeping up their spirits by singing together from their balconies and windows and clapping in concert to thank their health workers." She adds that in her neighborhood, too, "there is a great feeling of community and togetherness; neighbors keep offering help."
Like most people, she says, "I would rather die than see my children and grandchildren die. If a doctor has to choose between keeping alive a young or a very old person I would naturally expect them to choose the young one. But that is a very extreme situation and I do not agree to withholding medical treatment from older people unless that is the case."
For the first time in her life, this modest and gracious woman will be holding the Passover seder alone, without family or friends.
"Food brings people together," she notes, but at present "it can only do that virtually. We haven't decided yet if we will do a virtual seder."
She recalls her childhood during World War II, "but we were safe in Egypt. I remember seder nights when people fleeing Europe were at our extended family table. They were happy events. We did not yet know the worst of what was happening. In difficult times, when so many of the good things of life are taken away, food remains as the one thing that gives comfort and pleasure. It matters more than ever."
The book she is currently working on is about her personal kitchen, "based on Mediterranean memories." She continues, "After half a century of collecting and faithfully recording traditional recipes, I have spent these last few years having little dinners round my kitchen table to find those dishes that give us the most pleasure. They are inspired by traditional dishes. You could call them my own take."
The following are a few of Claudia Roden's seder recipes.
Lamb dish with apricots and almonds
"One of the first meals I cooked for my parents and brothers when I had a home of my own was stuffed breast of lamb with apricot sauce. It was a Passover dish of the Aleppo community in Egypt. The stuffing was minced beef and rice (the Sephardim ate rice during Passover). I would not think of making it now – it is too much work – but I love the combination of lamb with apricots. The meat with these slow cooked shanks is so tender you can pull it off the bone and the sauce is rich and gelatinous. The apricots almost fall apart and the almonds become soft. The mix of flavors is gentle. You can make it in advance and keep it in the fridge and remove the fat from the top of the sauce before your reheat." (Instead of lamb, beef or even poultry can be used, and with the latter the cooking time will be shorter.)
Chocolate and almond cake
Jewish chocolate cakes often have Marrano roots. Marrano Jews were involved in the early export of cocoa from Venezuela and were responsible for founding chocolate industries in Amsterdam and in France – in Bayonne and Bordeaux. This Passover cake, from a friend of my mother's, has become our family birthday cake.
Artichokes, Fava Beans and Almonds (Kharshouf bel Ful wal Loz)
The Copts of Egypt observe a long and arduous fast during Lent - El Soum el Kibir, when they abstain from every kind of animal food, such as meat, eggs, milk, butter and cheese, and eat only bread and vegetables, chiefly fava beans.
Artichoke hearts and fava beans in oil is a favorite Lenten dish, also popular with the Greeks of Egypt. These two vegetables are partnered in every Middle Eastern country and indeed all around the Mediterranean but this dish with almonds, is uncommon and particularly appealing.
You can find frozen artichoke hearts and bottoms from Egypt that are difficult to tell from fresh ones and frozen skinned broad beans in Middle Eastern stores. If your fava beans are young and tender, you do not need to skin them.
Artichokes and Preserved Lemons with Honey and Spices
This is good hot or cold, as a first course. The Moroccan play of flavors which combines preserved lemon with honey, garlic, turmeric and ginger makes this a sensational dish. I make it with the frozen Egyptian artichoke bottoms that I find in Oriental stores.
Ingredients
Artichokes and Preserved Lemons with Honey and Spices
3 garlic cloves, crushed
3 tablespoons extra virgin olive oil
1/4 –1/2 teaspoon powdered ginger
Pinch of turmeric
Juice of 1 lemon
1 1/ – 2 tablespoons liquid honey
The peel of 1 1/2 preserved lemons, cut into strips
1 pound (1 1/2 packets) frozen artichoke bottoms
Lamb dish with apricots and almonds
4 lamb shanks or ½ a lamb shoulder, boned and cut into 6 pieces
3 tablespoons sunflower or olive oil
1 large onion, cut in ½ and sliced
8 garlic cloves, peeled
2 tablespoon runny honey (orange blossom or acacia)
Juice of 1 lemon
1/2 teaspoon ground allspice
1 teaspoon ground cinnamon
1 teaspoon ground cumin
1 teaspoon ground ginger
Salt and black pepper
A pinch of chili to taste
250 grams dried apricots—a sharp natural (not sweetened) variety
100 grams blanched almonds
Chocolate and almond cake
250 grams (1/2 lb) dark bitter chocolate
6 eggs, separated
6 tablespoons sugar
100 grams ground almonds
Flour or matza meal for the tin
Artichokes, Fava Beans and Almonds (Kharshouf bel Ful wal Loz)
1 tablespoon flour or cornstarch
1 1/4 cups water
2 – 3 teaspoons sugar
Juice of 1 lemon
3 sprigs of dill, chopped
1 – 2 garlic cloves, crushed or finely chopped
Salt
3 - 4 tablespoons mild extra virgin olive oil
1 7-ounce packet frozen skinned fava beans, defrosted
1 14-ounce packet frozen artichoke hearts or bottoms, defrosted
1/3 cup blanched almonds
Preparation
Artichokes and Preserved Lemons with Honey and Spices
Heat the garlic in the oil for a few seconds only, stirring. Take the pan off the heat and add the ginger, turmeric, lemon and honey and the preserved lemon. Put in the artichoke bottoms and add a little more than a cup of water and some salt. Put the lid on and simmer for about 15 minutes or until the artichokes are tender, turning them so that every part gets to cook in the liquid, and adding a little water if necessary. Remove the lid to reduce the sauce at the end.
Lamb dish with apricots and almonds
In a wide saucepan, brown the shanks or pieces of shoulder, turning them in the oil over medium low heat. Then take them out. In the same oil cook the onions and garlic cloves over medium heat, stirring until they just begin to color.
Stir in the allspice, cinnamon, cumin and ginger. Put the meat back in and pour in water to barely cover them. Bring to boil, remove any foam, then add salt and pepper, a little chilli, the honey and lemon, apricots and almonds.
Cook, covered, over low heat so that it barely simmers for 2 ½ hours, turning the shanks over 3 or 4 times and adding a little water to keep them half covered. Taste and adjust the seasoning. It might need a good amount of pepper or chili to mitigate the sweetness. Let the sauce reduce towards the end.
Chocolate and almond cake
Melt the chocolate in a small pan placed in a larger pan of boiling water.
Beat the egg yolks with the sugar till pale. Add the ground almonds and the melted chocolate and mix very well. Beat the egg whites stiff and fold them in. Grease a non-stick cake tin and dust with matza meal. Pour the cake mixture in and bake at 180 C (Gas 4) for 45 – 60 minutes. I like it after only 45 minutes when it is soft and moist.
Artichokes, Fava Beans and Almonds (Kharshouf bel Ful wal Loz)
In a small bowl mix the flour or cornstarch with a tablespoon or two of the water to a smooth paste and pour into a pan with the rest of the water. Add sugar, lemon, dill, garlic and a little salt and bring to the boil, stirring vigorously so that the flour does not go lumpy. Simmer for about 10 minutes then beat in the oil.
Put in the artichoke bottoms, broad beans and almonds and cook gently for 15 - 20 minutes or until the vegetables are tender and the sauce reduced.
Serve hot or cold as a first course. An attractive way is to spoon the broad beans and almonds into the artichoke cups.
Variation:
Use young garden peas or petits pois instead of fava beans.
Click the alert icon to follow topics:
ICYMI
Ken Burns' Brilliant 'The U.S. and the Holocaust' Has Only One Problem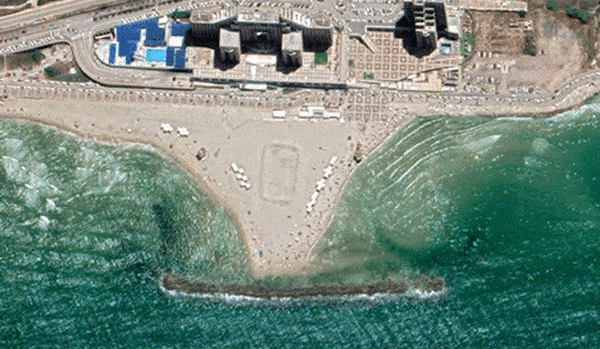 Facing Rapid Rise in Sea Levels, Israel Could Lose Large Parts of Its Coastline by 2050
As Israel Reins in Its Cyberarms Industry, an Ex-intel Officer Is Building a New Empire
How the Queen's Death Changes British Jewry's Most Distinctive Prayer
Chile Community Leaders 'Horrified' by Treatment of Israeli Envoy
Over 120 Countries, but Never Israel: Queen Elizabeth II's Unofficial Boycott