Yotam Ottolenghi and Sami Tamimi Talk Jerusalem, Recipes and Passports
The best-selling authors and leading London chefs have brought Jerusalem's cuisine to the world, but are left with a bitter aftertaste about Israel
Yotam Ottolenghi (left) and Sami Tamimi. 'Food brings people together.'
Credit: Dan Peretz
"The flavors and smells of this city are our mother tongue. We imagine them and dream in them, even though we've adopted some new, perhaps more sophisticated languages. They define comfort for us, excitement, joy, serene bliss. Everything we taste and everything we cook is filtered through the prism of our childhood experiences."
From "Jerusalem," by Yotam Ottolenghi and Sami Tamimi (published by Ebury Press in England and by Ten Speed Press in the U.S.)
The cookbook "Jerusalem" was published in England in September 2012 and the following month in the United States. More than 100,000 copies have already been printed in Britain; in the U.S. it is on The New York Times best sellers' list. The New Yorker's annual food issue (December 3) contained a flattering profile, almost 20,000 words in length, on the book and the partners who are behind the brand name Ottolenghi.
My interview with chefs Yotam Ottolenghi and Sami Tamimi the coauthors and two of four partners in a London-based chain of delis and restaurants was supposed to have been held on December 28, in Tel Aviv. Ottolenghi, who was born in Jerusalem in 1968, showed up; Tamimi, also born in Jerusalem in 1968, did not. Tamimi canceled his long-planned visit to his native land at the last minute after a bitter hassle at the Israeli embassy in London.
A year and a half ago, while they were working on their book on Jerusalem cuisine, Ottolenghi and Tamimi were asked to take part in a BBC documentary that would accompany them to their hometown. Tamimi, who hadn't been back to Israel since 2003, went to the embassy in London to renew his passport.
"One of the reasons I hadn't visited Israel for nine years was the trauma I experienced on entering and leaving the country," he relates by phone from his home in London. "The attitude in the embassy was the same [this time]. Everyone is very nice until they open the passport and discover that I am Arab. At that point the treatment and tone of voice change completely. Before my first visit, the security guard asked me rudely why I needed an Israeli passport in the first place if I had an English passport, and why I wanted to visit Israel again after so many years. You wait for hours in the queue outside the embassy. People look down at you from on high and make you feel like something is wrong with you, and when you are with the clerks they huddle together and disappear with the passport for a long time.
"I tried time and again to understand the process but got no answers. Only on the third attempt, and after the intervention of a friend from work who knows someone on the inside, did I get a new passport. By then, I no longer wanted to go. I told Yotam that I was not mentally ready for the trip and thought it would be ridiculous to stand in front of the cameras there would also be the inevitable mess at the airport and talk about food and coexistence."
So the BBC's cameras only followed Ottolenghi. (The hour-long film, "Jerusalem on a Plate," was broadcast on BBC Four in December 2011.) But the subsequent work on the book breached the dam of emotions and memories for both chefs, and made the longing for the homeland even more acute. Tamimi wanted to spend the 2012 Christmas break in Israel with his partner. A week before the planned visit, he discovered that the passport he had been issued a year earlier had expired. "I went back to the embassy," he relates. "They told me I had been issued a one-year passport and that during that year I was supposed to have gone to Israel and received a new passport that would be valid for a longer period.
"As I said," he continues, "I had been to the embassy three times in the course of the long and humiliating process of renewing the passport, but no one had said a word about this or bothered to explain it to me. I asked if despite this it would be possible to extend or renew the passport on an urgent basis, as I had a plane ticket for the following week. No one was willing to commit to either an affirmative or a negative answer. I tried again once more and then again, and in the end I canceled the flight."
Tamimi and Ottolenghi sounded overwrought and sad during the phone calls that preceded our scheduled interview.
"It's like having cold water poured on you," Tamimi said. "We recently returned from a book-promotion tour in North America. Many of the events were with Jewish communities. We spoke endlessly about Israel, about Jerusalem and about coexistence and then you get a slap in the face like this."
"It's not that he was barred unequivocally from entering the country," Ottolenghi adds. "It's just that his passport apparently expired, but the exhausting process he undergoes every time is infuriating. It's depressing to think how different the process is for two citizens of the same country. We were born in the same city and in the same year, and our parallel existence is the background to the emergence of our friendship and partnership, and to the book about Jerusalem. A blow like this reminds us that even if everything looks good on the surface, the fact is there is one law for me and another for him. If my passport that of an Israeli Jew had expired, it would not have been renewed for only a year, and if I were stuck without papers they would probably speed up the bureaucracy."
What of the end-of-days vision in which Jerusalem's residents share portions of hummus? As the two put it in the book, "It takes a giant leap of faith, but we are happy to take it what have we got to lose? to imagine that hummus will eventually bring Jerusalemites together, if nothing else will."
"That sentence now sounds unrealistic," Ottolenghi admits. "Wherever we go, people ask if we really believe that hummus can solve the Arab-Israeli conflict. My answer is that if there is anything in the world that can solve it, it is hummus. But because no salvation looms on the horizon, hummus can't help either. There is something simple and basic about food that makes you believe there is a common denominator for everyone. Look at Jerusalem: There is no common language; schools and places of work are not shared; there is no real contact between ultra-Orthodox Jews and secular Jews, not to speak of contact between Jews and Arabs. But when you lower the 'resolution' to dining-table level, common elements emerge. The potential is there, though I find it hard today to see how it will be realized."
Tamimi sounds no more optimistic. "I believe that food brings people together. I see it happening at the shared tables in our London restaurants, for which the inspiration came from the Middle Eastern eating culture and from the crowded bustle of the shuk. Having lived in Israel among Arabs and Jews, I know how alike they are. But the present state of affairs is very sad."
Instant chemistry
The story of Ottolenghi and Tamimi has been told at length in both local and world media. They were both born in Jerusalem the same year: Ottolenghi in the west part of the city, to a Jewish middle-class intellectual family (his forbears arrived in Palestine in the 1930s from Germany and Italy); and Tamimi in the eastern part of the city, to a large, hardscrabble Muslim family.
After his army service Ottolenghi moved to Tel Aviv and worked for the Hadashot and Haaretz newspapers, while embarking on philosophy studies. Tamimi left home at a young age when his family refused to accept his sexuality and also moved to Tel Aviv, where he lived for 12 years.
In 1995, Ottolenghi went to Amsterdam with Noam Bar (his companion at the time and now one of his business partners). The two moved to London in 1997. Ottolenghi dropped out of a fast-track doctoral course on the aesthetics of photography and enrolled in the renowned cooking school Le Cordon Bleu. That same year, Tamimi – who began working in Tel Aviv restaurants as a dishwasher and rose through the ranks to become chef of Lilith, an exclusive restaurant – left Israel for London. ("There was a series of terror attacks in Tel Aviv and even an 'Arab Jew' like me, who was integrated into Israeli society, felt uncomfortable. Besides, I had nowhere to advance to in terms of a culinary career.")
The trajectories of their parallel universes intersected in London in 1999, when Ottolenghi entered Baker & Spice – a deli and retail food shop – in search of work. Tamimi was the first person he met there. The chemistry between them was immediate, not least because of their common background; they have been fast friends ever since. In 2002, Tamimi joined Ottolenghi and Bar in opening the first Ottolenghi Deli. Their Middle Eastern kitchen of seemingly simple dishes but also creative and based on fresh, original raw ingredients captured the London palate. Some say it even changed the city's eating habits.
The group of partners, which now numbers four, treat one another like close family. They operate four delis and two restaurants, all in London and all highly regarded. Cornelia Staeubli, originally from Switzerland, is the company's general manager; Bar is in charge of culinary strategy; Tamimi is head chef of the chain and, effectively, the chef of the flagship restaurant in Islington; Ottolenghi, in addition to writing a popular weekly food column in the Guardian since 2005, focuses on developing recipes, writing books "Jerusalem," coauthored with Tamimi, is his third, following "Ottolenghi" (2008) and "Plenty" (2010) and also has a television career.
Tangling with vegans
It's Friday morning in south Tel Aviv. Ottolenghi, who on his frequent visits to Israel stays with his parents in Nataf, a community in the Judean Hills, or with his sister and friends in Tel Aviv, arrives for our meeting in the photographer's studio. He talks about the dinner he had the previous evening at a Tel Aviv restaurant which he'd visited for the first time. We exchange a few words about the vegetarian and vegan craze which is engulfing Tel Aviv.
Ottolenghi says he is stunned by this. "Because my Guardian column was at first devoted to vegetarian recipes that was the only available slot in the paper at the time many people think I am a vegetarian," he says. "In fact, apart from loving fine fresh vegetables as I do every high-quality raw material you will not find me speaking in praise of vegetarianism.
"In London," he notes, "vegans are considered beyond the pale. There is one restaurant that serves raw food, but besides them no one bothers to prepare special menus for them. Maybe I should stop talking? Extreme rightists and conservatives against homosexuality hate me as it is, so why should I tangle with the vegans, too?"
More relaxed than he was in the phone conversations, his attire reflecting the casual elegance that comes from living for years in European capitals, Ottolenghi tries to explain why the renewed encounter with Israeli daily life momentarily jolted his world.
"Our way of life generates a very positive experience," he says. "We live our lives and create things, singly and together; it's a standard everyday existence. The experience of writing the book was positive in all its stages, from the research to the actual writing and the cooperation with the people of Jerusalem. And suddenly a bitter taste enters the story."
He, too, admits his friendship with Tamimi would probably never have occurred had they stayed in Israel. The fact infuriating and upsetting is that it is easier for a Jew and a Palestinian to meet on an equal footing in London than in Jerusalem or Tel Aviv. He also finds it difficult, in the current state of affairs, to believe that a local chef could write a similar book about the Jerusalem kitchen.
"We did not feel the need to represent anyone or anything individuals, groups, theories or ideologies and we are under no obligation to be balanced or to account for our actions. The book has barely any Jewish-Ashkenazi recipes, such as for cholent or gefilte fish, because neither of us likes it. We declared up front that this is a private odyssey, an attempt to decode the DNA from which we both came, and not a pretense to produce a comprehensive, museum-type work on Jerusalem cuisine like books by Claudia Roden" a reference to the renowned cookbook writer and cultural anthropologist.
The initial idea for the latest book came from Bar, Ottolenghi says. "Both of us, Sami and I, brushed it off. At first we both saw it as a regression; we didn't understand why we should go backward. But one day we were just hanging out at Sami's place and started to remember things, to share common aromas and flavors, and to talk about the falafel we both ate on the same street corner. In your forties, cynicism gives way to sentimentality. Our small talk generated an emotional outburst of childhood memories and stories about food. Within five hours we already had close to 200 ideas for possible directions a book could take.
"The next stage was research, which was done by Nomi Abeliovich in Jerusalem," he adds. "She interviewed gourmet cooks and sent us recipes and stories. In the end, not one of those recipes got into the book, because they are not necessarily related to our own private history and because most of them are just not contemporary. Those recipes generally have three ingredients whereas we are known for our multiplicity of ingredients and their essence involves plenty of oil and salt, and lengthy cooking.
"But we drew inspiration from these ideas and pulled them in our direction," he continues. "We left a small number of the classic dishes as they are kubbeh hamusta (an Iraqi Jewish delicacy), for example. We adapted others to a modern Western kitchen. We transformed a dish of turnips stuffed with lamb and cooked in tamarind stock which Sami's mother liked to make into a kind of layered cake of turnip and meat that is cooked in a pot. The flavors are the same, but the work takes half the time. Jerusalem was a poor city throughout almost all the ages. The inhabitants had no money and had to extract as much as they could from the few raw materials that were available. Women who didn't work spent hours in the kitchen. In the modern world it's the opposite: there is a relative abundance of money and raw materials, but little time."
Defining terms
Both Ottolenghi and Tamimi are cautious about defining the "Jerusalem kitchen." They agree that in a certain sense it is the Israeli kitchen in miniature, that Jerusalem is a microcosm of Israel (as a geographical-historical unit, not as a political entity), but the two are wary of setting physical and metaphysical boundaries.
"The Jerusalem kitchen," Ottolenghi says, "is a collection of dishes and preparation techniques which will be found on almost every table, whether an ultra-Orthodox family in Mea She'arim or a Palestinian family. These common dishes include pickled olives, a thousand types of patties and stuffed foods, multiple versions of sliced salads, cooking in yogurt and other low-fat dairy products, a concept foreign to the European kitchen, eggplant dishes and slow cooking in kettles they are all all influenced by the poverty of the Jerusalemites and the [restrictions of] Jewish dietary laws. There is also the use of cheese in sweet foods, from the Ashkenazi cheesecake to the Palestinians' knafeh (a traditional pastry)."
A trip Ottolenghi recently made to Istanbul as part of a TV series on Middle Eastern cooking that was shot in Turkey, Morocco, Israel and Tunisia brought home to him the influence of the Turkish-Ottoman kitchen on the region's cuisine: "I didn't realize it until after we finished writing the book, but in Istanbul I experienced an epiphany – everything comes from there, from an extraordinarily rich historic kitchen that was the connecting point between Asia, the Arabian Peninsula and Europe."
Not having visited Israel for the past decade, Tamimi is not acquainted with the new generation of chefs here. He speaks of a process in which the Israeli kitchen turned to local Palestinian cuisine in an attempt to create a local cuisine: "In line with the current world trend, Israel naturally turned to local raw materials and certain traditions when it wanted to forge a culinary tradition. In this case, the local is the Palestinian."
Ottolenghi's frequent visits ensure that he is familiar with the local restaurant scene and efforts to redefine the Israeli kitchen.
"When I left Israel, the current renaissance was just beginning. You had places like the Pink Ladle and Keren, but they were a small minority and only initial attempts. My own journey – from an Israeli kitchen based on mother's cooking to my kitchen today – took place far from here.
"It's been interesting to compare the similarities and differences in my visits to local restaurants over the past few years," he says. "There are [similar] things that I spot straight off, such as the various eggplant dishes, though I'm not sure that some of our flagship dishes, such as the yam and fig salad, could happen here. Geographical distance allows for conceptual liberation. I never thought of myself as cooking Israeli dishes rather, a Mediterranean kitchen. And the Ottolenghi kitchen also has, for example, many Asian influences, because of our love of those foods and thanks to people from Asian countries who work with us. I don't think the English audience identifies us with an Israeli kitchen, though maybe a little more now after the book on Jerusalem."
He attributes the book's phenomenal international success to a combination of circumstances. "The previous book, 'Plenty,' succeeded beyond all expectations. No one believed that a vegetarian cookbook by an unknown London chef would do so well. That success created a good starting point for the present book. In addition, the name 'Jerusalem' still has considerable attraction for a huge public around the world Jews, Christians and Muslims and it is easier for Western audiences to accept Middle Eastern kitchens through Israeli mediation.
"The Western world is still filled with prejudices and fears about the Arab world," he adds. "Europe and the United States are already familiar with the Italian, Spanish and Greek kitchens, and the North African kitchens also get a great deal of attention, but the public has not been exposed to the deep and complex aspects of Arab cuisine. Jews and Israelis have greater access to Western culture in most places, the acquaintance with hummus and falafel also occurs through them and this book gives readers a soft landing, because the dishes look familiar and one can identify with them."
The two are noncommittal about what the future might hold. Ottolenghi is thinking about a new book and likes doing documentaries. "At first it was hard for me to cook with the cameras looking on. You have to be an actor to convey recipes theatrically, and I am not an actor," he says, "but I enjoy the trips and the exciting culinary adventures that happen out of the blue, unplanned." Tamimi, who likes to stay out of the spotlight, wants only to go on cooking for the restaurants and to try to visit Israel again in May. "My younger brother was so sorry that I didn't come that it broke my heart," he says. "And I miss it, too."
In response to Sami Tamimi's claims, the Israeli Embassy in London stated:
"To begin with, we are, without doubt, sorry that Mr. Tamimi feels hurt, as his remarks in the article indicate. Regrettably, in the few hours we were given in which to check his complaints, we were unable to examine thoroughly the events of a year and a half ago. However, in regard to the latest instance we wish to point out that Mr. Tamimi arrived at the embassy on [a] Friday and requested an extension of his passport. Already on the Monday (less than one working day after the request was submitted), the extension was waiting for him at the embassy. As of now, Mr. Tamimi has not arrived to pick up the extended passport and no request has been received from him on this matter.
"In regard to the 'different treatment': Mr. Tamimi is a naturalized Israeli, and the consular handling of his affairs differs from that of a citizen. The allegation that the different attitude was due to his being Arab is completely unfounded. Every naturalized Israeli receives identical consular treatment, which sometimes involves authorization from Israel.
"As for the issue of security checks: We would, of course, all be happy if this process were not obligated by the reality of the situation. Each of us finds himself removing a belt and taking off shoes in security checks at the entrance to sensitive facilities, from airports to embassies. The security personnel are instructed to act courteously toward every visitor. Mr. Tamimi's extended passport still awaits him in the consular section, and it is a pity that his trip to Israel was canceled."
Sami Tamimi said in response: "I was told by the embassy that they would inform me when the passport was ready. As I did not receive a phone call I called twice, on the Monday and Tuesday, and was told that the passport was not yet ready. That is why I canceled the flight. Only after you contacted the embassy spokesman a week afterward did I receive a first phone call informing me the passport would be ready at the end of the day."
Following are two recipes from "Jerusalem," as they appear in the book
Roasted chicken with clementines and arak
All the intense flavors lavished on the poor chicken arak, mustard, fennel, clementines with their skins, brown sugar somehow manage to come together in a sweetly comforting dish you will always want to come back to. Serve with plainly cooked rice or bulgar.
Roasted cauliflower and hazelnut salad
Cauliflower, raw or lightly cooked, is a useful salad ingredient, above all in winter when there isn't a great variety of fresh vegetables available. It soaks up flavors particularly effectively, and benefits from anything sweet and sharp. This salad is inspired by a recipe from a brilliant Australian chef and food writer, Karen Martini.
Ingredients
Roasted chicken with clementines and arak
100 ml. arak, ouzo or Pernod
4 tbsp. olive oil
3 tbsp. freshly squeezed orange juice
3 tbsp. lemon juice
2 tbsp. grain mustard
3 tbsp. light brown sugar
2 medium fennel bulbs (500 gr. in total)
1 large organic or free-range chicken, about 1.3 kg., divided into 8 pieces, or the same weight in chicken thighs with the skin and on the bone
4 clementines, unpeeled (400 gr. in total), sliced horizontally into .5-cm. slices
1 tbsp. thyme leaves
2 tsp. fennel seeds, slightly crushed
salt and black pepper
chopped flat-leaf parsley, to garnish
Roasted cauliflower and hazelnut salad
1 head of cauliflower, broken into small florets (660 gr. in total)
5 tbsp. olive oil
1 large stick of celery, cut on an angle into .5-cm. slices (70 gr. in total)
30 gr. hazelnuts, with skins
10 gr. small flat-leaf parsley leaves, picked
50 gr. pomegranate seeds (from about a medium pomegranate)
1 tsp. ground cinnamon
1 tsp. ground allspice
1 tbsp. sherry vinegar
1 tsp. maple syrup
salt and black pepper
Preparation
Roasted chicken with clementines and arak
Put the first six ingredients in a large mixing bowl and add 2.5 teaspoons of salt and 1.5 teaspoons of black pepper. Whisk well and set aside.
Trim the fennel and cut each bulb in half lengthways. Cut each half into 4 wedges. Add the fennel to the liquids, along with the chicken pieces, clementine slices, thyme and fennel seeds. Stir well with your hands, then leave to marinate in the fridge for a few hours or overnight (skipping the marinating stage is also fine, if you are pressed for time).
Preheat the oven to 220 degrees Celsius/200 degrees Celsius turbo (428 degrees Fahrenheit/ 392 degrees Fahrenheit turbo). Transfer the chicken and its marinade to a baking tray large enough to accommodate everything comfortably in a single layer (roughly a 30 cm. x 37 cm. tray); the chicken skin should be facing up. Once the oven is hot enough, put the tray in the oven and roast for 35-45 minutes, until the chicken is colored and cooked through. Remove from the oven.
Lift the chicken, fennel and clementines from the tray and arrange on a serving plate; cover and keep warm. Pour the cooking liquids into a small saucepan, place on a medium-high heat, bring to a boil then simmer until the sauce is reduced by a third, so you are left with about 80ml. Pour the hot sauce over the chicken, garnish with some chopped parsley and serve.
Roasted cauliflower and hazelnut salad
Preheat the oven to 220 degrees Celsius/200 degrees Celsius turbo (428 degrees Fahrenheit/ 392 degrees Fahrenheit turbo).
Mix the cauliflower with 3 tablespoons of the olive oil, a teaspoon of salt and some black pepper. Spread out in a roasting tin and roast on the top oven shelf for 25-35 minutes, until the cauliflower is crisp and parts of it have turned golden brown. Transfer to a large mixing bowl and set aside to cool down.
Reduce the oven temperature to 170 degrees/150 degrees Celsius (338 degrees/ 302 degrees Fahrenheit). Spread the hazelnuts out on a baking tray lined with baking parchment and roast for 17 minutes. Allow the nuts to cool a little, then roughly chop them and add to the cauliflower, along with the remaining oil and the rest of the ingredients. Stir, taste and season with salt and pepper accordingly. Serve at room temperature.
Click the alert icon to follow topics:
ICYMI
Ken Burns' Brilliant 'The U.S. and the Holocaust' Has Only One Problem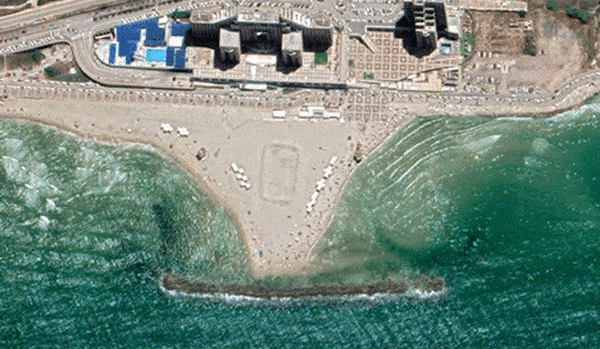 Facing Rapid Rise in Sea Levels, Israel Could Lose Large Parts of Its Coastline by 2050
Lapid to Haaretz: 'I Have Learned to Respect the Left'
The Mossad's Fateful 48 Hours Before the Yom Kippur War
As Israel Reins in Its Cyberarms Industry, an Ex-intel Officer Is Building a New Empire
How the Queen's Death Changes British Jewry's Most Distinctive Prayer