This 'Hipster Champagne' Is Most Delightful Israeli Wine of the Summer
Pioneering the natural trend in Israel, the Jezreel Valley Winery has come out with a marvelous Pét-Nat, and that's just one sign of the winery's positive path
A view of the vineyard at Jezreel Valley Winery. Continues to stride forward.
Credit: Liran Kaminer
Having already won over myriad wine lovers around the world, the natural wine trend (wine whose makers strive to produce it without interventions or additives) has finally come to Israel, albeit on a very small scale for now. The Jezreel Valley Winery has come out with a new wine, a 2016 Pét-Nat Dabuki, which can be crowned this summer's most delightful Israeli wine. Why delightful? Four reasons: One, the wine itself – It's refreshing and full of life and well-made for its genre. Two, it feels like at last someone in the Israeli wine industry has decided to deviate from the familiar and to say something different and original. Three, the use of the Dabuki grape, a variety unique to our region. And lastly, the bottle's gorgeous label, a reminder that wine can also be a young, sexy and fun product. Plenty of reason to celebrate the birth of the first Israeli Pét-Nat, no?
Pét-Nat, short for Petillant-Naturel, is a type of wine that has become hugely popular in France, America and Australia. This kind of winemaking apparently originated with 16th-century European monks, and its revival has been mainly accredited to winemakers of the Loire Valley in the 1990s. Unlike Champagne, whose preparation is rather complicated, the Pét-Nat winemaking process is quite primitive: You take the sweet grape juice, bottle it when it's at the height of its spontaneous alcoholic fermentation and enjoy the fizziness that comes from the bubbles of carbondioxide trapped in the bottle.
'Hipster Champagne'
What do you get in the glass? Usually a light, fizzy wine with a low alcohol content, flavor that ranges from a subtle fruity sweetness to total dryness (depending on the sugar level when the fermentation is finished), and a murky appearance due to the dead yeast cells that remain. Because of inevitable comparisons to the queen of bubbly, this wine has become known as "hipster champagne." But Pét-Nat has no pretentions of approximating fine Champagne's distinctive texture and ability to improve with age. It's all about providingimmediate bliss in the form of a light and refreshing drink.
So far, the Jezreel Valley Winery has produced 800 bottles of Dabuki; without getting too carried away, this can certainly be described as a very welcome bit of news for the local wine industry. For many years now, in terms of both the styles of wine and their marketing and design, the Israeli wine industry has been mired in a conservative attitude that led to too much homogeneity. With near-religious devoutness, for three decades the branding of Israeli wine has focused solely on prestige, regardless of whether the product was a cheap, mass-produced wine or one of country's finest. The labeling and advertising always strove to project the utmost seriousness.
Not that there's anything wrong with upscale wines, but next to the densely packed shelves of "premium" wines here, other, differently branded wines were too sparsely represented, for no explicable reason. Humor and a sense of fun, things that are so deeply imprinted in the human genome, are still looked down upon by many Israeli winemakers; that's a shame, given the wine industry's ongoing failure to attract a new, younger audience.
But the Dabuki isn't the only indicatation that the Jezreel Valley Winery, named by this column as the most improved winery of 2016, continues to stride forward. A tasting I held of the winery's new wines bore this out, too. When I first visited the winery three years ago to sample its initial products, I found a group of highly ambitious and motivated people who'd produced some decent but fairly uninspired white wines, but the present editions are much more mature and pleasing.
And when it comes to reds, the winery's project of putting the local Argaman variety center-stage is also paying off handsomely: The 2015 harvest yielded the winery's best and most complete Argaman wine. But with all due respect to the Argaman, at least until the temperature in these parts dips back below 30 degrees Celsius, I'm happily keeping Dabuki in my cooler – the Naturel version, that is.
1. 2016 Pét-Nat Dabuki
A preliminary and successful attempt by the winery to produce a Pét-Nat Dabuki on a commercial scale. The grapes come from a vineyard in Givat Nili. The wine has delicate aromas of apple and melon against a backdrop of the aroma of yeasted brioche. The fizz is subtle and calm, the texture crisp and pleasant, and the sweetness of the fruit is nicely offset by a fine tartness. In a word: fun. Score: 88. (89 shekels)
2. 2016 Levanim
In the winery's first year of operation, this wine, which was a bit sweet and lacking in vitality, was made from Gewurztraminer and Riesling grapes. The Riesling has since been replaced by Sauvignon Blanc and French Colombard, a winning move that has yielded a dry, aromatic, focused, balanced and refreshing blend, in which the Gewurztraminer's tropical and floral character is restrained by the tartness and sharpness of the complementary varieties. An enjoyable and unpretentious summer wine. Score: 88. (70 shekels)
3. 2016 Rosé
The Rosé, which in this edition is made from Syrah, Carignan, Argaman and Sauvignon Blanc grapes, is the least exciting of the winery's current series. It does have a pleasing nose with whiffs of different berries, but on the palate the unusual combination of grape varieties fails to achieve full harmony; the fruit flavors are overly hefty and a tad bitter, which prevents the wine from attaining a perfect balance. It's an interesting attempt to produce a gastronomic and restrained rosé, but the result is neither pleasing nor interesting enough to make it stand out. Just okay. Score: 86. (70 shekels)
4. 2015 Argaman
The Argaman grape, a cross between Carignan and Souzau, was created in Israel in the early 1970s with the aim of deepening the color of local wines. Over the years, the grape gained a questionable reputation (mainly because of large wineries that went for quantity over quality), and gradually fell out of use. At Jezreel Valley Winery, they set a goal of restoring the grape's good name, and their efforts to this point do appear to show that this grape deserves another chance. With an alcohol content of 13.2 percent and grapes from the Givat Nili region, it is juicy and shows sweet spices with earthy notes. At this early stage it boasts the aroma and flavor of raspberry with a strong oaky backdrop, as is often the case with this winery's reds. The structure is good, the texture is rich and reveals complexity, with a delicate undertone of fruity sweetness that sneaks in at the finish. Elegant and well-balanced. Score: 90. (160 shekels)
ICYMI
Ken Burns' Brilliant 'The U.S. and the Holocaust' Has Only One Problem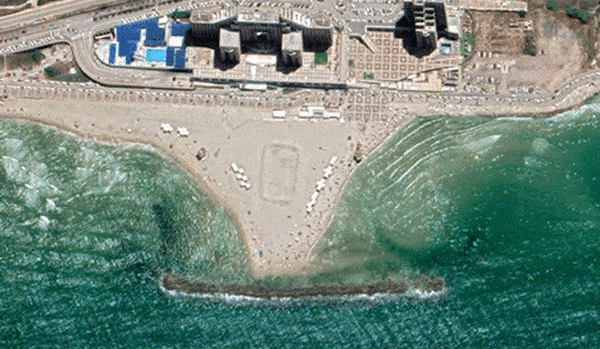 Facing Rapid Rise in Sea Levels, Israel Could Lose Large Parts of Its Coastline by 2050
Lapid to Haaretz: 'I Have Learned to Respect the Left'
The Mossad's Fateful 48 Hours Before the Yom Kippur War
As Israel Reins in Its Cyberarms Industry, an Ex-intel Officer Is Building a New Empire
How the Queen's Death Changes British Jewry's Most Distinctive Prayer