How to Make the Perfect Cholent
Not just a mixture of potatoes and beans, cholent was made in different ways in every part of Eastern Europe.
Oxtail cholent with green wheat.
Credit: Dan Perez
"When I was a kid in the late 1960s," says cookbook author and food researcher Shmil Holland, "we still used to send the cholent pot to the oven of one of the neighborhood bakeries. Things used to be more laid back. No one was afraid when it came to kashrut, and the bakeries would let people bring their cholent pots to cook in their oven."
Holland uses dough to seal the space between the lid and the sides of the long earthenware cholent pot. "In Poland, they would bake cholent without liquid and in earthenware pots, and seal them with dough," explains the man who has made Eastern European Jewish cuisine his passion and the focus of his pioneering and fascinating historic-cultural research. "The pots were put into brick ovens that had been lit on Friday morning to bake challah, breads and cakes; when the fire went out, in went the cholent pots that cooked all night in the heat radiating from the hot bricks. The dough seal kept the liquid from escaping, the fat in the pot caramelized the other ingredients and the steam kept the cholent from burning. That's how you get a cholent that's well-bronzed but also soft and creamy, but not watery."
In the Polish town of Chechov, where Holland's ancestors came from, each family had its own brick oven in which they placed the cholent before Shabbat started. "In the smaller towns, and in poorer places where there wasn't an oven in every home, they would put the cholent in the oven of the local bakery. Each family had a metal seal that was tied around the pot to identify it."
Holland didn't get to experience the aroma of simmering cholent filling the house on Friday night until he was grown up. "When I was a kid," he says, "they would send me to the bakery on Saturday morning – it was about a kilometer and a half walk – armed with a towel and rags to carry the hot pot." Holland also heard about this special cooking technique – in a clay pot without liquid and a dough seal – from stories his grandmother told about the old country. "When my grandmother used to tell me how they cooked cholent without water, I thought she was making it up. Then one day I finally did an experiment and tried cooking this way, and it came out amazing. Israelis have come to think of the Ashkenazi cholent as a mush of beans and potatoes that doesn't reflect any specific place. But this stew is a clear product of the Israeli melting pot. Originally, the cholent in every region had its own unique characteristics."
In two cholent workshops in Tel Aviv (December 30 and February 10), Holland will talk about the history and origins of cholent and about the different types of cholent that were typical of different communities and regions. One recipe participants will cook is a cholent made of all local ingredients and baked in a traditional Eastern European Jewish technique (see below).
Cholent with oxtail and green wheat
Though in Poland cholent was usually baked in clay pots, a heavy iron or aluminum pot will also do the job. The meat used was fatty, the most suitable type for long cooking – short ribs with the bone was the preferred cut – and marrow bones were also added. In the following recipe, the short ribs and bones are replaced with oxtail, which is suited for long cooking and produces a juicy and aromatic result that is less fatty. The small piece of short ribs that appears in the recipe goes on top, so that its fattiness will moisten the freekeh (toasted green wheat with a smoky flavor) beneath. In Eastern Europe, they didn't use oxtail, which is a hind part. Only front cuts were used, since Ashkenazim did not abide by the custom of nikur – removing tendons considered unkosher in Jewish law. Use of the tail, and other hind parts, is common among Sephardi Jews.
In some parts of Poland, beans and grains were not used in cholent; meat and potatoes were sometimes the sole ingredients. In the Lublin area, there was a tradition of not eating legumes on Shabbat because they were associated with mourning. When grains were added, it was pearl barley, which would first be lightly boiled and then inserted in an old sock that was repurposed for cholent cooking. In the following recipe, freekeh replaces the barley. Freekeh cooks much more easily, so precooking is not necessary. The tomatoes in the recipe are also, of course, not among the original ingredients that were used in Eastern Europe.
Ingredients:
10 medium (or 20 small) peeled potatoes
1 medium oxtail, or 2 small ones – totally 1-1.5 kilos, cut in chunks (ask the butcher)
½ kilo boneless short ribs (shpondra)
½ kilo whole shallots, peeled
2 onions, diced
1 cup freekeh, rinsed well and soaked in water for 10 minutes
1 cup small white beans, soaked in water overnight
2 medium tomatoes, blanched, peeled and diced
1 tbsp goose fat (or vegetable oil other than olive oil)
200 gr smoked goose breast, chopped
1 handful dried porcini or shitake mushrooms
2 tsp ground porcini mushrooms
1 head garlic, cloves separated, peeled and crushed
1 head garlic, cloves separated, peeled and left whole
generous amount of finely ground black pepper
salt
a little flour and water (to make the dough seal)
Preparation:
1. Preheat the oven to 180 degrees Celsius. Cut the medium potatoes in half. If using small potatoes, leave them whole. Rub the potatoes with a generous amount of salt and set aside for a half hour.
2. Drain the beans and cook in a large quantity of unsalted water for a half hour or until they change color. Drain.
3. Sprinkle the meat with pepper and rub with the crushed garlic. Salt if desired.
4. In a heavy pot, heat the goose fat and brown the meat and shallots on all sides.
5. Toss out the liquid given off by the potatoes, sprinkle them with pepper and rub them with crushed garlic.
6. Drain the freekeh, add to it half the diced onion, half the chopped goose breast, the diced tomatoes, crushed garlic, a teaspoon of the ground porcini, season with salt and pepper and combine. Put in a cloth bag.
7. Combine the beans, half the diced onion, half the chopped goose breast, crushed garlic, a teaspoon of the ground porcini, season with salt and pepper, and put into a cloth bag.
8. Place in an earthenware or heavy iron pot: the oxtail, potatoes, shallots, peeled garlic cloves and mushrooms. Place the two cloth bags with the freekeh and beans on top of this. Place the short ribs on top, sprinkle with pepper and rub with crushed garlic.
9. Cover tightly with tin foil, put the lid on and seal with dough: Mix a little flour and water together to make the dough, then spread a thick layer of this dough around the edge of the lid, to keep the vapors from escaping.
10. Bake for an hour at 180 degrees Celsius. Lower the temperature to 100-110 degrees Celsius and continue baking overnight (do not use the turbo setting).
11. When finished cooking, place the meat and potatoes in one dish, pour the freekeh into a separate dish, the beans into another, and serve immediately.
Hamin shel Pa'am – Cholent workshop with Shmil Holland at Dan Gourmet Fine Culinary Arts Cooking Centre, 53 Nes Lagoim St., Tel Aviv. For information and registration, call 1-700-502-999.
Click the alert icon to follow topics:
ICYMI
Ken Burns' Brilliant 'The U.S. and the Holocaust' Has Only One Problem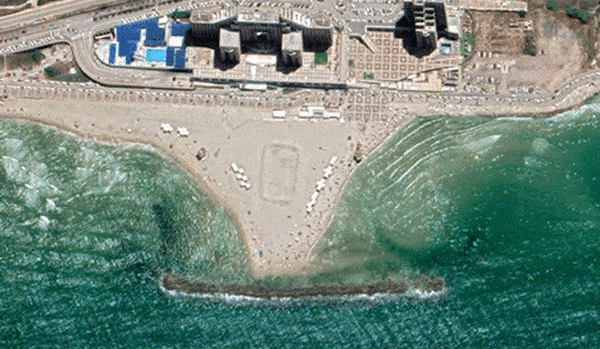 Facing Rapid Rise in Sea Levels, Israel Could Lose Large Parts of Its Coastline by 2050
As Israel Reins in Its Cyberarms Industry, an Ex-intel Officer Is Building a New Empire
How the Queen's Death Changes British Jewry's Most Distinctive Prayer
Chile Community Leaders 'Horrified' by Treatment of Israeli Envoy
Over 120 Countries, but Never Israel: Queen Elizabeth II's Unofficial Boycott