For Tel Aviv Chefs, a Carnivore's Dilemma
Bashing meat has become trendy in Tel Aviv, as evidenced by the recent roll out of 'Meatless Monday,' but many of the city's top chefs remain unapologetic about their affinity for animals.
At a recent press conference marking the launch of "Meatless Monday," some of the attendees joked – not in front of Israeli television presenter and public advocate of veganism Miki Haimovich, of course – that if Mondays were meatless, the meat restaurants would be full on Tuesday. Maybe that was a cynical remark for such a serious event, but these days, there is a feeling that talking about meat has become almost taboo.
It seems that over the past year, everybody has been talking about vegetarianism, veganism and going back to Mother Earth, to the point where it is almost a breach of etiquette to mention that you had a delicious steak the day before. As if all that weren't enough, the Tel Aviv municipality, like the global cities that it tries to imitate, is about to get on board with Meatless Monday, and then we'll all see just how big this is.
Restaurants will soon be doing their retrospectives on 2012, and it will be impossible to escape the conclusion that veganism handed a few other trends a painful defeat. That's why I went out to check out how the meat restaurants were doing. Are veganism and vegetarianism just a trend, or are they a fait accompli that can no longer be ignored? What's going on among dedicated meat-eaters? I decided to find out.
Okay, okay, now bring us our steak
My first stop was the NG Meat Bar in Neve Tzedek, which is renowned for its decadent meals, including the Barbarian Meal, where guests are served enormous quantities of meat that they eat with their bare hands. Giyora Ashkenazi, the owner, has this to say about the vegan wave: "We feel it in what people are saying, but since we're a niche restaurant for hard-core meat-eaters, people who are on the fence don't come here."
When I ask whether the restaurant was preparing for the arrival of the vegetarians, Ashkenazi laughs. "Yes. Rabbit was off the menu for a year, but now it's back." So while eating a petting zoo may be a bit extreme, Ashkenazi thinks that the pure carnivores are holding fast to their position. He hears quite a few statements like, "We've heard [American Jewish animal rights activist] Gary Yourofsky. Now bring us some meat." Surprisingly, it was NG's Facebook page that felt the vegetarian wave the most strongly when it got a barrage of anti-carnivore comments. "We opened Facebook and saw that people had filled our page with comments such as 'Meat is murder,' but we took care of it," says Ashkenazi.
I continued to Makom Shel Basar ("The Place for Meat"), established by Nini Noff and Rimon Ben Yakir (of the Giraffe and The Officers' Club restaurants), the darling of food critics. "That rumor about Miki Haimovich has been going around, right?" Noff asks me. He would like to know exactly what Meatless Monday is. Vegetarian, vegan – he's not really up on that. "In London it's definitely a trend, but I don't think they've gotten too deeply into it here. I don't know whether it's a wave or not, but we're not feeling it. We're a small restaurant, so it hasn't reached us yet. I imagine everyone has their own place – people who want to eat meat and people who want something else – but will Meatless Monday catch on? It's too early to know."
For Noff, a veteran restaurateur, there will always be a demand for vegetarian entrees, particularly among restaurants that cater to the whole family. But at Makom Shel Basar, they'll have to settle for a salad and French fries at most. "Trends come and go, and this one seems to be temporary. Even if they keep playing on the health or the environment issue, it's still something that's on the fringe."
Committed to their craft
Yankale Schein, a meat devotee in every fiber of his being, speaks more bluntly about the issue. Schein, who recently founded a chain of steakhouses in Europe and opened the Shine and Sharp Steakhouse in Tel Aviv a year ago, is fed up. "There have always been vegetarians, and there always will be. But I don't like it when people get missionary about it. The people who are supposed to be the most tolerant turn out to be not so much after all. If someone doesn't want to eat meat, they don't have to. But they shouldn't insult other people." Schein also thinks that Israel's cessation of goose-liver production for reasons of conscience was tantamount to shooting itself in the foot. "What did they accomplish? Now all the goose liver is imported from Hungary. We destroyed an ingredient that's no longer produced in Israel, we hurt people who were making a living from it and there's no fresh goose liver in Israel anymore. We came out of it looking self-righteous, but it's ridiculous."
Schein, a man with 30-year background in meat, suggests keeping things in proportion. "There have always been and always will be people who want to eat healthy food, and people who want to eat meat. But we need a middle ground. Even though I have bone marrow on the menu, I won't offer it to someone who comes here to eat every day." Schein, who recently added a dim sum menu to his new bar-restaurant, says it has nothing to do with the demand for vegetarian entrees. "I like it. It's tasty and it was right for me. I didn't do it for health reasons, but because it's delicious. There's dim sum with meat and fish and there's vegetarian, too."
Onward to Ramat HaHayal, where Ilan Oved of Av Basar is also trying to keep things calm. "The vegetarian wave isn't strong enough yet, but when it comes, we'll go with it. We won't resist. We've added vegetarian entrees to the menu, and there were always one or two entrees for vegetarians. Everyone knows there's going to be a change, but it shouldn't hurt the meat restaurants." If there's going to be a change, Oved looks at it from the health angle. "We feel there's a trend today to go more with filets and less with fatty entrecotes, but we're not seeing a decline in meat consumption."
Nearby is the Hudson Brasserie, where the chef, Matan Abrahams, says much more firmly that the vegetarian wave is nothing more than a passing fad. "Fads like these come and go. It doesn't affect us at all – maybe even the opposite. People who come here know this is a meat restaurant. We haven't had any special requests or been asked to make any changes." Maybe as an answer to Meatless Monday, Hudson has moved its "Meat Show" menu, where the chef prepares various kinds of meat, cutting and serving them in large quantities, to Mondays.
In 2003, Danny Brand, one of the owners of the Rak Basar restaurant, wrote a thesis on the rationale of restaurants. He said that when a person sees meat in the display case, he buys more of it, and as much red meat as possible. Five years later, he opened Rak Basar on Salame Street, and four years after that, he opened three more meat restaurants throughout Israel. Brand takes out statistics that show how much meat a diner eats on average – quite a bit, actually – and the number has remained stable and high, even rising slightly. "Everyone should do what he feels is right," says Brand. "Meat is a very basic product that I don't think people will stop consuming. Every trend says that the previous one wasn't healthy, so let people enjoy all their trends in good health." Rak Basar's sole accommodation for vegetarians is its handful of salads.
When I asked Brand whether there had been any special requests, he laughed and said, "There are always special requests. People ask: Why no hummus? Why no pork? They also ask why there's nothing vegetarian, but the appetizers are my answer." What about Meatless Monday? "It's a childish campaign that doesn't have the facts," says Brand. A moment before I go, he gives me a bit of food for thought. "If there's a decline in meat consumption, it won't be because of the vegetarians. It'll be mostly because of the economic situation."
Click the alert icon to follow topics:
ICYMI
Ken Burns' Brilliant 'The U.S. and the Holocaust' Has Only One Problem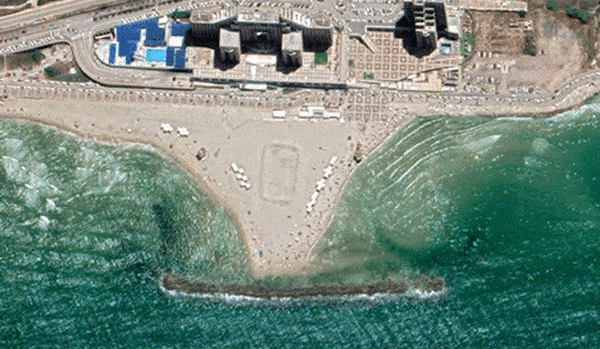 Facing Rapid Rise in Sea Levels, Israel Could Lose Large Parts of Its Coastline by 2050
As Israel Reins in Its Cyberarms Industry, an Ex-intel Officer Is Building a New Empire
How the Queen's Death Changes British Jewry's Most Distinctive Prayer
Chile Community Leaders 'Horrified' by Treatment of Israeli Envoy
Over 120 Countries, but Never Israel: Queen Elizabeth II's Unofficial Boycott