Culinary Consumerism Isn't It Time for a Nice Cup of Tea?
The Chinese and the Indians each have their own myth about the discovery of tea. One legend attributes the discovery of tea to Bodhidharma, the founder of Zen Buddhism in India.
The Chinese and the Indians each have their own myth about the discovery of tea. One legend attributes the discovery of tea to Bodhidharma, the founder of Zen Buddhism in India. According to this tale, Bodhidharma had decided to spend nine years in a sanctuary, contemplating a wall. Eventually, the story tells us, exhaustion overcame Bodhidharma and he fell asleep. As a penance, he cut off his eyelids and threw them to the ground where a strange bush sprung up. When he tasted the leaves of this bush, supposedly the first tea plant, he realized that they had the power to keep him awake and gave thanks to heaven for sending the miraculous plant.
The Chinese legend attributes the discovery of tea to Emperor Shen Nung, who is said to have realized that his soldiers could stay awake and alert for as long as four days if only they drank enough of this wonderful beverage.
The fact that both of these myths have remarkable similarities to the myths about the discovery of coffee says more about the nature of myth-making than about the realities of either coffee or tea. When it comes to the genuine early history of tea drinking, there is agreement on only one thing: the tea plant is indigenous to India where it grew wild for many thousands of years on steep slopes in poor acidic soil that was incapable of supporting most crops.
From here on, however, there is nothing but confusion. Some historians tell us that the Indian people did not realize that tea could be a drinkable beverage until the 5th century; others tell us that Indian peasants have been drinking it for many thousands of years. Some write that the Chinese have considered tea one of the most civilized and refreshing beverages for more than 5,000 years and yet others say that tea only entered China in the 3rd century, after the armies of the Han Dynasty conquered the subtropical regions south of the Yangtze Valley.
What is known, from tax records and other sources, is that by the 8th century, tea was widely consumed in both countries. There is also a great deal of evidence to indicate that by the 9th century a poet named Lu Yu and his disciples wandered about the Chinese countryside with cooking pots and a water tank to demonstrate methods of brewing the beverage. What is also known is that for nearly 400 years, tea has been the most universally consumed beverage in the world.
What surprises many is that when tea was first introduced to the Western world, it made its appearance in Portugal and Holland before it came to England and that rather than coming from either India or China, the first teas to reach Europe came from Japan. While the Dutch and the Portuguese both began importing tea in about 1610, the first record of tea in England appears only in 1637 and is found in the diary of William Tuttle, a sailor who returned from a trip to the Far East "with several packages of strange and exotic tea leaves" that he gave to friends and relatives. The next mention is found in the records of the East India Company, which began purchasing tea from Chinese merchants in 1644.
When tea made finally its English debut it was consumed primarily by the members of the lower classes, who were convinced that it would cure migraine headaches, paralysis, vertigo, epilepsy, gallstones, syphilis and tuberculosis. Nor was tea considered a drink fit for consumption at home, and most people went to coffee houses to sip this quasi-forbidden beverage. Once it began to be accepted, however, its popularity rose astronomically. Between 1658, when the first public sale of tea took place in London, and 1700, more than 300 tea shops and 500 coffee houses were selling tea. By the end of the 18th century, 8 million kilos of tea were being consumed annually by the English, almost three-quarters of which had been smuggled into the country to avoid the high taxes imposed by the Royal Family. Today, the English drink nearly 4.5 kilograms per person every year.
The other European nation that took to tea drinking with an unbridled passion was Russia. In the 17th century, the Khan of Mongolia presented 50 kilograms of tea to the Russian embassy. Unlike the English, who thought there was something vaguely immoral about drinking tea at that time, the Russians greeted it warmly and even though it was then extraordinarily expensive, tea became extremely popular, especially among royalty.
In the 19th century, the opening of five Chinese ports to Russia, the building of the Suez Canal, the development of the Russian merchant marine and the opening of the Trans-Siberian Railroad coincided to make tea so cheap that all Russians could drink it. If roast beef typified English cuisine and pasta Italian, the gastronomic emblem of Russia was the samovar, a charcoal-heated bain-marie that assured that tea would be ready whenever it was wanted.
What teas to drink
The best-selling and best known tea in the world is probably Lipton's Yellow Label. That does not, at least in the opinion of this critic, make this enormously popular tea anywhere near being the world's best tea. Yellow Label is a blended tea and the truth of the matter is that the very best teas are "varietal," that is to say, come from specific locations, from specific types of trees and, regardless of whether they come packed loose in boxes or in tea-bags, have a highly distinctive character.
Although Earl Grey and English Breakfast teas have been available for many years, relatively few tea drinkers are familiar with some of the other varieties of teas that can be easily found - sometimes in specialty shops and sometimes even in supermarkets. True tea lovers learned years ago that one of the best ways to decide on which teas most suit our personal tastes for different moods and different times of day is to buy first a box of this, then one of that, and then one of another, until all have been sampled and conclusions can be drawn.
Following is a list of teas that I suggest trying. Some of these are available in supermarkets and delicatessen stores in either tea bags or loose but nearly all are available loose at the Wissotsky tea shop on Tel Aviv's Hashmonaim Street.
From China try China black, which is well known for its deep color; Lapsang Souchong noted for its smoky aroma; jasmine tea, scented by the addition of jasmine flowers; Oolong, a low caffeine tea with a delicate aroma; and Earl Grey, a blend of Chinese teas flavored with bergamot.
From India and Sri Lanka (formerly Ceylon), be sure to try Darjeeling, which is sometimes called "the Champagne of tea"; English Breakfast tea, a full-bodied blend of Ceylon and Indian teas; Irish Breakfast, a rich strong tea from the Assam region of India; Ceylon Breakfast, whose golden color and rich bouquet make it especially good for making iced tea; and Orange Pekoe, which is noted for its smooth flavor.
As a rule, the teas that go best with milk (cream should never be used with tea) are English Breakfast, Irish Breakfast and Ceylon Breakfast. Those best served without milk are Lapsang Souchong, jasmine, Darjeeling and vintage Darjeeling.
Making the perfect cuppa
It is easy to make a mediocre cup of tea. Thankfully, it is not at all difficult to make a good one. Keep in mind that you will need two "pots" - a kettle in which to boil water and a teapot in which to brew the tea and from which it will be poured into individual cups. Although purists have always frowned on the use of tea bags, nearly 75 percent of the tea now used in the Western world comes in bags, so the practice cannot be ignored. The following rules apply whether using loose tea or tea-bags.
l Start with cold water that has just been drawn from the tap or from a filter. Make sure that the kettle in which the water will be boiled is clean.
l The ideal teapots are made of plain glazed earthenware or porcelain. Never use teapots made of aluminum or enamel that is chipped as this will harm the taste of the tea.
l Always use a clean teapot. When washing teapots do not use soap or detergent. Instead, put two tablespoons of bicarbonate of soda into the teapot, fill the pot with hot water and let stand for three hours before rinsing well with plenty of cold water.
l Before you make tea, pour a little hot water into the teapot to warm it and then pour this water out.
l To make the tea, use one teaspoon of tea (or one teabag) per person and add one extra "for the pot."
l Pour the water into the teapot as soon as it boils. Do not let the water boil for too long as this removes the oxygen from the water and the tea will taste flat.
l Let the tea stand and steep, stir once and serve. As a rule most of the teas available locally will need between 4-7 minutes to steep but you should experiment as necessary to find the ideal steeping time for each tea you serve.
A few words about tea cups
The first cups designed especially for drinking tea were made in the 18th century in the city of Kronstadt in Russia, and the bottom of each cup was decorated with a painted view of that city near St. Petersburg. When the proprietor of a teahouse stinted on the amount of tea he used the tea was so light in color that the picture could be seen clearly and customers would complain by crying aloud "I can see Kronstadt." To avoid the problem it became customary for tea to be served in glasses, at the bottom of which there was nothing to see, let alone Kronstadt.
ICYMI
Ken Burns' Brilliant 'The U.S. and the Holocaust' Has Only One Problem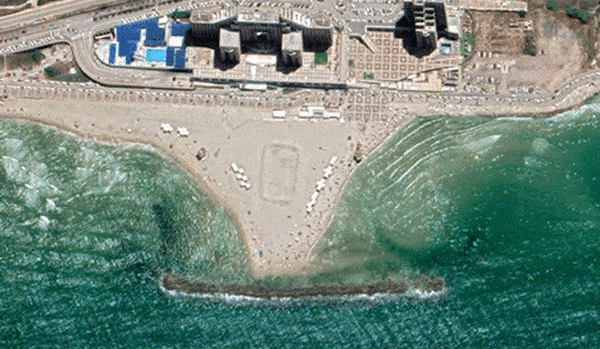 Facing Rapid Rise in Sea Levels, Israel Could Lose Large Parts of Its Coastline by 2050
As Israel Reins in Its Cyberarms Industry, an Ex-intel Officer Is Building a New Empire
How the Queen's Death Changes British Jewry's Most Distinctive Prayer
Chile Community Leaders 'Horrified' by Treatment of Israeli Envoy
Over 120 Countries, but Never Israel: Queen Elizabeth II's Unofficial Boycott