Researchers Reveal Why Ancient Roman Monuments Still Stand After Millennia
What did the Romans ever do for us? They created a concrete that self-repairs, which today could reduce the massive emissions caused by modern cement production, study finds
The Roman aqueduct in Caesarea, Israel, still standing after more than 2,000 years.
Credit: Rami Shllush
While modern buildings fall apart within decades, at best, ancient Roman monuments have stood the test of time for millennia. Now we know why: because their builders used a concrete that can "heal itself" simply by being exposed to water, researchers have found.
The new insight into the resilience of Roman concrete not only explains how structures ranging from the Pantheon in Rome to the seaport of Caesarea in Israel are still standing some 2,000 years after construction. It also offers us a path to reduce the carbon footprint of modern cement production, which accounts for up to eight percent of global greenhouse gas emissions, say Linda Seymour of the MIT in Boston and colleagues in a study published Friday in Science Advances.
The study builds upon previous research that looked at ancient piers and breakwaters to show that Romans added volcanic ash to their mortar to make the concrete highly resilient, particularly when it came in contact with seawater.
How and why this happened was not entirely clear until now, says Prof. Admir Masic, an MIT materials scientist and the head of the team investigating ancient Roman concrete.
Modern concrete is a mixture of sand, gravel, water and so-called Portland cement, which in turn is made by burning limestone, clay and other materials in kilns that reach temperatures of more than 1,400 degrees centigrade. This process releases almost one ton of climate-change inducing carbon dioxide per ton of cement produced.
It also creates a very homogenous mixture that doesn't deal well with cracks, and can crumble away after just a few decades.
Imperfect makes perfect
Roman concrete is less uniform than its modern counterpart and contains tiny granules of white calcium, called lime clasts, that initially don't dissolve but remain trapped in the rock-like material.
"Ever since I first began working with ancient Roman concrete, I've always been fascinated by these features," says Masic. "These are not found in modern concrete formulations, so why are they present in these ancient materials?"
Once thought to be an imperfection, lime clasts are in fact the key to unlocking the self-healing properties of Roman concrete, the researchers found.
"The idea that the presence of these lime clasts was simply attributed to low quality control always bothered me," says Masic. "If the Romans put so much effort into making an outstanding construction material, following all of the detailed recipes that had been optimized over the course of many centuries, why would they put so little effort into ensuring the production of a well-mixed final product? There has to be more to this story."
Masic and his team collected samples of concrete from Privernum, an ancient settlement 100 kilometers south of Rome, and studied the mortar's composition using electron microscopy and x-ray spectroscopy. Cracks in the concrete had been filled with calcium carbonate, the same substance found in the clasts, the researchers noted.
They concluded that the Romans made their concrete through a process called hot mixing. This involves mixing sand, volcanic ash and quicklime (that is, burned limestone) and then adding water. The hydration causes a chemical reaction between the lime and water that raises the temperature of the mixture to up to 200 degrees – hence the term "hot" – and also causes the formation of tiny chunks of leftover lime.
If the concrete eventually develops cracks, water (be it rain on land or seawater) runs through the fissures and dissolves the calcium in the lime clasts. The calcium then precipitates and recrystallizes along the cracks, eventually sealing them, Masic explains.
To confirm their theory, the researchers made cylinders of Roman-inspired concrete produced with the hot mixing technique which they believed was used in antiquity. Once the concrete set, they cracked the cylinders and separated the two halves by a distance of 0.5 millimeters, leaving them under running water. And lo and behold, between one to three weeks the cracks were healed, while control cylinders made with modern cement remained broken, Masic and colleagues report.
Clues that this was the key to the strength of Roman mortar are present in the historical record. A process that releases "latent heat" in concrete production is described by the Roman architect and engineer Vitruvius, but this is the first time that we have been able to identify the technique used and reproduce the remarkable endurance of Roman concrete, Masic says.
"There have been multiple studies recently of ancient Roman concrete structures on land and in the sea showing that the volcanic materials and clasts of lime in the concrete react over time with internal fluids," says Prof. Marie Jackson, a geologist and geophysicist at the University of Utah whose research focuses on ancient Roman concrete.
"From these fluids, diverse mineral cements precipitate, reinforcing the concrete over its long lifetime," says Jackson, who did not take part in the latest study.
The effort by Masic and his team "is a very interesting study, yet it focuses on a chemical system that forms only a small part of the extraordinary resilience of the architectural concretes of ancient Rome and the maritime concrete structures built in the Mediterranean sea with lime and volcanic rock," she says.
When in Rome
While many modern structures are already crumbling, the aqueducts of Rome provide water to the Eternal City to this day; the Pantheon, covered by the world's largest unreinforced concrete dome, stands intact; and the breakers of King Herod's port at Caesarea, north of Tel Aviv, do not yield to the waves even after 2,000 years.
There were other engineering tricks and self-repair processes at work in such monuments, but the use of hot mixing and the presence of lime clasts in the concrete were certainly key factors in the durability of Roman structures, Masic maintains.
The Romans didn't necessarily understand the chemistry behind the resilience of their concrete, but they created this recipe from centuries of trial and error to build sturdier structures, particularly at sea, and once they found something that worked well they stuck with it, he says.
While the researchers sampled cement from a single site, Masic says he is confident that the mortar taken from Privernum is representative of Roman concrete. In any case, studies of building materials from other Roman sites to confirm his team's initial findings are already underway, he adds.
Masic is also a cofounder of DMAT, a company that aims to commercialize more sustainable cement products inspired by ancient Roman techniques.
If modern cement producers do like the Romans did, we could have more long-lasting buildings and reduce the carbon footprint of the concrete industry, the MIT professor says. Making quicklime to be used in hot mixing requires lower temperatures than ordinary Portland cement, which means burning less fuel in the kilns. And then there's the durability factor. "If we double or triple the lifespan of cement-based materials we will need less materials over a longer time and we will be able to mitigate significantly the emissions of concrete production," Masic says.
So, if we were to ask again the notorious question from Monty Python's "Life of Brian" – what have the Romans ever done for us? – we may soon have to admit that in addition to the aqueducts, the sanitation, the roads and all that nifty stuff, the Romans may have also inadvertently given us a hand to solve climate change.
Click the alert icon to follow topics:
SUBSCRIBERS JOIN THE CONVERSATION FASTER
Automatic approval of subscriber comments.

NOW: 40% OFF
ICYMI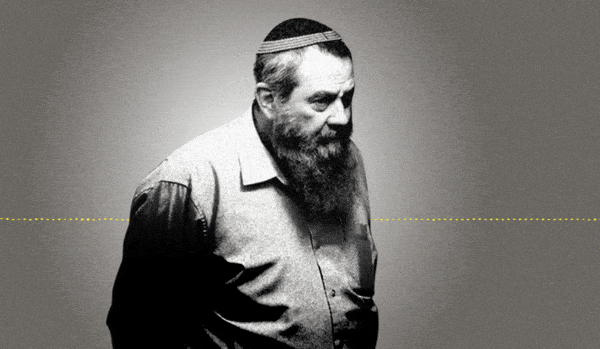 Jewish Law Above All: Recordings Reveal Far-right MK's Plan to Turn Israel Into Theocracy
Why I'm Turning My Back on My Jewish Identity
Down and Out: Why These New Immigrants Ended Up Leaving Israel
The Reality Behind 'The White Lotus' Sex Work Fantasy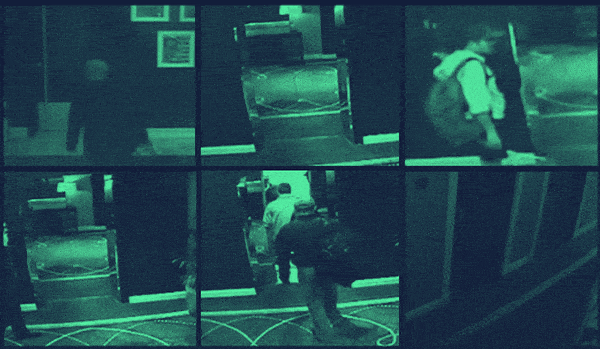 This 'Dystopian' Cyber Firm Could Have Saved Mossad Assassins From Exposure
Comeback Kid: How Netanyahu Took Back Power After 18 Months in Exile