Archaeologists Crack Secrets of Deadly Ancient Trade in Decorated Ostrich Eggs
Why the ancients used eggs from savage wild ostriches rather than innocuous tame ones is unclear, but ornate eggshells from the Middle East were prized by elites across the Mediterranean thousands of years before Easter was a thing
Decorated ostrich eggs from the so-called Isis Tomb, an Etruscan burial in Vulci, Italy
Credit: Jononmac46
The practice of decorating eggs predates Easter by tens of thousands of years, and now a group of experts has concluded an unusual egg-hunt: a high-tech quest to understand the origins and spread of decorated ostrich eggs, a rare luxury coveted by elites in the ancient Levant and the Mediterranean.
Scientific analysis of surviving decorated eggs has revealed that these artifacts were usually sourced through a life-endangering hunt and were then traded by an unexpectedly complex network that spanned three continents.
The findings of the British-led team, reported Thursday in the journal Antiquity, suggest that thousands of years ago the Mediterranean world was much more interconnected than previously thought, and luxury goods were traded and valued in ways not dissimilar from today.
Ostrich eggs have been used by humans since prehistory: Their relatively thick, durable shell made for an excellent water container, particularly in times before pottery was invented, explains Dr. Tamar Hodos, an archaeologist of the Mediterranean from the University of Bristol who led the study. Already during the Stone Age, budding artists would decorate these organically-sourced water bottles.
In fact, surviving fragments remains of incised ostrich shells found in South Africa and dated to some 60,000 years ago are considered among the earliest examples of symbolic representation by humans.
Prehistoric Fabergé with faience
But it was between the Bronze and the Iron Age, that is roughly 4,000 to 2,500 years ago, that the decorating of ostrich eggs was elevated into an art that catered to the expensive tastes of the rich and powerful across multiple regions, much like the bejeweled Fabergé eggs would do thousands of years later.
Skilled artisans would decorate ostrich eggs with engravings or paintings depicting elaborate scenes with plants and animals, or embellish them with ivory, precious metals and faience. Most of the eggshells had holes bored into them and were fitted with holes and metal attachments so they could better serve as jugs or drinking cups.
Archaeologists have found them mostly in elite burials and temples across a vast region: from Egypt to Mesopotamia, as well Minoan and Mycenean sites in Greece, Etruscan tombs in Italy and Punic colonies in Spain.
"This was part of a shared language of what it meant to be really, really rich," Hodos explains. "Each culture was using the eggs according to its own traditions, but there was still this shared sense of what it meant to display being part of an elite."
A deadly kick
Since ostriches are native to North Africa and the Levant, it has long been surmised that this egg-mania began in these regions and then spread to Europe thanks to Phoenician merchants and Greek colonists. But the study by Hodos and colleagues uncovers new details on the complexity of this operation.
The experts studied eggs belonging that are part to of the British Museum collection using electron microscope scanning. They also 'sacrificed' a few fragments to isotope testing, which destroys the remains but can tell us a lot about the diet of the ostriches that laid those eggs and where they came from.
The first interesting finding is that it appears that these eggs were collected from wild ostriches. This is based both on irregularities in the egg surfaces reveled by the electron microscope and by the oxygen isotopes present in the calcium carbonate shell, both of which are typical of eggs laid by wild birds.
This is surprising because ancient peoples knew how to exploit ostriches in captivity. Assyrian texts, for example, describe the king trapping various animals, including ostriches, to be bred and kept in his pleasure gardens, the study notes. So it would have made sense to get eggs from relatively tamer birds bred in captivity. By contrast, hunting for wild eggs would have been a much more dangerous and costly endeavor, Hodos says.
"Ostriches were already known then as highly dangerous animals: they can kill you with a single kick and their beaks are nasty," she tells Haaretz. "You need a tracker to find a nesting site, and then you need to steal the eggs, and ostriches sit on their eggs, they don't leave them unprotected, and show me an animal that doesn't go into superprotective mode over their children or eggs."
It is possible that using wild eggs was a way to increase the value of the finished product and market it as a rare artifact sourced at great risk, Hodos theorizes. This is similar to what occurs today with natural and cultivated pearls, which are chemically indistinguishable but fetch much higher prices when they are from the wild variety because of their rarity and the difficulties involved in collecting them, she says.
Another element that no doubt increased the price of the artifacts was the fact that the eggs had to be emptied of albumen and yolk, and then stored for six to 24 months to dry before they could be decorated. The storage costs and the time required for the return on investment no doubt made these decorated eggs even more expensive and rare, Hodos says.
Scrambled trade network
The other major finding of the study concerns where the eggs came from. The isotopes in the shells allowed the experts to group them according to two climatic zones in which they were laid, one was cooler and wetter and the other hotter and drier.
The research didn't enable allow the archeologists to pinpoint the exact area of origin of the eggs, but we can roughly say that the temperate, wetter zone included the Nile Delta, Israel, Syria and Mesopotamia, while everything south of that fell into the arid zone.
What is most interesting is that eggs originating in both zones were found at sites in the other zone, the study concludes.
"This means that just because you could source an egg locally, it doesn't mean you necessarily did so," Hodos says. "What this says is that the trade networks were far more interconnected and complex than any of us had anticipated."
Again, she suspects that procuring eggs from distant areas would have increased their value for buyers, even for those living in places where the raw material, as it were, could be found locally.
The archaeologist hopes that future research will help locate with more precision the place of origin of the eggs and also give insight into whether the decoration work was done locally by Levantine artists, who then exported the finished product, or whether it was the plain shells that were shipped and there were craftsmen working on them across the Mediterranean.
It is very likely that at least some of the decorated eggs that ended up half a world away may have been sourced in what is today Israel, Hodos notes. The Phoenicians, who had a key role in trading the artifacts, lived in cities on the Lebanese and northern Israeli coast. In the interior, ostriches were aplenty back then (not so much now: the local species was hunted into extinction by the mid-20th century across the Middle East, and today's ostrich population is the result of repopulation efforts using African variants).
And finally, many ostrich egg vessels have been found in Israel dating from the Neolithic to the Hellenistic period and it is likely that the ancient Hebrews were also familiar with them, as the Mishnah discusses issues of ritual impurity related to these artifacts (Kel. 17:14).
Whatever their exact origin, it should be noted that the human fascination with gussied-up ostrich eggs never truly faded. Such artifacts remained popular in the Roman world as the first millennium B.C.E. ended, Hodos says. Later, Ottoman architects believed the eggs repelled spiders, so they hung them among chandeliers in mosques, and they were also used in synagogues throughout Europe and the Middle East.
And even today, this somewhat obscure but once lucrative craft is kept alive around the world by troops of dedicated artisans, from souvenir makers in Russia to the members of the storied Egg Crafters Guild of Great Britain.
Click the alert icon to follow topics:
ICYMI
Ken Burns' Brilliant 'The U.S. and the Holocaust' Has Only One Problem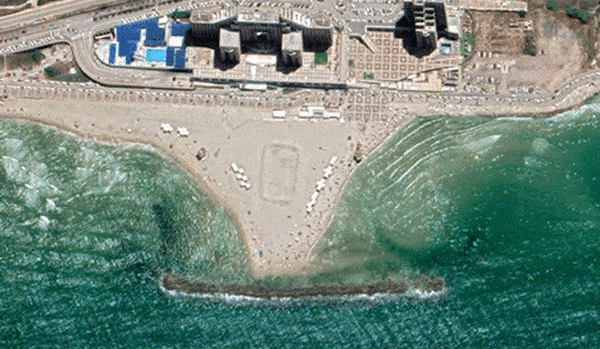 Facing Rapid Rise in Sea Levels, Israel Could Lose Large Parts of Its Coastline by 2050
As Israel Reins in Its Cyberarms Industry, an Ex-intel Officer Is Building a New Empire
How the Queen's Death Changes British Jewry's Most Distinctive Prayer
Chile Community Leaders 'Horrified' by Treatment of Israeli Envoy
Over 120 Countries, but Never Israel: Queen Elizabeth II's Unofficial Boycott