Analysis |
The Prime Minister of Israel, Mr. Nochi Dankner
If not for the social protest movement, a tycoon could have become premier.
Business baron Nochi Dankner at the concluding stage of his stock-running trial. (He was convicted on all charges.)
Credit: Ofer Vaknin
When Nochi Dankner was sentenced to two years' hard time for stock running, the media had to sit back and start explaining how he became the most influential businessman in Israel, how share prices can be manipulated, and why he fell. They dished up the usual cocktail of a wunderkind who made some bad bets, buying shares in the Swiss bank Credit Suisse and investing in property in Las Vegas; they reported on his cronyism with the "X-ray rabbi"; and instead of a cherry on top, they elaborated on the "tremendous damage" Dankner did by manipulating shares in his holding company, IDB Holding Corp.
Dankner's story is a complicated one and you'd need some understanding of finance, securities, antitrust law and corporate governance to make head or tail of it. But forget all that, really. That isn't the story.
It's easy, for tellers of the Dankner tale and readers too, to see Dankner the man and his deals, his family, his character and conduct as the explanation behind IDB's rise and fall. It had been the biggest, most powerful business group in Israel for a decade. But there are worse managers than him, shares were and will be manipulated, insider transactions will remain rife and regulators will continue to leave public service for sweetheart jobs.
Dankner's conviction and sentencing are an opportunity to talk openly about things – the "village" of democratic institutes, formal and informal, that were corrupted by Danknerism and enabled its existence.
The directors in his business pyramid who shut their eyes or supported his proposals as he used public money for his personal needs, regulators (some of whom went to work for him and others who didn't look at his affairs until the social protest), ministers making pilgrimages to see him, MKs who ignored the problems, appraisers who gave him whatever valuations he wanted, auditors who signed each report, and of course journalists who shielded him – all sent a message to the village that "Dankner is untouchable."
In the years before the social protest, press reports would occasionally speculate that Dankner may continue to a political career, or vice versa – he is not interested in a political career. Dankner always responded dismissively.
Nochi Dankner gets booed
Before the social-justice (the cost of living in Israel) protests, here and there speculation would arise that Dankner might go into politics. He always pooh-poohed the idea, but there's never been a more political businessman than him. He exploited the Second Lebanon War to pour donations amounting to hundreds of millions of shekels – paid for by companies under his control, in other words, it wasn't his money – thereby building himself political status and legitimization. His language was statesmanlike, not businesslike. He would say the volume of business crossing his desk was greater than that faced by the finance minister.
Today the idea of the biggest tycoon in Israel becoming prime minister looks ludicrous. Israel never did have a leader hailing from business – but a glance over the ocean shows that a farce can become fateful.
The election of Donald Trump isn't just the first time in American history that a businessman has been chosen, but the first time in 100 years that the U.S. cabinet will include – count'em – THREE billionaires.
But make no mistake. The concentration of wealth in the cabinet and among Trump's closest advisers isn't some sudden sea change. It's the direct result of policies and norms that Barack Obama, and before him the Bushes and Clintons and other presidents in the last 30 years allowed to go on.
Nowhere did protest arise when Obama named the billionaire Penny Pritzker, who'd raised big money for him during his primaries, to commerce. In fact, in his time the amount of billionaire money in American politics soared. Neither Obama nor the Democrats spent time discussing economic or sociological aspects of the policies formed when billionaires are involved in decisions.
In Israel, if anything, toward 2010 for some reason people began to feel that the filthy rich were the most appropriate people to set economic policy. That is downright bizarre if one remembers for a moment the history of the Zionist project. Anyway, that oligarchic-oriented concept was spearheaded by Nochi Dankner, and most of the time people played ball with him by commission or omission: from prime ministers Ehud Olmert and Benjamin Netanyahu to the finance ministers and press.
Historians may note an anecdote from 2008, when Dankner was at the height of his power and influence. While the leaders of the political and business scene, and media, smiled on his behavior, some dozens of subscribers to the Israel Philharmonic Orchestra apparently felt otherwise. Upon being asked to acknowledge the philanthropist's munificence at the start of a concert, they booed him.
Now say it together: 'Economic leaders'
Any process in which billionaires become key players in democracy isn't some American or Israeli invention, to be sure. Dozens of countries have such things, and they're quite the range of ideologies, from China to Italy to Greece and not a few South American nations – not to mention the United States, where the phenomenon is more giant companies getting involved in the democratic process.
Tycoons don't achieve political power because the world thinks they manage economic policy better. If anybody thinks so it's probably because they're under the tycoon's influence.
The key issue is that economic power leads to political power. Tycoons who use their economic clout to influence public policy in their own favor like regulation that bolsters their status, protects their monopolies and defangs competition. It is a vicious circle that can be very hard to break, because the combination of economic and political power acts to suppress the very agenda challenging it.
Like most democracies, Israel always had some involvement of businessmen in politics. But Dankner's takeover of the IDB group in 2003 and the appointment of his cousin Danny Dankner as chairman of Hapoalim, the biggest bank in Israel, turned Nochi Dankner into an uber-tycoon overnight, directly or indirectly controlling a quarter of all financial assets in Israel.
And the oligarchization of Israel began to gain momentum, seemingly in no time rendering businessmen and bankers legitimate and aggressive players in politics, or at least, in economic policy. The code name for these characters was "economic leaders."
The history of businessmen taking over democracies shows that it becomes a new equilibrium that's hard – almost impossible – to change. The government, academics, regulators and press enter into a symbiotic relationship with this toil-economic structure. It took the U.S. 50 years of social struggle to achieve that, culminating in World War II. And for 20 years now the U.S. has been going back in time.
The fact that Danny Dankner has already done two jail terms and Nochi Dankner should soon join him behind bars might make you feel optimistic that the oligarchization of Israel is reversing. But if not for reforms following the social-justice protests, which weakened the economic and political power of the business barons, the Dankners' crimes might never have come to light, let alone conviction.
Apropos, the Dankners' crimes were caused by the implosion of IDB's business model, which in turn relied heavily on monopolistic power and sweetheart credit, and they were just the top of the iceberg of the corrupt political and economic system, most of which is legal. It was trying to save IDB from bankruptcy that led Dankner to manipulate share prices. If not for that chain of events, Dankner could have continued to rely on legal corruption. His economic and political power would have preserved his monopolistic status in cellular, insurance, retail and cement; and the more power a tycoon has, the more the watchdogs and legislators tend to serve his interests. He doesn't need to resort to crime.
Dankner's real danger to the economy wasn't his crimes, you see, or haircuts; it was legal corruption based on the structure that gives money the power to buy government. The haircuts and crimes were what enabled the public to finally realize the chasmic gap between "economic leader" / "creator of jobs" and "financier with enough political clout to shape the rules of the game in his favor at everyone else's expense."
The arrest and incarceration of the Dankner duo could have been an opportunity to praise Netanyahu, who led some of the reforms that brought down bad tycoons and bankers. Netanyahu however chose a different strategy – he's simply been forging ties with new tycoons.
On December 8, the world went into shock as America voted for the impossible candidate, Donald Trump. Could Israel find itself going in similar directions?
In recent years the rift between left and right, between Netanyahu's supporters and haters has become pretty much the only conversation in town. Not a few people feel the only chance for change lies in replacing the prime minister.
Indeed, Netanyahu's conduct vis a vis the institutions of democracy has been deteriorating so fast that it's hard to look at the destruction he's been sowing. But what about the morrow? Will the next prime minister represent the people or will we again get dolls that look good on TV and in the tycoons' newspapers and on Facebook, but depend on the tycoons and interest groups?
The Dankners' imprisonment is an opportunity to discuss the real structure of power that controls Israeli democracy, and start building a political system that acts for the citizen, not for fat cats decked out in hats of left or right.
Click the alert icon to follow topics:
ICYMI
Ken Burns' Brilliant 'The U.S. and the Holocaust' Has Only One Problem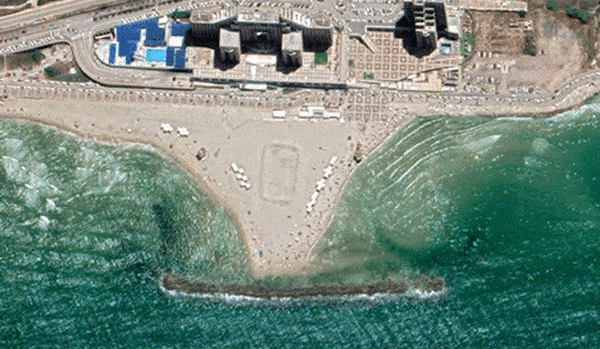 Facing Rapid Rise in Sea Levels, Israel Could Lose Large Parts of Its Coastline by 2050
As Israel Reins in Its Cyberarms Industry, an Ex-intel Officer Is Building a New Empire
How the Queen's Death Changes British Jewry's Most Distinctive Prayer
Chile Community Leaders 'Horrified' by Treatment of Israeli Envoy
Over 120 Countries, but Never Israel: Queen Elizabeth II's Unofficial Boycott