Why Trump's Call for Israeli-style Racial Profiling Is a Terrible Idea, According to an Israeli Expert
Blanket profiling of any racial group is counterproductive and a waste of resources, says former security head at Ben-Gurion International Airport.
A security check at Ben Gurion Airport.
Credit: David Bachar
With the rest of America still reeling from Saturday's attack in Manhattan, Donald Trump took to TV this week to do what he usually does following a terrorist attack: offer a simplistic, miracle solution that involves collective punishment of millions of people.
This time, Trump's snake oil du jour was racial profiling. Appearing on Fox&Friends on Monday morning, the GOP candidate claimed police officers "know who a lot of these people are" – meaning terrorists – but are too afraid to act on this information "because they don't want to be accused of profiling." "You know, in Israel they profile. They've done an unbelievable job, as good as you can do. They see somebody that's suspicious, they will profile. They will take that person and they'll check out," Trump said. (Trump has since denied that he ever meant it is Muslims that should be profiled. But since his campaign is largely built around Muslim-bashing, Muslim-banning and Muslim-shaming, this claim is difficult to believe).
This wasn't the first time Trump suggested that the United States adopt racial profiling, citing Israel as a model. Back in June, following the Orlando attack, Trump said profiling "is something that we're going to have to start thinking about as a country," touting the success Israel has had with it.
There's just one problem with this: Racial profiling is far from the magic cure to terrorism that Trump is currently selling the American people, but a problem in itself.
Just ask Israeli security expert Pini Schiff, the former head of security at Israel's Ben-Gurion Airport. With over 30 years of security experience, Schiff knows Israel's airport security procedures, famous for their profiling practices, like the back of his hand. Nevertheless, he is aghast when he hears politicians seriously suggesting blanket profiling of entire ethnic groups.
"Stigmatizing entire groups would be a horrible mistake, just a terrible mistake," Schiff tells Haaretz. "When you're talking about a group that comprises hundreds of millions of people, are you really going to check everyone, open everyone's suitcases and strip-search all of them? This is a terrible and ineffective waste of resources."
Proponents of racial profiling like Trump often cite Ben-Gurion as proof that the controversial method works. Israel's only international airport has not been the target of a successful terrorist attack since 1972, planes departing from it have not been hijacked in decades (despite obvious and constant threats), and it is widely regarded as one of the safest in the world. Much of this is attributed to the airport's elaborate and ever-developing security procedures, which utilize profiling to a large degree.
Yet unsurprisingly, Trump's idea of Israel's profiling procedures is – like most things that come out of his mouth – simplistic, blatantly racist to a degree that even makes a veteran of Israel's security apparatus uncomfortable, and totally wrong. "Trump says [his idea of] racial profiling is 'like Israel.' He doesn't know Israel, he doesn't understand what we're doing, and he certainly doesn't understand the basic logic of the Israeli system," says Schiff.
Israeli profiling vs. Trump's profiling plan
First, some background: Israel profiles. It does so overtly, most notably in its airport, but profiling exists in one way or another in just about every facet of security and law enforcement.
Ben-Gurion Airport is the most prominent example of Israel's profiling practices. If you've ever been to Ben-Gurion there's a good chance you've seen it in action: Jewish Israelis and white Westerners being processed according to one set of procedures, while Arab families regularly are taken through a much more thorough security check. The situation has improved somewhat in the last two years, following the deployment of a new automated security system that replaced the old system of humiliating physical security checks.
The practice has become notorious for being incredibly invasive and rife with humiliations such as lengthy waiting periods, exhausting interrogations and (sometimes) even strip searches. In 2010, for instance, then-president of the University of Miami, Donna Shalala – a former U.S. secretary of health and human services – visited Israel and met with a number of high-ranking Israeli officials, including Prime Minister Benjamin Netanyahu. All that didn't stop her from being detained and interrogated for three hours in Ben-Gurion Airport upon leaving the country. Shalala is of Christian-Lebanese descent.
Shalala's detainment was just one in a long list of controversial incidents involving the profiling practices at Ben-Gurion. The practice has become so entrenched that in 2015 Israel's High Court of Justice rejected a petition by the Association for Civil Rights in Israel to end the profiling at the airport, arguing that it often discriminated against Arabs. The State Department even warns U.S. citizens of Arab or Muslim heritage that they may encounter "unequal and hostile treatment at Israel's borders and checkpoints."
Given all this, it's not hard to understand why Trump is fascinated with Israel: no stigma of racism, no "political correctness" (one of Trump's favorite boogeymen) holding law enforcement back. The only goal is preventing terrorist attacks, and if the wrong people are sometimes (or often) targeted because they seems suspicious to security officials, so be it. "When you chop wood, chips fly," says Schiff.
Where Trump gets everything wrong, Schiff says, is that in Israel profiling is not done on the basis of blanket racial distinctions. In fact, Israel's history is proof that profiling suspected terrorists on a racial, ethnic or religious basis is ineffective. The current Israeli profiling system, for instance, was developed in the aftermath of the attack on what was then called Lod Airport in 1972, when three Japanese militants opened fire in the airport lobby and killed 24 people.
Attacks by non-Arab, non-Muslim terrorists have been rampant throughout Israel's history with air travel security, from the German terrorists who aided Palestinian terrorists in the kidnapping of an Air France flight Tel Aviv to Entebbe in 1976, to "Hugo Muller," the Dutch passport holder who brought a bomb into Ben-Gurion Airport that same year. And of course, there was Anne-Marie Murphy, the pregnant Irish chambermaid who in 1986 almost boarded an El Al flight with a suitcase bomb that was placed in her bags, unbeknownst to her.
For this reason, the Israeli system of profiling places a great deal of effort on behaviors that are deemed suspicious. Israeli security officials are reluctant to explain what those behavioral signs are, what exactly triggers security officials, and how much of the people that trigger security personnel just happen to be Muslims. But according to Schiff, Israeli profiling focuses on a large number of triggers, from suspicious appearance, to shifty demeanor, to a backstory that just doesn't sound right.
"The Israeli system is like a colander with tiny holes, that only few people can fit in," he says. "The logic is to not waste resources on the needlessly checking millions of people who don't pose a risk. The Israeli system is focused on finding the lone bomber, the unusual. When you utilize a uniform procedure for all passengers, you lose the ability to find the person that you're interested in."
All this, of course, leaves plenty of room for bias, and with bias comes error. To Schiff and many security experts in Israel, this is a reasonable price. But the Israeli system, Schiff insists, does not blanket entire populations. Doing so, he says, would alienate millions of innocent people who will be needlessly harassed, and create huge logistical problems that would render security much less effective.
"It can be a Norwegian tourist, for all we know. Kōzō Okamoto [one of the three Japanese terrorists who committed the 1972 attack in Lod] was Japanese. So are we going to stigmatize all Japanese people? Anne-Marie Murphy was Catholic, so are we going to stigmatize all Catholics?"
The notion that Israel is proof that racial profiling works, perpetuated by Trump, angers him: "It's irritating, it really is. We've invested a lot of time and thought into this."
He also doesn't think that the Israeli system can be easily applied to countries that are much bigger. Israel is a small country, it has one international airport that moves a relatively low number of passengers: The complexities of profiling in countries as big as the U.S. are far greater, he says. But some modifications can be made.
"The important thing to remember is that you're not looking for a population. You are looking for a lone attacker."
Click the alert icon to follow topics:
ICYMI
Ken Burns' Brilliant 'The U.S. and the Holocaust' Has Only One Problem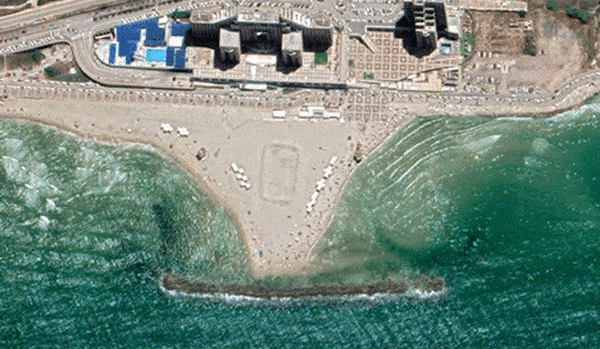 Facing Rapid Rise in Sea Levels, Israel Could Lose Large Parts of Its Coastline by 2050
As Israel Reins in Its Cyberarms Industry, an Ex-intel Officer Is Building a New Empire
How the Queen's Death Changes British Jewry's Most Distinctive Prayer
Chile Community Leaders 'Horrified' by Treatment of Israeli Envoy
Over 120 Countries, but Never Israel: Queen Elizabeth II's Unofficial Boycott