Benjamin Ben-Eliezer, 1936-2016: From Scared Iraqi Immigrant Boy to an Israeli Political Giant
Known for his sense of humor, Iraq-born senior Labor Party politician was first Israeli minister to meet with PLO chairman Yasser Arafat, and served as a minister in Israeli governments throughout the '90s and '00s. His later life was marred by a corruption scandal.
Benjamin Ben-Eliezer
Credit: Yael Engelhart
Benjamin Ben-Eliezer, the former defense minister and Labor Party leader, died Sunday at Ichilov Hospital, Tel Aviv. He was 80 years old.
Ben-Eliezer, known by his nickname Fuad, took leadership of Labor after the electoral debacle of 2001 that led to Ehud Barak's resignation. When he was faced with the same prospects a decade later, the situation was entirely different.
"Everybody calm down," MK Benjamin "Fuad" Ben-Eliezer angrily told everyone at the 2011 Labor Party meeting following the resignation of Barak, who was forming his own Atzmaut party. "I don't want this job, I didn't ask to be chairman," he insisted after it became clear that a majority of members opposed the motion by Avishay Braverman to appoint Ben-Eliezer as temporary party chairman.
Ben-Eliezer's voice sounded hurt, but it also signaled a coming to terms with the notion that perhaps his political career that had begun nearly three decades earlier and had known its share of high points, surprises, downfalls and crossroads, was nearing the end. He was considered a political figure with influence over not only his own Labor Party but also with prime ministers like Ariel Sharon, Ehud Olmert and Benjamin Netanyahu.
He was a national security dove in the political sphere. He was the politician closest to the overthrown Egyptian President Hosni Mubarak. Ben-Eliezer accompanied Israeli prime ministers whenever they visited Mubarak's palace, passed along messages and many times helped ease the tense relations between the two nations.
Amid Mubarak's fall from power, Ben-Eliezer called him to offer his support. When Ben-Eliezer fell ill, his friend Mubarak returned the favor with a phone call during his self-imposed exile from Cairo.
As a politician Ben-Eliezer knew how to tenaciously fight for his place at the table and always recalled the life experiences that motivated him to become that way.
Ben-Eliezer was born in 1936 in the city of Basra, Iraq. His father was a garment trader and a Zionist activist advocating immigration to the Land of Israel, and his mother was a housewife. When Ben-Eliezer turned 12 and the persecution of Iraqi Jews increased, Fuad's father sent him to Israel to save him. During his journey to Israel, Ben-Eliezer found himself alone and forced to get by far away from his family. He, too, amid the wave of immigration from Iraq that flooded Israel in 1950 was sprayed with the insecticide DDT upon reaching Israel. He was accepted as a member of the youth group at Kibbutz Merhavia.
After years of being out of contact, Ben-Eliezer reunited with his parents at Pardesiya's tent camp and strove to help them. From being a pampered child he went to working during the day and studying at night. In his biography, "Fuad: Keneged Kol Hasikuyim" ("Fuad: Against All the Odds") Ben-Eliezer is quoted as saying, "I know the meaning of hot and cold, and to go around at night without a sweater on."
In Israel, Ben-Eliezer's father, the well-to-do trader worked as an unskilled laborer at the Asis juice production facility in Ramat Gan. One day, Ben-Eliezer's father dropped one the crates at the factory and the supervisor, Friedman, kicked him. When the 16-year-old Fuad saw his humiliated father with tears in his eyes, he was seized with rage and went to the factory and hit Friedman with an iron rod to avenge his father's disgrace. Later, the young Ben-Eliezer went to the police station to confess what he had done.
At age 17, Ben-Eliezer was drafted into the IDF. He saw the army as a place where he could compete as an equal among equals. He was sent to the Golani Brigade and later went on to command the elite Sayeret Shaked unit. In 1970 towards the end of the War of Attrition with Egypt, Ben-Eliezer was sent to Singapore as an IDF military attache.
During his time in Southeast Asia, Palestinian terrorists attacked the Israeli embassy in Thailand. A story from that event became part of Israeli mythology: When then Prime Minister Golda Meir called the embassy to get an update, Ben-Eliezer answered the phone. Meir asked, "Who's speaking?" Ben-Eliezer replied, "Fuad." The terrified Meir was then overheard by eyewitnesses muttering, "Oy Vey, the Arabs have gotten in on the phone line."
Ben-Eliezer finished his military service as a brigadier general and served in his last posting as the coordinator of government activities in the Territories, coordinating between the Israeli government, the IDF, international organizations and diplomats to handle civilian issues in the occupied territories.
After Ben-Eliezer left the army he joined up with Aharon Abu-Hatzeira and joined the Tami party, which was largely comprised of Middle Eastern Jews. Later on, Ben-Eliezer joined former Likud MK and army general Ezer Weizman in founding the dovish Yahad party. In the subsequent 1984 elections Yahad received only three Knesset seats. After the election, Yachad was absorbed into the Labor Party and the most contentious political chapter in Ben-Eliezer's life began, lasting nearly three decades.
At the peak of his political career, Ben-Eliezer took over the reins of the Labor Party in 2001 and was appointed defense minister in Ariel Sharon's first government. He had a natural ability to form direct personal relationships and a healthy and sharp sense of humor. Ben-Eliezer had close ties with Prime Minister Yitzhak Rabin and during the successful 1992 election campaign served as the head of Labor Party public relations. After the 1992 election, Ben-Eliezer was appointed construction and housing minister. In 1994, he was sent undercover to Tunisia by Rabin as the first Israeli minister to meet Palestine Liberation Organization chairman Yasser Arafat.
In 2002, Ben-Eliezer faced-off against Avraham Burg for leadership of the Labor Party and won. As party chairman, Ben-Eliezer led the Labor Party into opposition to Sharon's government when the party rejected the government's proposed budget, a move that enraged Sharon.
During the years that the Labor Party was part of unity governments, Ben-Eliezer also served as infrastructure minister and in his last position, as industry trade and labor minister.
Ben-Eliezer was considered one of the people who helped Barak retake leadership of Labor in 2007, laying the groundwork for him and promising party members that Barak had changed and learned from his mistakes. Ben-Eliezer went so far as to claim that Labor "doesn't have a better leader than [Barak]" and that Barak was "the most fitting person to rehabilitate the IDF after the Second Lebanon War." The marketing effort succeeded and Barak became defense minister in Olmert's government, with Ben-Eliezer covering his political back.
After the 2009 elections, when the Labor Party under Barak's leadership only managed to win 13 Knesset seats, Ben-Eliezer supported having Labor sit in the opposition as Barak had publicly promised it would. Yet, Ben-Eliezer played a crucial role in Labor's joining the governing coalition after Barak asked Netanyahu to allow him to continue holding the Defense Ministry portfolio. At this junction, he was apparently convinced that a Netanyahu-Barak coalition government would advance the peace process. Along with his good friend Ofer Eini, the Histadrut labor federation chairman, Ben-Eliezer aided Barak in getting the people at the center of the Labor Party to approve the coalition agreement despite staunch internal opposition.
However, after the political battle his relationship with Barak became tense and distant until Ben-Eliezer decided to openly criticize the defense minister for his inability and lack of desire to force Netanyahu back into the peace process. Barak wasn't happy with the tack taken by Ben-Eliezer and expressed his displeasure by shunting Ben-Eliezer aside.
Ben-Eliezer then announced that if there was no progress made in the peace process he would take the initiative and lead the Labor Party out of the government. For Barak this was the straw that broke the camel's back. He understood that his political fate now lay in the hands of fellow Labor ministers Ben-Eliezer, Isaac Herzog and Braverman and decided to take back the initiative. The response came in January 2011, when Barak called a press conference to announce he was setting up his own Atzmaut party. He informed Ben-Eliezer by phone just an hour before the press conference. From there things began to go downhill fast.
Ben-Eliezer, like his fellow Labor ministers Braverman and Herzog, knew he would need to resign from the government and did so that very day. Within two days, Ben-Eliezer was out of the Industry, Trade and Labor ministry he loved and had vacated his office for his political rival Shalom Simhon. Barak showed up in an unusual appearance for the changing-of-the-guard ceremony. Ben-Eliezer, without losing his famous sense of humor, addressed Barak in his parting words at the ministry and said, "If you wanted to make sure that I'm leaving, don't worry, I'm going."
From the peak of his activity, Ben-Eliezer has spent the last few years in the political wilderness. The man who even at age 75 would regularly begin his workday at an early hour and finish at midnight, who would tour around Israel, go on frequent trips abroad, who was in-demand interviewee and a locus of political power found himself a Knesset member of a party torn apart.
His later years have been marred by allegations of corruption, which led him to withdraw from the 2014 presidential race. An indictment, filed last December, included several corruption charges.
The first accused him of requesting and receiving $400,000 from businessman Avraham Nanikashvili in exchange for assistance rendered to Nanikashvili and his partner, Jacky Ben-Zaken, in Ben-Eliezer's capacity as minister of industry, trade and employment.
The second accused him of receiving 760,000 shekels from businessman Roi Mutzafi, of which he used 260,000 to buy a plot of land for his wife and son in Nes Tziona and 500,000 toward buying a house in Jaffa.
Ben-Eliezer underwent medical treatments several times a week, including dialysis for his kidney failure, and several medical opinions submitted to the court by his lawyers predicted that he wouldn't live long, leading the court to give him permission not to attend the hearings due to his health problems.
The former defense minister died while legal proceedings continued, and it is unclear clear whether the case will continue against the other defendants or whether the charges will be dropped.
Click the alert icon to follow topics:
ICYMI
The Artist Who Survived Auschwitz Thought Israel Was 'Worse Than the Concentration Camp'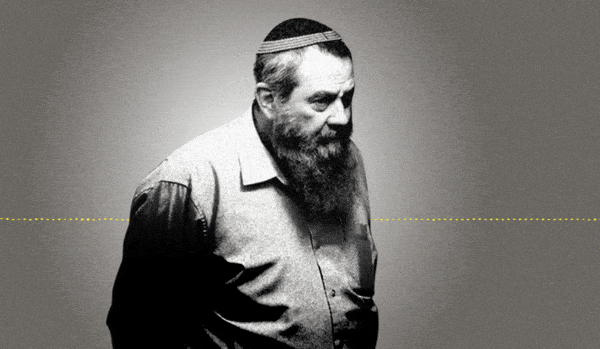 Jewish Law Above All: Recordings Reveal Far-right MK's Plan to Turn Israel Into Theocracy
Why I'm Turning My Back on My Jewish Identity
Down and Out: Why These New Immigrants Ended Up Leaving Israel
The Reality Behind 'The White Lotus' Sex Work Fantasy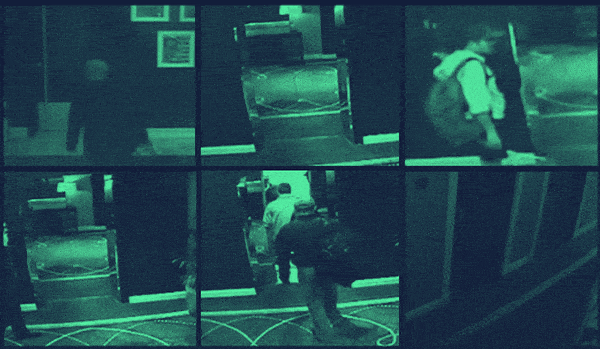 This 'Dystopian' Cyber Firm Could Have Saved Mossad Assassins From Exposure