Israelis and Palestinians Should Have Zero Tolerance for Violence
We need 100 percent understanding for those who think differently from us, but that doesn't make violence acceptable. Here are some concrete actions we can take.
Screengrab from video of a settler trying to attack head of Rabbis for Human Rights, Rabbi Arik Ascherman, with a knife near settlement of Itamar in West Bank. October 23, 2015.
Credit: YouTube
Israel reeled last summer from the arson/murder of the Palestinian Dawabsheh family and the murder at the Jerusalem Gay Pride Parade. The recent spate of Palestinian terror attacks and Jewish violence again reminded us that we are an increasingly violent society in a frequently violent neighborhood. I myself was recently violently attacked by a masked, knife-wielding Israeli as I tried to document the burning of Palestinian trees. These incidents and others point to much more serious issues in our society.
Every time violence shakes us, we hear cries to combat it. After being attacked, I called for 100 percent understanding of those who think differently to us, but zero tolerance of violence. This applies equally to Palestinians and Jews. It includes violence spawned by ideology, religion, nationalism, "family honor" or opposition to sexual orientation. No tolerance must extend to the street, the home, the workplace, bars and dates. However, I was recently asked in synagogue, "What does 'no tolerance' actually mean?" This pushed me to reflect on how to move beyond slogans to concrete actions in order to heal our society:
1. We must dry up funding for institutions where incitement to violence is taking place. After violence emanating from a state-funded yeshiva in the Yitzhar settlement, and the publication of "The King's Torah" permitting violence, written by the yeshiva's head rabbi, the yeshiva was closed. Unfortunately it was later reopened, amid rumors that a second volume of "The King's Torah" is forthcoming.
2. We must require education about nonviolence in civics classes in all schools. Again: maximum tolerance for differing opinions, but no tolerance for violence.
3. We should create a fund supporting encounters between different groups within our society. Educational institutions not violating prohibitions against incitement would be eligible for professionally led encounters preceded by the necessary preparation. Properly done, encounters can help us discover what unites us and honor our differences. There will be opposition from across the spectrum by those who are afraid of exposing their children to those who think differently, but this is essential to combating the urge to use violence. Those who feel they are being heard are also less likely to strike out violently.
4. My attacker and other perpetrators of violence must be convicted. I almost cried when I learned that my suspected attacker is only 17. I don't desire punishment, and his rights must be scrupulously honored. I want to believe that at the moment of truth, he realized he was not a killer, asking himself what brought him to that hillside filled with hate, rage and violence. However, I do want him convicted if it turns out his confession is true. I wonder whether the police would have acted so quickly and successfully had I been Palestinian. Our fellow human-rights organization, Yesh Din, has published statistics showing that there are almost never convictions when the victim is Palestinian. Nevertheless, a conviction will send an important message that the law-enforcement system is capable of apprehending and prosecuting Jews. After conviction, I would testify at the sentencing hearing that my attacker didn't murder me when he clearly could have.
5. State violence: Knowing that leaders elsewhere frequently ignore or praise violence, I'm appreciative that our leaders consistently condemn violence perpetrated by individuals. However, these same leaders provide a bad role model for citizens when the state itself employs its power to trample human rights.
The test of power
We founded Israel rightly vowing "Never again": Jews would never again be unable to defend ourselves because we were stateless. However, our use of power for self-defense morphed into the self-serving abuse of power. It became acceptable for the state to impose zoning plans, making it nearly impossible for Palestinians to build legally, and then demolishing their "illegal" homes. The police were able to change policy and begin sending armed officers to escort Jewish groups on the Temple Mount/Haram al-Sharif without trying to come to agreement with Muslim authorities. We permit ourselves to use our automatic Knesset majority to "democratically" cease recognizing Negev Bedouin ownership documents that the prestate Zionist movement acknowledged, and are building Jewish "Hiran" on the rubble of "Umm Al-Khiran." The midrash teaches us that the hand raised to strike the non-Jew will also strike the Jew. The state uses its power to limit the right to public housing via criteria that have nothing to do with need. Studies after the first intifada showed that soldiers brought their violent behavior home, leading to increased family violence.
Leonard Fein, of blessed memory, tells of a Russian Jew 100 years ago with non-Jewish friends. One day, he asks what they really think of him. They say, "We like you, but why do you Jews always think you're better than everybody?" He uncomfortably answers, "There are certain things. For example, we Jews don't hunt." They laugh uproariously and say, "You don't hunt because we don't allow you to own guns!" Here, the guns are in our hands. A Jewish majority in the Knesset determines how to divide the economic pie. In Israel, everything we would like to call "Jewish values" meets the test of power.
Power, like fire, can warm or burn. Thousands of years before we vowed "Never again," God commanded us: "Never, ever." Exodus 23:9 tells us not to oppress the non-Jewish resident alien, since we know the soul of the alien because we were aliens ourselves in the land of Egypt. Rabbi Samson Raphael Hirsch commented on this verse years before the first Zionist Congress, noting, "Therefore beware, so runs the warning, from making human rights in your own state conditional on anything other than on the basic humanity which every human being as such bears within him/her by virtue of being human. Any suppression of human rights opens the gate to the indiscriminate use of power and abuse of human beings that is the root of the entire abomination of Egypt."
I pray we stop repeating slogans on eliminating violence, and begin acting according to our highest Jewish and Zionist values: "Lo hamidrash haikar, elah hama'aseh" ("It is not the learning but the actions that count").
The writer is the president and senior rabbi of Rabbis for Human Rights.
Click the alert icon to follow topics:
ICYMI
Ken Burns' Brilliant 'The U.S. and the Holocaust' Has Only One Problem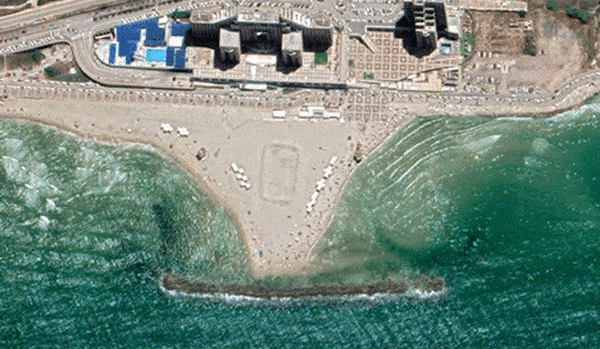 Facing Rapid Rise in Sea Levels, Israel Could Lose Large Parts of Its Coastline by 2050
As Israel Reins in Its Cyberarms Industry, an Ex-intel Officer Is Building a New Empire
How the Queen's Death Changes British Jewry's Most Distinctive Prayer
Chile Community Leaders 'Horrified' by Treatment of Israeli Envoy
Over 120 Countries, but Never Israel: Queen Elizabeth II's Unofficial Boycott