The Left's Anger Isn't a Plan for Peace
My generation has been a massive political failure, but with the Zionist project being driven toward oblivion, the time has come not to hate, complain or criticize, but to act.
An Israeli protester waves a national flag during a rally demanding political change, Rabin Square, Tel Aviv March 7, 2015.
Credit: AFP
Sometimes I get fed up with being well behaved. I get angry. Angry at the anti-nationalist nationalists who are wrecking the Jewish nation-state. Angry at the post-Zionist Zionists who are destroying Zionism. Angry at Likud, angry at Habayit Hayehudi and angry at Gush Emunim, who are all burying Herzl's vision. So much blood, sweat and tears have been sunk into this place. So much talent, sacrifice and dedication have been invested in this dream.
So many incredible things were achieved here. And then this blind and foolish bunch came along and diverted us from the path and took us to places we never should have gone. They corrupted us, polluted us and disfigured us.
Theodor is turning in his grave, Bibi. Vladimir-Ze'ev is blushing with shame, Ruvi. Chaim Weizmann and David Ben-Gurion are wringing their hands. With closed eyes, rough hands and a cold heart, post-occupation Israel is smothering all that pre-occupation Israel built that was precious and magnificent.
But it's not only those people from the other camp I'm angry at. I'm angry at us, too. We had the opportunity of Yitzhak Rabin – and we blew it. We had the opportunity of Ehud Barak seizing power back from the right – and we blew it.
We even had a certain opportunity with Ariel Sharon that we squandered.
When reality dealt us a blow – we didn't acknowledge it. When our simplistic thesis about a utopian peace was bankrupt – we refused to recognize it.
Even after the collapses of Camp David, Annapolis and the Kerry initiative, we didn't learn from our mistakes or draw any lessons.
Like Lubavitcher Hasids, we refused to admit that our messianic savior was dead. But unlike the joyfully dancing Hasids, we converted all our passion into negative energy. Against Menachem Begin, against Yitzhak Shamir, against Benjamin Netanyahu, against Isaac Herzog, against Shelly Yacimovich, against Labor ... against, against, against.
But what are we for? What's our alternative proposal? What other way are we advocating? Nada. Zip. Zilch. Ever since Rabin was assassinated we've had no real agenda. All we've put forth is a bleak and repellent attitude as critics, opponents and, often, as haters.
I'm angry at myself, too. The first text I ever published was a Peace Now booklet that warned of the inherent existential danger of the settlement enterprise.
When I read that booklet today, I'm filled with pride and shame. For like my comrades, I, too, foresaw it all. Like my comrades, I, too, knew exactly where we were headed. But what did my comrades and I do with this piercing insight? Attend peace demonstrations and protest marches? Write bitter articles in Haaretz? My generation has been a miserable political failure. My like-minded cohorts became a tedious bunch of hapless whiners. And I am no exception.
A third way
Back in 1988, I wrote (in the journal Koteret Rashit) that a distinction had to be made between the fight against the occupation and the settlements, and the promise of peace. In 1996 (in this newspaper), I analyzed all the failures of the old peace process. In 2000 (right after the outbreak of the second intifada), I explained that the dogmatic religion of peace had collapsed. I've known for decades that the only way to avert the calamity being ushered upon us by the nationalist right is to abandon the utopian path to which the idealistic but deluded left has clung – and to present the public with a third way.
For decades, I've been writing and saying that we must acknowledge the justified fears of the Israeli majority and offer a thorough and satisfactory answer to its understandable anxiety at the prospect of the next territorial withdrawal. But did I also set out to have a sober and candid dialogue with the silent Israeli center? Did I do all I could to make sure that the choice facing Israeli voters would not be a choice between the messianic idea of Greater Israel and the messianic idea of absolute, total peace? When I look back and see what could have been done and wasn't, I am filled with anger – at myself, too.
But anger is not an agenda. Anger is not a plan of action. The binational reality that is taking shape in Israel doesn't leave us much time. The moral corruption that is spreading through the political system doesn't leave much room for hope. Extreme nationalism, incendiary rhetoric, brutalization and insensitivity are eating away at Israel. The disparity between the unbridled energy of the "bad guys" and the lethargy of the "good guys" defies belief.
In the face of all this, will we merely carry on with the ancient ritual of self-flagellation, more self-flagellation and yet more self-flagellation? Are we going to do nothing more than hone our knives and sharpen our pencils and lean over our keyboards just to fill the pages of this precious newspaper with more and more despair? History will not forgive us – all of us – if we don't take real action and produce a new message.
Yes, it is the right that is sinning, the right that is in control and the right that is leading the country to the edge of the abyss. But the effacement of the left, the paralysis of the left and the blindness of the left are what is enabling the right to do so. With Israel so contorted in pain and the Zionist project being driven toward oblivion – the time has come to act. Not to hate or complain or criticize. To act. To finally get started on the two most vital Zionist projects of the 21st century: uniting the nation and dividing the land.
The writer is a columnist for Haaretz and author of the best-selling book "My Promised Land."
Click the alert icon to follow topics:
ICYMI
Ken Burns' Brilliant 'The U.S. and the Holocaust' Has Only One Problem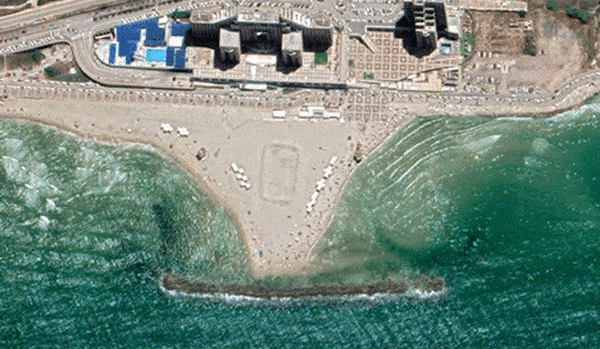 Facing Rapid Rise in Sea Levels, Israel Could Lose Large Parts of Its Coastline by 2050
Lapid to Haaretz: 'I Have Learned to Respect the Left'
The Mossad's Fateful 48 Hours Before the Yom Kippur War
As Israel Reins in Its Cyberarms Industry, an Ex-intel Officer Is Building a New Empire
How the Queen's Death Changes British Jewry's Most Distinctive Prayer