Saudi Prince al-Faisal Tells Haaretz: Desire for Peace Exists Both in Gaza and Ramallah
Prince Turki al-Faisal, Saudi Arabia's longtime intelligence chief and still an insider, insists that the Arab Peace Initiative can bring Israel acceptance in the region. But the political will has to come from the Jewish state.
Rare interview with Saudi prince: "It used to be Arabs who said no, now Israel Is refusing peace"
In the summer of 2011, the Saudi regime was fuming at the Obama administration for its support for the Arab Spring, which the Saudis viewed as a threat. One of the more outspoken expressions of Riyadh's rage came in an article, penned by Prince Turki al-Faisal in the Washington Post, which lambasted Obama's "failed favoritism toward Israel." Referring to the then-pending United Nations vote on recognition of Palestine, Faisal bluntly threatened: "There will be disastrous consequences for U.S.-Saudi relations if the United States vetoes" the motion.
Four years later, the Arab Spring has turned into a Jihadist Winter and relations between Washington and Riyadh, notwithstanding the Iran nuclear deal, have improved significantly, if not dramatically. The Palestinians are still pursuing full-fledged recognition at the United Nations, but Faisal no longer believes that their salvation will come from the international body, nor does he imagine that the United States will pressure Israel to make peace. It's a pity, he says, but that's not going to happen.
"Obama began his administration very much gung-ho on solving this issue," Prince Turki tells Haaretz in an interview. "He backed down rather quickly. That was disappointing, and in the Arab world there was a letdown. I don't think anyone expects the U.S. to push Israel to agree to the Arab Peace Initiative and to reach a two-state solution. It lacks the political will. So it must come from Israel."
Turki portrays the peace initiative, originally presented by his uncle, then Crown Prince Abdullah, at an Arab League summit in Beirut in 2002, as the only vehicle capable of breaking the diplomatic logjam between Israel and the Palestinians. He submits that the core principles of the initiative – withdrawal to the 1967 borders, establishment of a Palestinian state, an "agreed solution" to the Palestinian refugee problem and normalization with the Arab world – can still serve as a foundation for peace talks. And he rejects the position put forth by many in Israel that until the current turmoil in the Middle East settles down, it's preferable to maintain the status quo.
"I beg to differ with that view," says the former, longtime Saudi intelligence minister, who now heads the King Faisal Center for Research and Islamic Studies, in Riyadh, in impeccable English. "Israel enjoys relative peace now, but that is not sustainable. It can come to the negotiating table from a position of strength. That would be a much better way to go forward than to maintain the status quo and have a flare-up once in a while that only brings more condemnation and more isolation, and the growing boycott movement throughout the world against Israeli goods and Israel itself."
Both Palestinian President Mahmoud Abbas and Hamas, he claims, are potential partners. Abbas hasn't abandoned the principle of negotiations to achieve a two-state solution, and Hamas "has always said publicly that it will accept what the PLO accepts."
He also rejects another frequent Israeli claim about past accords and withdrawals: that instead of peace, they produced more bloodshed. "There are two sides to the story," he explains. "If it wasn't for the 18-year occupation of Lebanon, there would be no Hezbollah. In 2005, Sharon withdrew from Gaza without any consideration for what Gazans want. 'I'm leaving,' he said, and then imposed a quarantine that only fostered fermentation, a sense of resistance and animosity toward Israel."
As for the Oslo agreements, Turki adds, "The other side of the story was the continued settlements. There were supposed to be continued withdrawals, and without that the Palestinians were left with a sense of neglect and disappointment that the Israelis had not lived up to their commitments."
'Accept the reached-out hand'
But there's no point dwelling on the past, he adds, because "we can go on forever and find excuses. It's better to go forward with the Arab Peace Initiative. Israel should take this opportunity and accept the hand that has reached out to it."
Instead, Israel has systematically ignored the initiative, which was first proposed in 2002 by the Arab League, and reconfirmed at a summit five years later. "Once it was the Arabs who said no; now it is Israel," he says. Prime Minister Benjamin Netanyahu is probably not the "farsighted leader" who could take such a bold step, he adds, but "If the Israeli people were to choose someone else who would be more willing to engage, that would be a welcome development.
"It has to come from Israel," he adds. "And I hope that when your viewers see me talking like this, [they will realize] I'm not pandering to them. I'm simply stating a fact, that it is the Israeli people, in the final analysis, who have to decide for themselves."
Turki, the eighth and youngest son of the late King Faisal, has taken up the mantle of trying to nudge Israelis in the right direction. In recent years, he has met publicly with several prominent Israelis, including former MKs Dan Meridor and Meir Sheetrit, former IDF Intelligence chief Amos Yadlin, and, most recently, former Finance Minister and Yesh Atid leader Yair Lapid. In honor of last year's inaugural Israel Conference on Peace organized by Haaretz, Turki wrote an article in which he waxed lyrical about his dream of taking a direct flight to Israel and visiting the Muslim holy places. Sounding almost like Shimon Peres, Turki wrote, "Just imagine too how commerce, medicine, science, art and culture between our two peoples would develop." In honor of the second Israel Conference on Peace, Turki gave Haaretz the first-ever televised interview with a member of the Saudi royal family. He received us at New York's ultra-exclusive Baccarat Hotel in midtown Manhattan, in trendy Western attire rather than the traditional white Saudi thawb, or galabiya.
He says he is reaching out to Israelis as a private person and not as an emissary of the Saudi throne, though "I haven't had any pushback from my government." It's clear, of course, that the prince would not pursue this dialogue, which he feels is "absolutely necessary," without the acquiescence, spoken or not, of the Saudi throne. It is also clear he is eminently qualified to present an urbane and sophisticated Saudi face to the Western world.
He was born in Mecca 70 years ago, but was sent in his teens to the United States. He studied at Princeton along with future president Bill Clinton, though it would take the two many years to strike up a friendship. In his 2004 book "Ghost Wars: The Secret History of the CIA, Afghanistan, and Bin Laden, from the Soviet Invasion to September 10, 2001," journalist Steve Coll, now dean of the Columbia School of Journalism, recounts that Turki cut short his studies and returned to Saudi Arabia because he was "upset and disillusioned" following the Arab defeat in the 1967 Six-Day War. He then went on to finish his studies in England and became a government adviser in Riyadh.
Top spy
In 1977, Turki was appointed director general of the kingdom's Al Mukhabarat Al A'amah, or General Intelligence Directorate (GID), a job he held for the next quarter century. He became "one of the longest-serving and most influential intelligence operatives on the world stage," Coll writes. "A champion of Saudi Arabia's austere Islam, a promoter of women's rights, a multimillionaire, a workaholic, a pious man, a sipper of banana daiquiris, an intriguer, an intellectual, a loyal prince, a sincere friend of Americans, a generous funder of anti-American causes, Turki embodied Saudi Arabia's cascading contradictions."
According to Mohammed Yousaf, who came to know Turki when he served as director of operations for the Pakistani intelligence service ISI, "His education and experience in the West made him completely free of the common Arab prejudices toward non-Arabs."
According to Coll, Turki became Saudi Arabia's top spy at a time that it was evolving into an economic juggernaut; he secured billions for his intelligence agency, for other friendly intelligence services and for pro-Saudi agents and informers around the globe, including in the United States. He forged close links between the GID and the CIA, and was a principal conduit between the Americans and Islamist groups in Pakistan and Afghanistan that were fighting the Soviets after their invasion of Afghanistan in 1979, including one led by his compatriot Osama bin Laden. But Turki left his post only a few days before the September 11 attacks in New York, under circumstances that have never been completely clarified. He then served as Saudi ambassador to London and then, for a relatively short period, as the kingdom's envoy to Washington.
Earlier this year, one of the coconspirators of the 9/11 attacks, Zacarias Moussaoui, named Turki as belonging to a group of Saudi princes who, he claimed, funded Al-Qaida before 9/11. Turki and the Saudi government have vehemently denied the allegation, describing Moussaoui as a "deranged criminal"; and the 9/11 Commission that investigated the attacks on the Pentagon and World Trade Center found no evidence of Saudi funding for bin Laden's terrorist group. Nonetheless, the famously classified 28-page section of the commission's report about foreign funding for the group continues to fuel speculation about possible Saudi involvement. Turki says he doesn't know what's in the report. "We were the first to ask that it be made public," he said.
He angrily dismisses claims that Saudi Arabia is a purveyor and exporter of extremist ideology that incites to jihadi terrorism. "That accusation has been made even before 2001, some of it emanating from Israel or from Israel's friends, especially in the United States. Now it is Iran that is promoting this issue." Nonetheless, he claims that since 9/11, Saudi Arabia has taken strong actions to fight extremism. "Give me one incident where anybody has been arrested or captured or put under the spotlight in any country around the world who can be accused of either bringing money from Saudi Arabia or exporting inflammatory rhetoric from Saudi Arabia, or a person who inflicted something on somebody from Saudi Arabia. There isn't even one. So this is a canard.
"And if you say there are Saudi sheikhs or emirs or personalities doing that, give us proof. Because we are the ones who are going to prosecute them. So if you have any names or telephone numbers," he adds, with a cynical smile, "please provide them to me."
He gets even angrier when I ask whether there is anything in Islam itself that fosters the growth of extremist groups such as Al-Qaida and Islamic State. "This claim comes out of an ignorance of Islam," he says. He describes the terrorists of ISIS – which he insists on calling Daesh, which has a derogatory connotation in Arabic – as "apostates." What they do "goes against the whole grain of Islamic tradition, thought, theology and practice." And there are other non-Muslim groups – he mentions some in Africa, for example – that are no less vicious. "In India, a whole train was set on fire because it was full of Muslims, no?"
But ISIS are not only apostates, he adds: They are robbers. "They are robbing me and 1.5 billion Muslims of their faith. [Most Muslims] are not like that: They are everyday people with normal families that want improvement for their kids, better health care, better schools, better clothing, jobs to have money to have a nice life."
But in Saudi Arabia they also have horrid punishments, I persist, amputating hands of burglars or punishing homosexuals. "Homosexuality is not only a crime in Saudi Arabia. It's a crime in other countries as well. I think this is an issue that will take its role in human society as they go forward. On the amputations and so on, these are dictates by religious law, the Sharia, and we believe that they are preventive in a society where such acts can be undertaken. And there's a whole legal procedure, to make sure that they are done justly and according to the teachings of the sharia.
The Iranian issue
"I'm not here to make excuses to you for the Sharia or for any of its principles or its conduct. I'm a believer in Sharia. I think the society in Saudi Arabia believes in it, and this is the law of the land. Some people here in this country [the United States], for example, think that capital punishment is wrong. And yet you see capital punishment being practiced in various countries, including in this country, and in Israel too, you have that, for certain crimes."
Turki is careful when he talks about Saudi Arabia's relations with Iran, which overshadow many of the Middle East's confrontations. "We all have our disagreements, and sometimes politics overrides good sense," he says, without clarifying whether he is referring only to Tehran, or to Riyadh as well. He dismisses claims that the tensions between the two are essentially a conflict between Shi'a and Sunnis: That is a narrative that is advanced by Shi'ite militias and Sunni extremists in Iraq and Syria, he says.
"The kingdom has survived past differences with Iran. When Khomeini came to power in 1979, he described Saudi Arabia as a country of near-apostates, and said the al-Saud family should be driven out of office. Well, we maintained our cool, and I think wiser heads prevailed at that time in Iran, with the election of President Rafsanjani, and subsequently Khatami." Relations deteriorated when Mahmoud Ahmadinejad came to power, "because of the attempted extension of Iranian influence in the Arab world." And despite his "nice words," Turki adds, the situation hasn't changed much since Hassan Rouhani came to power.
Turki insists that Saudi Arabia has a positive view of the nuclear deal with Iran, assuming it will be fully implemented, as outlined in the joint communiqué issued after the September visit of King Salman in Washington. Nonetheless, not only is Tehran not curtailing its regional ambitions or its confrontation with the Great Satan, the accord will spark a nuclear race in the area, as Turki has been warning over the past few years.
"The agreement actually incentivizes countries to acquire nuclear technology and know-how," he says. "There are huge programs for developing nuclear reactors for nuclear energy in Saudi Arabia, in Kuwait, in Egypt, in the U.A.E. There is a sense that if Iran is going to get away with certain issues, we can't have them gain an advantage over us."
He dismisses the talk, however, that Iran, as a common enemy, has united Israel and Saudi Arabia. "This is nonsense being spread by Netanyahu's people. I'm not in government to know whether there is or not, but I can tell you that unless and until Israel comes aboard on the Arab Peace Initiative, there is absolutely no way in hell that Saudi Arabia is going to cooperate with any Israeli government on any issue, whether it is Iran, Daesh or anything else."
Even clandestinely? I ask the prince, and he laughs. "You tell me, can Israel keep anything clandestine? I read Haaretz. I read the Israeli newspapers, I read the American newspapers: Everything is in there. And I don't think there are any more secrets, except in the minds of people, and I cannot discover that." Which applies, of course, to Turki's own thoughts and secrets as well.
The writer is Haaretz's U.S. editor and correspondent.
Click the alert icon to follow topics:
ICYMI
Ken Burns' Brilliant 'The U.S. and the Holocaust' Has Only One Problem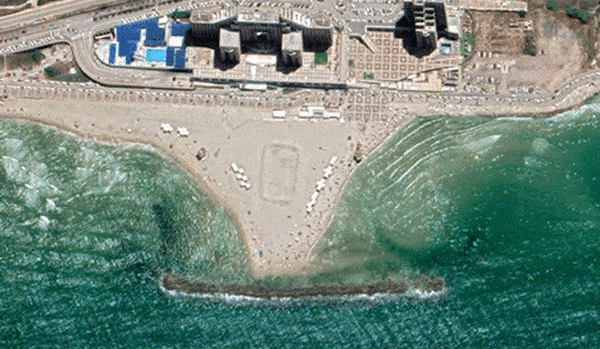 Facing Rapid Rise in Sea Levels, Israel Could Lose Large Parts of Its Coastline by 2050
As Israel Reins in Its Cyberarms Industry, an Ex-intel Officer Is Building a New Empire
How the Queen's Death Changes British Jewry's Most Distinctive Prayer
Chile Community Leaders 'Horrified' by Treatment of Israeli Envoy
Over 120 Countries, but Never Israel: Queen Elizabeth II's Unofficial Boycott