Martin Indyk Tells Israel Conference on Peace: Israelis Must Stop Playing the Victim
Former U.S. envoy tells Haaretz editor-in-chief Aluf Benn that peace process today is all but doomed by the lack of trust.
Martin Indyk and Aluf Benn talk at Haaretz's Israel Conference on Peace, Novemebr 12, 2015.
Credit: David Bachar
TEL AVIV - Stop being so insecure and playing the victim, the U.S.'s former special envoy for Israeli-Palestinian negotiations practically begged a packed audience in Tel Aviv, speaking Thursday at Haaretz's Israel Conference on Peace.
Martin Indyk, two-time U.S. ambassador to Israel and the Assistant Secretary of State for Near East Affairs during the Clinton administration – who returned here under President Barack Obama to try and broker a peace deal, only to give up in great frustration – said the process today is all but doomed by the lack of trust.
"The heart of the matter is trust. So much has happened since 1993 handshake on White House lawn between [slain Prime Minister Yitzhak] Rabin and [late Palestinian leader] Arafat," Indyk, who today is the director of foreign policy at the Brookings Institute in Washington, D.C. told Haaretz editor-in-chief Aluf Benn in their candid conversation on the stage.
Yigal Amir, who murdered Rabin 20 years ago this month, understood something that Indyk admits he had not understood at the time – and that was that Rabin was critical because "he had the trust of the Israeli people, and the trust of Yasser Arafat."
"The point at which we came back into the process – Secretary of State [John] Kerry and myself as envoy was one in which both sides were already convinced they did not have a partner," said Indyk. "And the leaders had also developed such a toxic relationship between them – the combination was deadly."
Despite the warning signs, Indyk agreed to jump back into the fray in 2013 because, as he put it, "I have always followed the injunction of President Clinton – that it is better to try and fail than not to try at all," He has done a lot of "Cheshbon Nefesh," or soul searching, said Indyk, using the Hebrew term, as to whether it was worth the effort. "But the alternative to not trying is what we face today," he said. "It's a kind of hopelessness that leads nowhere."
Indyk argued that the right wing in Israel has "benefited greatly" from the idea that there is no partner on the other side, which makes them repeat that mantra, even when it is not true. Palestinian leader Mahmoud Abbas could become a partner "tomorrow" charged Indyk – if only the Israelis would freeze the settlement building and agree to move forward in good faith and with generosity.
"The point it, and this is something which I don't know how to communicate effectively to the Israeli public, but I will try," said Indyk, raising his voice for emphasis: "You are not victims. You are not. You have built a beautiful country which is incredibly strongwith the backing of the most powerful country in the world. You are not victims anymore. You are players in your own fate."
"To allow your leaders to convince you that you are victims and have to live by the sword – is to give way to hopeless future for your people," charged the veteran diplomat.
What really concerns him, said Indyk, is that Israelis do not seem to understand that, with continued settlement building, they are on the brink of needing to make a choice between remaining a Jewish state or a democratic one.
"The creeping annexation of land which is continuing apace will make it impossible [for there to be a] Palestinian state, or a two-state solution," Indyk warned. "You can't have it both ways," he said, reflecting on the gap between Prime Minister Benjamin Netanyahu's words and actions: "You can't be for a two-state solution and require that the occupation go on for the foreseeable future. Not possible."
Understanding – and doing something about – being on that brink is something that must come from Israel, said Indyk. The U.S., he said, is there to play the role of "Israel's second line of defense," and "underwrite the risks" as and when Israel takes them. They can do no more.
Part of the problem, suggested Indyk, is that when Kerry or Obama or he himself tells Israel it needs to make choices now, that admonition might sound like a threat. "Of course if you feel threatened you are not going to respond positively. But this is not a threat," said Indyk plaintively. "It's a warning."
"I love Israel, it's a critical part of my identity. I do not want Israel to have to make that choice between being Jewish and being democratic. But we are at that point."
"This goes back to what I was saying about feeling like victims," said Indyk. "It's in our DNA as Jews and comes from thousands of years of prosecution. We are a deeply insecure people and God knows there are enough enemies out there to justify that concern."
"It's easy to hunker down, circle the wagons, and say the whole world is against you and you have no choice but to live by the sword," continued Indyk. But where, he asked, is that leading?
Benn also asked about the failed peace negotiations Indyk led in the late 1990s between Israel and Syria – and whether or not, in retrospect, now that Syria has deteriorated into complete and violent chaos, it is not better those talks did not bear fruit and Israel does not have ISIS or Al-Qaida on the shores of its Lake Kinneret.
"For the historical record, five Israeli prime ministers, including Netanyahu, offered full withdrawal from the Golan," stated Indyk. Withdrawal would not necessarily have meant the Syrian army returned to that territory, clarified Indyk – just as in the peace deals between Israel and Jordan and Egypt there are arrangements in place as to where the Arab armies are stationed.
"If you want to ask 'Where would you have been if'– you would have been where you are with Egypt today," said Indyk. "A revolution and a counter revolution later you still have a peace treaty with them. Guess what? ISIS is in the Sinai, but you have an arrangement with Egypt under which you can help fight ISIS."
Indyk, who has often expressed his disappointment with the collapse of the Israeli-Syrian track, claimed that if a deal had been reached way back then, he suspects Arafat would have, under pressure, made a final deal with Israel. "It would have transformed the Israeli-Arab conflict in a dramatic way," Indyk claimed. "We missed the opportunity for a comprehensive peace between Israel and its neighbors—Lebanon would have followed as well. Problems with Hezbollah would have been in an entirely different context. And the U.S. would have remained the dominant power in the region."
"You can trace the arc of the decline of American influence in the region to that moment, when we failed to get the Syrian deal," Indyk concluded.
Click the alert icon to follow topics:
ICYMI
Ken Burns' Brilliant 'The U.S. and the Holocaust' Has Only One Problem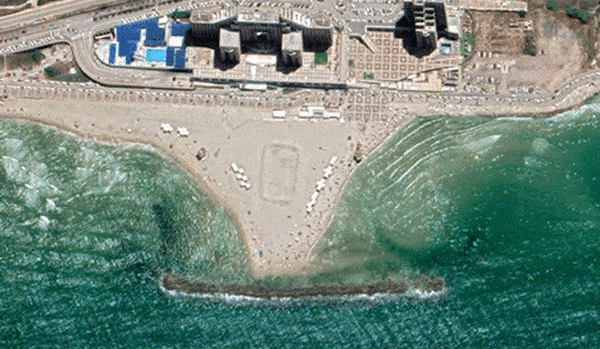 Facing Rapid Rise in Sea Levels, Israel Could Lose Large Parts of Its Coastline by 2050
Lapid to Haaretz: 'I Have Learned to Respect the Left'
The Mossad's Fateful 48 Hours Before the Yom Kippur War
As Israel Reins in Its Cyberarms Industry, an Ex-intel Officer Is Building a New Empire
How the Queen's Death Changes British Jewry's Most Distinctive Prayer