East Jerusalem Residents Feel They Have Nothing Left to Lose
Even when they don't agree with stone throwing, Palestinians in East Jerusalem say their existence is constantly under threat.
Israeli border policemen detain a Palestinian protester during clashes in Shoafat refugee camp near Jerusalem, September 18, 2015.
Credit: Reuters
Rami received Israeli citizenship two years ago. He is a student in his mid-20s, born and living in East Jerusalem. Repulsed by the stone throwing, he has undergone a conscious and self-chosen "Israelization" since high school.
Rami (not his real name) reached the conclusion that he wouldn't get ahead in life without learning Hebrew, becoming familiar with Israeli culture and even befriending Jews, and pursuing studies and work opportunities through Israeli institutions. He submitted two citizenship applications to the Interior Ministry, which rejected him both times. Only after paying a lawyer a decent sum of money that put him in debt was he granted citizenship.
It is not Israeli patriotism that motivated Rami to become a citizen. Like most Jerusalem Palestinians who have managed to receive Israeli citizenship or have pursued it, he did it to be able to study and stay abroad without fear of not being permitted to return to his city and home. "Our existence in Jerusalem is constantly threatened," says Rami, who calls himself a Jerusalem Arab rather than Palestinian.
Variations of this theme arise in every conversation with East Jerusalem residents, especially during the current, publicized confrontations between police and youths. Morning, noon and night, every Palestinian in Jerusalem lives and breathes the Israeli desire, which they perceive in the state's policies, for them all to abandon the city and move abroad or to Ramallah. As residents but not citizens, they are subject to Israeli entry laws – as if they had asked to move there and not been annexed. Extended residence outside the city – for studies, work or living in the West Bank – puts them at risk of losing their Jerusalem residency status and expulsion, with the High Court's approval.
The continuous Israeli threat to their existence in the city is an Archimedean point for understanding the situation in East Jerusalem, even though there are those – like psychologist Rana Nashashibi, Dr. Muhammad Jadallah and Nasser Kos of the Palestinian Prisoners' club – who say that anyone who wanted to and could leave has already done so. That's it. The 303,000 Palestinians living in East Jerusalem (75 percent of them under the poverty line) won't leave, despite all the pressure and oppression.
In many respects, Muhammad (he asked us not to disclose his full name) is the opposite of Rami, though they are of the same age. He did throw stones, got wounded, was caught, arrested and banned from al-Aqsa for one year. His home is some 50 meters from one of the gates to Haram al-Sharif (Temple Mount). In contrast to Rami, Muhammad doubts the Jewish connection to the place.
"If there once was a temple, Allah wanted it destroyed, and then angels built the foundations for a mosque," he said this week with full conviction.
In contrast to Muhammad, Rami discovered at a young age that he does not believe in God, but both speak of their experiences with Israeli racism.
"East Jerusalem closes at five. If we want to go out a little, it's impossible in the western part of the city. It isn't safe to be there after eight or nine at night. Right-wingers hunt and chase anyone they identify as an Arab, and during the day any Border policeman can detain you and humiliate you," says Muhammad. "So we go to Ramallah and Bethlehem."
But the way there is full of military checkpoints and checkpoint-induced traffic jams, and when they do get there, their jealousy is aroused. In the enclaves of the Palestinian Authority, Israeli domination is not experienced every moment, as it is in East Jerusalem. There is no fear of being attacked there. Over the past year, Rami says, everyone in East Jerusalem has felt racism and discrimination in two main issues: In contrast to the swift convictions meted out to Palestinians, the trials of the accused in the burning to death of the youth Muhammad Abu Khdeir in mid-2014 drag on. East Jerusalem Palestinians conclude that the intention is to hand down laughable sentences. Secondly, "around 10 Jerusalem Palestinians were arrested and tried for Facebook posts, while everyone knows that racist posts by Jews don't lead to arrests or trials," says Rami.
Rami doesn't ask young stone-throwers in his neighborhood why they do it because posing such a question would paint him as an outsider. But the truth is he does feel a stranger in the crowded neighborhood his family moved to some 15 years ago, when he was in elementary school, due to the increased rental prices in his old neighborhood. The constant threat to Palestinian existence in the city is embodied not only in flimsy residency status but also in the extreme housing shortage. It didn't come out of nowhere. Israel has expropriated about a third of the land reserves that were annexed to Jerusalem in 1967 from their Palestinian owners for the benefit of Jewish neighborhoods and public projects serving primarily the Jewish population. Severe building restrictions were imposed on the remaining land, supposedly to preserve the neighborhoods' "rural character," and lands are allocated in the heart of these neighborhoods for fortified building for Jews.
The fear of losing residency status and the building of the wall after 2000 brought back to the city thousands of people who had improved their housing standards by moving to adjacent neighborhoods like Bir Naballah and A-Ram, which lie outside the area annexed to Jerusalem. The result is high density, exorbitant prices for buying or renting homes, building without permits, demolition orders and home demolitions.
Nasser Kos recalls a 12-year-old boy who returned from school to find his home demolished. "He cried 'revenge' so the whole world would hear him and then he went to throw a firebomb," Kos says. "Today he is 18 and still in jail." Even someone who does not agree with his deed understands him. Even Rami understands the stone-throwers.
Kos says he became active in Fatah 30 years ago so his children would live better. He never imagined their lives would have no personal or political horizon for improvement and change.
"The child sees his mother beaten, the old man on the way to Al-Aqsa struck by a policeman," says Kos. "He can't bear it. He vents his anger." So, children and youths who throw stones come to represent the general population.
"We all feel we have reached the end of our ability to suffer the methodical official attacks against us in Jerusalem," says Nashashibi. "Israel has succeeded in turning the difficulties of life into a daily matter for every Jerusalem resident. Every conversation begins with 'you heard the shooting, I was choking from gas, I couldn't reach the Old City, I got a traffic fine over nothing, a city clerk spoke to me rudely, the child dropped out because the level is low and there's no money for a private school, the city isn't fixing the sewage.'"
She is convinced that "if we weren't all so deeply frustrated, we would all go into the street." Adults have practical considerations that prevent them from expressing their constant rage, or as Nashashibi puts it: "The children and youths aren't restrained by the conclusions and fear of the adults that there is no benefit, that everything was already tried and nothing has changed."
Will Israel's new policy of suppressing demonstrations and harsher punishments have an impact?
"Death does not deter," says Kos. "I am talking to you and I am dead. I die while living. We die every day. So we have nothing to lose. Therefore, the youths are prepared to die."
Both Jadallah and Ziyyad Hammouri, director of the Jerusalem Center for Social and Economic Rights, say the authorities have already radicalized their punitive measures. "Even people who did not participate in the demonstrations and stone-throwing were badly wounded by Israeli shooting," says Hammouri. "Levying fines and canceling social insurance for families of prisoners have been implemented. So what deterrent effect will anchoring it in law have?"
Nashashibi says: "What Israelis don't understand is that no 12- to 20-year-old youth thinks that what happened to others will happen to him. They have the mentality that they are 'super,' powerful. It's typical of their age group. They think that what happened to others (arrest, injury) happened because they didn't perform well enough, while they can do better."
Parents who fear for their children, fines or the loss of social benefits cannot stop the youths because the "regime of Israeli discrimination has so weakened the institution of the Palestinian family, the father, that they can't influence most of the children," according to Nashashibi. "Fathers who can't earn a living, parents who are beaten by police in front of their children, parents who married when they were youths and don't work. Everything led to there not being an authoritative figure within the family."
On the one hand there is no strong family. On the other, there is no political organization directing them to throw stones and demonstrate, or ordering them to stop. The public has lost its faith in the political organizations, including Fatah, says Kos. The youths decide for themselves.
"The policeman who beats, the settler who visits Al-Aqsa or controls Silwan and the city inspector who delivers a demolition order are those who organized the children and sent them to throw stones," he says. He rejects claims that Fatah is not interested in struggle and that its members only think about their Palestinian Authority salaries. The proof is that Fatah secretaries in the city – past and present – have been arrested.
Many of the protesters who say they are demonstrating for Al-Aqsa, including those who confronted policemen within the courtyard and the mosque, are not especially religious. "Some of them don't even know how to pray," says Jadallah, who works in a clinic on the mount.
"The arrests show that there is no particular religious or organizational association," agrees Kos. "The Al-Aqsa mosque attracts all people – the Muslim and the communist, the activist and the trader, the druggie and the teacher."
In contrast to PA enclaves in the West Bank and Gaza, there is no buffer between the youths and the Israeli occupation and there is no place in which it is possible to pretend the occupation doesn't exist. There are no PA security forces preventing Palestinian youth from confronting the Israeli police as there is in Bethlehem and Nablus.
"Perhaps there is something healthier about this," concludes Nashashibi, "because you can vent your rage and show there is nothing normal in an occupied city."
Click the alert icon to follow topics:
SUBSCRIBERS JOIN THE CONVERSATION FASTER
Automatic approval of subscriber comments.

NOW: 40% OFF
ICYMI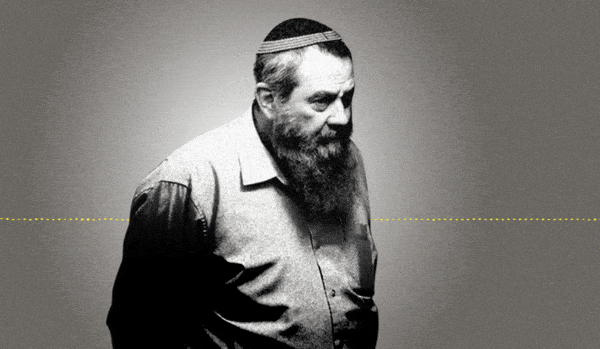 Jewish Law Above All: Recordings Reveal Far-right MK's Plan to Turn Israel Into Theocracy
Why I'm Turning My Back on My Jewish Identity
Down and Out: Why These New Immigrants Ended Up Leaving Israel
The Reality Behind 'The White Lotus' Sex Work Fantasy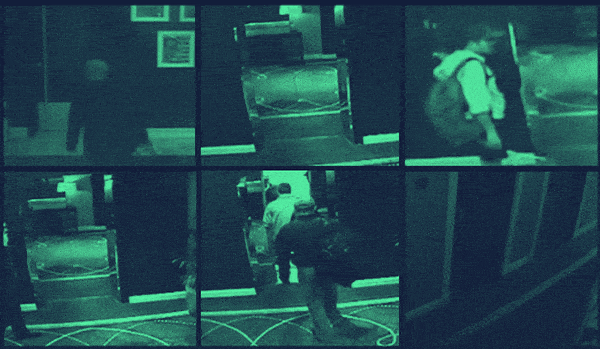 This 'Dystopian' Cyber Firm Could Have Saved Mossad Assassins From Exposure
Comeback Kid: How Netanyahu Took Back Power After 18 Months in Exile