The 4 Challenges Facing Israeli Intelligence Agencies
In a booklet that will become required reading in the field, Brig. Gen. (ret.) Itai Brun outlines the game changers that have made life even more complicated for Israeli military intelligence.
Smoke rises over Gaza after Israel Air Force strikes during Operation Defensive Edge.
Credit: AP
Intelligence officials will always remember 9/11, 14 years ago Friday, for two main reasons. First, it provided a chilling example of agencies being caught completely unaware when, in hindsight, the terrorist attacks could have been thwarted. The U.S. congressional committee investigating the four terrorist attacks detailed a long list of signs that, if they had been understood and analyzed in time, should have led the intelligence agencies to conclude that a large-scale attack was being planned on American soil. September 11, 2001 was not only a terrible human tragedy, but also a severe intelligence failure, one that should be remembered in the same breath as other shocking "surprise" attacks – from the Japanese attack on Pearl Harbor to the surprise attack by Egypt and Syria on Israel in October 1973 (triggering the Yom Kippur War).
The second reason is that Al-Qaida's attack was a kind of historical opening volley which created shock waves whose effects are still being felt in the Middle East to this day. If hijacked planes hadn't struck the Twin Towers and the Pentagon, it's hard to imagine the United States embroiling itself, within 18 months, in two costly wars – in central Asia (Afghanistan) and the Middle East (Iraq). And the toppling of Saddam Hussein's Baghdad regime in 2003 made a significant contribution, even if indirectly, to the shake up in the Arab world some seven years later.
Indeed, the roots of the current chaos in the Arab world can be identified in events that took place after the U.S. invasion of Iraq: increased tensions between Shi'ite and Sunni Muslims in that country; the rise of the Iraqi branch of Al-Qaida, out of which rose Islamic State (also known as ISIS or ISIL); and the desire of the United States under the Obama administration to limit its involvement in the region. There were, of course, many other factors, including the frustration of the younger generation in Arab countries and the impact of social media and the Internet.
Some of this sounds like ancient history at a time when new shocks (the civil war in Yemen; the rise of ISIS; the wave of Syrian refugees now streaming into Europe) are happening nearly every day. The regional intelligence picture has become infinitely more complex and, consequently, harder to understand and analyze – not to mention the ability to predict future developments. The ironic claim of Danish physicist Niels Bohr that "it's difficult to make predictions, especially about the future," sounds truer than ever.
Dramatic changes
A recent booklet by Brig. Gen. Itai Brun attempts to deal with the new intelligence reality in the region, and its impact on intelligence research. Brun, who retired from the Israel Defense Forces a few months ago, held a variety of intelligence roles in the Air Force and Military Intelligence, the last being a 3.5 year stint as head of research in IDF Military Intelligence. At the end of his term, he wrote a document called "Understanding Reality in an Era of Dramatic Changes," of which an unclassified version has just been published by the Intelligence Heritage Center.
Brun writes in his preface, "Intelligence research on the Middle East in recent years has faced a challenging environment that, in the view of many, is unprecedented." Brun explains the change as a combination of several elements: regional upheaval that began with the demonstrations that led to the overthrow of the Tunisian regime in 2010; changes in the characteristics of warfare in recent decades (when countries, including Israel, are required to deal mainly with terror and guerilla organizations, and asymmetrical fighting); and the information revolution, "which, to a great extent, defines our period and undermines organizational and structural conceptions."
Israel's current strategic environment, Brun writes, "is characterized by instability and volatility," which seems greater than it once was. In this context, he calls on intelligence officials and leaders to show "responsible conduct in clarifying and understanding the reality. Why responsibility? Because intelligence research has, for many years, already been in a conceptual crisis."
Ideas for improvement proposed after the great failures of Pearl Harbor, Operation Barbarossa (the Nazi invasion of the Soviet Union in June 1941) and the Yom Kippur War, "were partially applied, but were unsuccessful in preventing stinging failures in recent generations as well," he adds. "New ideas were studied and in these as well, no crystal ball was found that would resolve the uncertainty around dealing with the enemy."
According to Brun, such uncertainty is part and parcel of reality, and intelligence research will have to continue dealing with it, making the inevitable mistakes.
All change
He identifies four challenges that require Military Intelligence to conduct itself differently now. The first is the research required to deal with events occurring as a result of a dynamic that was fundamentally unplanned, or the setting of an unclear goal by decision makers. Brun says this new approach differs from the past, when events were the outcome of clear goals, clear capabilities of the enemy, and actions intended to achieve these goals.
The second challenge arose as a result of changes in the way war is waged. Israel now faces a new generation of enemies, like Hamas and Hezbollah, and it is more difficult to identify their military plans and locate precise targets that will allow strikes against them.
The third challenge is rapidity of response. The speed of events is dizzying and often requires decisions to be made very quickly. For example, the firing of missiles and rockets, or a cyber attack, don't require extended physical preparations, which would increase the likelihood of early detection.
The fourth challenge is that of change, particularly the impact of the information revolution. Information nowadays is gathered at great speed, from a great number of sources. Simultaneously, though, it floods the systems and makes it more difficult to identify significant developments.
Limited imagination
Brun's booklet is the first of its type to be written by an intelligence official who didn't experience the IDF's most traumatic failure, in 1973, firsthand. Brun himself was drafted ahead of the first Lebanon war in 1982, and took part in intelligence gathering ahead of a successful air force assault on Syrian ground-to-air missiles in Lebanon. Yet the Yom Kippur War still looms large in Brun's book: The failure of intelligence at that time, he writes, increased the basic awareness of everyone involved in the real possibility of a strategic surprise, "and the deep understanding of the obligation of all research personnel, as well as decision makers, to cast doubt on the correctness of assessments in general – and absolute assessments in particular."
The most significant lesson of that war, according to Brun, was the need for balanced intelligence, which deals – alongside the classic issue of war deterrence – with other realms as well, which can assist in thwarting strategic surprises.
Brun stresses the fragility and partial nature of intelligence information, and the need for continued debate that raises questions and critiques. He also warns of inherent failures – what he calls the failure of the limited imagination, which leads to missing developments and possibilities for action.
These golden rules, which were honed in 1973, are still relevant today. So, what has changed? The Arab upheaval, Brun writes, has sharpened the need for intelligence to focus on wider research, which doesn't limit itself to surveillance of Arab leaders and their security forces. The increased importance of public opinion also has an impact "in the streets and the squares, but mainly in the awareness of the leaders and decision makers." In broad strokes, Brun presents the actions taken by MI to improve surveillance and analysis of "the Arab street." The upheaval, he writes, "forced us to recalibrate intelligence intuitions that had served us for many years, at a time of familiar leaders and relatively stable regional systems."
In countries like Syria, Iraq, Sudan and Yemen, "national identities have deteriorated and factors like religion, ethnicity and tribal issues have once again become as relevant as they were years ago The main threat is no longer a surprise attack like October 1973, but a rapid deterioration that could lead to a large-scale escalation, which could result in significant damage to the home front."
As an example, Brun cites last summer's war in Gaza between Israel and Hamas – an issue that sparked sharp debate between intelligence officials, and even criticism by some cabinet ministers, who claimed MI hadn't sufficiently foreseen Hamas' actions.
"In certain cases, events also occur as a result of the actions of the enemy, which go against its desires and interests, and even against its declared interests," notes Brun. "The significance of this is that, sometimes, the other side's pursuit of a strategy could mislead intelligence research personnel." Brun says the first challenge he noted – the unplanned dynamic – was witnessed in the Gaza war. "This conflict didn't break out in a planned or conceived manner, but rather in the wake of a security deterioration that occurred in Gaza," he writes.
Reduce uncertainty, avoid surprises
The upheaval in the Arab world, as well as last summer's escalation, underscores Brun's conclusion that intelligence research should reduce uncertainty and avoid surprises. However, he continues, "this doesn't mean that the business of intelligence research is predicting the future. As opposed to the accepted approach by many (including some decision makers), research personnel are not supposed to predict the future – they are supposed to assist decision makers in their thinking about it."
The document is a praiseworthy attempt to examine the role of intelligence and its methodology. It was written in a period of far-reaching change, when most of Brun's colleagues were too busy with everyday events to allow themselves even the briefest of breaks for deep thought. We can assume his booklet will become required reading on intelligence courses, in the academic world and in the security establishment.
And yet, one reservation should be voiced. The changes taking place around Israel are indeed enormous, and the surprise events of recent years certainly show the increasing difficulty in predicting the future. But it still feels that Brun is making life a little too easy for the intelligence officers, and his successors, when he absolves them almost completely of making predictions in favor of what he describes as joint thinking with political leaders. Clearly, intelligence officials will make mistakes from time to time – as they have in the past. But does that really mean they should stop trying to look ahead, and that politicians shouldn't expect them to?
Click the alert icon to follow topics:
ICYMI
Ken Burns' Brilliant 'The U.S. and the Holocaust' Has Only One Problem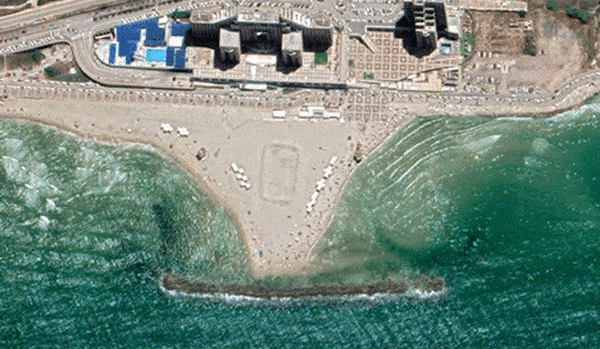 Facing Rapid Rise in Sea Levels, Israel Could Lose Large Parts of Its Coastline by 2050
Lapid to Haaretz: 'I Have Learned to Respect the Left'
The Mossad's Fateful 48 Hours Before the Yom Kippur War
As Israel Reins in Its Cyberarms Industry, an Ex-intel Officer Is Building a New Empire
How the Queen's Death Changes British Jewry's Most Distinctive Prayer