Sharon's Gaza Disengagement Was a Necessary Act of Self-preservation
The revisionist version of history has expunged from Israeli memories the untenable moral, material and human costs of occupation.
Ariel Sharon, center, inspects temporary housing built for settlers about to be evacuated from the Gaza Strip at the Nitzanim construction site in southern Israel July 5, 2005.
Credit: AP
On May 11, 2004, six Israeli soldiers were killed when their M-113 armored personnel carrier (APC) exploded in the Zeitoun neighborhood of Gaza city. Islamic Jihad fighters were photographed celebrating around the bodies of the dead soldiers and mutilating them. The next day another five soldiers were killed when their identical APC was hit by RPG fire, near the Philadelphi route in Gaza's south, where they had been operating against Palestinian tunnels. In the efforts to extricate the dead bodies, another two Israeli soldiers were killed.
Collectively known as ason hanagmashim, the disaster of the APCs, the incidents horrified the Israeli public. Gruesome pictures of Israeli soldiers crawling on their hand and knees in the sand in search of remains were broadcast on the nightly news. A few days later, the IDF launched Operation Rainbow, in which 60 Palestinians were killed, hundreds of homes were destroyed, the Rafah zoo was demolished and most of its animals killed. Israel was roundly condemned by the international community.
For Ilene Prusher's response, click here
This happened over a year before Israel withdrew from Gaza, but it has been more or less expunged from collective Israeli memory, along with the rest of Israel's troubled pre-disengagement history. Hardly anyone mentions the 124 Israelis killed inside Gaza in the five years before the withdrawal, nor the seven felled by 500 Qassam rockets and 3,000 mortars fired across the Green Line, nor the tens of thousands of soldiers called up every year to reserve duty to safeguard the 8,000 Jewish settlers living in the 21 settlements of Gush Katif and northern Gaza.
And that's before we get to 38 years of harsh occupation following the Six Day War, in which close to 2,500 Palestinians died, tens of thousands were maimed and injured and Gaza became one of the poorest, densest and most miserable places on earth. And that's without considering the demographic dangers as well as the moral rot of ruling "over millions of Palestinians whose number doubles every generation," as the disengagement's architect, the late Ariel Sharon, told the Knesset.
Because according to the currently prevailing revisionist version of Israeli history, the 2005 disengagement from Gaza was not a calculated act of self-preservation or national strategy but a conspiracy, an aberration, a near alien visitation. Sharon, for his own nefarious reasons, compelled the country to carry out a withdrawal that was devoid of any imperative or logic. Rather than maintaining a status quo that was essentially manageable, Israel succumbed to false slogans and empty promises of peace in our time. The logical conclusion, supposedly, is never again.
This rendering of the disengagement story serves Benjamin Netanyahu, the right wing and the settlers well. Rather than portraying them as compulsive naysayers, it casts them as prophets shunned for their truth. Rather than painting the settlers as a small minority with an unjustified hold on Gaza's land and water and an exorbitant claim on Israeli tax coffers, it portrays them as selfless heroes courageously protecting Israel's frontiers, victims of a cruel and callous left. Rather than focusing on the grave errors and bad decisions made in the act of disengagement and in its aftermath, it shifts the onus to the act of withdrawal itself. And rather than showing that a determined prime minister who enjoys public support can evict thousands of settlers from their homes, in the West Bank as in Gaza, it supposedly proves that such an endeavor will inevitably end in tragedy.
But the disengagement was no fluke. It wasn't a random concept, plucked out of thin air. The notion that Israel must take its fate into its own hands wasn't concocted by devious backroom spin doctors advising Sharon how to endear himself to liberal elites, in order to extricate himself from a tight legal bind: It was the very essence of those times. Israelis longed to rid themselves of terrorist bombings and to discard their despair of a failed peace process: Lacking partners, they preferred to do it themselves. For that reason, as detractors conveniently forget, the Israeli public consistently and overwhelmingly supported the disengagement, from the moment Sharon first floated the concept at the Herzliya Conference of December 2003 to the day the IDF and Israeli police carried out the speedy and surprisingly bloodless dismantling of the settlements and eviction of their inhabitants in August 2005.
It was Israel's Age of Unilateralism, and it started long before. In May 2000, Prime Minister Ehud Barak ordered the IDF to carry out a similarly swift withdrawal from Southern Lebanon, 18 years after Israel first entered the country in the 1982 war. Today, Israelis are rightly fearful of the tens of thousands of rockets aimed at their cities that Hezbollah has amassed in recent years, though most tend to forget that it was the 1982 war that created Hezbollah in the first place. They have also forgotten years and years of anguish caused by the average 25 deaths of Israeli soldiers killed each year.
More significant, especially for Sharon, was the fact that three years later, the Israeli public literally coerced him and his cabinet, against their better judgment, to decide on the construction of the Separation Wall on the West Bank. Horrified by the suicide bombings, the public demanded that Israel build a barrier close to the Green Line, along a line widely seen as marking the future border that would divide two states, if these were ever established. The U.S., ironically, was opposed: No room for unilateral actions, the Bush administration said.
But the public was not impressed: It was ready for more. After the summer of 2005, Israelis were sympathetic to the personal trials and tribulations of the evicted settlers, but still stood solidly behind Sharon and the disengagement nonetheless. According to all the polls, he and his newly formed Kadima party were set to receive an overwhelming endorsement in the March 2006 elections. But Sharon was then felled by a stroke, and while his tailwind was strong enough to propel his less charismatic and more divisive successor to the prime ministership, Ehud Olmert lacked Sharon's popularity, security gravitas and strategic good sense.
Of course, there is no denying the grievous mistakes made by Sharon and his successors in planning, executing and then coping with the disengagement. Sharon refused to collaborate sufficiently with PLO authorities, on the one hand, and should have rejected U.S. demands for the inclusion of Hamas in elections, on the other. Israel could have been less passive in reacting to rocket and mortar attacks from Gaza, but should have been more proactive in creating conditions that would have allowed the Strip to flourish.
In subsequent years, Israelis soured on their unilateral withdrawals: The Second Lebanon War in 2006 was seen as invalidating the unilateral withdrawal of 2000, while Operation Cast Lead and subsequent battles in Gaza, including last year's Operation Protective Edge, were portrayed as refuting the wisdom of disengagement. And since Netanyahu assumed power in 2009, that has been the official line.
But no amount of history in hindsight can contradict the undeniable truth: Continued occupation of Gaza was ultimately untenable; it was a strategic nightmare, a moral morass, a bigger catastrophe waiting to happen. Israel would have found itself withdrawing from Gaza sooner or later, and no one can say whether it would have done so under better conditions than those that prevailed a decade ago, just as no one can assert that the price of staying would not have been 10 times higher than the cost of withdrawing. The country would be better served if its leaders would dwell less on how and why the withdrawal was wrong then and concentrate more on finally getting it right now.
Click the alert icon to follow topics:
ICYMI
Ken Burns' Brilliant 'The U.S. and the Holocaust' Has Only One Problem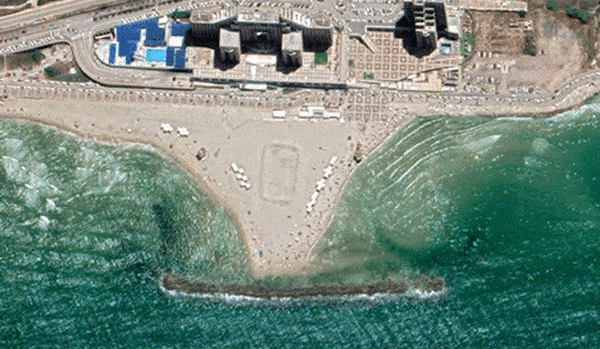 Facing Rapid Rise in Sea Levels, Israel Could Lose Large Parts of Its Coastline by 2050
As Israel Reins in Its Cyberarms Industry, an Ex-intel Officer Is Building a New Empire
How the Queen's Death Changes British Jewry's Most Distinctive Prayer
Chile Community Leaders 'Horrified' by Treatment of Israeli Envoy
Over 120 Countries, but Never Israel: Queen Elizabeth II's Unofficial Boycott