Is an Open Marriage the Secret to Keeping Love Alive?
Elana and David Wesley have been living together happily for 62 years while keeping the fires of passion - and sexual tension - burning.
Elana and David Wesley. 'She explained to me that when she loves someone, she never stops loving him.'
Credit: Moti Milrod
I ran as hard as I could to catch the bus, and squeezed on at the last second. I found myself sitting opposite an elderly couple whom I couldn't take my eyes off. They were holding hands. They spoke American-accented English in low tones, the tranquil conversation of a long-together couple. At one point, the man stroked the woman's arm, then they went back to holding hands. It wasn't the declaratory holding of hands of a new couple, but hidden, loose, relaxed, and therefore all the more secure. I was enthralled.
After a few minutes, fearing they would get off the bus before me, I mustered the courage to speak to them. I introduced myself briefly and asked if they'd been a couple for a long time. "Sixty-two years – is that a long time?" the woman chortled affably. We became instant friends.
In an article I published in April in the Hebrew edition of Haaretz, I wrote about the secret of relationships that endure. I spoke to Prof. Karl Pillemer, the author of "30 Lessons for Loving: Advice from the Wisest Americans on Love, Relationships, and Marriage." But now, enchanted by the couple on the bus, I suddenly realized that I wanted to get to know their story in depth and to write about them and them alone – to focus on one couple at a far higher resolution.
Already on the bus, Elana told me that for her the most important thing in a relationship is having no secrets and being able to talk about everything. It was only later that I understood what she meant.
So here's the story of Elana and David Wesley, a couple from a neighborhood in Jaffa, who somehow have been living together happily since 1953.
They were born in Detroit, Michigan, she in 1931, he the following year. "We were members of a Zionist youth movement," David relates, "and after some of our activities we would meet in someone's house, lying on the floor and listening to records. I saw her on the other side of the room and went over to be next to her" – Elana laughs – "and sexual tension began that has lasted to this day."
Elana: "I had three serious boyfriends before him."
Why didn't things work out with them?
Elana: "Each of them is a different story, but along with their wives, they're still friends of ours, the ones who are still alive. I still love them all."
David: "She and I and her previous boyfriend went to a movie together. I sat on one side of her and he sat on the other, and the three of us held hands. She really liked that. I was simply in love with her. There was something of an overlap (between him and the ex-boyfriend) before it became clear where things between us were leading, a period when it wasn't clear."
David and Elana remained in touch for the next two years, partly by mail, as Elana was in Israel some of the time while David was in Detroit, and vice versa. When they got together again, in Detroit, the relationship deepened and they were married. They immigrated to Israel in 1955, settling in Kibbutz Gesher Haziv, in Western Galilee, where they lived for 30 years before moving to Tel Aviv and then to Jaffa.
On kibbutz, David worked in the citrus orchard and as treasurer, and Elana in the irrigated field crops and elsewhere. Along the way, David obtained a Ph.D. in anthropology. Their three children – now 55, 53 and 48 – were born on the kibbutz. The couple has seven grandchildren and five great-grandchildren.
Sixty-two years is a long time. Did you experience changes in the love and mutual attraction over time?
David: "I don't think so. Our relationship only improved with the years."
Elana: "The romance never fades in him."
David (to me, with a smile): "Do you hear that? Over the years, Elana wanted to renew her ties with her former boyfriends, and some of the time I had a hard time accepting that."
Elana: "It was never done behind his back."
David: "She explained to me that when she loves someone, she never stops loving him, and in the end the penny dropped: If she loves them and doesn't stop loving them, that means that she loves me, too – the person she lives with and who is the center of her life – and will not stop loving me. In other words, she won't be able to allow me to not stay in her life."
Elana: "You have no idea how many friends we have together."
David: "For example, in 2009 we met a woman who's 20 years younger than I am. I was on a speaking tour in the U.S. and she was a local organizer. I was captivated by her and we started writing each other and things developed. One day she said she was going to come to visit me. Elana suggested to her: 'I would like to share David with you.' I reserved a room in a Jaffa hostel for the two of us at Elana's suggestion, and I was with her during her visit."
At this point, I grasped what Elana meant when she told me on the bus that there are no secrets between them, and afterward when she talked about the continuing love for her exes. The delightful couple I am with has been living in an open relationship for decades, with pleasure and satisfaction.
You're actually talking about polyamory. Have you had many relationships like that?
David: "Not many, and always with people we were attracted to. Elana told me that if I'm attracted to them they must be worth something."
Elana: "I would find it offensive if he were attracted to a less interesting woman. We never did it behind the other's back."
Didn't it cause tension or quarrels?
David: "There was a time when I wasn't so happy about it, and I felt hurt, sometimes more, sometimes less, until I understood her to the depths of my soul."
Turning to me, he says, "You're getting more than you expected, eh?" I respond with an embarrassed smile. "Why does love have to be confining? Every love is different," says David. "Those liaisons nourish our relationship."
What would the relations between you look like if you'd maintained exclusivity?
Elana: "That would not have happened. I can't imagine that. I wouldn't have married him if he didn't have an open mind."
David: "Even at the beginning, we went to that movie, two guys, and a girl in the middle, at 2 A.M."
What would you say your secret is, besides the open relationship?
Elana: "That there are no secrets."
David: "I think that for me, it's the knowledge that our bond is so deep and so strong and meaningful – that even if we disagree about something, or are hurt by something, in the end it's all insignificant. The argument will soon be over and we will be able to go on with our relationship. I know that finding Elana is the best thing that ever happened to me."
What's your advice to young couples?
Elana: "To choose slowly and get to know the other person deeply. Go to activities that you enjoy and see what develops, without making the search for a romantic partner the primary motivation."
Elana is skeptical about the idea of going on a date for its own sake, such as is arranged via the Internet. "It's better to become acquainted personally through a subject that interests you, such as in an activity group or a lecture, and not to come from the outset with the feeling that the goal is the search."
Do you argue sometimes? Did you have serious crises?
David: "Have you ever been on the verge of breaking up? No."
Elana: "There were times when you said you wanted a divorce."
David: "No way. I never thought of that or said it."
Elana: "Anyway, words are only words, and sometimes they can be superficial. Taking a word the wrong way can cause a lot of trouble. At first we fought a lot – I'm not afraid to argue, and he doesn't take it to heart. If he knows he did something that made me angry, he knows how to put it in its place and not to exaggerate its importance. The past 20 years have been the best."
David: "For example, we would plan a family picnic and I wanted to surprise her with a bottle of wine. I took a corkscrew and she didn't understand why, and we fought over it. In time I learned that if I share my thoughts, plans and wishes with her – there are no arguments."
You don't like surprises?
Elana confirms that she doesn't, but David wants to explain: "It's not about surprises. I was doing my thing and wanted her to come with me without her knowing why. And then I understood that if I share with her from the beginning, I have a partner for the way."
Subsequently, the two told me they still have "differences" about washing the dishes. Apparently there are some things that not even 62 years can resolve.
SUBSCRIBERS JOIN THE CONVERSATION FASTER
Automatic approval of subscriber comments.

NOW: 40% OFF
ICYMI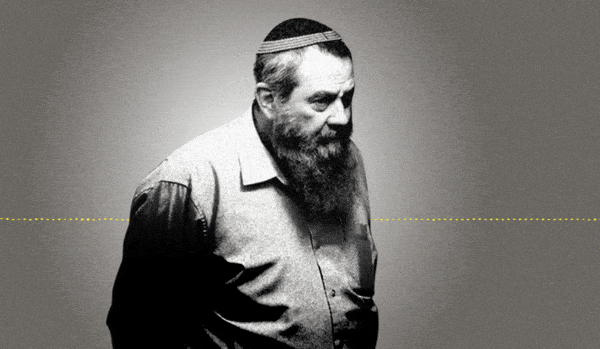 Jewish Law Above All: Recordings Reveal Far-right MK's Plan to Turn Israel Into Theocracy
Why I'm Turning My Back on My Jewish Identity
Down and Out: Why These New Immigrants Ended Up Leaving Israel
The Reality Behind 'The White Lotus' Sex Work Fantasy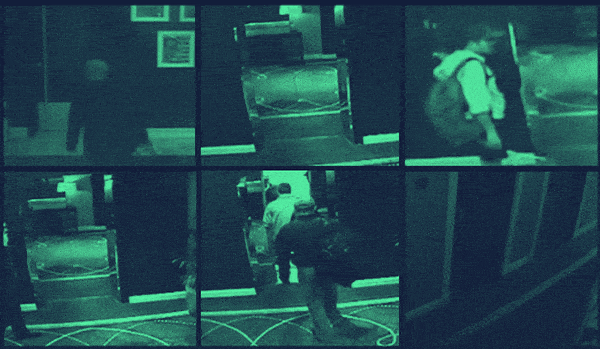 This 'Dystopian' Cyber Firm Could Have Saved Mossad Assassins From Exposure
Comeback Kid: How Netanyahu Took Back Power After 18 Months in Exile