Ambassador vs. Ambassador: How Michael Oren Betrayed Dan Shapiro
The former Israeli envoy to the U.S. stunned and angered Shapiro with his charge that the Obama White House 'deliberately' damaged U.S. - Israel relations.
U.S. Ambassador to Israel Dan Shapiro and Israeli Ambassador to the U.S. Michael Oren, at the 2011 Jewish Federations General Assembly in Denver, Colorado.
Credit: Natasha Mozgovaya
At the 2011 ceremony where Daniel Shapiro was being sworn in as the new United States ambassador to Israel, Shapiro's counterpart Michael Oren – the Israeli ambassador the U.S. – leaned close and fastened a small pin on his lapel: an Israeli flag and an American flag together. It was a personal gesture that symbolized both the close relationship between two countries and between two men.
"I thank you for your friendship," Shapiro said to Oren in his speech with genuine warmth and appreciation. "You and I have formed a great partnership in managing all aspects of the broad and deep U.S.-Israel relationship – from visits, to negotiations, to forest fires – and I look forward to continuing it. As you and Sally have welcomed us into your home in Washington, Julie and I look forward to welcoming you into ours in Israel."
Four years later, with the relationship between Washington and Jerusalem at an all-time low, Shapiro and Oren's personal connection also turned to ice this week.
The Tuesday Wall Street Journal article by Oren headlined "How Obama Abandoned Israel" as a curtain-raiser for Oren's forthcoming memoir sparked a "very angry" phone call between the two men Tuesday, followed by Shapiro's sharp reaction in Hebrew on Israel Radio Wednesday, where he essentially called Oren a liar in diplomat-speak. In some of the strongest negative language he has uttered since arriving in Israel, he said that he "disagreed" with Oren's account, which "does not reflect the truth" and amounted to "an imaginary account of what happened."
Shapiro isn't a man known for strong emotional reactions when it comes to matters of state. Even in the tensest of Middle East crises. Shapiro's calm Midwestern demeanor normally resembles that of the president he represents, whose nickname is "no drama Obama." But Oren's characterization of the Obama administration's purposely doing damage to the alliance over the past six years stunned and devastated the U.S. ambassador, according to those around him, who say he feels deeply betrayed by a man he believed was not just an envoy of his country's ally, but a friend.
Oren's Wall Street Journal piece was a curtain-raiser intended to promote his book "Ally: My Journey Across the American-Israeli Divide" to be published June 23, in which he chronicles his stint as Israeli ambassador to the U.S. from 2009 to 2013. For the entire period of time his book covers, Shapiro was at Obama's side. When Oren arrived in Washington to serve as Israeli ambassador in January 2009, Shapiro worked in the White House as senior director for the Middle East and North Africa of the U.S. National Security Council – before that, he advised Obama on the Middle East during his presidential campaign. Then in 2011, Shapiro became the U.S. ambassador to Israel.
Both of them are Ivy League-educated American Jews raised in the Conservative movement with a passion for the history, culture and politics of the Middle East: Oren has a Ph.D. in Near Eastern Studies from Princeton, Shapiro a master's degree in Middle East politics from Harvard. Though their biographies diverge with Oren's decision to emigrate and become an Israeli, culturally they have far more in common with one another than they do with either Netanyahu or Obama. Their shared backgrounds and common language helped their friendship survive the many disagreements and bumps in the U.S.-Israel relationship.
As Shapiro's 2011 speech reflected, he viewed it as a genuine friendship. The two men bonded not only in their official capacities in Washington and Jerusalem, but in dual appearances at conferences, and as families. Shapiro and his wife Julie Fisher were on the guest list at Oren's son's wedding in Jerusalem. After the Orens hosted the Fisher-Shapiros at their residence in Washington DC after Shapiro was named ambassador, the Shapiro-Fisher couple returned the gesture by hosting a dinner for them at their residence in Herzilya when the Orens returned to Israel in 2013 after Oren's stint was over. Since his return, Oren had discussed his work on the book with Shapiro.
So why the betrayal? Shapiro's insult hangs primarily on one word: "Deliberately."
Oren wrote in the Journal piece that: "Nobody has a monopoly on making mistakes. When I was Israel's ambassador to the United States from 2009 to the end of 2013, that was my standard response to reporters asking who bore the greatest responsibility – President Barack Obama or Prime Minister Benjamin Netanyahu – for the crisis in U.S.-Israel relations ... I never felt like I was lying when I said it. But, in truth, while neither leader monopolized mistakes, only one leader made them deliberately."
If not for the charge of "deliberate" ill will and malicious intent, Shapiro might have calmly disagreed with and argued against Oren's main points in the piece – that during Oren's stint as Israeli ambassador, the Obama White House was guilty of "abandoning the two core principles of Israel's alliance with America." The first was "no daylight" – not disagreeing with Israel in public, only behind closed doors – and the second: "no surprises."
In their phone call, Oren insisted to Shapiro that the book (which was not sent in advance to Shapiro and he has not yet read) contains no attacks on him personally. But that defense is meaningless to someone like Shapiro, who has stated repeatedly to those in Israel who praise him while denigrating Obama that he sees their intentions and approach as one and the same.
To borrow the language of Oren's book, there is "no daylight" between Obama and Shapiro when it comes to policy toward Israel. Saying that Obama deliberately abandoned Israel from the time he entered the White House in 2008 was, to Shapiro, exactly like accusing him – the U.S. ambassador – of doing so.
State Department spokesman John Kirby on Wednesday echoed Shapiro's harsh criticism of Oren's Journal piece, saying that it is Secretary of State John Kerry's view that Oren's "account, particularly the account of President Obama's leadership in the U.S.-Israeli relationship, is absolutely inaccurate and false, and doesn't reflect what actually happened in the past," and "the Secretary also believes that as ambassador – and doesn't believe, but knows – Mr. Oren had limited visibility into many of the private discussions and deliberations that he describes."
The only possible explanation that Shapiro and Kerry can muster for what he sees as Oren's revisionist account of the history of the U.S.-Israel relationship is a mercenary one. Shapiro told Israel radio Tuesday that Oren "was an ambassador in the past, but he is now a politician and an author who wants to sell books."
Kirby said on Wednesday that Oren's article "conveys his perspective as an advocate for his government, and now as a politician who's promoting a book."
Indeed, the roll-out of the book with the article in the editorially conservative Wall Street Journal suggests that the marketing strategy of the book is to appeal to the audience of anti-Obama Republicans gearing up for the 2016 election, eager for more ammunition on failed Democratic policy.
The fire storm may well trigger book sales, but it doesn't seem to be helping his political career. On the contrary. Moshe Kahlon, the head of Oren's party, Kulanu, appears to be as blind-sided by the article as members of the Obama administration.
As Barak Ravid reported in Haaretz, Kahlon sent an apologetic letter to Shapiro saying that Oren's piece did not speak for himself or the party and only "reflects his personal perspective and experience while serving as ambassador." Speaking for himself, Kahlon said that "I was always very candid and vocal in expressing my deep and sincere appreciation for President Obama's efforts to stand by Israel and defend its interests."
The letter followed a phone call from Shapiro to Kahlon protesting the Oren piece and asking him to clarify whether the article represented his and his party's position. After speaking to Shapiro, Kahlon summoned Oren for a conversation, according to the Ravid article, in which Oren made it clear to Kahlon that he had no intention of apologizing for the claims he made in the article – a position he has taken in conversation with Shapiro as well.
Prime Minister Benjamin Netanyahu, however, rejected a request by Shapiro to disclaim Oren's account. Netanyahu was also phoned by Shapiro on Tuesday, Ravid reported, a few hours after Oren's article was published, Shapiro asked Netanyahu to issue a public statement disavowing Oren's accusations. Netanyahu reportedly turned down Shapiro's request and said he had no intention of commenting publicly on what Oren wrote.
To be fair to Oren, while he was writing the book, he likely saw himself resuming the career trajectory he had before he became an ambassador – as a scholar, an academic administrator or heading a prestigious think-tank, a media commentator and popular speaker in pro-Israel circles.
He might never have dreamed that he would end up being tapped by a rising star like Kahlon for a top slot on his Knesset list and an express ticket into the glaring spotlights of political life. The fact that this happened – and that the book was released while Obama is still the sitting U.S. president and Shapiro the ambassador to Israel – gave it weight it would not have had if Oren was merely a college professor.
If he was a more experienced politician, Oren – who could not be reached for comment – might have thought of mitigating the strength of the reaction to his claims by giving advance copies of the book to Shapiro, Kerry or other members of the Obama administration a friendly verbal warning, before they were hit by the Wall Street Journal headline.
Oren has chided the Obama administration that between allies, a "no surprises" policy is best. Perhaps it might have done him some good to take his own advice.
Click the alert icon to follow topics:
ICYMI
Ken Burns' Brilliant 'The U.S. and the Holocaust' Has Only One Problem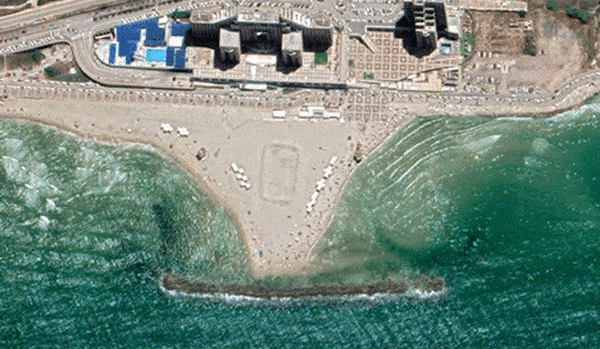 Facing Rapid Rise in Sea Levels, Israel Could Lose Large Parts of Its Coastline by 2050
As Israel Reins in Its Cyberarms Industry, an Ex-intel Officer Is Building a New Empire
How the Queen's Death Changes British Jewry's Most Distinctive Prayer
Chile Community Leaders 'Horrified' by Treatment of Israeli Envoy
Over 120 Countries, but Never Israel: Queen Elizabeth II's Unofficial Boycott