Misquoting Golda Meir: Did She or Didn't She?
Two of her most famous quotes remain sourceless and bereft, despite the best efforts of The Jewish Press writer Harvey Rachlin.
The Jewish Press and Harvey Rachlin
Israeli Prime Minister Golda Meir addressing the Israeli public in the aftermath of the Yom Kippur War, November 1973.
Credit: AFP
The Jewish Press and Harvey Rachlin
"Peace will come when the Arabs will love their children more than they hate us."
It is one of the most iconic quotes of modern Jewish history – universally known; revered for its heartfelt message; and frequently cited by historians, biographers, journalists, and politicians as well as by ordinary citizens throughout the world, Jews and non-Jews alike.
But did Golda Meir – a signer of Israel's declaration of independence who went on to serve the country in many crucial roles including, of course, prime minister – to whom this august dictum is attributed, really say it?
It never dawned on me to question the remark's authenticity as I'd always assumed it was an unassailable and indelible part of oratory history, in a class with the immortal "Four score and seven years ago" and "I have a dream."
But doubts started to surface while I was researching an article on the greatest Jewish quotes of the twentieth century. After rummaging through a plethora of sources and giving much consideration to a number of linguistic gems, I selected my ten illustrious quotes, with Meir's statement among them.
Pithy, earnest, and beseeching, it always seemed the quintessential expression of the frustration Israelis have experienced in desiring to live in peace with their Arab neighbors. I was curious to learn the context in which Meir made this remark and, because words are frequently altered from one citing to another, I wanted to find the quote's original source to make sure I had her precise words.
The quote has been reproduced in countless books and articles in print as well as online, and many of these cite as their source A Land of Our Own: An Oral Autobiography by Golda Meir, edited by Marie Syrkin and published by G. P. Putnam's Sons in 1973. The quote appears, along with several others, on the last page of the book's text (before the index) under the heading "On Peace." Its source is given as: National Press Club, Washington, 1957.
I wrote to the National Press Club in an effort to obtain a copy of Meir's 1957 speech. The response I received was that Meir, who at the time was Israel's foreign minister, did not speak there in 1957. She had, however, addressed a club luncheon on December 11, 1956. Well, authors do make mistakes, and maybe Syrkin got the year wrong. Besides, December 1956 is pretty close to 1957.
The National Press Club did not have a copy of Meir's 1956 speech, so I searched far and wide for one. None of the repositories in the U.S. that I contacted had a copy, nor did they have any record of Meir's ever having made the statement I was looking for. These archives included the University of Wisconsin-Milwaukee Library (where many of Meir's papers are located); the Jewish Women's Archive in Brookline, Massachusetts; the Dorot Jewish Division of the New York Public Library; and the American Jewish Archives in Cincinnati, which houses Syrkin's papers.
It turned out the Recorded Sound Research Center of the Library of Congress had a recording of Meir's National Press Club speech, but before I could get to Washington to listen to it, I obtained a transcript of the speech from the Israel State Archives.
Breathlessly I read it – but, alas, Meir's elusive quote was not there.
With no primary source found for this world-famous statement, a previously unfathomable question came to mind: Did Golda Meir really say it?
As the author of numerous books, I've learned in my research that it is not unusual for myths, false statements, half-truths, quasi-truths, exaggerations, distortions, and all sorts of other apocrypha to creep into the public mind. They enter it through the main arteries of communication and its back alleyways and all too often are accepted without question by the public at large.
For example, schoolchildren of past generations were taught that when George Washington's father asked if he'd chopped down a cherry tree, young George responded: "I cannot tell a lie." The story was actually a fabrication that had its roots in Mason Locke Weems's 1800 book The Life and Memorable Actions of George Washington.
Another example: It was long thought that Abraham Lincoln composed his famous Gettysburg Address on the train to that Pennsylvania city, but even though there were people who claimed to have seen Lincoln writing on the train, the assertion that he wrote the address en route to Gettysburg has been shown to be spurious. (Historians have concluded that the president finished at least part of his speech before he left the White House and may have put the final touches on it between the time he arrived at Gettysburg and the ceremonies the next morning.)
One more: It was for many decades considered as fact that Abner Doubleday invented the game of baseball in Cooperstown, New York, in 1839. However, not only is there no known record of Doubleday even setting foot in Cooperstown, we now know the myth had its origin in the unsubstantiated conclusions of a committee that felt its promulgation would create a patriotic and romantic image for the sport.
As if the enigma of Meir's "Peace will come" statement were not troubling enough, there is, astonishingly, another ultra-famous Meir quote whose origin seems mired in doubt:
"When peace comes we will perhaps in time be able to forgive the Arabs for killing our sons, but it will be harder for us to forgive them for having forced us to kill their sons."
The possibility that Meir never really said this was brought to my attention by Jason Maoz, senior editor of The Jewish Press. He had been on the trail of this celebrated quote a while back, trying assiduously to find its provenance and ending up with the same dead ends and frustrations I did with the "Peace will come" statement.
Launching myself on a quest to track down another Meir gem, I got in touch with all the repositories and archives I'd contacted for the "Peace will come" quote. One by one, the responses all came back carrying the same empty message: No primary source can be found for this quote.
In my relentless search for original sources for the two quotes, I scoured innumerable websites and newspaper indexes as well as several Meir biographies.
The discerning reader is aware that quotes in nonfiction books often don't come from original sources but are derived from secondary ones. Not always reliable, secondary sources come with a caveat: they may be in error or may be repeating errors from other sources. Therefore, in verifying quotes the scrupulous researcher needs to follow the chain of citations back to the very first one and ascertain if indeed that first citation itself is from a bona fide original source.
Curiously, most of the books I looked at, as well as Meir's own autobiography, My Life, contained no mention of these two most famous Meir quotes. Nor was either of them included in The New York Times's 4,883-word December 9, 1978 obituary of Meir – although Times reporter Israel Shenker found room for more than three dozen other quotes from Meir.
My investigation took a turn when I found a 1970 collection of Meir quotes titled As Good As Golda: The Warmth and Wisdom of Israel's Prime Minister. In this book there are two quotes that bear close resemblance to the pair in question: "Peace will come when Nasser loves his own children more than he hates the Israelis" and "What we hold against Nasser is not only the killing of our sons but forcing them for the sake of Israel's survival to kill others."
Strangely, there are no citations for any of the quotes in the book, and while I found these two exact quotes in other books (all published in or after 1970) none of the citations were from original sources. Even more bizarre is that As Good As Golda was compiled and edited by Israel and Mary Shenker – yes, the same Israel Shenker who several years later would write the massive New York Times obituary that contained dozens of Meir quotes but, notably, not her two most famous ones. (We'll probably never solve that particular puzzle as Mr. and Mrs. Shenker are both deceased.)
In investigating the veracity of a historical occurrence or quote, one also wants to consider whether the event or statement in question is consistent with the personality, habits, or disposition of the public figure connected to it. Just as it would have been out of character for the diligent Lincoln to have hastily written his Gettysburg Address on the train to Gettysburg or to have ad-libbed his speech on the Gettysburg battlefield, the sentimental nature of Meir's alleged pronouncement about "forgiv[ing] the Arabs for killing our sons" seems inconsistent with her character.
Nasser was an avowed enemy of Israel who desired, along with Egypt's Arab neighbors, to destroy the country. With so much Jewish blood having been spilled to preserve the nation's very existence, would the iron-willed and resolute Meir really have said something that has such an abject ring of supplication and liberal political correctness to it?
In the chapter in her autobiography on the Yom Kippur War, Meir wrote: "For years we not only had seen our sons killed but had tolerated a situation so grotesque that it is almost unbelievable: The only time that Arab states were prepared to recognize the State of Israel was when they had attacked it in order to wipe it out."
In her manifest disgust with the Arab wish to annhilate Israel, she certainly does not sound like she would have said something even remotely like "When peace comes we will perhaps in time be able to forgive the Arabs for killing our sons, but it will be harder for us to forgive them for having forced us to kill their sons."
And yet, despite the lack of verification for either statement and the fact that the "forgive them" quote in particular hardly accords with Meir's well-known hardheaded persona, they've both become entrenched as immutable fact, as truth carved in stone, when apparently they stand on a foundation built of sand.
Historical truth is ill served when so many people want to believe something even if it may not be true. A reputable scholar contacted by one of the archives I was in touch with for this article insisted on the veracity of the quotes – but at the same time acknowledged he couldn't offer any evidence for them!
In August 2014, in the wake of Israel's Operation Protective Edge against Hamas in Gaza, the Anti-Defamation League placed an ad in The Hollywood Reporter that highlighted the two iconic Meir quotes and suggested they were applicable to contemporary events; readers were asked to join the 18 Hollywood executives whose names were listed "in calling upon world leaders and decent people everywhere to ensure that Hamas terrorists cannot be rearmed"
The ad had both Meir quotes strung together with the singular attribution "Golda Meir (1957)."
The ADL did not respond to repeated requests from The Jewish Press for a statement as to whether the organization possessed any verification of the quotes and why they ran together, as though they were part of the same statement.
Many references to the two Meir quotes either cite the aforementioned Marie Syrkin as the source or don't give her name but cite the places and years she provided for the statements. As noted earlier, the quotes appear in Syrkin's A Land of Our Own, both on the same page, one underneath the other. The parenthetical attribution that follows the second quote, the one about forgiving the Arabs, is "Press conference in London, 1969." Perhaps the only thing accurate about that citation is that Meir was in fact in London in 1969.
It is disconcerting to think that Syrkin, who passed away in 1989, may have made up the quotes for Meir or that she somehow got them wrong. She was a respected scholar and a friend of Meir who wrote prolifically about her and edited some of her speeches.
However, a hint that Syrkin may have at least taken some artistic license in editing Meir can be glimpsed in this aside by Asher Weill, the managing director of the book publisher Weidenfeld and Nicolson: "Mrs. Meir does not want the speeches to appear necessarily verbatim but they should be judiciously cut and style-edited."
All said, it seems there are three possibilities surrounding the mystery of Meir's two most heralded but troublingly elusive quotes:
(1) The words were indeed spoken by Meir exactly as we know them today and I and the researchers at the various repositories I contacted were remiss in not locating them in their original sources.
(2) Meir expressed the thoughts in somewhat different language and Syrkin or someone else rewrote them as the quotes we are all familiar with.
(3) Meir never said them at all.
Many of us – perhaps most of us – will find it hard to accept that these two gems that have become inextricable parts of the fabric of twentieth-century Jewish history and folklore did not come from the mouth of Golda Meir. But until their authenticity can incontrovertibly be verified, it cannot be said with certainty that Meir ever said either one of them.
About the author: Harvey Rachlin is an award-winning author of 13 books, including "Lucy's Bones, Sacred Stones, and Einstein's Brain," which was adapted for the long-running History Channel Series "History's Lost and Found." He is also a lecturer at Manhattanville College in Purchase, New York.
Click the alert icon to follow topics:
SUBSCRIBERS JOIN THE CONVERSATION FASTER
Automatic approval of subscriber comments.

NOW: 40% OFF
ICYMI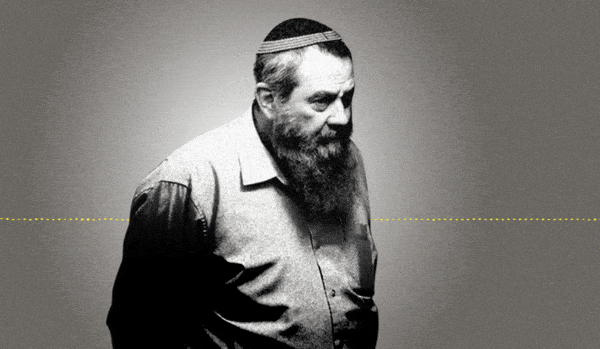 Jewish Law Above All: Recordings Reveal Far-right MK's Plan to Turn Israel Into Theocracy
Why I'm Turning My Back on My Jewish Identity
Down and Out: Why These New Immigrants Ended Up Leaving Israel
The Reality Behind 'The White Lotus' Sex Work Fantasy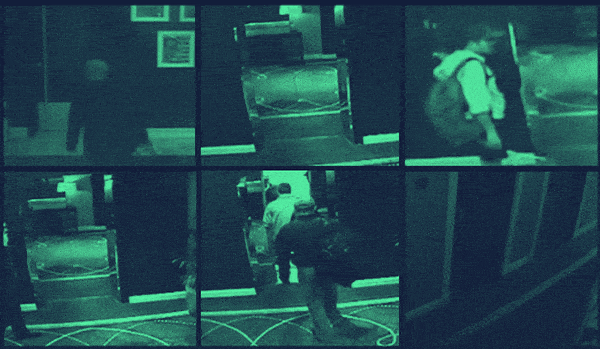 This 'Dystopian' Cyber Firm Could Have Saved Mossad Assassins From Exposure
Comeback Kid: How Netanyahu Took Back Power After 18 Months in Exile