When Obama Quotes American Rabbis, Netanyahu Assumes He's Up to No Good
The motherlode of all the dangerously delusional leftist gobbledygook about Israel, the PM once wrote, was born in the U.S.A.
Heschel (second from right) in the March 21, 1965 civil rights march from Selma to Montgomery, Alabama with civil rights and labor leaders. Martin Luther King Jr. is fourth from the right.
Credit: AP
In recent weeks, U.S. President Barack Obama has been lecturing Benjamin Netanyahu and other Jews about Jewish values and their relevance to the Israeli-Palestinian conflict. When he does so, he usually refers to the venerated Rabbi Abraham Joshua Heschel, Martin Luther King's great ally in the Civil Rights Movement. Heschel isn't that well known in Israel, but I suspect that when Obama mentions him, Netanyahu's probably thinks of another renowned American rabbi, but not in a good way: Judah Loeb Magnes.
For Netanyahu, Magnes is the root of all evil. The San Francisco born Reform leader who was one of the founders of the Hebrew University of Jerusalem is the motherlode of what Netanyahu describes in his 1995 book "A Place Among the Nations" as the "nave belief" that the main reason for the conflict between Arabs and Jews in Palestine is "a breakdown in communications."
This "simplistic" view of the world, Netanyahu wrote, persisted in the face of Arab efforts to undermine the Jewish Yishuv in the 1930's and 1940's, gained even more adherents after the state was born, and finally "ensconced itself in power" when Yitzhak Rabin and the Labor Party won the elections in 1992. And we all know how that ended.
Netanyahu draws a direct link between the support of Magnes and members of the pre-state Brit Shalom (Alliance for Peace) for a binational state to defeatist leftism and post-Zionism of today. He erroneously portrays Magnes as the leader of the Brit, which included Central European luminaries such as Martin Buber and Gershom Scholem was well as Henrietta Szold, though Magnes was only a supporter and perhaps mentor as well. Nonetheless, Magnes' Weltanschauung, which has evolved to include today's left, is the product of a certain "childishness" that has "Made in the U.S.A." stamped all over it, as far as Netanyahu is concerned.
"Magnes," he writes, "interpreted the Arab enmity to Zionism in terms taken directly from American political culture." The naiveté that Obama is often accused of harboring comes from the same source. "In their overheated imagination, which has turned into a delusion, they believe that the conflict can be solved by mere words," Netanyahu wrote then, in words that could be issued by his office today, "as if we aren't in the midst of a desert storm that is enveloping us in swirls of fanaticism and war: as if we're living in the Middle West and not in the Middle East," Netanyahu writes.
Netanyahu probably picked up grumblings against Magnes at home. His father, Benzion, participated in a 1932 demonstration against the Hebrew University and Magnes together with his good friend Abba Achimeir and his so-called "Alliance of Thugs" – Brit Habiryonim. They threw stink bombs to protest the launching of a new academic chair for World Peace, which they claimed should be dedicated to Hebrew Militarism instead. Magnes called the cops, Netanyahu managed to escape but Achimeir was arrested, not before blasting the university's discriminatory hiring practices in favor of Mapai-affilated lecturers and against those associated with the Revisionists. The narrative of the discrimination suffered by the elder Netanyahu for his political beliefs is one that is often cited to explain his residencies in the United States as well as the resentment that he felt, and passed on to his son, towards the "elites" and Mapai-dominated old political order.
Netanyahu left for New York in 1940, to serve as secretary to Revisionist leader Zeev Jabotinsky, but within the year Jabotinsky died and Netanyahu became the executive director of the right-leaning New Zionist Organization of America. He then came face to face with the mainstream Zionist Organization of America and its leader, Rabbi Stephen Wise, another Reform nemesis. Wise had waged a running feud with Jabotinsky, famously describing the Revisionists as "a species of fascists." Netanyahu didn't forgive or forget, and in one of his last interviews he described Wise as "a servant of Roosevelt." That faceoff between Wise's liberal Zionism and Jabotinsky's aggressive approach has also assumed renewed relevancy in recent years as conservative thinkers try to create an analogy between Roosevelt's "abandonment of the Jews" to their fate in Nazi Germany and Obama's "betrayal of the Jews" in his nuclear deal with Iran, as well as between Wise and Obama's circle of Jewish friends advisers, once dubbed by Netanyahu as "self-hating" and as "court Jews" this week in Sheldon Adelson's Yisrael Hayom.
In his book "Crisis of Zionism" Peter Beinart portrays Wise as well as Heschel and his one-time secretary Chicago Rabbi Arnold Jacob Wolf, whom Obama was close to, as three pillars of contemporary liberal Zionism. Wolf was one of the founders of Breira, a precursor to J Street and the first renegade Jewish group that challenged the Jewish establishment after the Six Day and Yom Kippur Wars. All three were also principals in the fight for African-American emancipation: Wise as a co-founder in 1914 of the National Association for the Advancement of Colored People (NAACP) and Heschel as a major ally of King in the early 1960's; both Heschel and Wolf marched with King in Selma.
So Obama doesn't have to simulate his immersion in "Jewish values", as some of his critics claimed this week: the actions and teachings of Wise, Wolf and Heschel are closely aligned and intertwined with his own. Heschel was a close friend of Christian theologian Reinhold Niebuhr, whom Obama has often cited as a spiritual mentor; he was a pivotal figure in the historic reconciliation between Judaism and the Vatican in 1964. Like Magnes in World War I, Heschel was a fierce opponent of the war in Vietnam. Unlike Magnes, who turned away from political Zionism to embrace Ahad Ha'am's cultural version, Heschel remained a Zionist until his death in 1972, although Beinart writes that he was increasingly anguished about the plight of the Palestinians.
The gap between Heschel's towering figure in America and his almost total anonymity in Israel is yet another indication of how far apart Israelis and American Jews are in terms of their cultural reference points: perhaps Obama isn't aware of this contrast. Citing Heschel in his interview with Ilana Dayan on Israel's Channel 2 this week, Obama said "In my mind, there is a direct line between the Jewish experience, the African American experience, and as a consequence, we have, I hope, a special empathy and a special regard for those who are being mistreated because of the color of their skin or the nature of their faith. And the truth as I see it is that the very moral imperatives that led to the founding of Israel - the belief that all of us share a basic humanity and dignity and rights that make it important for us to speak out against anti-Semitism - those things also require me from my perspective to say clearly that a Palestinian youth in Ramallah who feels their possibilities constrained by the status quo, that they have a claim on us, that they have a claim not just on Palestinian leaders, they have a claim on Israeli leaders."
Netanyahu, like his father before him and their hero Jabotinsky, probably blanched at such words. For them, the "moral imperatives" that led to the establishment of the State of Israel had nothing to do with touchy feely concepts of "basic humanity and dignity and rights" and everything do with the salvation and empowerment of the Jewish people, at the expense of anyone else involved. Jabotinsky once said that Magnes' "screeching pacifism" makes him feel nauseous; Netanyahu no doubt sympathizes when he listens to Obama preach. Obama may be trying to win over American and perhaps even Israeli Jews, but as far as Netanyahu is concerned, hearing the president quote another American Reform rabbi, probably strengthens his conviction that he's up to no good.
As for Magnes, who knows? His time for rehabilitation may yet arrive. His opposition to the formation of a Jewish State, which he tried to oppose till the very last minute, has obscured his prominent role in the battle of ideas in pre-State Israel as well as his pioneering communal work in New York before he made Aliyah in 1925. Magnes played an important part in alerting and educating the leaders of the Yishuv, if not convincing them, about the Palestinian problem that would accompany the Zionist enterprise for decades to come. His advocacy of a binational "state of all its citizens" may already be enjoying a comeback of sorts, as the two-state alternative is run to the ground.
Click the alert icon to follow topics:
ICYMI
Ken Burns' Brilliant 'The U.S. and the Holocaust' Has Only One Problem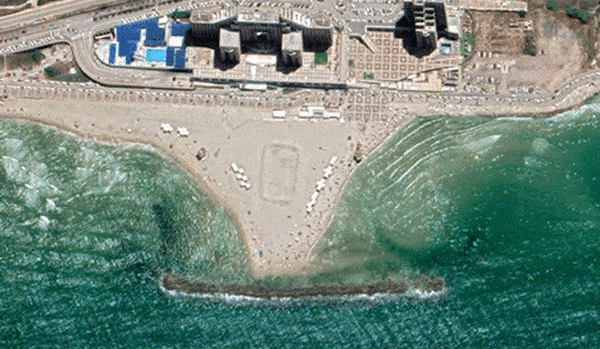 Facing Rapid Rise in Sea Levels, Israel Could Lose Large Parts of Its Coastline by 2050
As Israel Reins in Its Cyberarms Industry, an Ex-intel Officer Is Building a New Empire
How the Queen's Death Changes British Jewry's Most Distinctive Prayer
Chile Community Leaders 'Horrified' by Treatment of Israeli Envoy
Over 120 Countries, but Never Israel: Queen Elizabeth II's Unofficial Boycott