For Bibi, It's Time to Take Revenge on the Media
If there is one reform the prime minister considers truly important, it's getting the free press off his back. The only one capable of stopping him is Finance Minister Moshe Kahlon.
Netanyahu, a TV, and a sledgehammer.
Credit: Amos Biderman
The conventional political wisdom is that what a government doesn't do in its first 100 days in office, it won't do at all – and the fourth Netanyahu government isn't sitting idly by. In its first week, it shot itself in the foot, and inflicted major PR and diplomatic damage on Israel.
For starters, 100 groups supporting BDS (boycott, divestment and sanctions) probably couldn't have done to Israel what its defense minister did with respect to the deplorable segregation "pilot plan," calling for Israelis and Palestinians to travel in separate buses in the West Bank. Even after the public outcry led to the plan's suspension, Moshe Ya'alon announced that he intended to revive it, even though, according to security officials (who, unlike him, don't take orders from the Yesha Council representing Jews living in the West Bank), its implementation would not improve the level of security among settlers in any way.
In this case, Benjamin Netanyahu turned out to be the responsible adult. He remembers what Ya'alon apparently forgot: that the White House is occupied by a black president for whom segregation on buses could evoke unpleasant memories from recent American history.
But Netanyahu is not balking at anything when it comes to the issue that's dear to him: the media. This is payback time. He scared off the investors who were thinking of putting money into the resurgent Channel 10 by tripling the size of a fine the channel was supposed to pay. He fired the Communication Ministry's director general, Avi Berger, by telephone. He transferred the authority to carry out the reform of the Broadcasting Authority to himself.
The premier is doing all this unabashedly and unblushingly. The bleeding-heart liberals can like it or lump it. He's taking the renewed vote of confidence he got from the public as a license to kill. Channel 10 is the first target. Afterward, everything else will fall into line.
Netanyahu's speed in implementing his media agenda creates the impression that he imagines his fourth term will be a short one: 12 or 18 months. After that will come another election, which he will fight without having to contend with Channel 10 and with a cowed, cowering media.
If there is one reform he considers truly important, it's getting the free press off his back. The only one capable of stopping him is Finance Minister Moshe Kahlon, who heads a moderate, sane faction of 10 MKs. But Kahlon, like the other coalition partners, signed an agreement obliging him and his faction to support every initiative undertaken by the minister of communications.
Netanyahu knew what to fight for and what to concede in the coalition negotiations. Kahlon got everything he wanted and more – as long as he signed. And sign he did.
Fraught tweets
In the past week, some questions that hung over Netanyahu's negotiations with members of the Likud faction were resolved, if only partially.
Take Silvan Shalom. He got not only the Interior Ministry and the title of deputy prime minister, but also responsibility for the strategic dialogue with the United States and other powers that make him half a foreign minister. And of course membership in the security cabinet. All of the things Netanyahu refused to give him in the previous government.
Shalom is also the new chief negotiator in any talks with the Palestinians; he might as well have been put in charge of talks with aliens from Mars. He has thus upgraded his status , vis-a-vis his role in the last government. Sources in Netanyahu's circle admitted this week, in private conversation, that the prime minister was worried that Silvan might topple the government. After all, he's the 61st MK – just like every other member of this nightmarish coalition.
Last Thursday, dissatisfied with what he was initially offered by the premier, Shalom left the Prime Minister's Bureau in a huff and went to the Knesset. Someone told Netanyahu he was going to submit a letter of resignation and leave without voting for the new government.
Previously, the Prime Minister's Bureau had followed with interest the fraught tweets sent out by Shalom's wife, Judy Shalom Nir Mozes. She declared her overpowering desire to be free to share what she knows with the information-hungry public. And she knows plenty. Netanyahu's people were attentive, and rest is recorded in the Knesset chronicles.
The second strategic threat to Netanyahu, at least in his perception, was MK Haim Katz. Netanyahu views Katz as an uncontrollable wild man who would not hesitate to bring the house down were he to be passed over again. Katz got what he wanted: the social affairs portfolio.
Netanyahu has abandoned his longtime loyalists. Ofir Akunis was asked to serve as a minister in the Ministry of Communications for a year, but Attorney General Yehuda Weinstein ruled that without the transfer of explicit powers, such an appointment would be illegal. In the meantime, Netanyahu has not transferred any powers at all to Akunis. They were due to meet yesterday to iron things out. Akunis is young, chafing at the bit, and wants to prove himself. He is not Benny Begin, who was yanked out of retirement (again) and appointed (again) to the puzzling post of minister without portfolio.
No wonder the self-aware Begin positioned himself at the fringes in the traditional photo taken at the President's Residence. Efforts to "do him honor" and move him to the center were unavailing.
In a tizzy
On Sunday evening, after handing over the Interior Ministry to Shalom, and while still mulling his new status as a rank-and-file MK, Gilad Erdan went to the Western Wall for the closing ceremony of Jerusalem Day, the "Dance of the Flags."
He was not in a dancing mood. There he met his former colleague Gideon Sa'ar, a regular participant in the event. Nine months ago, Sa'ar, foreseeing that his fate might be similar to Erdan's, left politics at his own initiative. A photographer asked the two to pose together. In the photo Sa'ar is smiling broadly; Erdan looks as though he has a lemon stuck in his mouth. The photo soon appeared in Sa'ar's Twitter account, and the political arena got into a tizzy that was as ridiculous as it was unfounded. After all, Sa'ar and Erdan are potential rivals for leadership of Likud one day.
The furor did not escape the Prime Minister's Bureau. More precisely, it went into a panic. To see Sa'ar and Erdan together is the ultimate nightmare scenario. Netanyahu suffers from a permanent sense of persecution. He has a problem with his perception of reality. A photo like this is grist for the mill of his self-paranoia. After more than four days of getting the cold shoulder, Erdan was invited to a secret meeting with Netanyahu earlier this week, and negotiations began to bring him home.
There's no doubt that Erdan wants in. The only question now is the price. In retrospect, it doesn't look as though he successfully managed the crisis that erupted when he was shunted to the end of the line, and was left with no choice but the Public Security Ministry. He was swept up in events, and lacked a strategy. He didn't know what he wanted: to squabble with Netanyahu; to be the opposition spearhead in Likud and start preparing his run for party leadership; or to make peace with the boss, cut his losses, get a reasonable compensation package that would not make him a laughingstock – and to pledge allegiance.
After agonizing for a few days, he chose the second option. He will not be the "second minister," that is, the most senior Likud minister after Ya'alon. Maybe he'll be fourth: after Ya'alon, Yisrael Katz and Shalom. Today he's scheduled to meet with Netanyahu for the third time this week. On the table is the Public Security Ministry with an enlarged budget, the title of "vice prime minister" and various crumbs. Maybe Erdan will be able to get back responsibility for the new Broadcasting Authority Law? For that alone he should return.
In the meantime, he, like Shalom, has tried to persuade Netanyahu to give him the Foreign Ministry, if only in trust, until Isaac Herzog, Avigdor Lieberman or Yair Lapid arrives. Netanyahu wouldn't hear of it.
Erdan and Shalom, along with others, are now convinced that the story making the rounds in Likud – about a legal document signed by Netanyahu and Yisrael Katz before the election, in which the former undertook that the latter would be appointed to one of the three senior ministries (foreign affairs, defense or treasury) – is true.
That's why Katz was certain he would be the next finance minister. When he discovered that the portfolio had gone to Kahlon, he demanded that Netanyahu keep his promise "negatively": by not promoting anyone in Likud to one of the ministries that was allegedly promised to him.
Netanyahu has no intention of fighting Katz. Not the little Katz, mentioned earlier, nor the big Katz.
Price tags
Zionist Union leader Isaac Herzog's rhetoric against Netanyahu escalated this week, and is likely to become fiercer. In his Knesset speech last Thursday during the government's oath-taking, Herzog warned Netanyahu not to dare "lift a hand" against the judiciary, the free media and the country's minorities. A few days later, he likened him to Erdogan, Turkey's Islamist ruler.
To those in his circle, Herzog seems to have undergone a transformation. He's floating like a mosquito and stinging like a wasp. He's reached the conclusion that he has nothing to lose, nothing to fear but fear itself.
In the election campaign he avoided frontal attacks on Netanyahu, because he thought that the close vote that was forecast by the polls, would force them to cooperate. When the actual results were known, Netanyahu was certain he could form a stable government of 67 MKs, so he made no serious offer to Herzog. Now, after being stung by Lieberman, he regrets that deeply.
After filtering out all the noises and fireworks from Herzog's texts, there is no unequivocal commitment of the "read my lips" type that he will never join a Netanyahu government. Instead, Herzog is ratcheting up the price and also climbing a very high tree, with the ladder to be provided by Netanyahu.
If Netanyahu turns to Herzog, the price will be sky-high. Precisely because of his incendiary speeches against the premier, Herzog will demand a quid pro quo substantial enough to take the sting out of the criticism that will be leveled at him and to enable him to justify the move in the media and in his party. For example, a "joint leadership" of Netanyahu and Herzog, eight operative ministries for Zionist Union, the removal of Habayit Hayehudi from the coalition, even rotation of the premiership.
Two senior sources in Labor confirmed this week – not for quotation or attribution – that this is indeed the strategy. "Bougie will not join this government. This is not a government one joins, it's a government one destroys and rebuilds," one source said.
It looks like a mission impossible. For example, would Netanyahu have the courage to kick out Habayit Hayehudi, thereby spitting in the faces of the adherents of the religious-Zionist movement who flocked to the polls on March 17 and brought him victory – knowing that he may well need them again soon? Not to mention that Likud will not easily digest a change in the government's guidelines and a cabinet reshuffle involving the dismissal of ministers.
The simpler, more obvious solution is to coopt Yisrael Beiteinu to the government. The key to that is held by Avigdor Lieberman. He's surprised us before and could surprise again. At any given moment.
Cold logic
Druze MK Ayoub Kara has long been one of the more colorful figures in Likud. He once described himself as "more of a Zionist than most of the Jews." Another time, as leader of Likudniks opposed to the withdrawal from Gaza, he called for exhumation of the remains of Lily Sharon, the late wife of Prime Minister Ariel Sharon. He argued that if Sharon was evacuating Jews from the Katif Bloc, the logical move was to remove his wife's remains from Sharon's farm, which does not have the status of a recognized cemetery.
In the meeting at which it was decided to split Likud and establish Kadima, held at Sharon's farm on November 19, 2005, the late premier noted that one of the reasons for the decision was his revulsion at some of those in the faction – including "the person with the shovel who shows up here at night and wants to move graves." Gilad, he added, referring to his son, "is on lookout every evening."
Kara achieved his new governmental post – deputy minister in the Regional Development Ministry, and in charge of development in local Druze and Circassian communities – by means of two threats, a gloriously Zionist tactic, one explicit, one implicit. First he said in an interview that if he were excluded from the government, there would be no government. The next day, he was hospitalized at Hadassah University Hospital. He recovered only when Netanyahu called with healing news.
Kara's principal justification for his demand, and the only real one, is the national importance of representation for the Druze community, of which he is a member. He's right: The Druze suffer from ongoing discrimination and deserve to be heard in the government.
On Monday, at the Likud faction's meeting in the Knesset, Kara was spotted buttonholing Netanyahu's adviser Nir Hefetz, to whom he was heard enthusiastically describing his regional plans. He mentioned President Mahmoud Abbas' bureau chief, the royal palace in Jordan and possibly one or two other countries in his area of jurisdiction, the Middle East.
Hefetz gave him a puzzled look. Finally he stopped him. "Ayoub," he said, "do you know what you need to do?" "What?" Kara asked eagerly. "Deal with the Druze. That's what's most important," Hefetz advised. The ambitious deputy minister tried to protest. Hefetz: "How many Druze are there in Israel? About 120,000? Likud got only 2,000 votes from them. Your mission, Ayoub, is to deal with the Druze."
Kara walked away, disappointed. Let's hope he doesn't get sick again, heaven forbid.
Click the alert icon to follow topics:
ICYMI
Ken Burns' Brilliant 'The U.S. and the Holocaust' Has Only One Problem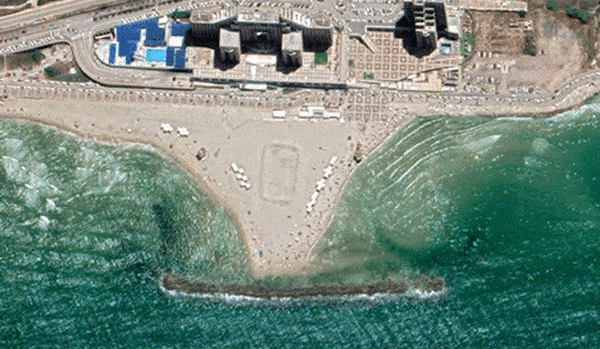 Facing Rapid Rise in Sea Levels, Israel Could Lose Large Parts of Its Coastline by 2050
As Israel Reins in Its Cyberarms Industry, an Ex-intel Officer Is Building a New Empire
How the Queen's Death Changes British Jewry's Most Distinctive Prayer
Chile Community Leaders 'Horrified' by Treatment of Israeli Envoy
Over 120 Countries, but Never Israel: Queen Elizabeth II's Unofficial Boycott