Even if Catastrophe Comes, Israelis Won't Necessarily Blame Netanyahu
Many leftists pin hopes on Leninist maxim 'the worse, the better' but it could blow up in their faces.
Benjamin Netanyahu, flanked by Shas chairman Arye Dery, in the Knesset. November 13, 2014.
Credit: Emil Salman
Benjamin Netanyahu's hard-to-handle, 61-MK coalition of right wing and religious parties is being viewed by many on the left as a godsend in disguise. Let's see what they can do when left to their own devices, the thinking goes, on the obvious assumption that the new government will soon run aground. Given enough rope, this coalition will hang itself.
It will be ungovernable and extortionable. It will capitulate to Haredim and settlers. It will promote right-wing extremists. It will introduce radical legislation. It will inflame Israeli Arabs. It will expand West Bank settlements. It will alarm Washington, enrage Europe, antagonize the world, alienate Diaspora Jews and advance the anti-Israeli boycott. It will finally show its' true, unreasonable colors.
And then Israelis will finally see the error of their ways. They will understand that the nationalist-religious complex will inevitably lead Israel to international isolation as well as internal dissent and decay. When the next elections come around, the right wing's virtual chokehold over power will finally be broken. Happy days will be here again.
The logic, though couched in modern democratic terms, is an extension of the famous Russian revolutionary maxim chem khuzhe, tem luchshe "the worse the better." It is said to have been coined by 19th century Russian firebrand Nikolai Chernyshevsky, author of "What is to be Done," which has been described as both the worst novel and the most important book in Russian history. "It supplied the emotional dynamic that eventually went to make the Russian Revolution," as the late Professor Joseph Frank wrote in a review.
According to Chernyshesky's maxim, often ascribed to Vladimir Lenin, the more miserable the working classes become, the more likely they are to revolt against the oppressive capitalists. It's a nice theory about which 20th century history has provided very mixed results: even in Russia it was the select Bolshevik few rather than the oppressed proletarian masses who seized power. When Italian Fascists came to power in 1922 the Italian communists were sure it would be a passing phase that would collapse under its own weight and soon be automatically supplanted by glorious socialism. History, in Germany and elsewhere, proved otherwise.
Wars, especially cataclysmic wars such as the 20th century's two global conflicts, do indeed foment dramatic political changes. But the cost of worsening political or economic conditions in and of themselves isn't always born by the government in power - especially one headed by a politician so accomplished in the art of deflecting blame and pointing fingers at everyone else.
Political scientists and sociologists have a name for this behavior: scapegoating. In times of economic and social distress, a group's pent up anger and frustrations are often taken out on others: Southerners blamed African-Americans for their economic hardships in the early 20th century, leading to a demonstrable uptick in violence and lynching; Europeans view immigrants and foreigners and other aliens as being responsible for their current travails, just as they did close to a century ago; poor Israelis in Tel Aviv only recently vented their frustrations and anger over their own decades-long economic hardships at the newly-arrived African migrants in their midst. And there are always politicians conveniently close by, ready and willing to lend a helping hand.
Israelis already have a proven record of ignoring the mirror in front of their eyes and pinning the blame on anyone but themselves for their predicaments, especially in the international and political arena. Is the 47-year occupation, ongoing political disenfranchisement of the Palestinians and recurring outbreaks of mutual violence to blame for Israel's dire international standing and the erosion of its support among European and American liberals? Of course not, silly: it's Muslim money, and/or anti-Semites and/or perfidious leftists, and/or nefarious NGO's who are culpable. Are Israeli extremists, ideologues, religious fanatics or plain old fascists responsible for tarnishing the country's image? No way: It's the UN/NIF/BDS/J-Street devil's consortium that is the source of all our problems. And when all else fails, we'll always have Barack Obama.
Hard times are just as likely to breed prejudice, animosity and belligerence as a sudden recognition of the values of equality, pluralism and peace that the Israeli left supposedly espouses. If and when the policies of the new government make Israel's international predicament reach crisis point; if the country is boycotted, isolated, ostracized and reviled; if its' current relatively stable and thriving economy begins to stall; if the judiciary is contained and civil liberties are restrained and Israel's democracy grows authoritative and suffocating, as many leftists predict – who are Israelis likely to blame? Their own government? Themselves, for repeatedly voting it into power? Hardly. That's not the Israeli way.
They will take out their anger on Israeli Arab saboteurs, then on disloyal leftists, then on misguided American Jews, then on Muslim-loving, Holocaust-ignoring liberals throughout the world and then on everyone or anyone who doesn't see things our way. They've been doing for many years, rather successfully, when things haven't been bad at all. Imagine how effective Netanyahu and his supporters will get when it becomes a matter of their own survival.
This doesn't mean that Zionist Camp should rush off to join the government to save it from itself or that a national unity government is a lesser evil, necessarily. It does mean, however, that things can go from bad to worse and from there to catastrophic, and even then, they don't necessarily get any better.
The left and center of Israeli politics cannot rely on Netanyahu and his partners to voluntarily convince Israeli voters of their own, disastrous shortcomings. To change Israeli politics, moderate politicians and their supporters, in Israel and abroad, will have to roll up their sleeves and do the work themselves. It's OK to hope for the best, I guess, as long as you go about preparing for the worst.
Click the alert icon to follow topics:
ICYMI
Ken Burns' Brilliant 'The U.S. and the Holocaust' Has Only One Problem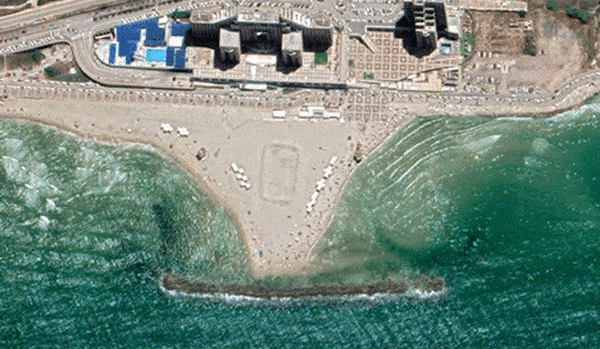 Facing Rapid Rise in Sea Levels, Israel Could Lose Large Parts of Its Coastline by 2050
Lapid to Haaretz: 'I Have Learned to Respect the Left'
The Mossad's Fateful 48 Hours Before the Yom Kippur War
As Israel Reins in Its Cyberarms Industry, an Ex-intel Officer Is Building a New Empire
How the Queen's Death Changes British Jewry's Most Distinctive Prayer