Obama Misspeaks on Iran Deal but Congressional Roadblock Is Mission Improbable
There is a big difference between passage of Corker bill and overriding its veto, never mind using it to undermine a nuclear agreement with Tehran.
President Barack Obama and Prime Minister Benjamin Netanyahu, pictured together in 2010.
Credit: Reuters
Barack Obama spoke too much this week; perhaps he slept too little. In the course of his intensive marketing campaign for the framework agreement with Iran, he contravened a basic rule of political interviews: don't volunteer information that you're not asked about, especially if it can be turned against you.
When NPR interviewer Steve Inskeep inquired about Iran's stockpiles of diluted uranium, Obama said this was not a problem. "What is a more relevant fear," he pointed out, as if he was a professor in an academic discussion "would be that in year 13, 14, 15, they have advanced centrifuges that enrich uranium fairly rapidly, and at that point the breakout times would have shrunk almost down to zero."
Obama went on to explain – "in a muddled way," as the State Department's Marie Harf kindly put it - that he was referring to a scenario in which Iran decided to "break the deal." In such a case, the United States would "still have over a year to respond" and would have gained much more "insight into their capabilities." He then concluded: "So, it's a hard argument to make that we're better off right now having almost no breakout period, no insight, and letting them rush towards a bomb, than saying, over the course of 15 years, we have very clear assurances that they're not going to do anything."
Obama's clarifications, however, didn't make things any clearer and came too late anyway: the President's critics pounced on the excerpts immediately. In an era when political messages should not exceed Twitter's 140 characters, Obama spent 1800 trying to explain an answer he shouldn't have given in the first place. "Obama admits: agreement is Iran's shortcut to a bomb" roared the headlines – especially in skeptical Israel - as the president's advisers made futile efforts to contain the damage.
And that was not the only bad news coming at Obama by mid-week. An article by Henry Kissinger and George Shultz, two widely-respected former Secretaries of State belonging to the near extinct species of Republicans whose reflexes are more patriotic than partisan, criticized the Lausanne agreement in polite but forceful language. "Mixing shrewd diplomacy with open defiance of UN resolutions, Iran has gradually turned the negotiation on its head," Kissinger and Shultz wrote in the Wall Street Journal. Without an overall strategic doctrine for the region, they noted, the agreement might enable Iranian hegemony in the Middle East and ultimately deepen America's involvement in the region, rather than allowing it to disengage.
A Reuters/Ipsos poll published on Wednesday showed that the battle for the hearts and minds had only just begun: 36% support the Iran framework and only 18% oppose it, according to the poll, but 46% are "not sure" and thus theoretically open to persuasion by both sides. In addition, 45% of Americans appear to agree with Prime Minister Netanyahu's claim that the nuclear accord with Tehran would increase the threat to Israel's security, compared to only 29% who said it would decrease it. There is no reason for Obama to be discouraged by these numbers, for sure, but they certainly don't add up to the kind of whirlwind of public support that might persuade Congress to put off its planned campaign against the Iran deal.
There wasn't much good cheer for Obama on that front either, after New York Democratic Senator Chuck Schumer announced that was sticking to his original support for the bill introduced by the GOP's Bob Corker of Tennessee, which aims to impose Congressional control over any deal with Iran. Schumer thus dispelled speculation that his position might have changed after becoming heir-apparent to the party's Senate Leader Harry Reid of Nevada, who will leave office in 2016. Schumer's statement that he continues to believe in Congress' right to "disapprove" of the Iran deal rekindled hopes among Republicans that they would be able to muster enough Democratic support to override Obama's promised presidential veto.
The anti-Obama festivities, however, are probably premature. Many people seem to forget that Corker's "Iran Nuclear Agreement Review Act 2015" does not take a position, in and of itself, about the substance of an Iran deal. Rather it mandates a 60 day period in which Congress will be able to review the Iran deal and vote on it, during which the administration will be barred from starting its implementation. The bill would also undercut Obama's ability to unilaterally reduce sanctions and impose a rigid discipline on administration to report on nuclear deal and on Iran's overall behavior.
The law is meant to counteract the administration's claim that any deal with Iran is an "agreement" that does not require Congressional approval rather than a "treaty," that does, according to the U.S. constitution. It certainly reflects Republican opposition and Democratic unease about the Iran nuclear talks, but is also one more battle in the historical war over authority and jurisdiction between the executive and legislative branches, which is as old as the Republic itself. Obama's veto is not only aimed at maintaining his free hand to pursue a deal with Iran but also to safeguard the powers of the institution at his command.
The Corker bill – hitherto known as Corker-Menendez because of its since-indicted Democratic co-sponsor from New Jersey – seems assured of majorities in both the Senate and the House of Representatives and could potentially attract enough Democrats to achieve a veto-proof two-thirds majority, especially if it is moderated and blunted. But that would only be the beginning of a long and arduous road for the bill and its GOP sponsors: Democratic Senators and Representatives who may support the Corker bill in order to lodge their protest against the Iran accords will find it much harder to stand by their vote when the bill comes back from the White House with Obama's signature on a presidential veto. They would stand accused by many of their voters of humiliating their president while handing Republican rivals a resounding victory.
It's hard to predict what would be the fallout if this unrealistic scenario nonetheless turns to reality: Will Obama wash his hands of the entire process? Will the Iranians view the passage of the Corker bill as a game-changing casus belli that justifies breaking off the talks and racing off towards an atomic bomb? Or, perhaps more realistically, will the sides continue to negotiate a deal as if nothing's changed and the June 30 deadline is still in force? If so, you now have to believe that following the 60-day review period mandated by Corker's bill, both houses of Congress will not only sabotage a deal which is backed by the president as well as the rest of the P5+1 countries, but would once again be able to put together the two-thirds majority needed to override the presidential veto that would surely come again.
The chances of that happening, frankly, are close to nil. Even Republicans, never mind Democrats, will think twice and balk thrice before voluntarily assuming responsibility for the international diplomatic and security mayhem that would ensue within hours of a Congressional decision to block a nuclear deal. Such an outcome should give pause to Israel and its supporters who are currently pursuing a Congressional roadblock as a miracle cure for their Iran concerns, because they could very well end up burning their bridges on the way to an unreachable destination. Looking before leaping, however, has not been a typical Israeli trait in recent years.
Click the alert icon to follow topics:
ICYMI
Ken Burns' Brilliant 'The U.S. and the Holocaust' Has Only One Problem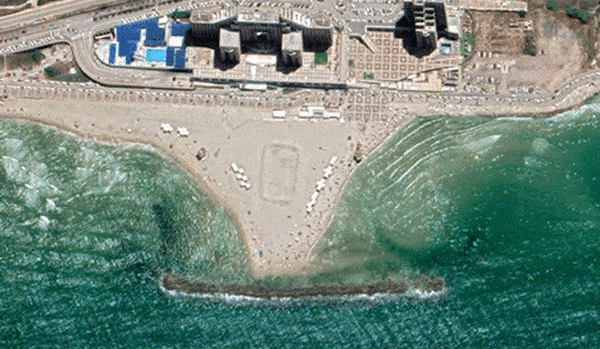 Facing Rapid Rise in Sea Levels, Israel Could Lose Large Parts of Its Coastline by 2050
As Israel Reins in Its Cyberarms Industry, an Ex-intel Officer Is Building a New Empire
How the Queen's Death Changes British Jewry's Most Distinctive Prayer
Chile Community Leaders 'Horrified' by Treatment of Israeli Envoy
Over 120 Countries, but Never Israel: Queen Elizabeth II's Unofficial Boycott