The Haggadah: A Jewish Story, Not the Only One
A million and a half Jews in Europe believe they are not living in a generation where they are being stood over for destruction.
The sages gather in Bnei Brak on seder night, in a 1740-41 Haggadah illustrated by Jankew Sofer, Hamburg.
One thing I brought back with me from my four weeks of travel last month through the Jewish communities of Europe was a sense of insult. They failed to understand how Israeli politicians and American columnists can blithely advise them to leave their homes and lives because they have decided that there is no future for Jewish life in Europe. How could they call for an exodus from Europe as if they have exclusive rights on Jewish history?
As a kid I had a hardcore illustrated Haggadah. I still remember the thrill each year when just before the start of the seder, the white carrier bag in which the family's Haggadahs had been packed away for the last year, protected from any speck of chametz, was brought out and I claimed ownership of mine. Whoever painted the pictures, or at least commissioned them, must have been an anti-Zionist Haredi. One of the most detailed sections was the Four Sons in which a cherubic yeshiva student was the wise one, the innocents were a faceless mass of Holocaust survivors on a refugee ship, and the evil son was an Israeli kibbutznik waiting to entice them to the state of Jewish heretics. Not that the anonymous illustrator had any respect or trust for non-Jews. For Shfokh Khamatkha (Pour Thy Wrath on the Goyim) he had a massive hand descending from the heavens and flattening churches, mosques and a Nazi Party headquarters. It was very Marvel Comics in execution.
But the picture that most struck me and often recurred in my nightmares was the one accompanying the passage "that in every generation they stand over us to destroy us." It was of a multi-headed monster of the deep, a take on the Hydra of Greek mythology, with bearded men chopping off its heads only to see new ones sprouting. If there was anything that imprinted on my tender soul the precariousness of Jewish existence, it was that image. By the way, this Haggadah was published and printed in the United States of America.
Survival guide
The Haggadah of Pesach in the version that emerged in the Middle Ages and that we use to this day is a survival guide. It was compiled and codified by generations of rabbis living in the first centuries of the long exile and dispersion after the destruction of the Second Temple in Jerusalem. It was written for generations of Jews for whom the prospect of forced conversion or annihilation was very real, and the necessity of one night a year in which they could feel freeborn was crucial. Read the real Haggadah, stripped from the homely tunes and quaint customs, without all that food and wine and you realize it's a very bleak text. It tells you (as if you didn't already know) that being Jewish is downright dangerous, it could well get you killed – but remember how God came through for our fathers in Egypt and brought us to the Promised Land. Keep the faith, stick to your family and the old traditions, believe in God without a question, and one day he'll be back, wreaking bloody vengeance on all those goyim and return us to a rebuilt Jerusalem on the wings of eagles.
All the attempts to convert the Haggadah and the story of Passover into something else, either a universal vision of redemption as many do today in nice multicultural liberal seders such as the one Barack Obama holds in the White House, or a secularized vindication of political Zionism as many Israeli households have celebrated since 1948, are perverting its true message. The Haggadah is the cruel and bloody story of Jewish survival against all odds in a hostile world, a survival that has only been achieved by a fanatical devotion to the word of the Lord and his prophets. And if you accept the true Haggadah, then a non-Jew who will always be suspected of harboring ill will certainly has no business hosting a seder and he shouldn't be there as a guest either. And no, excising uncomfortable bits like Shfokh Khamatkha out of your personal version of the seder is a cop-out. Rewriting the Haggadah is wrong, not least because sometimes it turns out to be true, but mainly because we have to try and see our lives for what they are, not how medieval rabbis wanted us to.
Instead of pretending, you can treat the Haggadah for what it is, a historical witness of the Jewish predicament at many periods in our history, too many, but also a narrative which Jews have been trying to escape from the days in which it was still a new book. Because the truth is that in many generations Jews cleared the table and put away their Pesach dishes and didn't rush to pack their bags and go off to rebuild Jerusalem. They went back to work after a day's rest and tried to accommodate their lives with the outside goyish world. And while the story of the Haggadah was too often very tragically true, when the goyim kicked them out or killed them before they had a chance to leave, there were many other places where it wasn't true, and peace and prosperity were achievable and the goyim were decent neighbors and friends. The Haggadah remained wrapped up in a cupboard, to be taken out only one night a year.
An easily abused narrative
The real art of Jewish survival is to be able to assess at any given time or place whether or not we are living in the Haggadah. It is the narrative we conjure up on seder night, our reality or a feature of a history, and perhaps, God forbid, a doomsday contingency plan we hope never to have to use. It's a powerful and valuable narrative, one we should never give up, but it's so easily used and abused, by a manipulative and cynical Israeli prime minister and by smug and patronizing Jewish leaders and pundits pontificating from the United States.
A million and a half Jews in Europe believe they are not living in a generation where they are being stood over for destruction and if anyone can make that call, it is them. Some Jews have fulfilled the Haggadah's message and rebuilt Jerusalem. It may be the finest triumph of Jewish survival, though the new building still needs a lot of work. But under no circumstance should anyone be disrespectful of those who, after "next year in the rebuilt Jerusalem," mentally add "but for us a comfortable life in Babylon (or Paris or London or Moscow or Washington) is better."
Read Anshel Pfeffer's series "The Cossacks aren't coming":
Part 1, Krakow: The Jewish Community Center on the doorstep of Auschwitz
Part 2, Krakow, continued: An unexpected generation of Polish Jews is coming out of the closet
Part 3, Budapest: Fork in the road for young Jews in Budapest: Tradition or Tikkun olam
Part 4, Denmark: A wake-up call for Danish Jewry, not a siren call to head for Israel
Part 5, Budapest: Hungarian Jews more worried about threat to democracy than anti-Semitism
Part 6, Paris: The New Jewish Children of the Republic: Jews reexamine their place in France
Part 7, Paris: From the Seine to the Jordan: Is there a French Jewish exodus?
Part 8, Sarcelles: Did the 21st century's first pogrom take place near Paris?
Part 9, London: Rising anti-Semitism in Britain – between nuance and hysteria
Part 10, London: How British Jews lost their self-confidence
Click the alert icon to follow topics:
SUBSCRIBERS JOIN THE CONVERSATION FASTER
Automatic approval of subscriber comments.

NOW: 40% OFF
ICYMI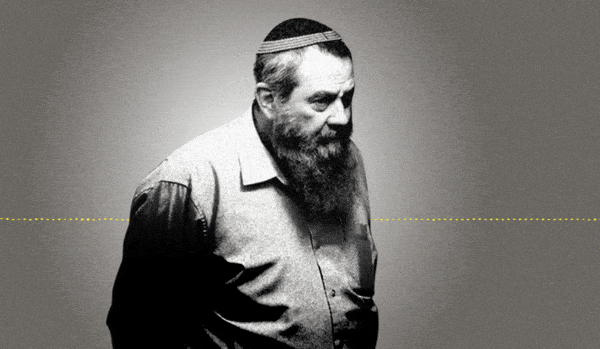 Jewish Law Above All: Recordings Reveal Far-right MK's Plan to Turn Israel Into Theocracy
Why I'm Turning My Back on My Jewish Identity
Down and Out: Why These New Immigrants Ended Up Leaving Israel
The Reality Behind 'The White Lotus' Sex Work Fantasy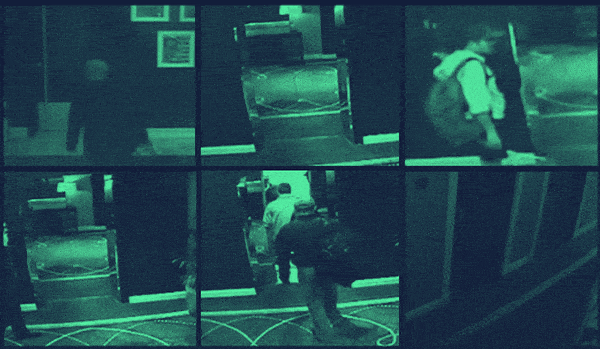 This 'Dystopian' Cyber Firm Could Have Saved Mossad Assassins From Exposure
Comeback Kid: How Netanyahu Took Back Power After 18 Months in Exile